It's that time of year when bride's to be are in search of ideas for a fall engagement. Autumn is a wonderful time with the crisp air, colorful leaves, and the opportunity to add Halloween into the mix. We are here to inspire some ideas for a cute and unique fall engagement. Today we got you covered – from engagement pictures all the way to the engagement party!
Everyone loves a great engagement photo session and there are endless ideas for them. Fall is an extra fun time to for these sessions because there are so many natural props to use like pumpkins and leaves. With Halloween around the corner, it's also a great time to embrace the holiday and add something a little spooky! Here are some photo ideas that range from simple to a cute little scare. We hope you enjoy!
Keeping the spooky idea alive, here is a fun engagement invitation idea that people will love! If you're in search of a Halloween themed party, then this invitations may bring you a little inspiration!
And of course, we have some cute ideas for the party itself! Engagement parties are the start of celebrating your love with all of your friends and family. Fall is an amazing time to throw a party because the weather is absolutely wonderful. It allows you to throw a cute and cozy party or go down the spooky route and embrace a Halloween theme. The ideas are endless but here are a few ideas we have for you!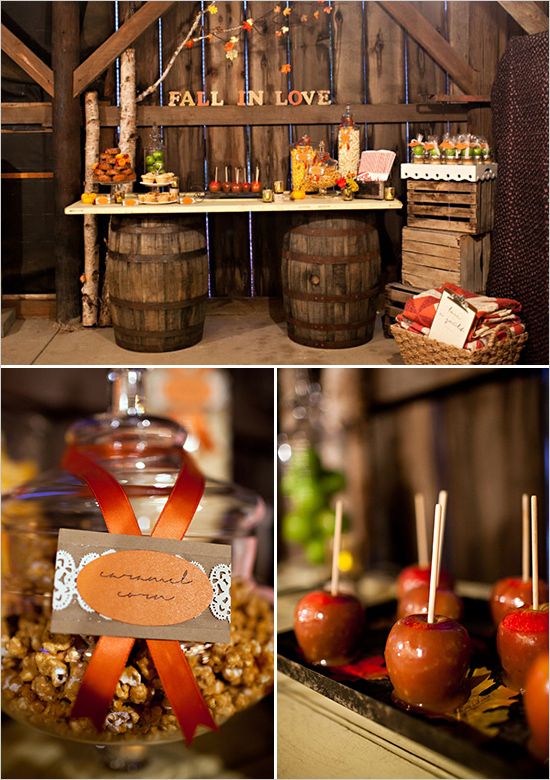 With so many ideas it can be hard to choose, but whatever you do choose we know it will be perfect because it is unique to you! We absolutely adore the idea of incorporating fall and Halloween; it is such a fun and unique idea that will leave your guests happy. There are so many picture perfect moments when you can add colorful leaves and pumpkins to the mix!