Boudoir photography is a form of photography that exudes sensuality and is meant to be intimate and flattering.
If you're looking to try boudoir, this guide covers what boudoir photography is, who it is for, different boudoir style inspirations, and the top reasons to do a boudoir photography session. But we understand that the idea of doing boudoir photography can be awkward and intimidating at first. Hence, we've got some tips and ideas for your boudoir session.
What Is Boudoir Photography?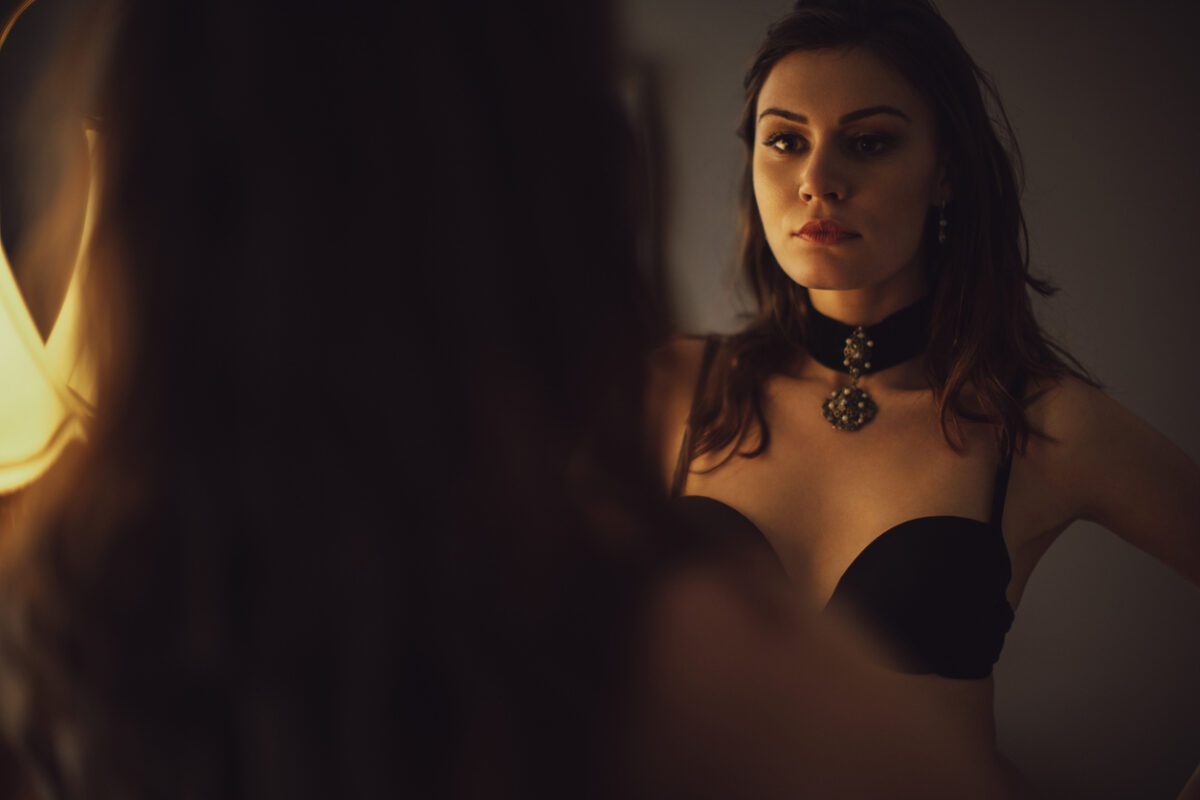 In photography, boudoir photography is a style that embraces and highlights intimacy and sensuality, often characterized by photos that feature playful and provocative looks. The concept dates back to the 1920s, and it has only become more popular ever since and has been picked up by various industries, including fashion and weddings.
Boudoir, an old French term for a woman's private dressing room, inspires this form of professional photography. Due to the private nature of the setting, boudoir photography, in the same way, is characterized by a sensual nature and intimate depictions of the subject captured in their personal and private settings.
Photos from a boudoir photography shoot are sensual and sexy. They portray the subject or subjects in a sensual and intimate way. Subjects are often photographed in near nakedness, whether wearing lingerie or nude, but boudoir portraits are tasteful. It means nudity is implied rather than explicit.
Boudoir photography infuses elements of beauty, fashion, and fine art to create intimate portraits that are glamorous and suggestive rather than scandalous.
What Are the Different Styles of Boudoir Photography?
Once you decide to book a boudoir photoshoot, you'll need to decide what style of boudoir photos you like. And as boudoir photography has evolved since its inception, the years have birthed many different styles that can influence your photoshoot.
Listed below are common styles and genres of boudoir photography:
Traditional Boudoir Photography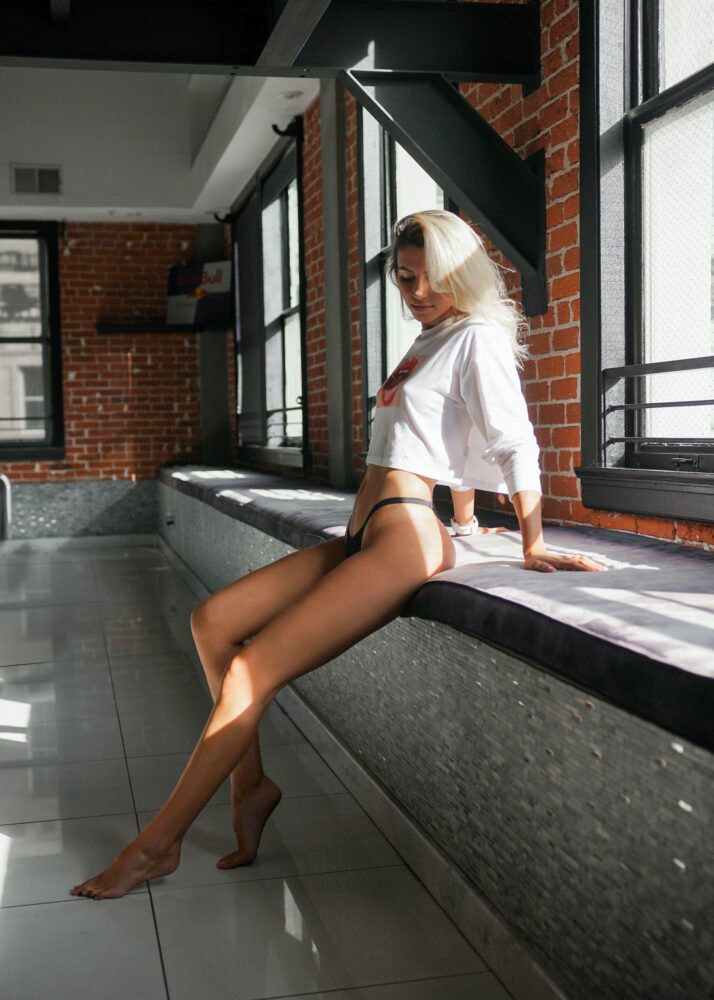 You might have run into this boudoir style without even knowing it. A traditional boudoir portrait is meant to be sexy and sensual but not in a way that can be classified as erotic. The keyword for this boudoir style is suggestive.
In most cases, traditional boudoir photography highlights suggestive poses where the subject may be partially dressed, in lingerie or nude, and are often taken in a home setting—living room, bedroom, or kitchen. The lighting used for this style is typically soft and natural and mainly focuses on the artistic quality of the photograph rather than capturing purely erotic imagery.
Playful Boudoir Photography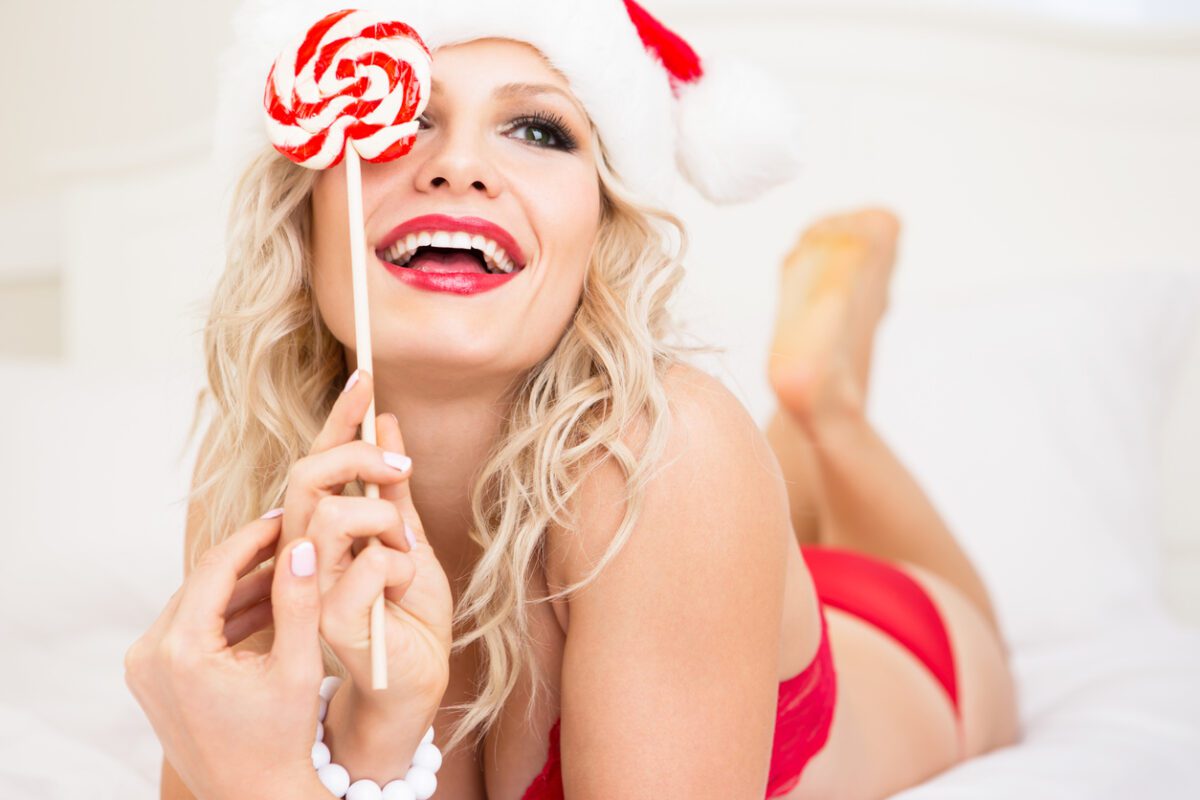 The main idea for this boudoir photography style is to capture flirty and fun photos. It focuses more on the individualism and personality captured in the portrait.
In playful boudoir photos, the subject is often photographed being silly, doing flirty poses, smiling, or laughing. Fun outfits and props also add to the playfulness of the theme. Think colorful socks, an "ugly" sweater, or sexy but "naughty" lingerie.
Dramatic Boudoir Photography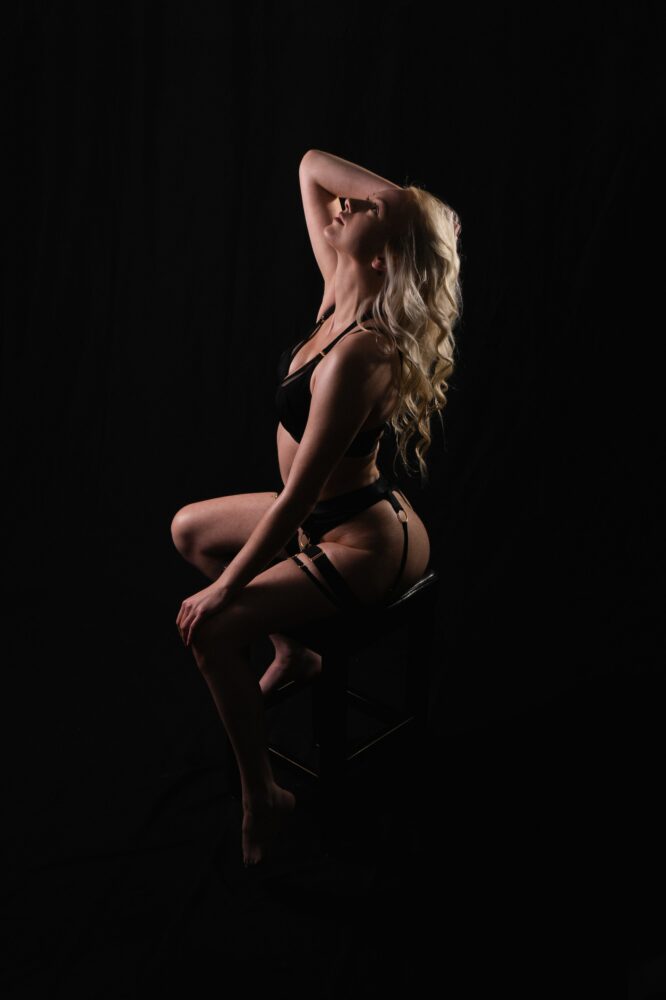 Dramatic boudoir or low-key boudoir photography is a style that puts the spotlight on the subject. In most cases, this genre of boudoir photography shoots in dark-colored scenes to better illuminate the subject and capture it without any distractions.
You'll often see that dramatic boudoir portraits are simple in nature with no elaborate poses or props. But the subject is captured in low light with a solid-colored background, fine-tuning the balance of highlights and shadows to create that dramatic effect.
Luminous Boudoir Photography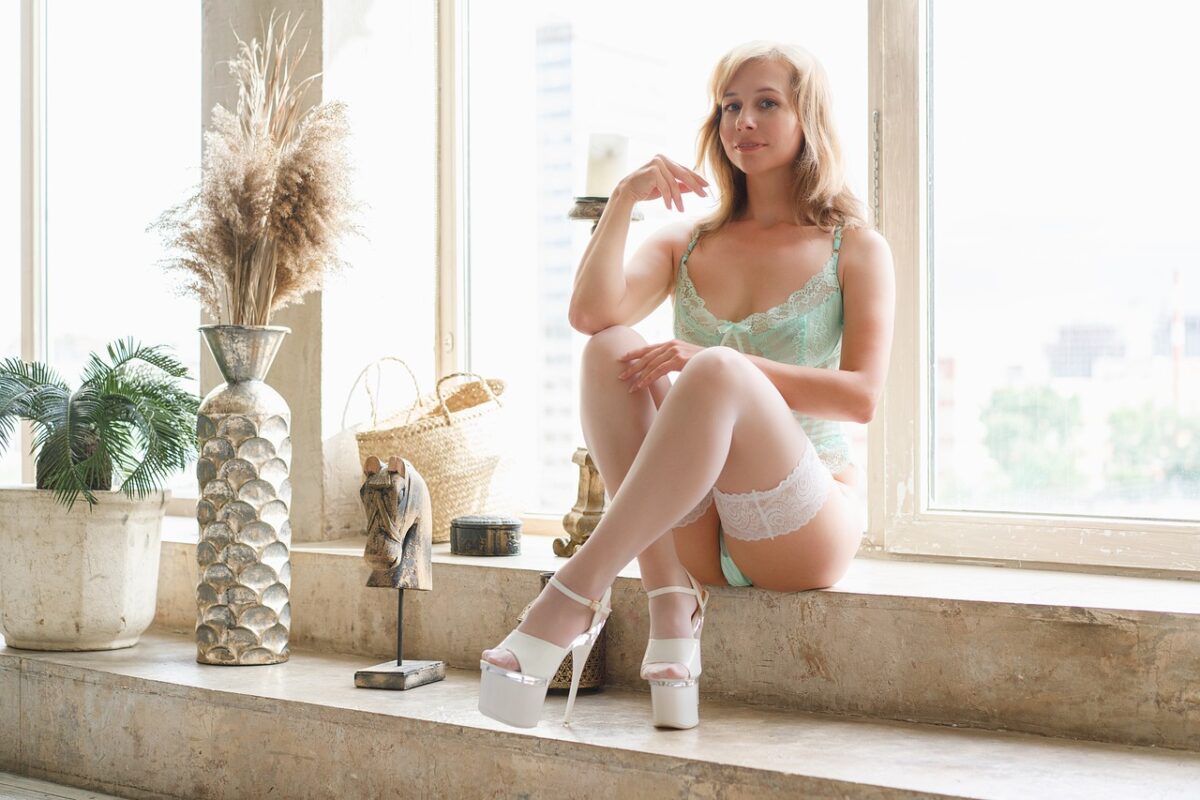 Luminous boudoir or hi-key boudoir photography is the exact opposite of dramatic boudoir. You'll find little to no dark shadows in this style. Instead, it's all about bright and airy settings, often taken outdoors.
A luminous style is common in bridal and wedding boudoir photography.
Glamour Boudoir Photography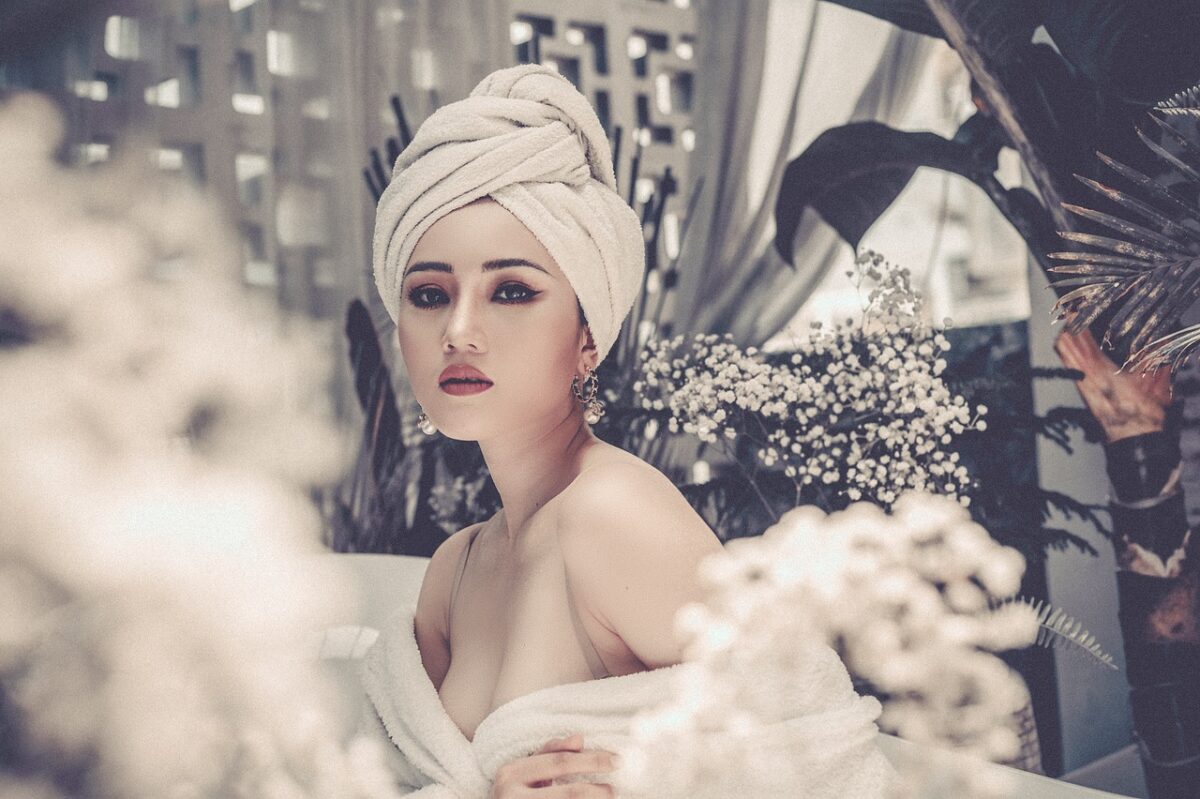 The main idea of glamour boudoir photography is to capture the subject's charm, allure, and sex appeal. Typically, it's captured in bright, natural light to highlight the natural beauty of the subject.
This style is all about amping up the glamour to create a specific mood or personality. Think about bold and revealing outfits, old Hollywood style, or 1950s pinup, complete with professionally styled hair and makeup.
Fine Art Boudoir Photography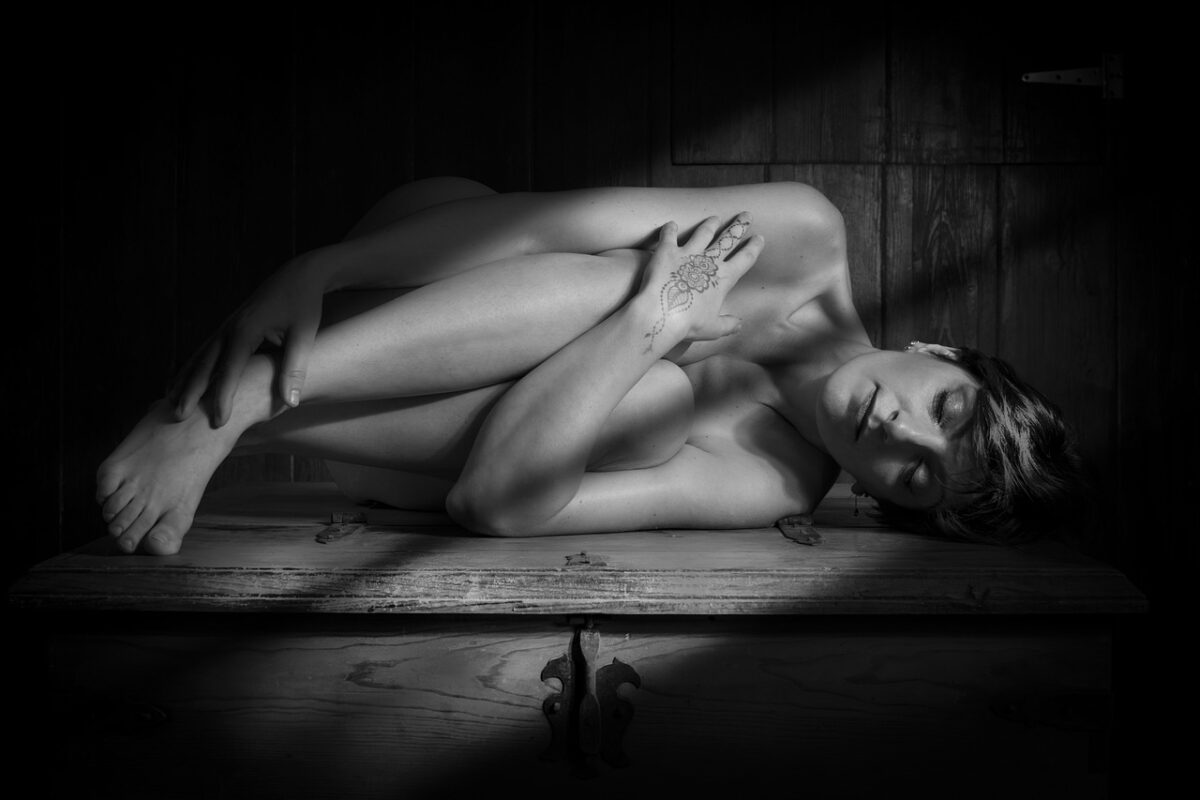 Fine art boudoir is a style of boudoir photography that focuses on the aesthetic qualities, form, colors, angles, and composition of the nude human body. This boudoir style truly celebrates the unique female form.
In fine art boudoir portraits, the subject can be photographed in an array of unusual poses using unconventional lighting conditions, either indoor or outdoor settings. But while the subject is nude, artistic consideration is at focus rather than erotic interest.
With so many boudoir photography styles, there's no reason to limit yourself to one. Why not try several? In fact, we recommend at least trying two different styles for your boudoir photography.
Who Is Boudoir Photography for?
Boudoir photography is for everyone, designed for every body shape, every size, every background, for all genders, and for all ages, 18+ at least, though. It's for anyone who wants to celebrate their true beauty in the most honest, artistic, and tasteful way.
Most often, boudoir photography is for women who want to showcase their own sense of beauty, confidence in their bodies, and their femininity. But the boudoir is also an empowering experience for men and an intimate and great opportunity for couples who wants a unique, exciting way to connect with each other. Maternity boudoir photography is also a thing for those who want to celebrate the pregnant female body and highlight an essential milestone in the most artistic way.
Top 7 Reasons to Do Boudoir Photography Session
People get boudoir portraits for a wide variety of reasons. And while you might be apprehensive about booking a boudoir session, below are the top 10 reasons why you must give boudoir photography a chance.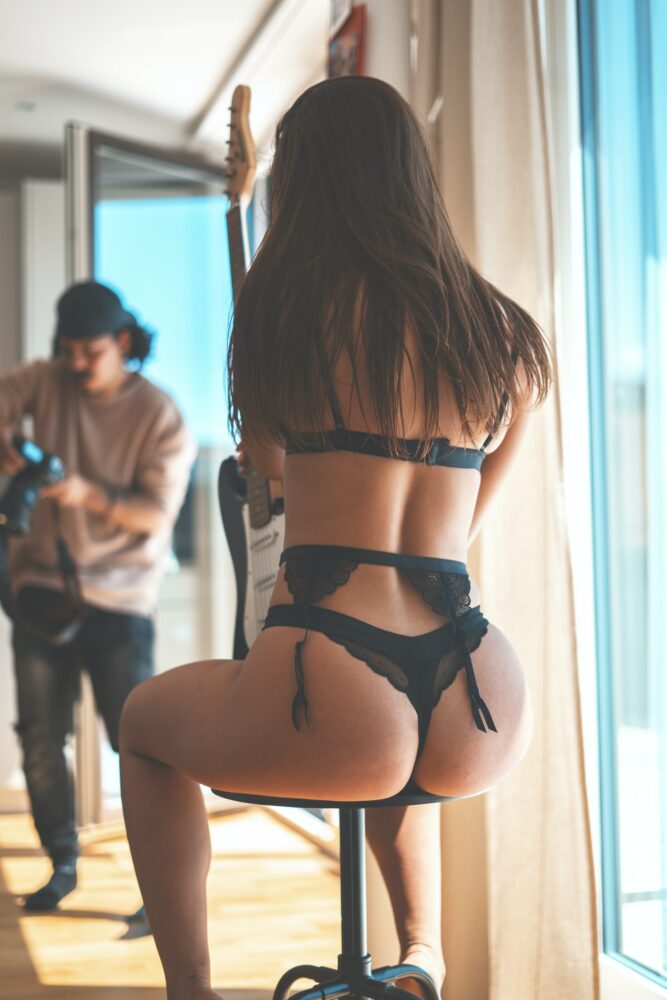 Discover a new kind of confidence. No matter your shape or size and no matter what "imperfections" you think you have, a boudoir shoot will leave you feeling beautiful, empowered, and feeling confident in your own skin.
A day of pampering. When was the last time you had on a pretty set of lingerie and professional glam? Prepping for your boudoir session will make you feel like a whole new woman.
See yourself through someone else's eyes. We are often our worst critics—if we can only see how other people see us! And a boudoir session will give you that glimpse of how others see you and a new perspective.
Celebrate a milestone. Are you newly engaged? Or recently became single? Had a big promotion? Became pregnant? A boudoir portrait is a unique way to celebrate a milestone and memorialize important moments in your life.
A new experience. Feeling in a rut? You might feel visibly uncomfortable during your first boudoir shoot. But it would be a fun, exciting, unique experience nonetheless. Plus, you'll have some great photos to show for it.
A gift for your person. A boudoir shoot is such an intimate experience. And who better to share these portraits than your significant other? Whether you're celebrating your engagement, wedding, anniversary, or any other special or non-special occasion, your partner will surely love what they will see.
Just because. Here's the truth—you don't need any big reason to book a boudoir session. Maybe you just want an excuse to buy a new pair of nice lingerie. Maybe you're curious. Or, perhaps you just feel it in your bones that a boudoir shoot is a good idea.
Boudoir Photography Tips & Ideas to Get You Started
Preparing for a boudoir photoshoot is an entire process. You'll want to ensure that things are done correctly to get elegant, tasteful, and not cheesy or tacky portraits.
But don't worry. We'll cover the basics so you'll have an enjoyable and successful boudoir experience.
What to Wear for Boudoir Photography?
The magic of a boudoir session starts with your outfit. Nice lingerie is a go-to for many boudoir images. It will accentuate the curves and make you feel sexy. But it's not the only option for your boudoir wardrobe.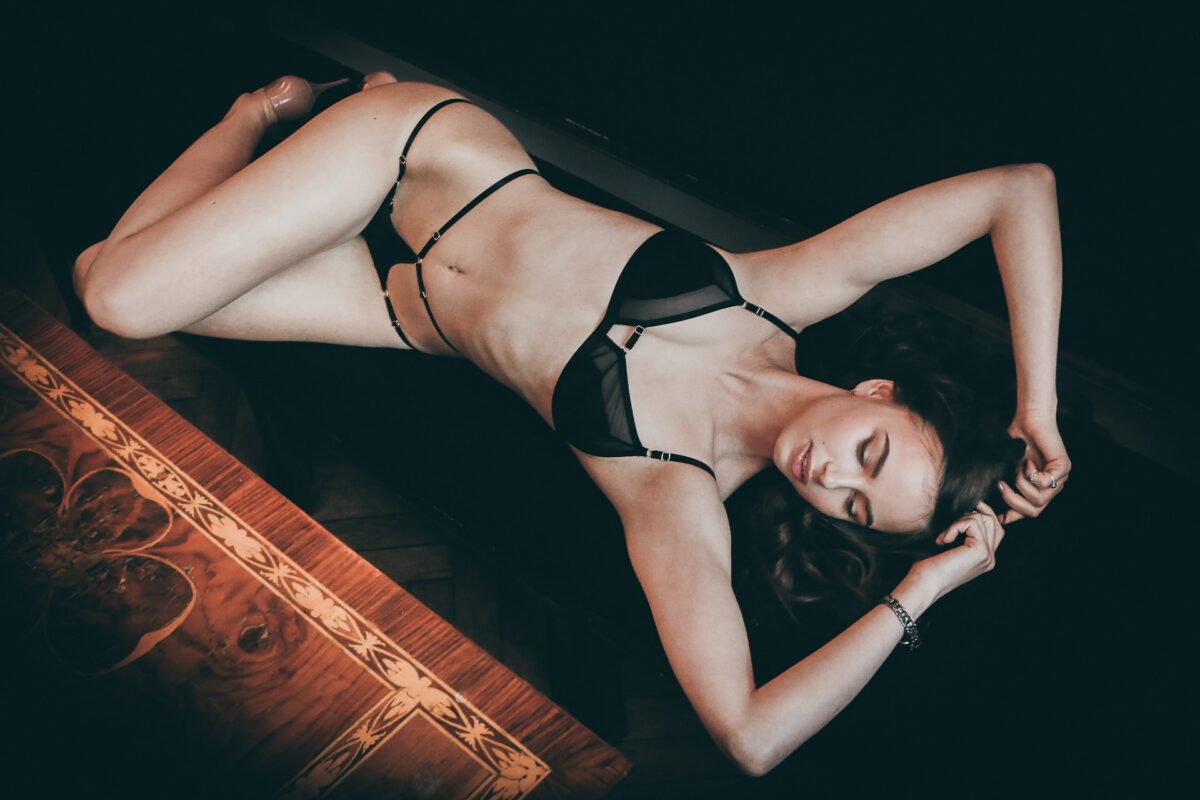 Thinking about what style or look you're going for will help you choose the right outfits. For example, if you're going for a playful boudoir, cute boy shorts paired with a tank top would look cute. Below are other boudoir outfit recommendations we have:
Corset. It will highlight your figure very well, suitable if you're going for a pinup or sexy look.
Tight-fitting dress. It's an excellent choice if you want to emphasize your body and shape without revealing too much skin.
Lacy bodysuit. It's another sexy boudoir outfit to consider and also a helpful trick to hide the tummy part.
A large coat. Complete it with a pair of lingerie, or go nude. It will give you a mysterious image.
His button-down shirt. It's comfortable yet sexy and another great idea if you don't want to undress.
So you've got your boudoir outfit down pat. Don't forget that you also need a full glam—hair and makeup!
Professional hair and makeup may not make a person, but when done right, they do plenty to enhance your natural beauty. And like any photoshoot, makeup, and hairstyling can make or break the final photographs.
Props and Accessories for Your Boudoir Photo Session
Props and accessories will add some special element to your final boudoir portrait. Work with your particular boudoir style in choosing props and accessories for your photo shoot.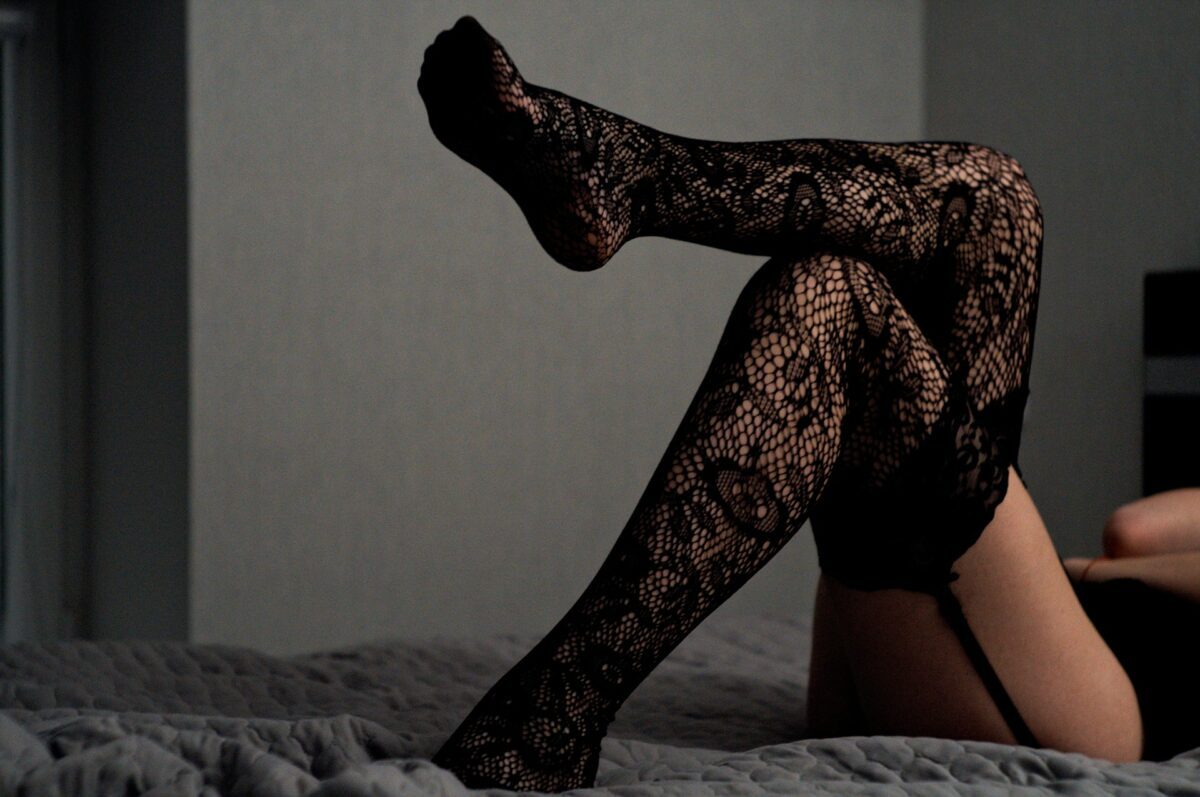 Some props you can work with are:
Jewelry
Stockings or fishnets
Masks
Flowers
Bedsheets or curtains
Fairy lights or anything that glistens and sparkles
Sports gear
Leather
Bridal accessories like a wedding robe, veil, or garter
Toys
Boudoir Photography—How to Pose?
Certain poses flaunt and highlight your best features and accentuate your curves. And here are some examples of how to pose during your boudoir photography session.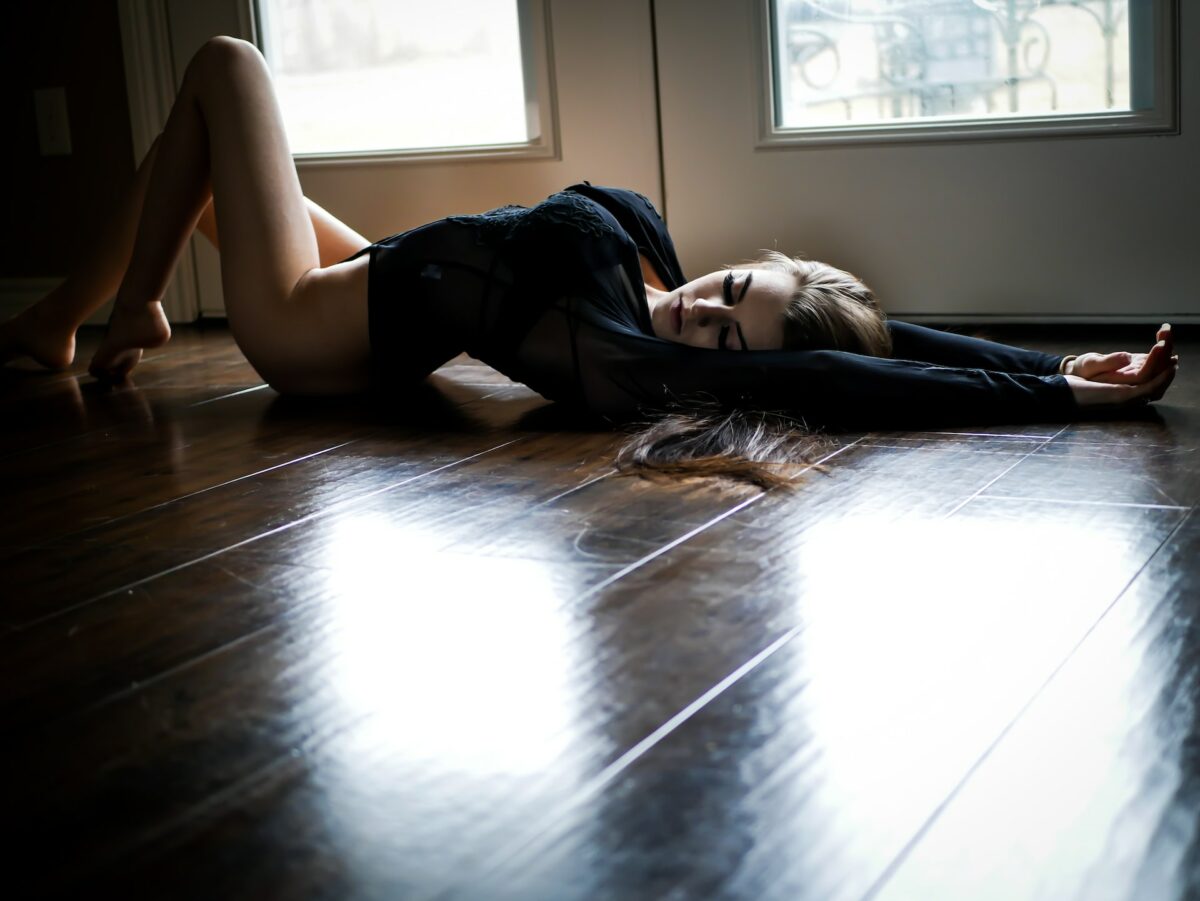 Lie down on the bed. It's a classic boudoir pose that will look sexy and intimate in the final image. You can either lie down with your back on the bed or your stomach.
Lying on your side. Prop yourself up on your elbow with your hand on your head with your other hand on your hips or the bed. It's another classic pose that accentuates the curves.
Recline or Lean. Draw attention to your shapely hips by pulling your leg in.
Sit on your knees. From there, you can play around with your outfit or hair. Play with your bra straps or pull on your clothes, if wearing a shirt, tight around your body to highlight your curves.
Booty shot. It's a tried-and-tested boudoir pose to accentuate the curves whether you are curvy or not-so-curvy. You can do this pose while standing up or lying on your stomach. Just remember to pop your bottom back to give your body even more of a curve.
Use a chair as a prop. Sit back on a chair, and this is where you work the camera with a seductive stare.
Try a couple of these boudoir poses. And remember to be comfortable in your own skin. Your confidence will speak volumes in the final boudoir images.
Ready to Give Boudoir Photography a Try?
As you can see, there are endless reasons to book a boudoir photography session and even more ideas and tips to inspire your photoshoot.
Not to mention that you will love the confidence and positivity that a boudoir photoshoot will bring. Plus, the boudoir portraits will capture a beautiful moment that you can treasure time and time again. Nervous about your boudoir photography? Read our guide on how to feel less nervous on your first boudoir photoshoot.