So, you want to surprise your hubby with gorgeously seductive boudoir photos of yourself. The hardest part (working up the nerve to commit) is over, and now you're presented with the challenge of what to wear. Well, worry not, our team of expert photographers is here to give you a few ideas to make your bridal boudoir photos delightfully memorable and totally you!
Still a little unsure what a bridal boudoir is? Visit our "What is Bridal Boudoir, and how to feel less nervous during the shoot" post for a basic introduction to this steamy session.
8 Wardrobe Ideas for Your Bridal Boudoir Photos
1. Sports apparel boudoir photos
"Does your fiance love sports? Impress him with boudoir photos of you in nothing but a jersey from his favorite team and cute undies!"
For inspiration, take a look at the fan sports apparel that Amazon has to offer.
2. A simple sweater or cami boudoir photo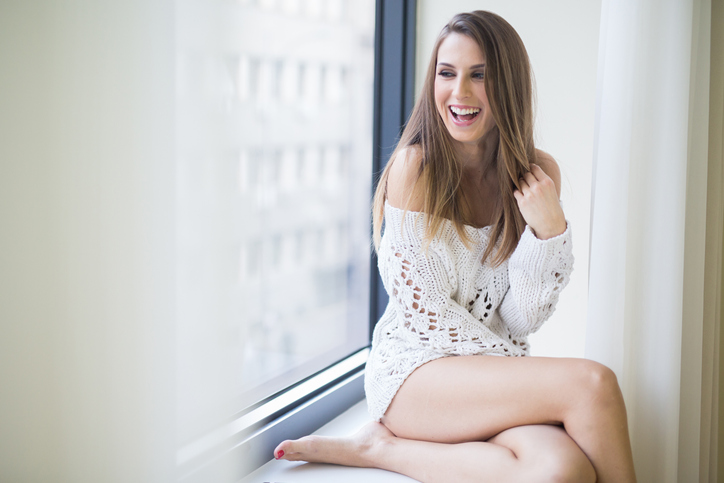 "Don't feel like you have to wear lingerie. An open blazer or a loose-knit sweater with nothing underneath can be just as sexy and it leaves more to the imagination"
3. Wedding night lingerie boudoir photos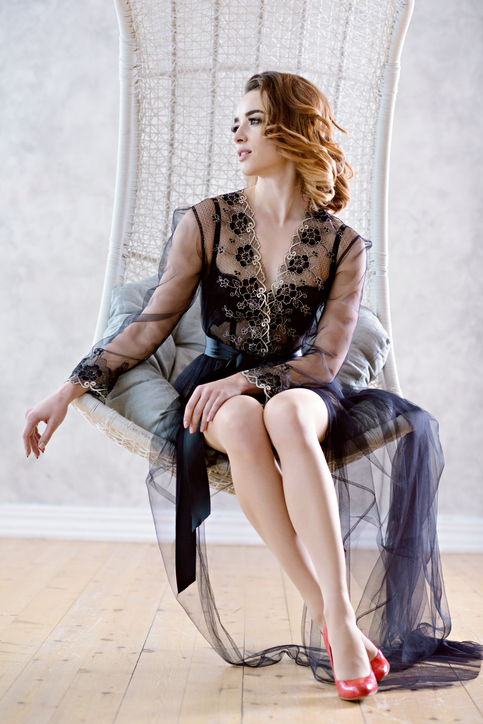 "You don't have to be wearing white – I love the added drama of using the wedding night lingerie that could be something blue, or another added pop of color that you might be using as a wedding color."
4. Or any lingerie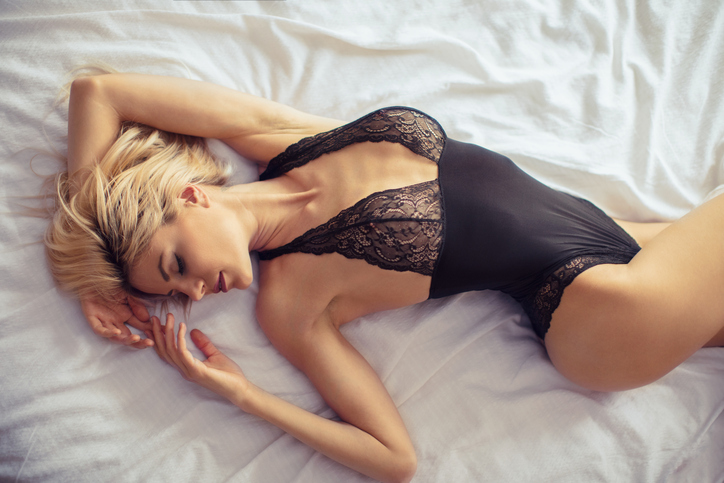 5. A bed sheet for boudoir photos
6. A white business shirt and/or tie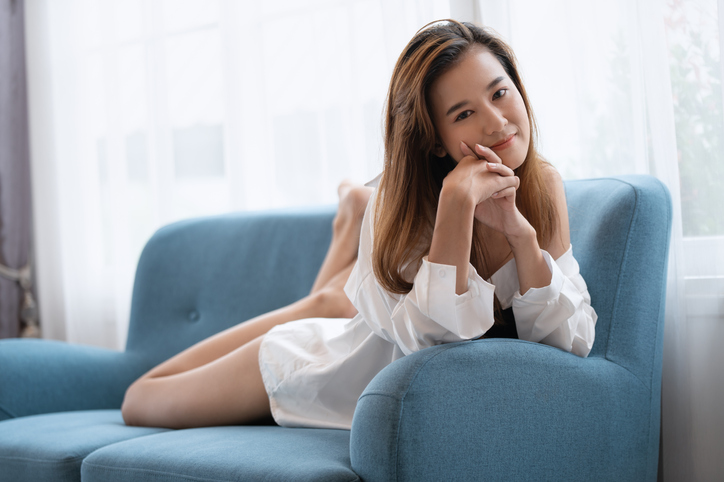 "Sure, many of your photos will include sexy lingerie. Why not shift things up for your boudoir photos by wearing something nontraditional, such as an oversized white business shirt and his favorite tie (possibly one you gave him as a gift)? Hot!"
7. Props for boudoir photos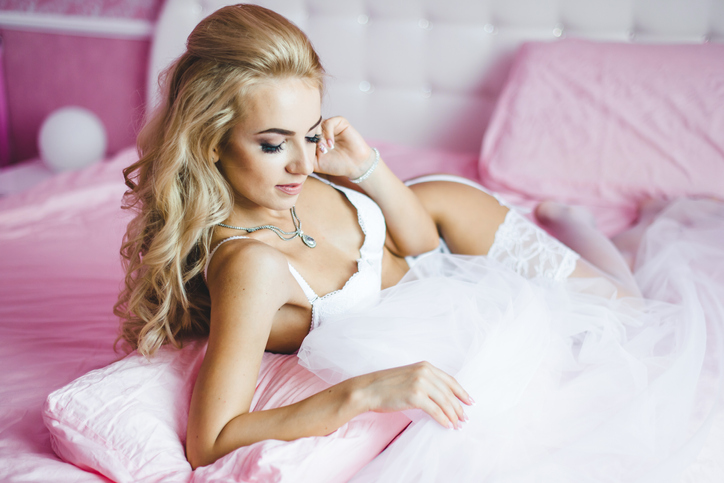 8. Accessories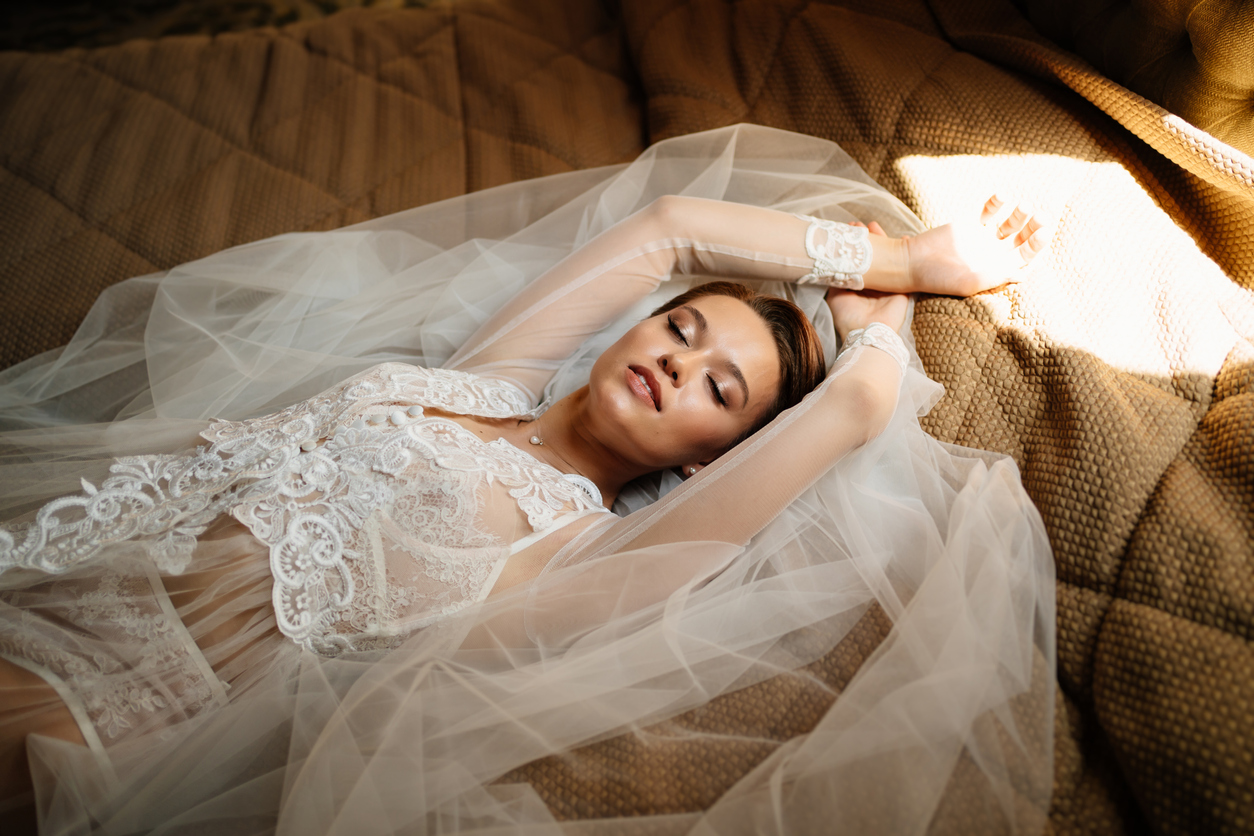 "Make your boudoir photo shoot personal. Bring things that mean something to you, or to you both as a couple. Your veil, your garter, your wedding shoes, a special piece of jewelry that he gave to you… all of this can really make the boudoir photos special."
– Brooke Summer Photography
"Consider including items such as masks, see-through fabrics, unique-looking hats, high heels, necklaces, etc. in your boudoir shoot. Use your imagination and dream big!"
– Angelica Roberts Photography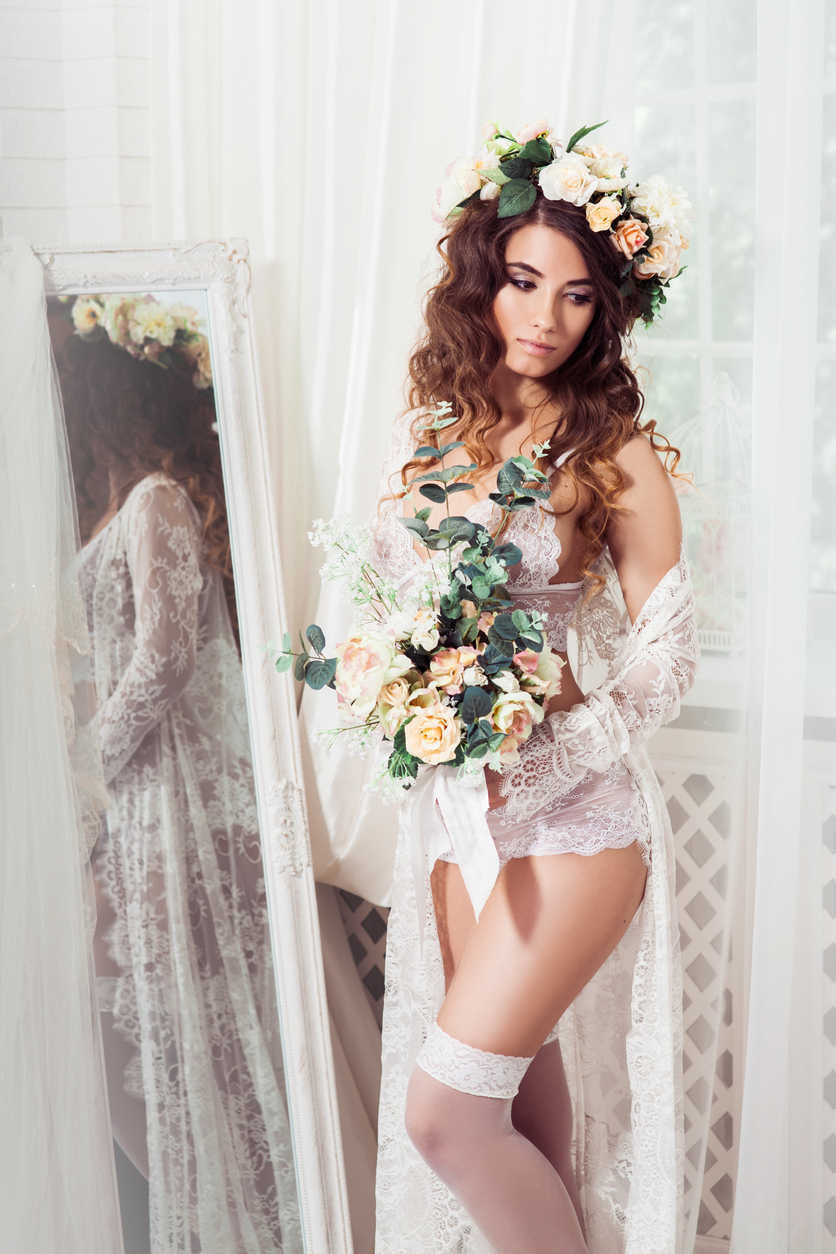 "Don't be afraid to use your veil for more than one day – it can add a powerful prop to play with that also means a lot to you. Think about your other wedding day's details, such as shoes and jewelry also – they add personality and another special touch when looking back at your images."
– London Girl Images
Next up in our bridal boudoir photo series? How to prepare for your session, get confident, and so much more!
If you are interested in learning more, take a look at these resources on boudoir photography.