So, you've decided to do a bridal boudoir session. You've even chosen what to wear and prepared everything you need for your steamy shoot. Now the big day has come, and it's only natural to feel a little nervous. Well, relax. Our trusted photographers have volunteered some of their very best tips for making sure that you are not only outwardly prepared but that your head is also in the game!
Here is some of their expert advice to ensure that you feel your absolute best for your shoot and so you can really give your inner vixen her chance to shine!
"Be confident. Nothing is sexier." – Charlotte Allegra Photography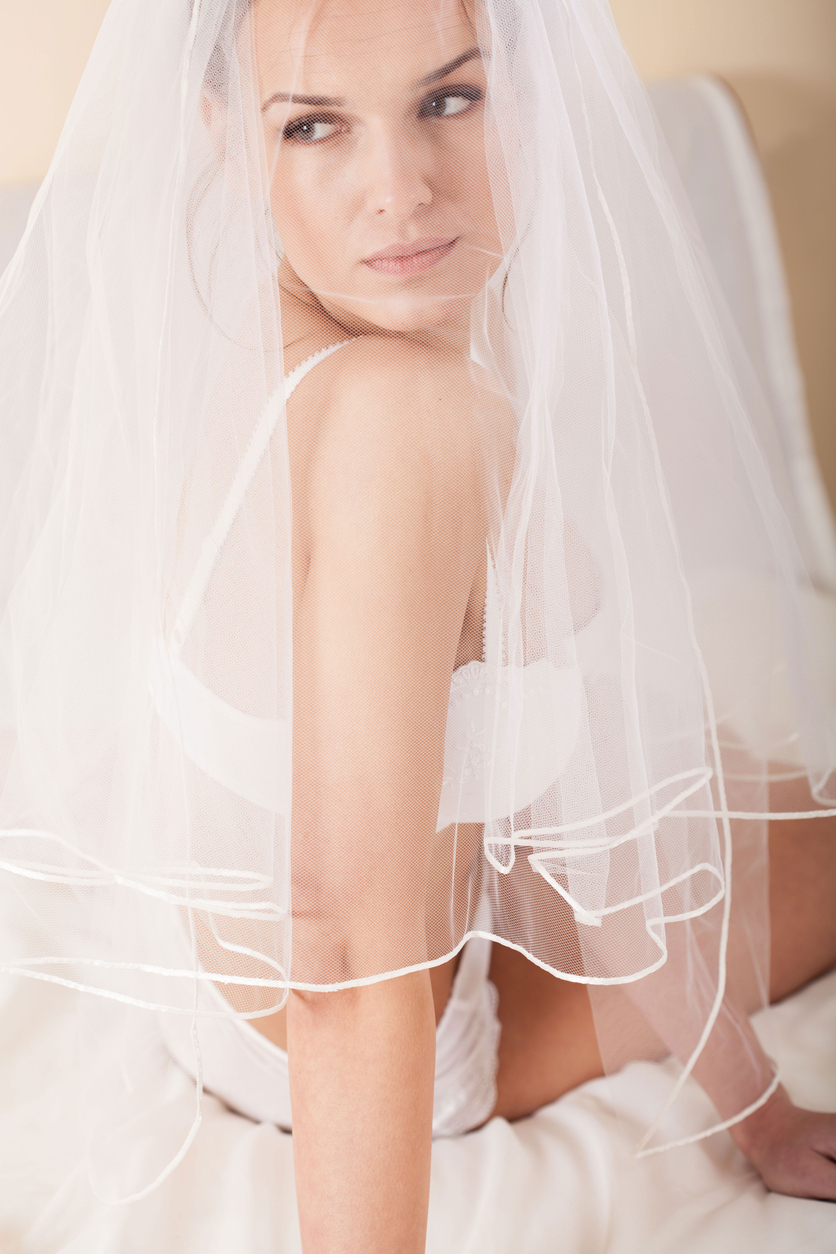 What if I'm Self-Conscious About My Body?
"Relax. Your photographer knows exactly how to pose you so that extra 10 lbs is nothing to worry about. Boudoir photographers are excellent at making you look and feel your best!"
– Charlotte Allegra Photography
"Every single one of my clients thinks they are not ready or in shape for a boudoir photography session and then once they go through with it, they are completely amazed at how comfortable they were and how incredible the photographs are. So don't wait until you lose the last 10 pounds; do it now!"
– Frances Morency Photography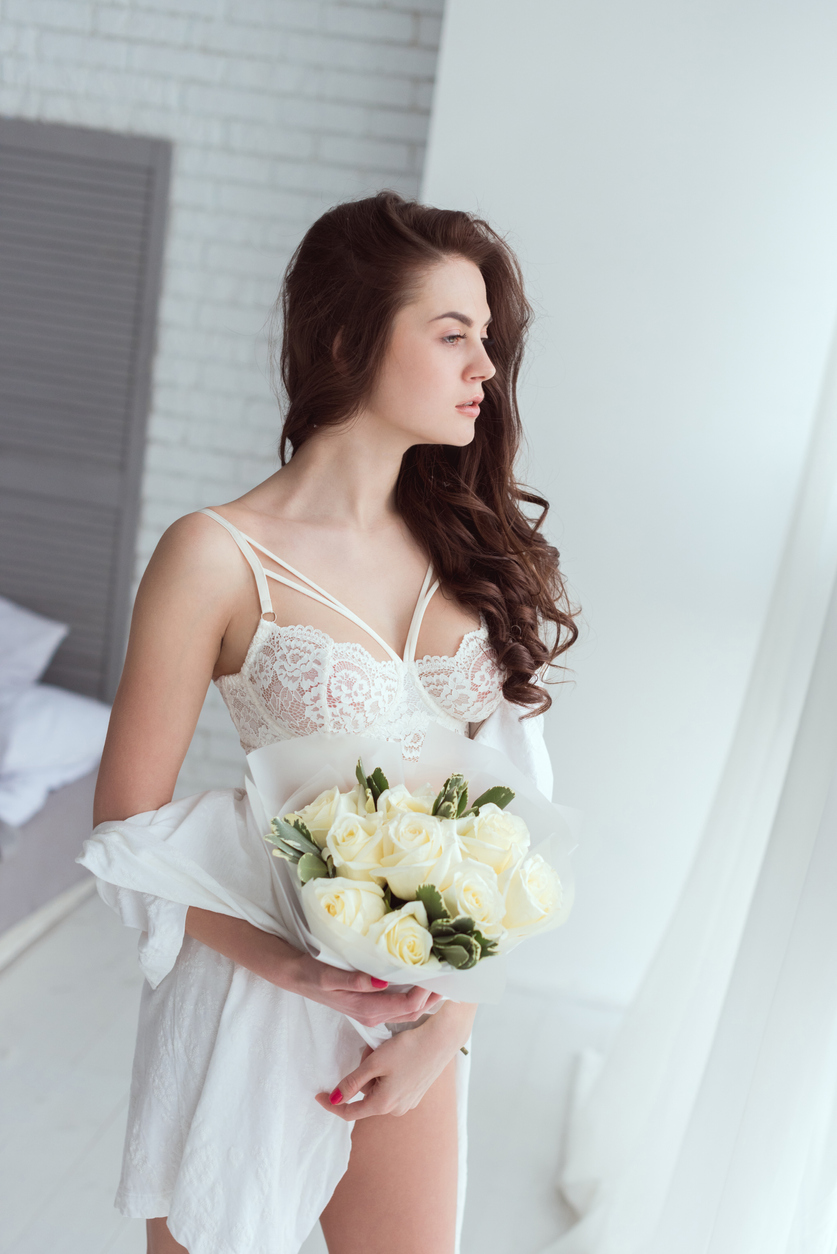 Are There Any Tricks That Will Make Me Look my Best?
"Choose natural light boudoirs if you would like a more flattering light on the flaws you think you may have. My images are soft, and dreamy and focus on fine art. You don't have to be in perfect shape for a boudoir session. It's the photographer's job to capture you in the most flattering way.
– Frances Morency Photography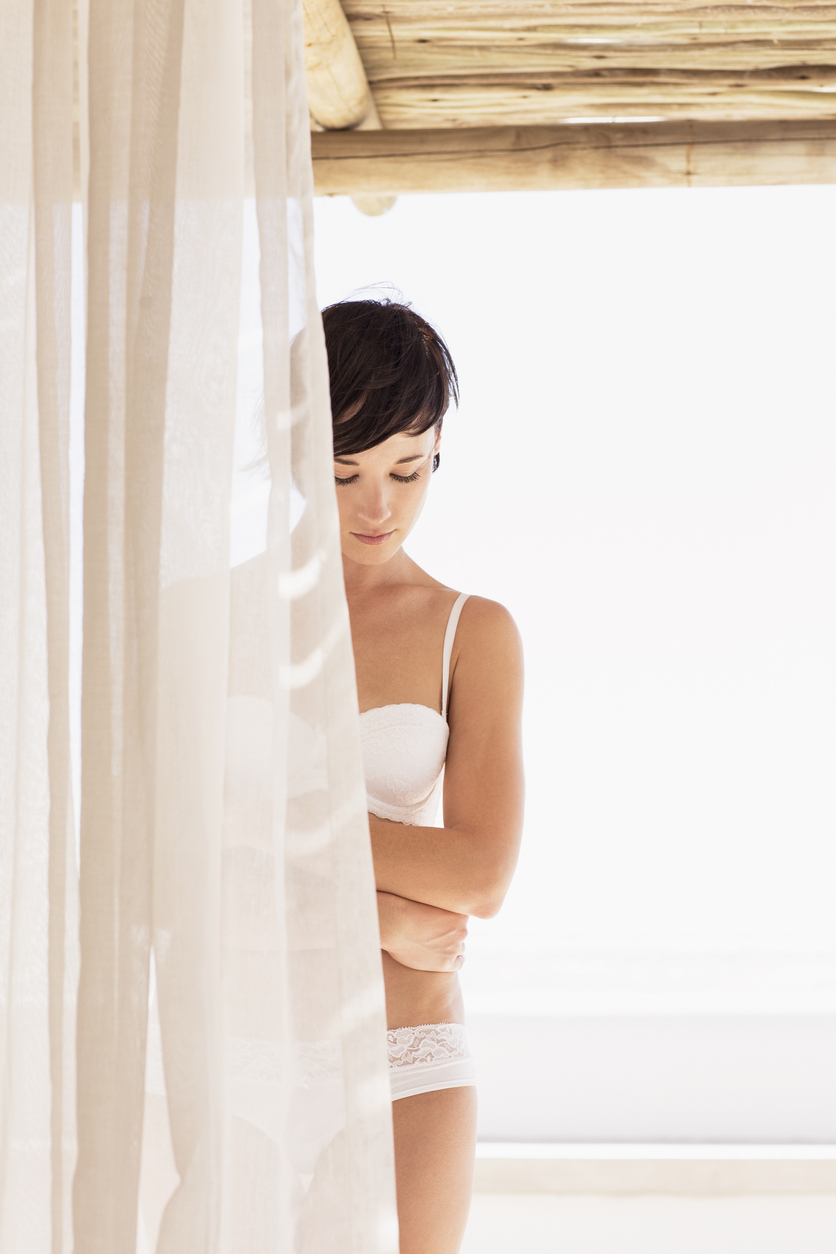 What if I'm Shy During the Shoot?
"Remember – you do NOT have to fit into a supermodel mold to have some sexy photos done for your groom! A good boudoir photographer should have experience working with lots of different women and should be able to make you feel comfortable from the very first time you talk with them. Every experience that you have with your photographer should leave you feeling awesome, and that feeling will shine through in your boudoir photos, and can even carry through to your wedding photos!"
– Brooke Summer Photography
"Play music during the shoot — Have a selection of songs that put you in the "mood?" Arrange beforehand for your tunes to be played during the session."
– Angelica Roberts Photography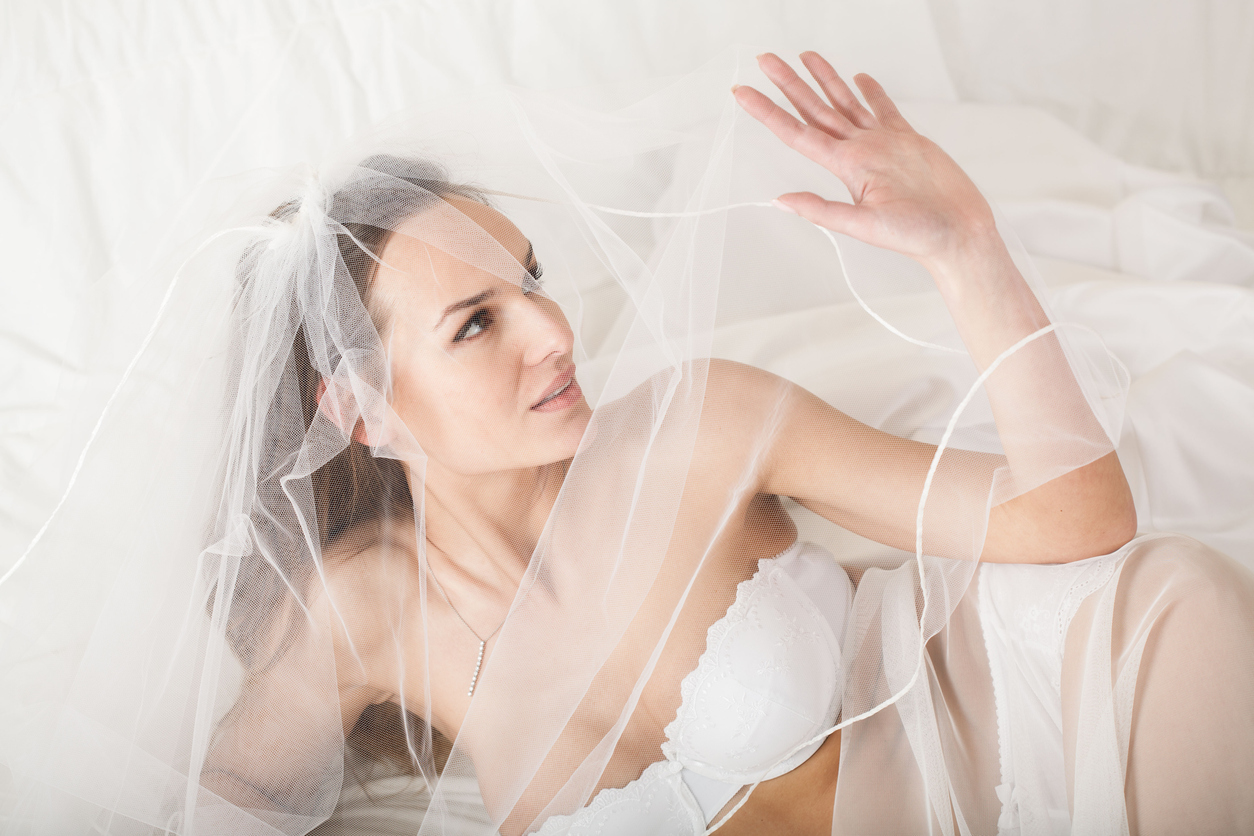 One Last Bit of Advice?
"Make sure to hire a photographer that you trust and want to be around. It's already uncomfortable to be taking your clothes off in front of someone you don't know; do you really want to have to worry about whether your private photos will be on billboards too? Make sure that you know the privacy standards that your photographer holds themselves to, and do your homework to work with someone reputable, not some fly-by-night operation."
– Brooke Summer Photography
Now that you have all of the tools you need for amazing bridal boudoir portraits, get prepared for the last (but certainly not least) in our series. What more could you possibly need? Inspiration, of course! Stay tuned for our collection of the best bridal boudoir photos to kick-start your imagination and help you to visualize the bridal boudoir session that is perfect for you!
Until then, make sure to check out our "Bridal Boudoir Photo Shoot" post!