So, you already know what a bridal boudoir is and what you should wear for your session. But how else can you prepare for a bridal boudoir photo shoot? We asked our team of talented photographers, and they came up with a five-step guide to planning ahead for your perfect bridal boudoir images. Still, feeling a little bit nervous about stripping down? Don't worry, we have more tips to come that will put your mind at ease (since you already have the rest prepared!)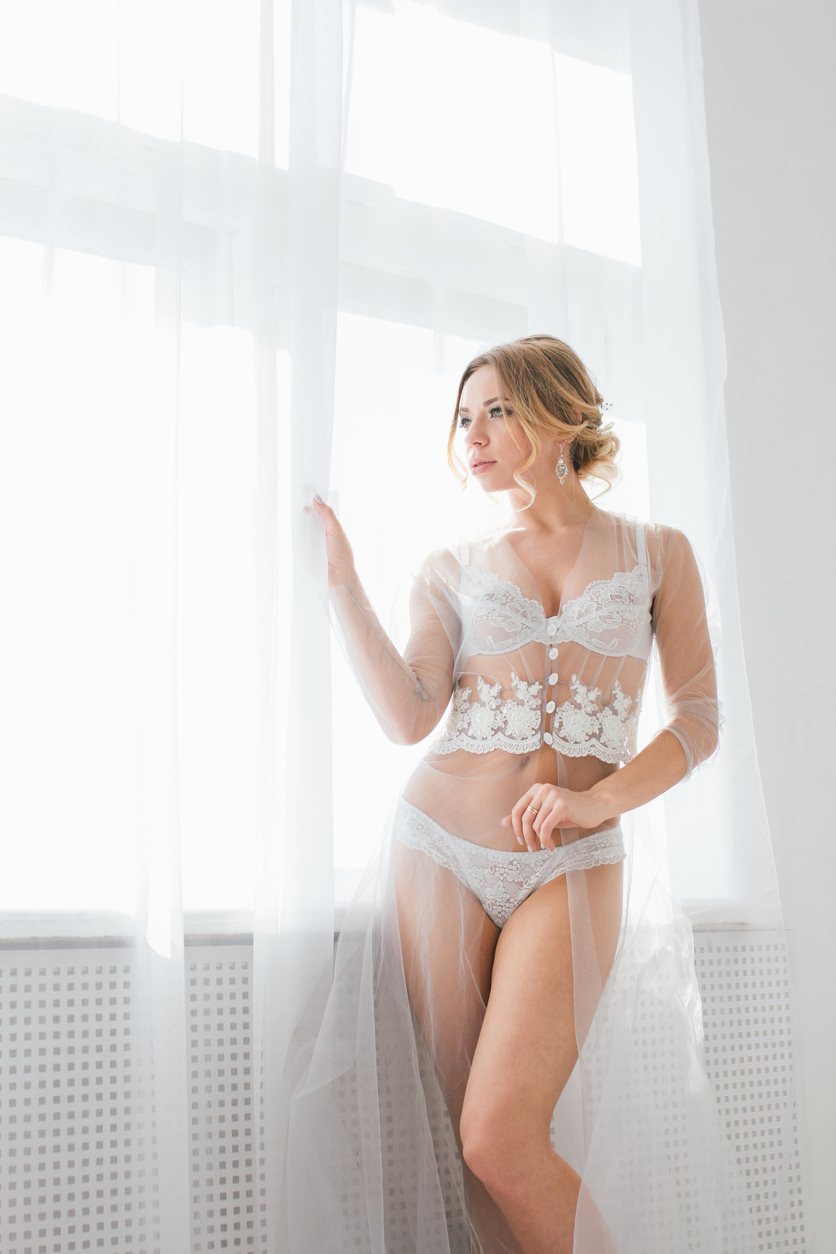 How to Prepare for a Bridal Photo Shoot: 5 Tips
1. Start by Booking Your Shoot Far Enough in Advance
"Keep in mind that most boudoir sessions require prep – not only are you thinking about the session itself, but editing, and printing time. I advise my clients to plan at least 6 weeks before their wedding day to make sure they have enough time to have that beautiful package for their groom on the big day."
– Brooke Summer Photography
2. Make Sure You Have Primped, Plucked, and Preened for Your Bridal Boudoir Photo Shoot
Moisturize to provide your skin with a healthy glow by applying baby oil a few hours before the bridal boudoir photo shoot.
Tan to ensure that the color of your skin is consistent. Avoid "salon" tanning on the day of the shoot and shoot so that you don't have unnatural tan or sunburn lines.
Wax or shave your legs, bikini, and underarms. Don't forget to also tweeze your eyebrows and any obvious facial hairs.
3. Don't Wear Restrictive Clothing the Day of Your Bridal Boudoir Photo Shoot
"Arrive to your shoot wearing loose-fitting clothes and undergarments to prevent elastic pressure lines from forming on your skin."
– Angelica Roberts Photography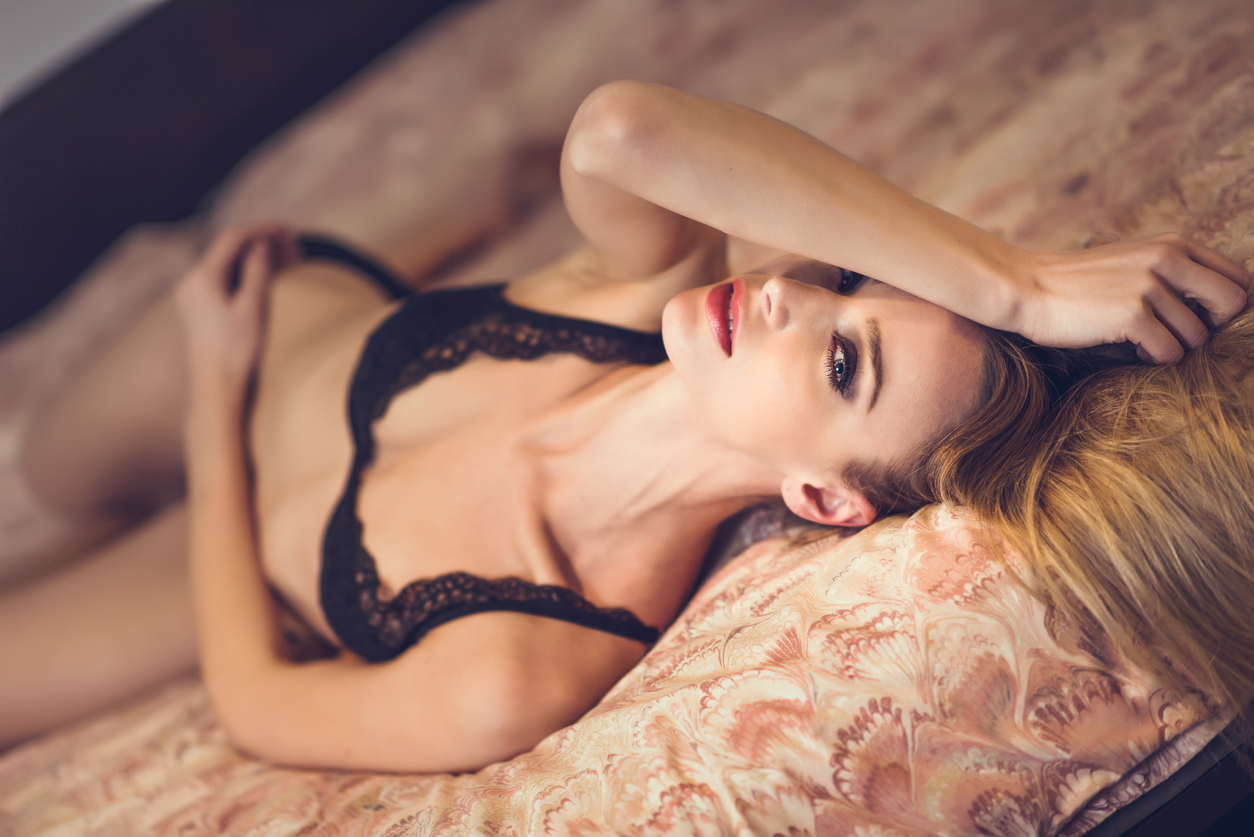 4. Get Your Hair and Makeup Professionally Done
"Definitely have a hair and makeup team! This is non-negotiable for my clients, and I include it in all of my bridal boudoir photo packages. Not only do they help to build your confidence and make you look great, but they are also really helpful during the shoot to catch stray hairs and do touch-ups. This lets me focus on lighting and composition and helps the whole bridal boudoir photo shoot go smoothly."
– Rima Campbell Photography
"Just like on your wedding day, hair and makeup are key – long eyelashes just scream sex appeal and add that va-va-voom for pictures."
– London Girl Images
"Pro hair and makeup artists know what looks great on camera. Even if you don't typically wear makeup every day, a professional makeup artist is a way to go. You don't have to go heavy. Tell them what you are comfortable with. This is your time to shine! (Or rather, not shine – your face, I mean.) Some photographers offer this as part of the session, and some offer it as an add-on. Make sure to ask!"
– Charlotte Allegra Photography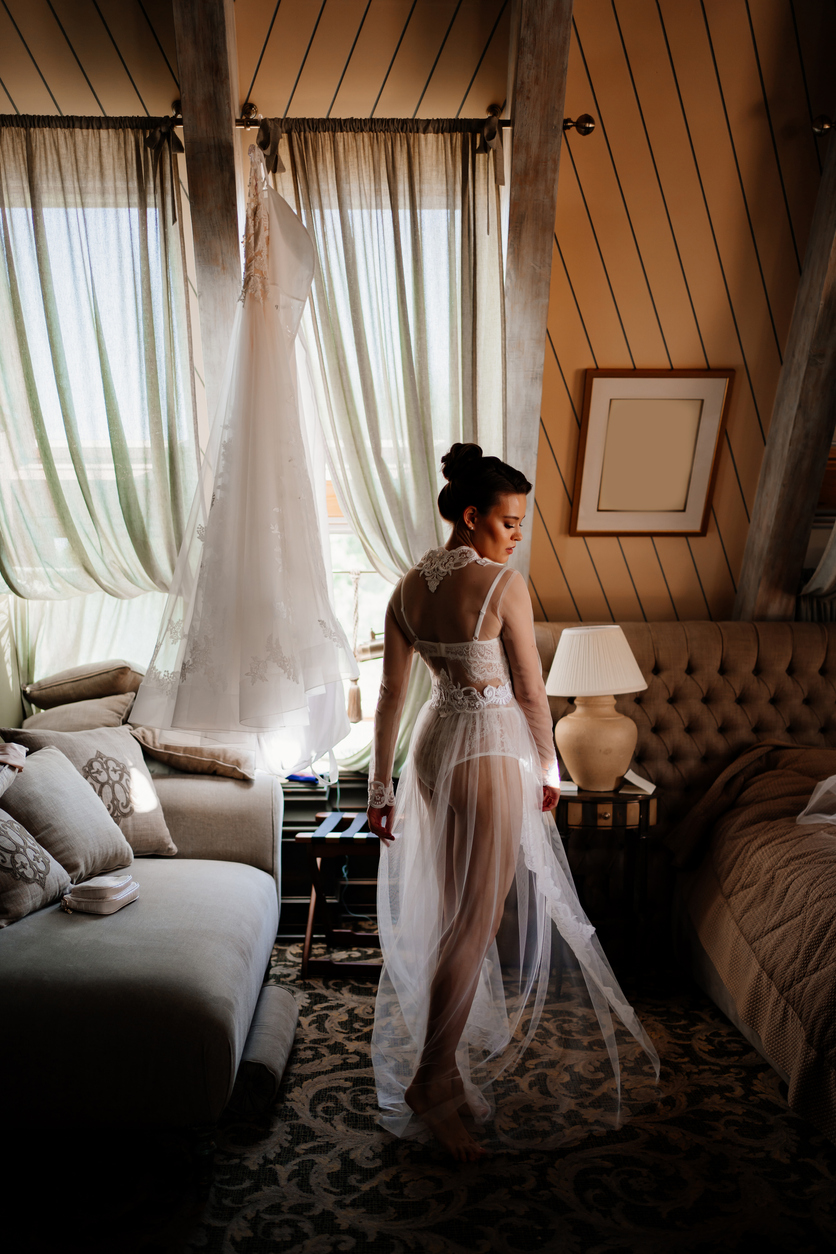 5. Make Sure You Bring a Good Variety of Wardrobe Options
"I have a lingerie wardrobe available for my clients to look through, but I always recommend bringing a few of your own pieces for their bridal boudoir photo shoot in case I don't happen to have your size or nothing really speaks to you. And you should definitely bring your own base layer pieces (black and white underwear, for instance)to your bridal boudoir photo shoot."
– Rima Campbell Photography
We still have more to come to our bridal boudoir series, such as how to stay confident for your shoot, and some awesome photo inspiration! (In the meantime, make sure to check out our posts "What to Wear for Your Bridal Boudoir Photos" and "How to Feel Less Nervous for Your Boudoir Photography Shoot".