Couples boudoir photography? Indeed it is a thing, and there are plenty of reasons why you should consider a boudoir photo session for couples. And in case you're looking for much-needed inspiration, we have plenty of boudoir photography tips and ideas in store for you!
Whether you are celebrating your engagement, a wedding anniversary, or that romantic feeling of being in love, there's every reason to consider having an intimate album of photographs that you and your significant other can cherish forever.
And what better way to create a beautiful artwork of images that's romantic, exciting, intimate, and sensual than with a boudoir? It's a fantastic way to connect with your special someone and capture the intimacy, commitment, and fantasies in your relationship behind closed doors.
Understandably, it can be nerve-wracking for many to strip down and get frisky in front of the camera. Hence, we've created this guide to give you an idea of what to expect from a boudoir photoshoot and plenty of ideas on how to take sultry photos with your partner to make the most of your boudoir experience.
What are you waiting for? Take some notes on how to capture intimacy at its most romantic and sexiest with couples boudoir photography ideas and tips below.
Couples Boudoir Photography Tips to Start
Start with the basics of boudoir photography for couples. Here are a few basic things to keep in mind and decide on for an amazing couples boudoir experience.
Do You Have a Theme in Mind?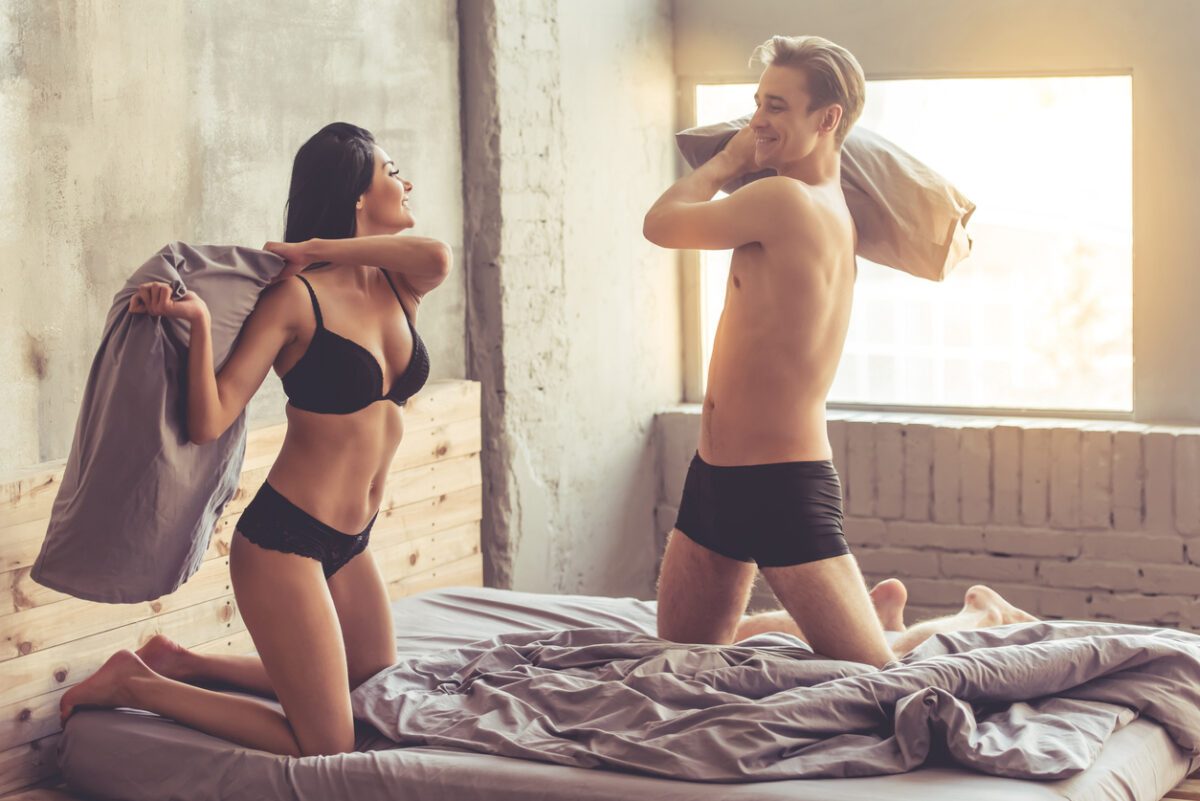 Boudoir sessions have many things in common—partially clothed and entwined limbs and intimate. That said, a couple's boudoir photography ideas can feature different themes.
What mood are you looking for? Boudoir photography can be ardent and passionate. Or suggestive and erotic. But it can also be affectionate and fun when you are laughing together. Or, it can feature your peaceful togetherness and comfort.
You can also create themes and moods with shades and colors. Monochrome is classic in boudoir photography. Silhouettes and sepia tones can also help you create an entirely different mood.
Prepare Your Boudoir Outfits
How sexy or intimate, or cozy do you want to make your boudoir photoshoot?
Hence, it's a great reason why you need to set your boudoir theme before anything else because it will point you toward the right outfit for your photoshoot. That said, below are some classic wardrobe options for a couple's boudoir session.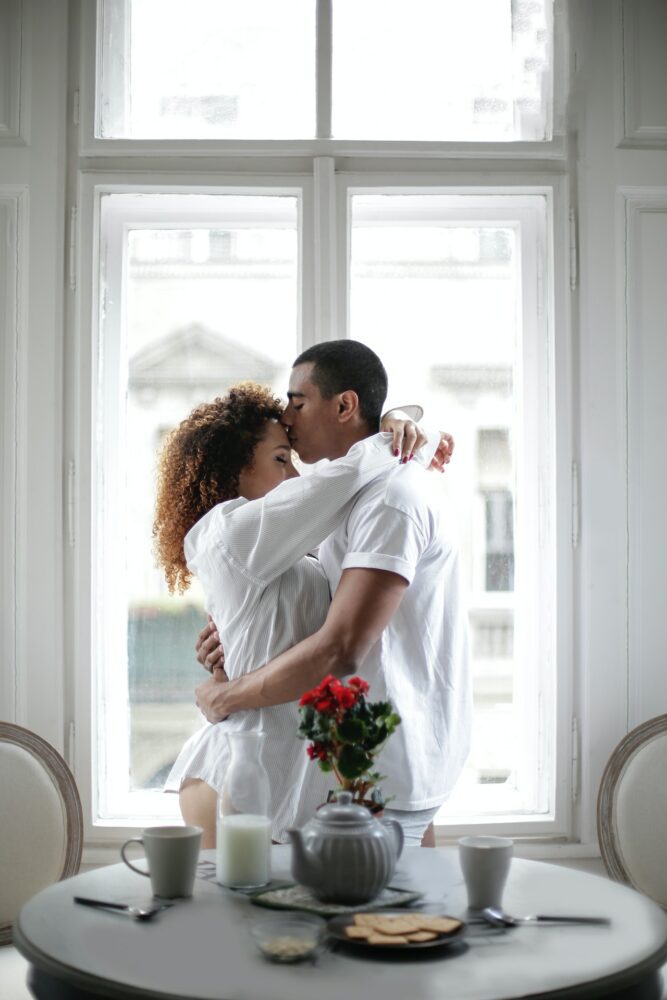 For him, the best boudoir outfit is something that makes him look sexy and masculine.
A pair of button-down shirts and suit pants look empowering.
Going topless with jeans is outdoorsy and sexy.
Or, go topless with fitted underwear.
For her, anything that makes her look and feel alluring and sexy is a good choice.
A shirt with underwear is a comfy and cozy option, and so are bathrobes.
Or, you can borrow his white button-down shirt and pair it with sexy underwear.
Classic choices are lingerie and underwear if you want to go the sexy and intimate route.
An erotic costume is also an option, and so is going nude.
Whichever boudoir outfit you choose, make sure you feel comfortable and confident in it. And make sure it fits you perfectly. Also, consider a color palate when deciding on what to wear for your couple's boudoir photography so the images will look balanced and more pleasing.
Pick Your Boudoir Photography Location
The most obvious place for your couples boudoir photography location would be your house, a place where you're most comfortable and relaxed. A good spot to shoot boudoirs at home would be the bed, the couch, the kitchen, or a little corner near the window where you can get good lighting.
But there are loads of options too. For example, you can rent a hotel room or Airbnb. Perhaps you want to shoot boudoir photos in a bathtub or an extra-wide shower you don't have at home. You can browse hotels or any rental place that fits the aesthetics and features you're going for.
Another option for couples who are more adventurous than most is to do your couples boudoir photography outdoors. The beach or the woods would make excellent locations, although we recommend checking out the laws in your state to avoid a fine for indecent exposure.
Get Some Boudoir Photo Props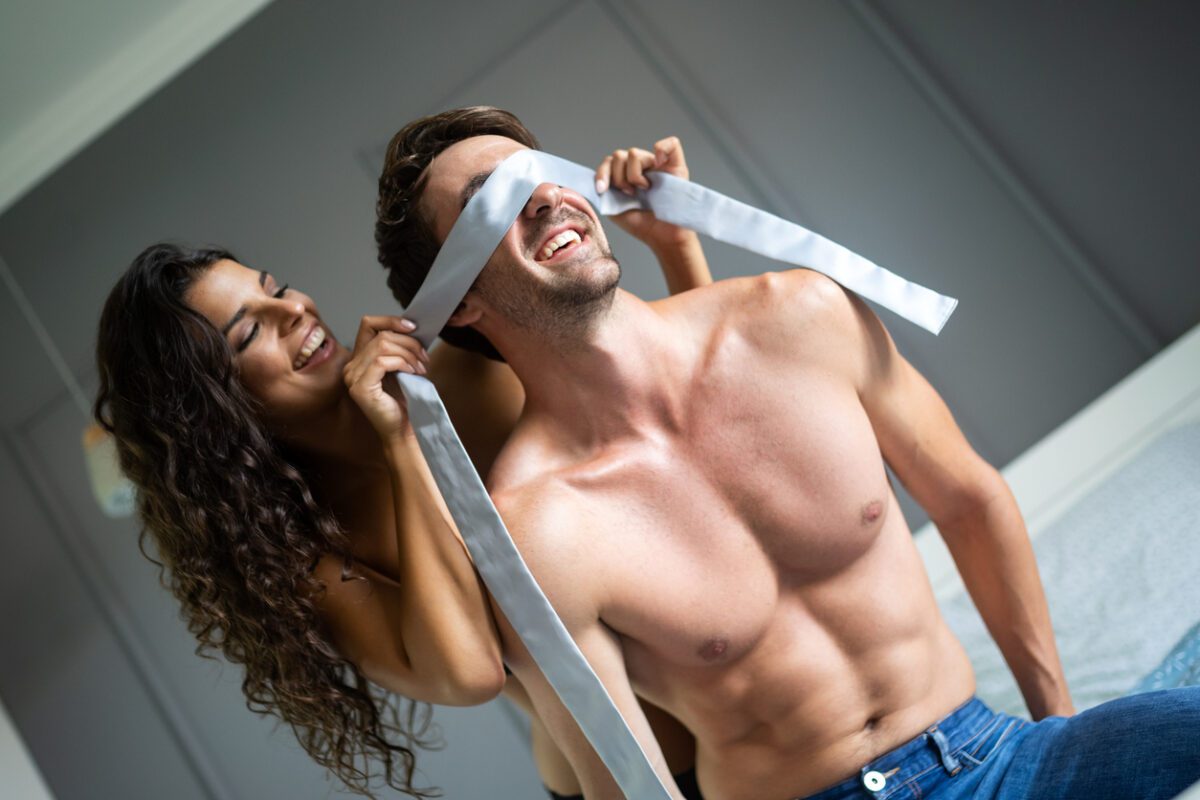 Including some props add some fun and interest to your couples boudoir session. There are endless prop choices you can use, depending on the mood you want in your photos. Pillows and blankets create a cozy mood. Flowers and candles will look classy, perfect for an intimate and romantic scene. Meanwhile, some toys add excitement and sensuality to the picture.
When using props in your boudoir shoot, remember that less is more. Make sure whatever props you're using aren't too distracting and will not take the spotlight from the subject—the couple.
10 Couples Boudoir Photography Ideas for a Steamy But Tasteful Boudoir
Like any other photography session, the right poses play a big role in crafting amazingly tasteful and steamy couples boudoir photos.
Let's start with the basics:
Highlight the face or provide mystery by covering part of your face with your hair.
Create shapes and curves—arch your back.
Do something with your hands—get a little handsy. Play with each other's hair or clothing. Grabbing hands in boudoir photography screams passion.
Ladies, remember to point your feet.
Show connection with your touch and eyes. Avoid looking at the camera and look sultrily at each other instead.
Now, here are some flattering couples boudoir photography poses and ideas that will work great for your session.
One partner embracing from the back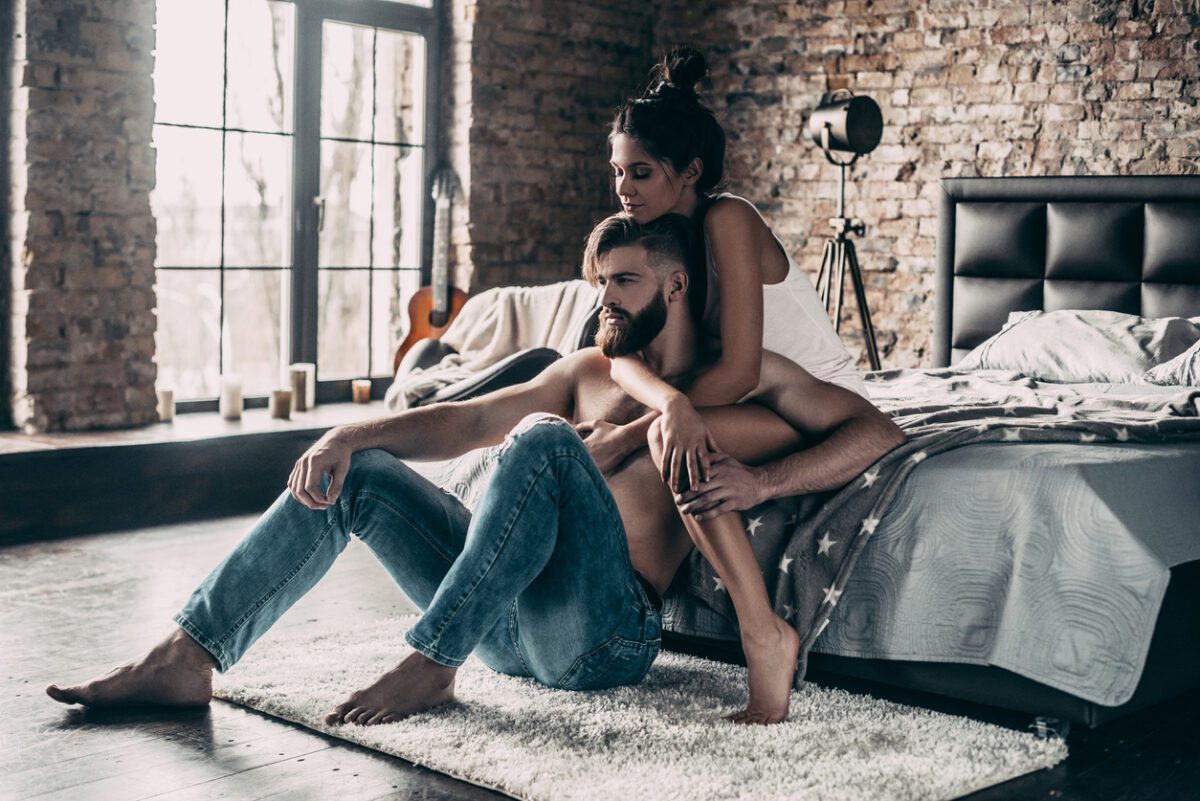 Hugging a partner from the back is a typical pose that shows affection. It's another form of an intimate hug that's also a sign of protection and trust between couples. It's a versatile pose to try for your couples boudoir photography session.
Change small things like the placement of the arms and hands or the tilt of the head, and it can convey coziness or intimacy. You can alternate and have him embracing her from the back or the other way around. It can be a hugging pose while looking at each other, looking off into the distance, or with eyes closed.
Gazing into each other's eyes
The idea of this pose is to capture a sense of vulnerability, connection, and openness as you gaze into each other's eyes. It may be a simple pose but a classic one for boudoir photography.
Think about this—a single glance or gaze can tell so much.
So, send a message to each other through your eyes. And as you gaze into each other's eyes, make sure you make a connection with your hands or body. The resulting photos will be breathtaking.
Lying on their backs and holding hands
Laying down alongside your partner on the bed creates an intimate pose that will capture well in boudoir photographs. Holding hands and looking deep into each other's eyes are excellent for this pose.
Sitting on partner's lap
Having one partner sit on the other's lap shows a sense of intimacy. Sitting in your partner's lap while you're wrapped up in each other creates a safe haven where only the two of you exist. And depending on how you're sitting, how you hold each other while doing this pose, and your facial expressions, it can go from playful to cozy to more seductive.
Kissing
It is a passionate way to capture romance and intimacy in your boudoir shoot if you feel comfortable locking lips in front of the camera. And there are many forms of kissing to make this couples boudoir photography idea work.
It can be gentle and romantic or wild and uninhibited. Another option is to lean into your partner for a kiss but hold it before giving into that fiery tension. It will translate into a sensational boudoir photo without actually locking lips.
Undressing each other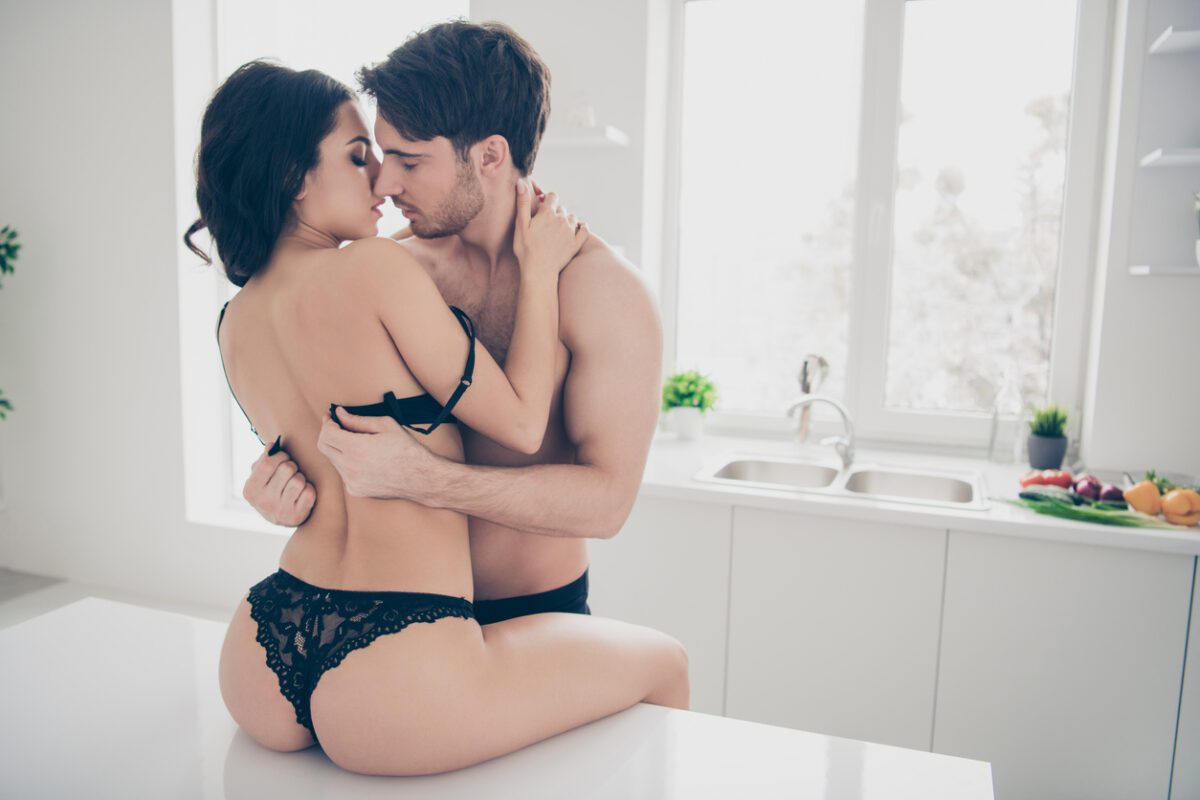 The idea for this pose is to create an intimate, intriguing, and sensual photo of a couple behind closed doors. It expresses trust between each other as well as the vulnerability of allowing your partner to see every side of you.
This pose can be as lighthearted or romantic, or sensual as what feels natural for you at the moment.
One partner on top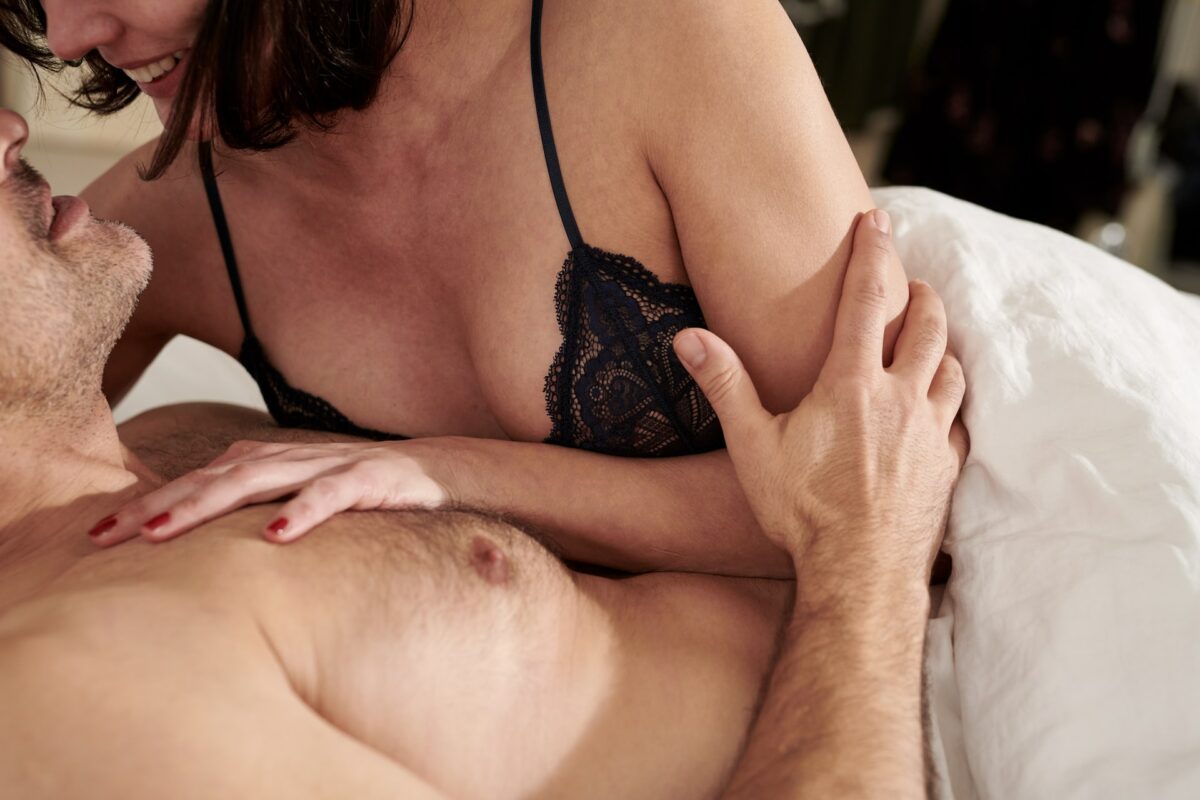 It is an incredibly loving and passionate pose to try for your couples boudoir photography session. Having one partner on top is a pose that shows affection between partners or your sensuality.
Remember that the minute details in this photo matter—your facial expressions, the position, and what you do with your hands. Depending on the theme or style of photo you're going for, you can make this pose cozy and soft or sensual.
Exploring each other's bodies
The idea is to capture an intimate moment between you and your partner in the most effortless and natural way possible. You can do this pose either while sitting down close to each other, standing up with one partner leaning toward the other, or lying down alongside or on top of your partner.
And it can be as candid and playful or romantic and sexy as you want. Touch your partner's hair or face. Glide your hands on their arms or legs. Kiss your partner's neck or back. Explore each other's bodies with your hands, eyes, or lips.
If you're unsure of what to do, start with gentle touches and soft kisses. Eventually, it will lead to more intimate boudoir poses.
Close-up couples boudoir shots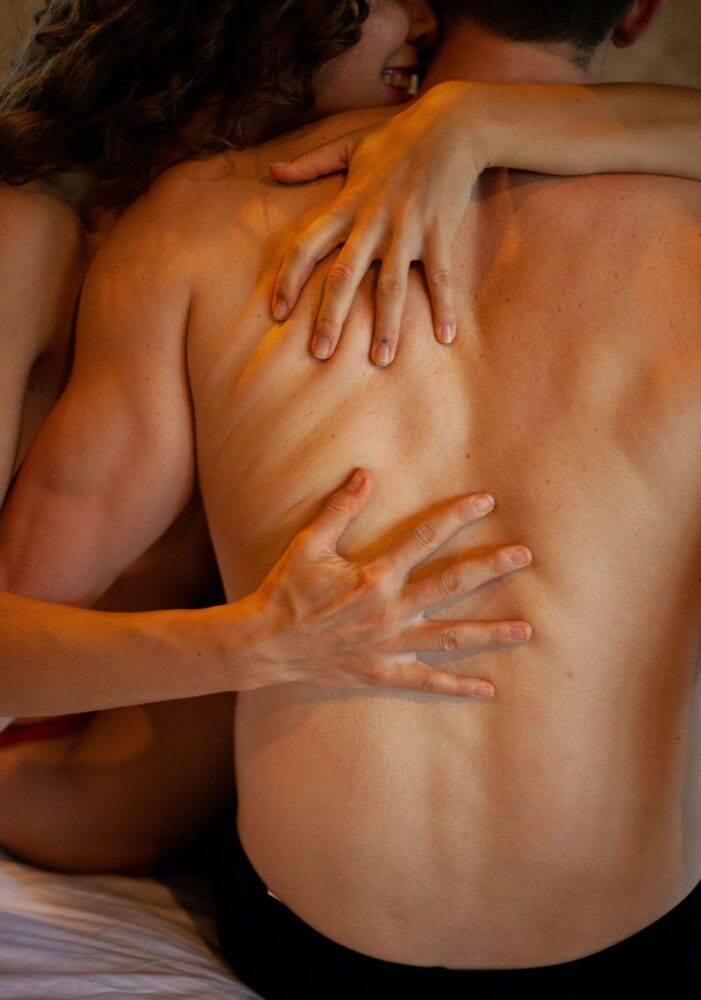 While full-body shots like the couples boudoir photography ideas we mentioned above are great for creating wider perspectives and capturing stories, shooting close-up pictures is fantastic when it comes to showing emotions and details.
So, besides shooting wider frames during a boudoir session, we also recommend creating stylish shots with close-ups. Capture individual features, and feel free to try different compositions.
Here are a few close-up couples boudoir photography ideas to try:
Make one of the couple the star of the image and the partner out of focus and take turns.
Capture not just the skin but the touch, like hand holding.
Focus on facial expressions.
Shoot faceless couples boudoir images, focusing on details like hands, feet, hips, lips, and other passionate actions like a partner's hand tugging the other's hair or digging into the other's back.
Ready for Your Couples Boudoir Photography Session?
A couples boudoir is a fun experience—a fantastic way to celebrate your love in a beautiful and artistic way. And we hope this guide on couples boudoir photography has given you plenty of inspiration and given you the confidence to try out a couples boudoir photoshoot.
But if you're nervous or feeling shy about trying a boudoir photoshoot with your partner for the first time, take a look at our guide on how to feel less nervous about your boudoir photography shoot.