Your bridesmaids are your sisters, best friends… people you lean on, love, and could not imagine having your wedding day without. When you are taking your wedding photos, you want to make sure your wedding photographer captures all your amazing bridesmaids and yourself together in fun and memorable ways. Today, we want to share with you a few super cute bridesmaid photo ideas that can get you thinking about fun ways to pose. These are some of the special moments you will want to remember from your wedding – and many of these ladies will still be wonderful friends with you for years to come!
We hope you enjoy these 8 cute bridesmaid photo ideas and hope they bring a little inspiration for your own day.
Whether you are all rocking your cowgirl boots, sparkly heels, or fun flats for your wedding day, we love the idea of a photo showing off all your shoes together.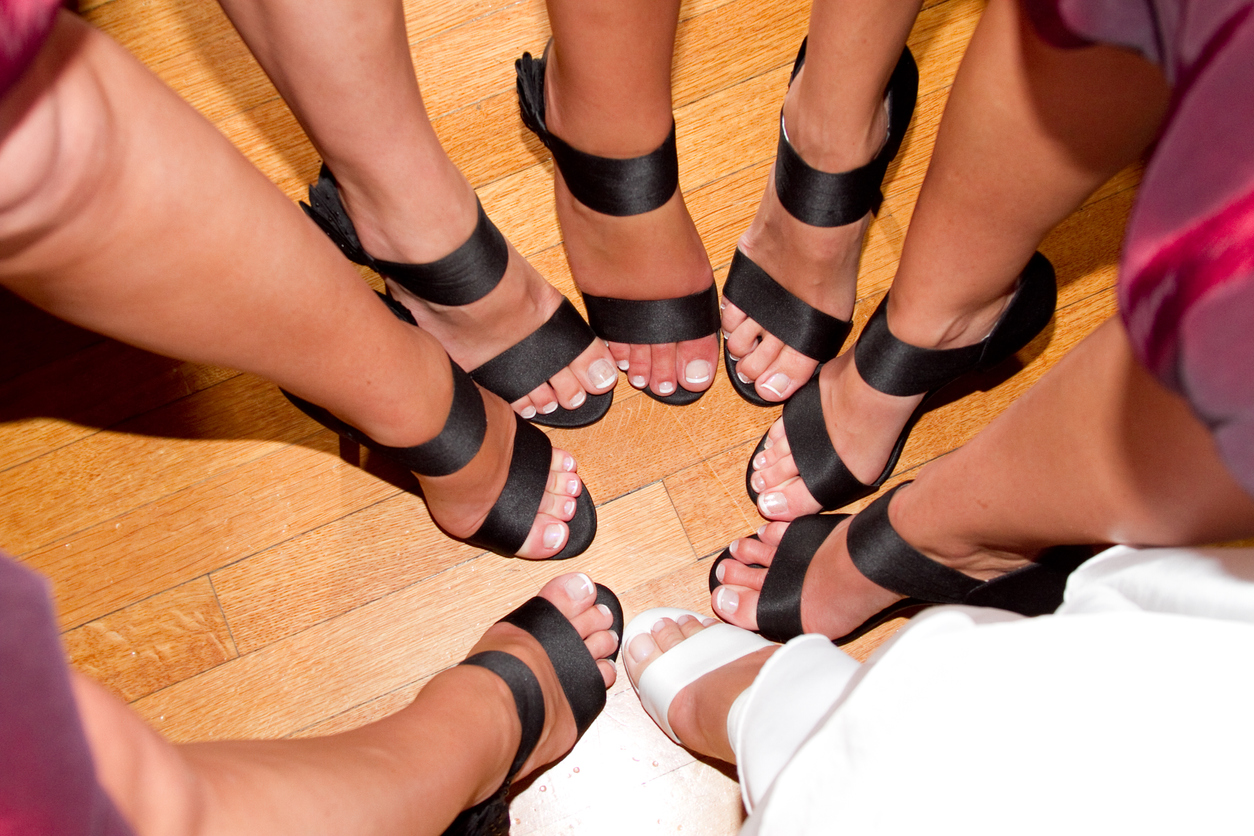 What a wonderful way to show how you know each of your bridesmaids. Love this!
This is fun no matter who you are… and what a fun bridesmaid photo idea!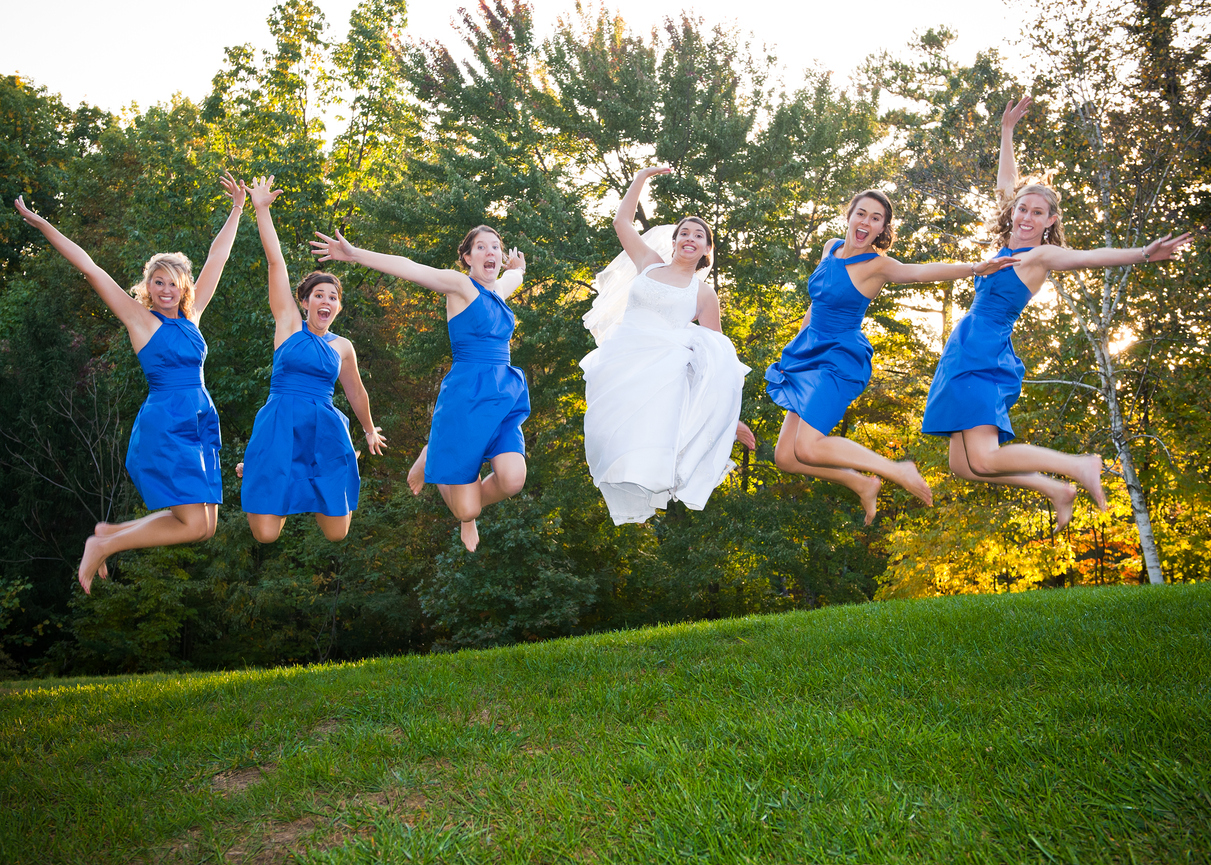 Or, you could create a fun photo like this bride and her bridesmaids acting totally crazy! SO AWESOME!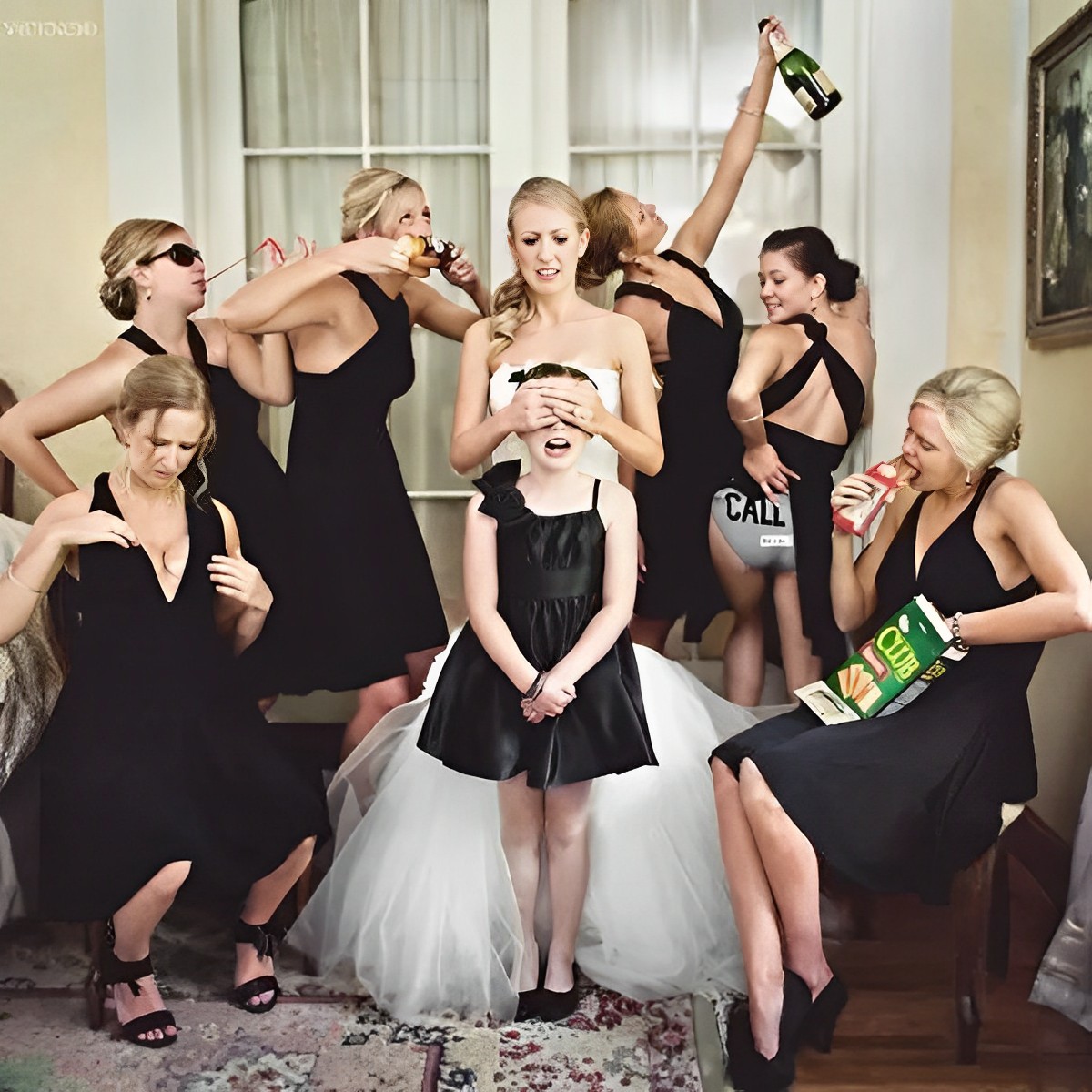 This is so cute… all your bridesmaids taking a photo of you. It will be great to see all the different angles.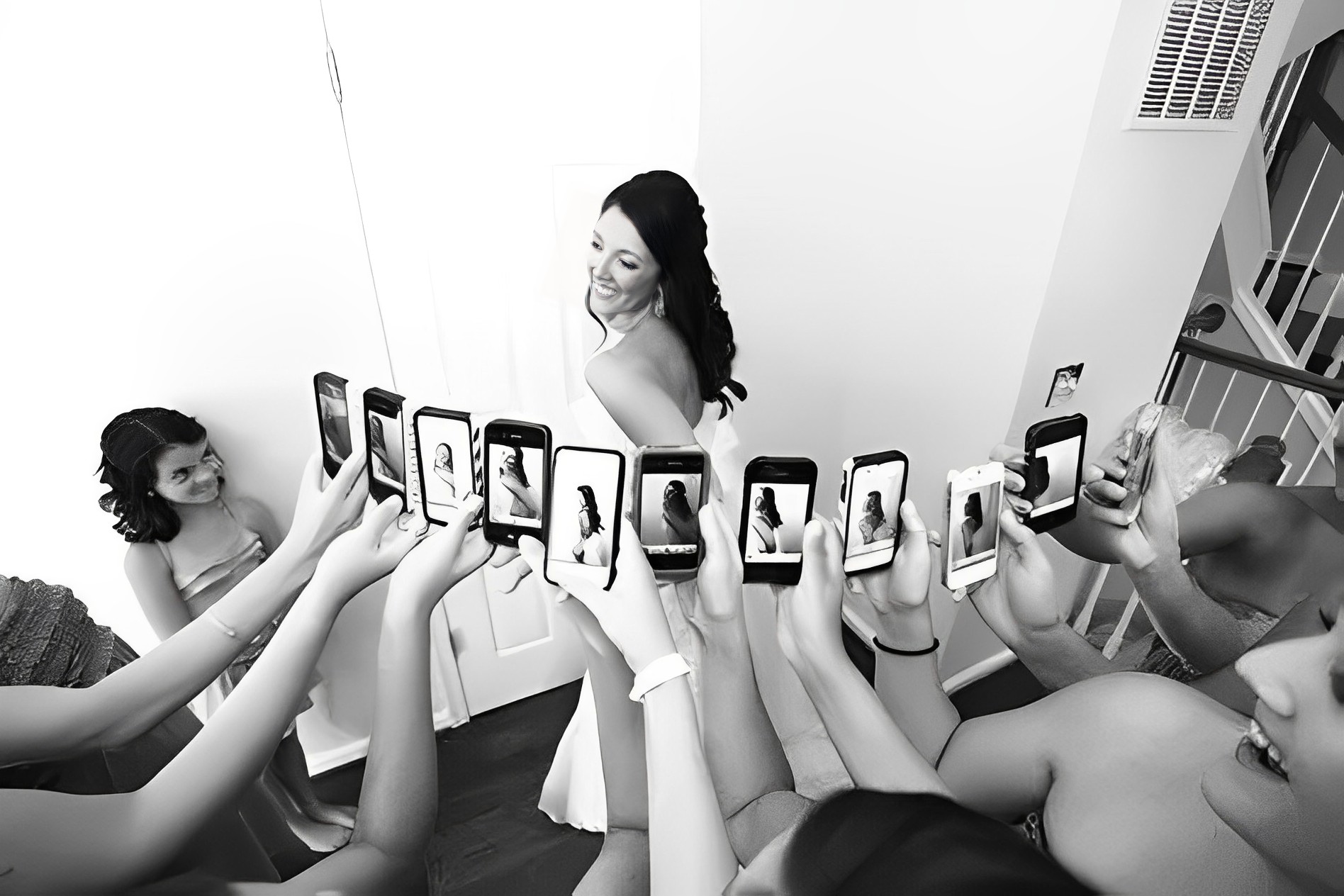 What a unique angle to capture a toast between all the ladies.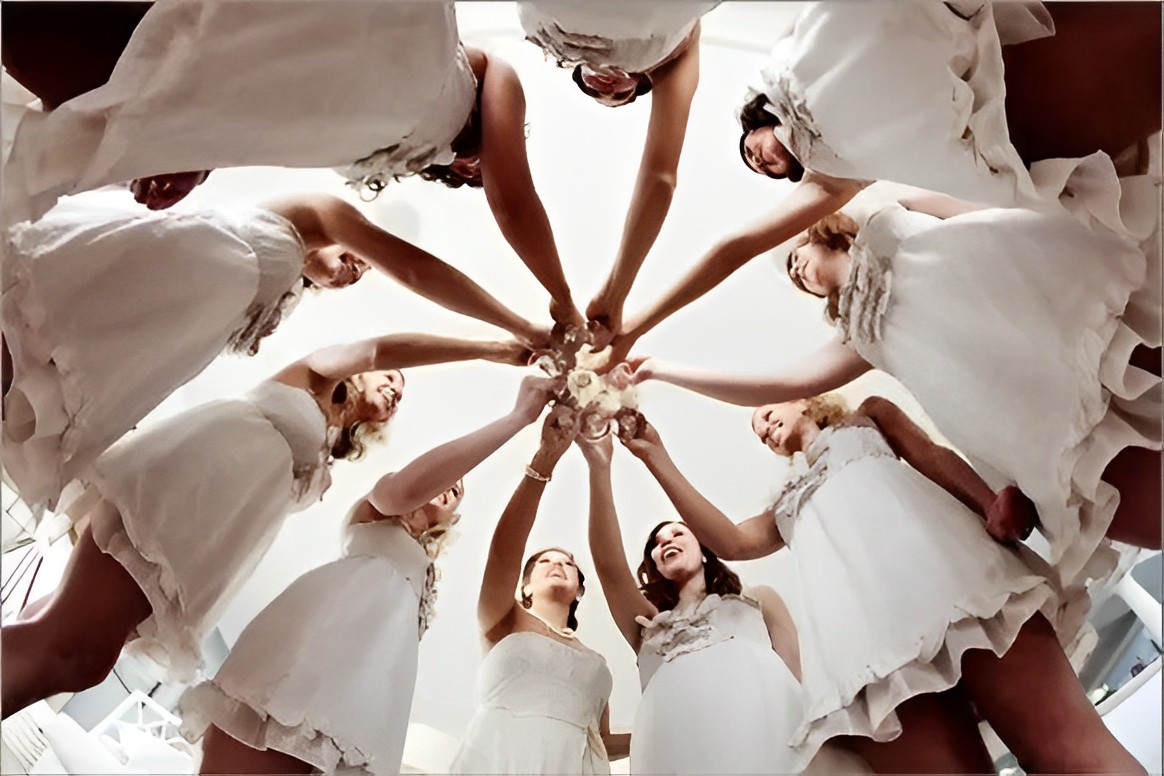 It is always great to have a photo where your bridesmaids are admiring your ring!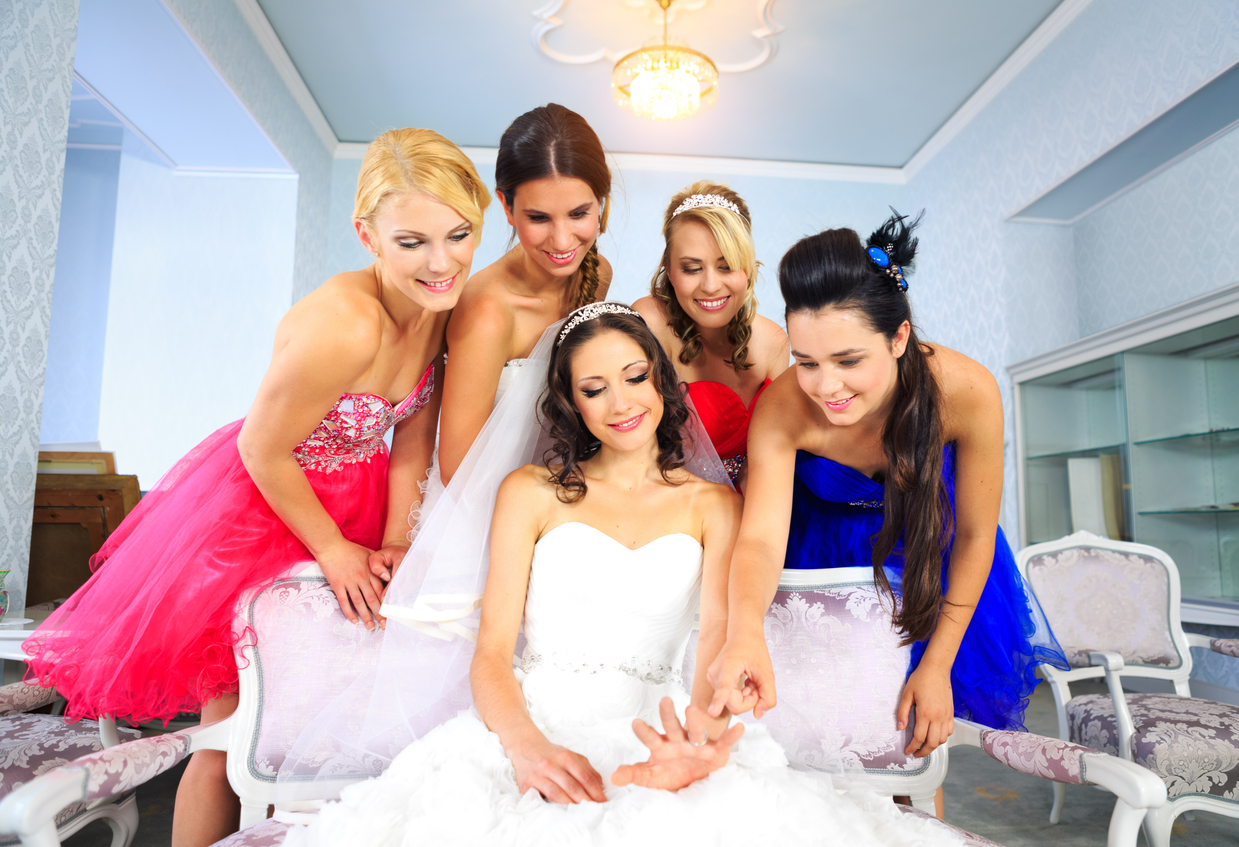 Here is a fun idea for the bride and the bridesmaids before they begin getting ready!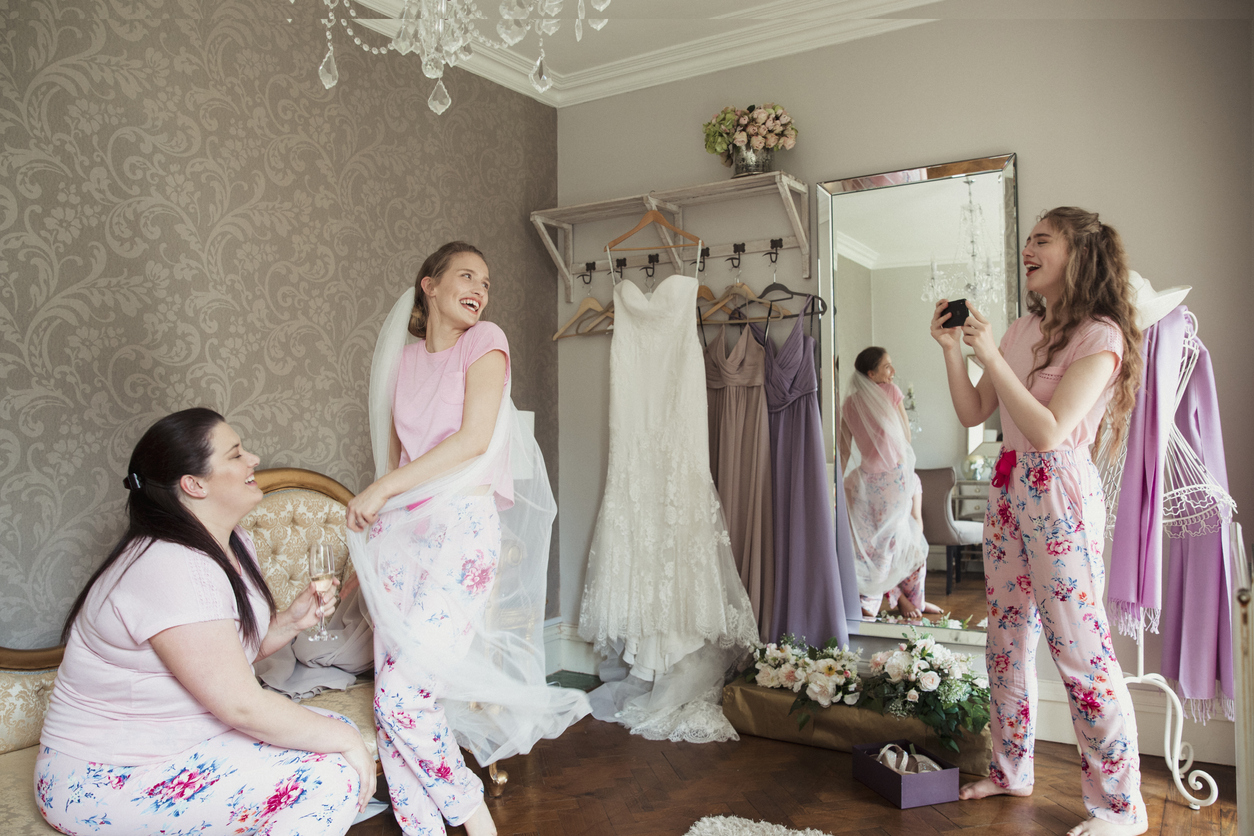 Did you love these photos and need more bridesmaid ideas? You should check out these: