This week we are showcasing this amazing firefighter engagement session. These beautiful photos were taken by Julie Rando from Julie Anna's Joy Photography. Here is what Julie had to say about the Maryland couple, Addy and Jonathan:
"Jonathan is a pre-med student, Firefighter/EMT, and Black Belt in Tae Kwon Do. Addy is an education major, a receptionist at a martial arts studio, and a nanny. The couple met at the martial arts studio where Addy works at. They both have a huge heart for service, family, faith, and community.
This was my first session in a fire station and it was incredibly memorable. Luckily Jonathan did not have to answer any calls! I loved being able to capture these two in their element. They were so happy, comfortable, and incredibly in love. I was on a firemen's ladder a few times, which was exciting for me as a photographer! I caught them having no clue that I was hiding behind a firetruck and shooting through a ladder which made for some wonderful pictures.
Just like Addy's popping red shoes, their love is bright and on fire for one another. Addy and Jonathan are, truly, what I consider to be a young "power couple" in our community."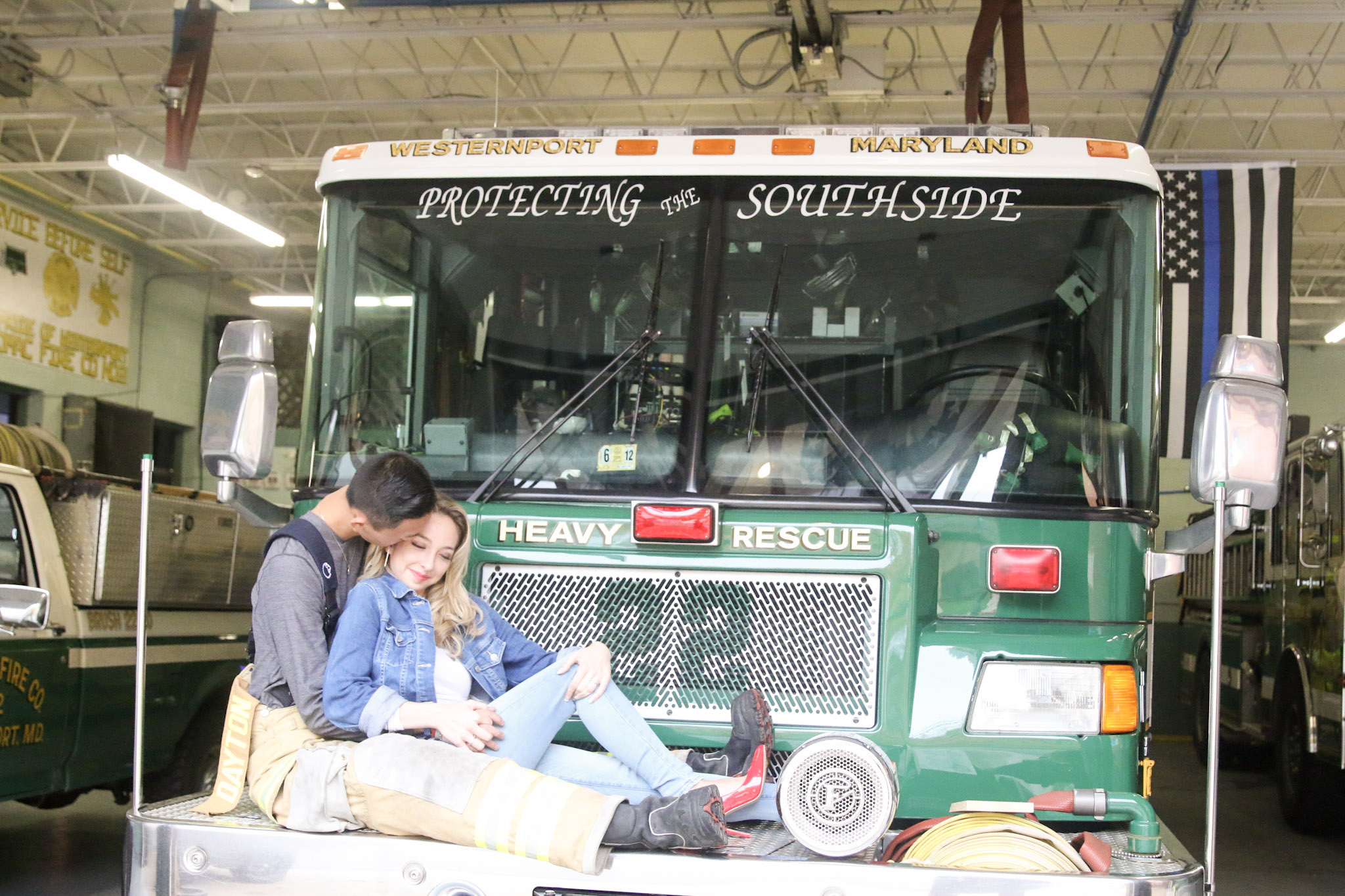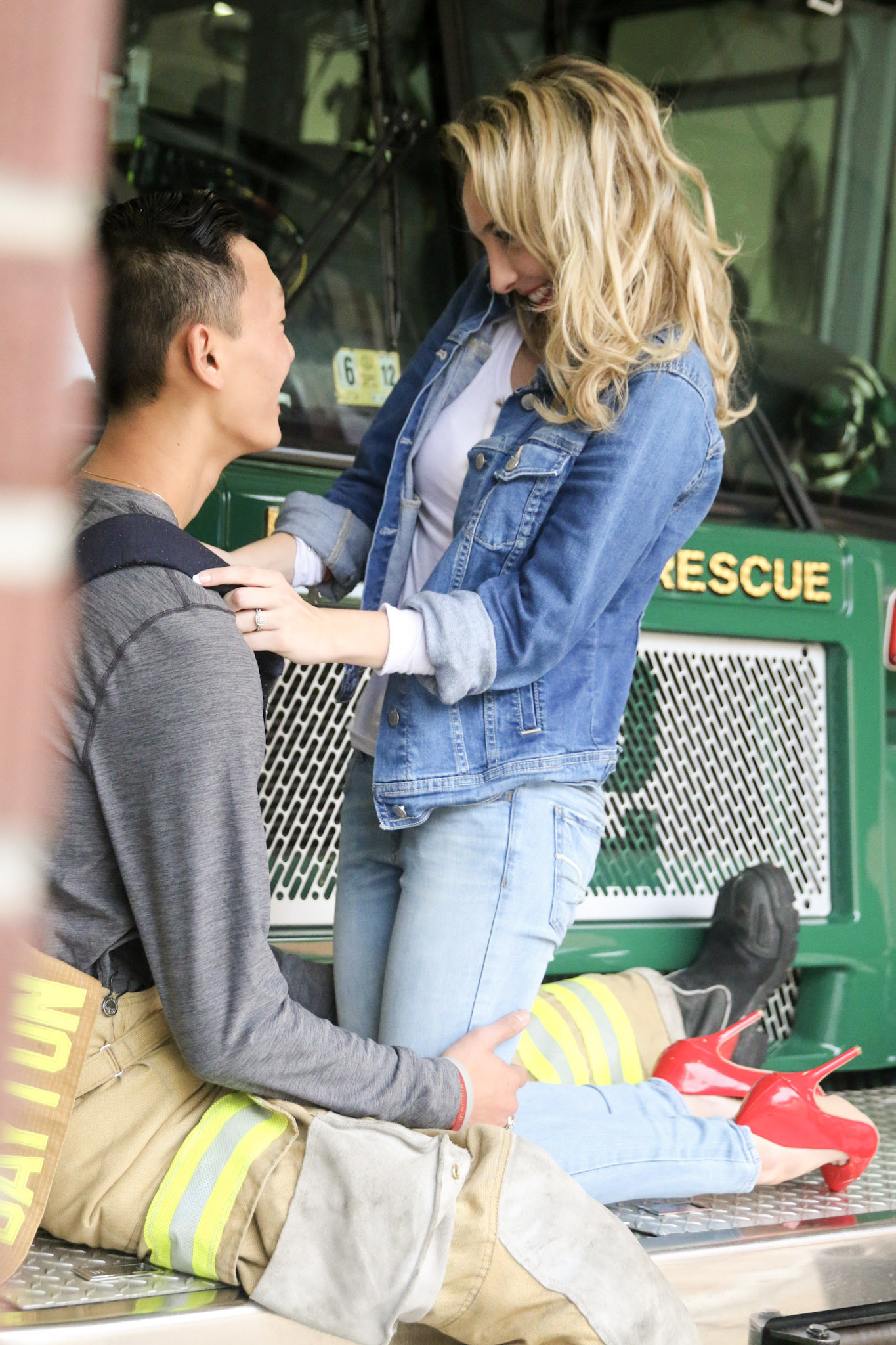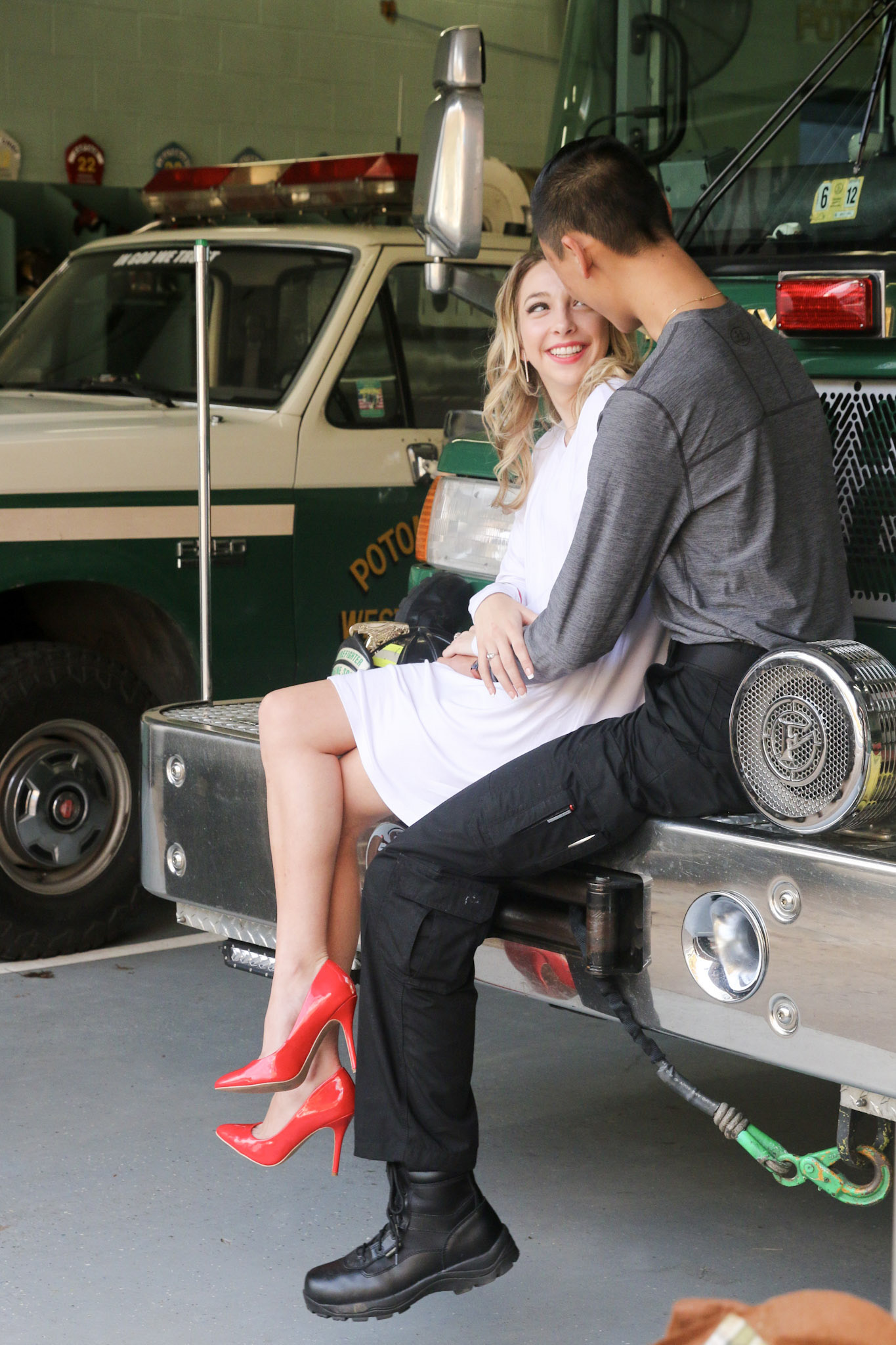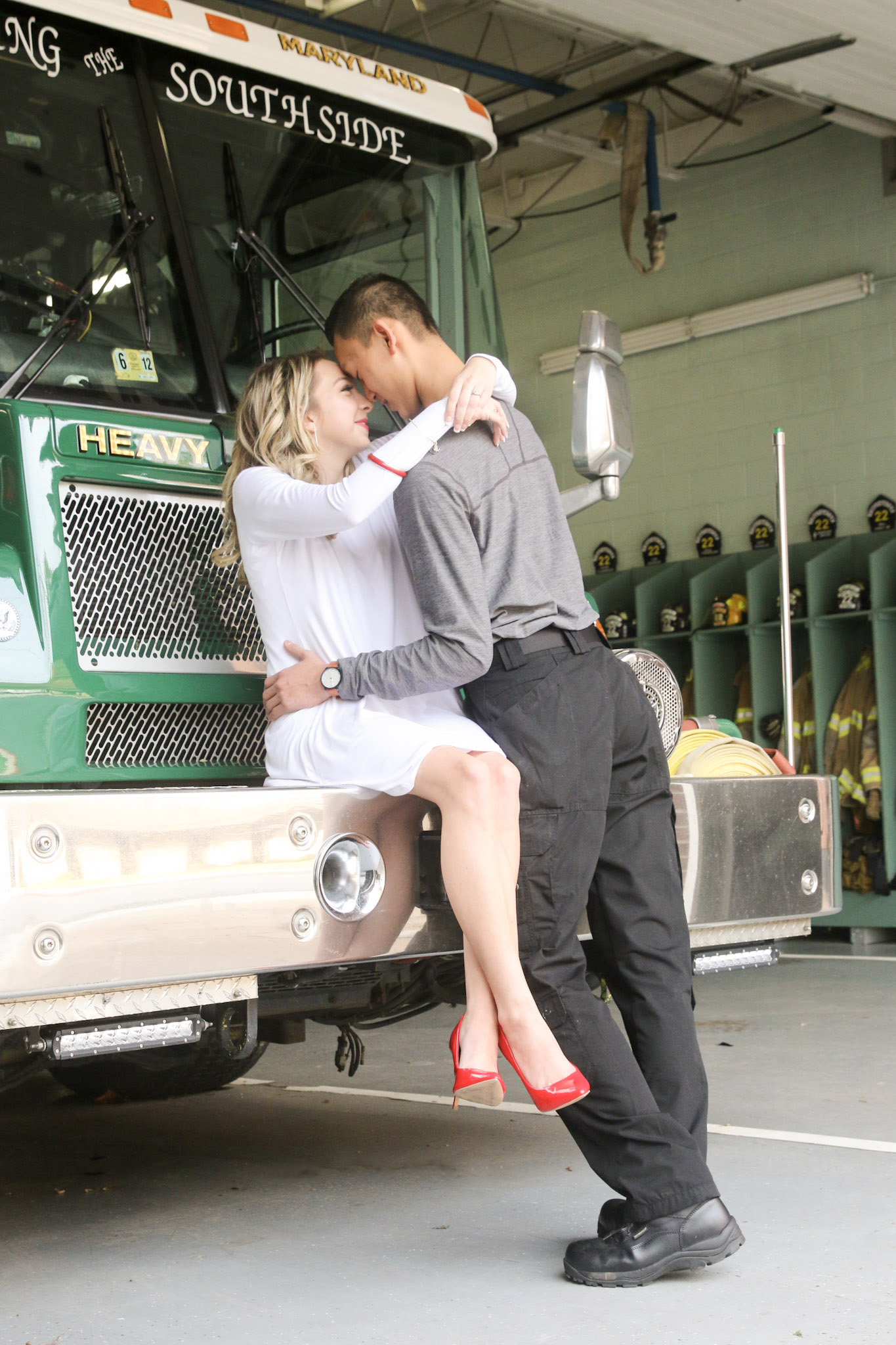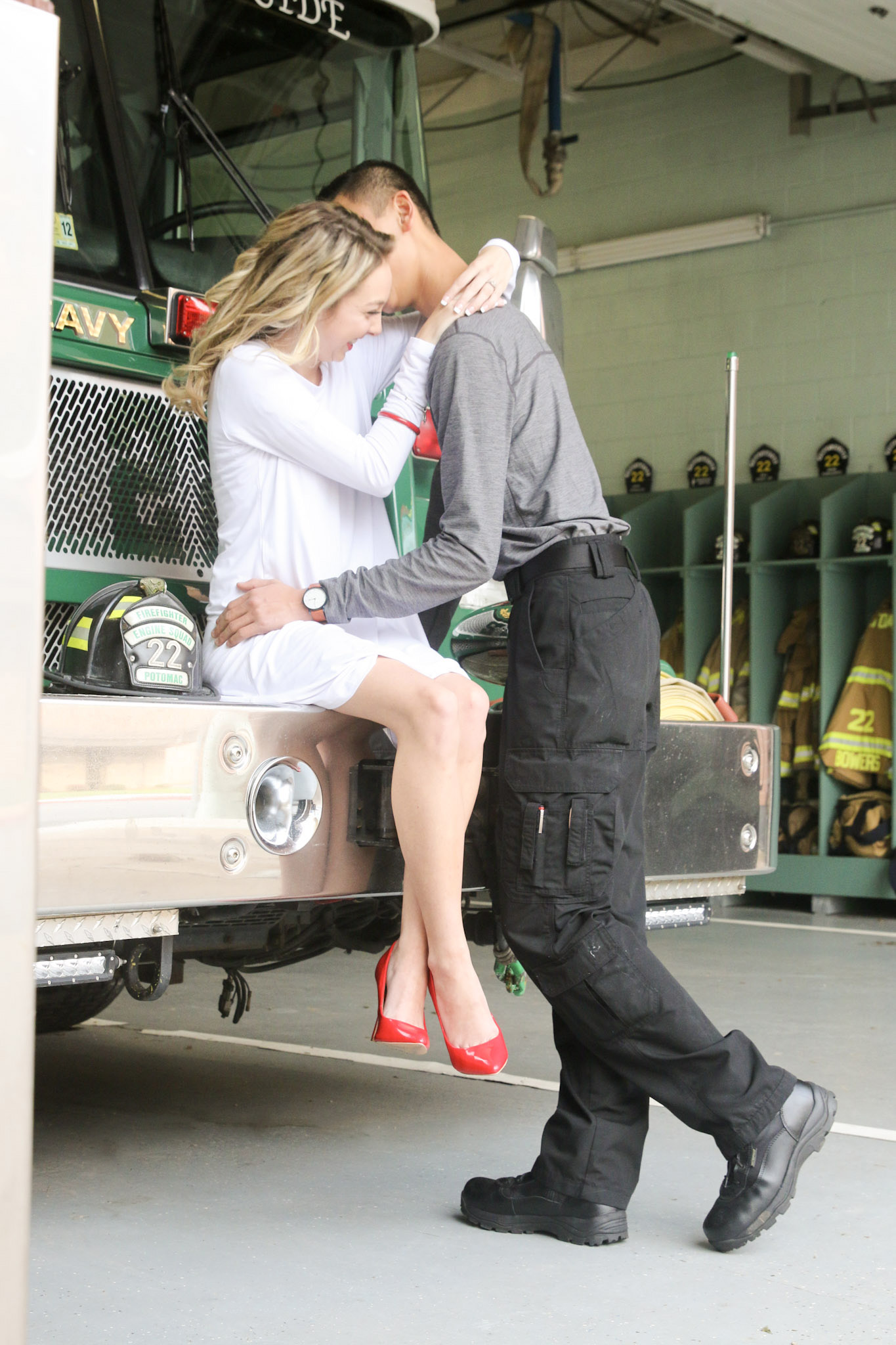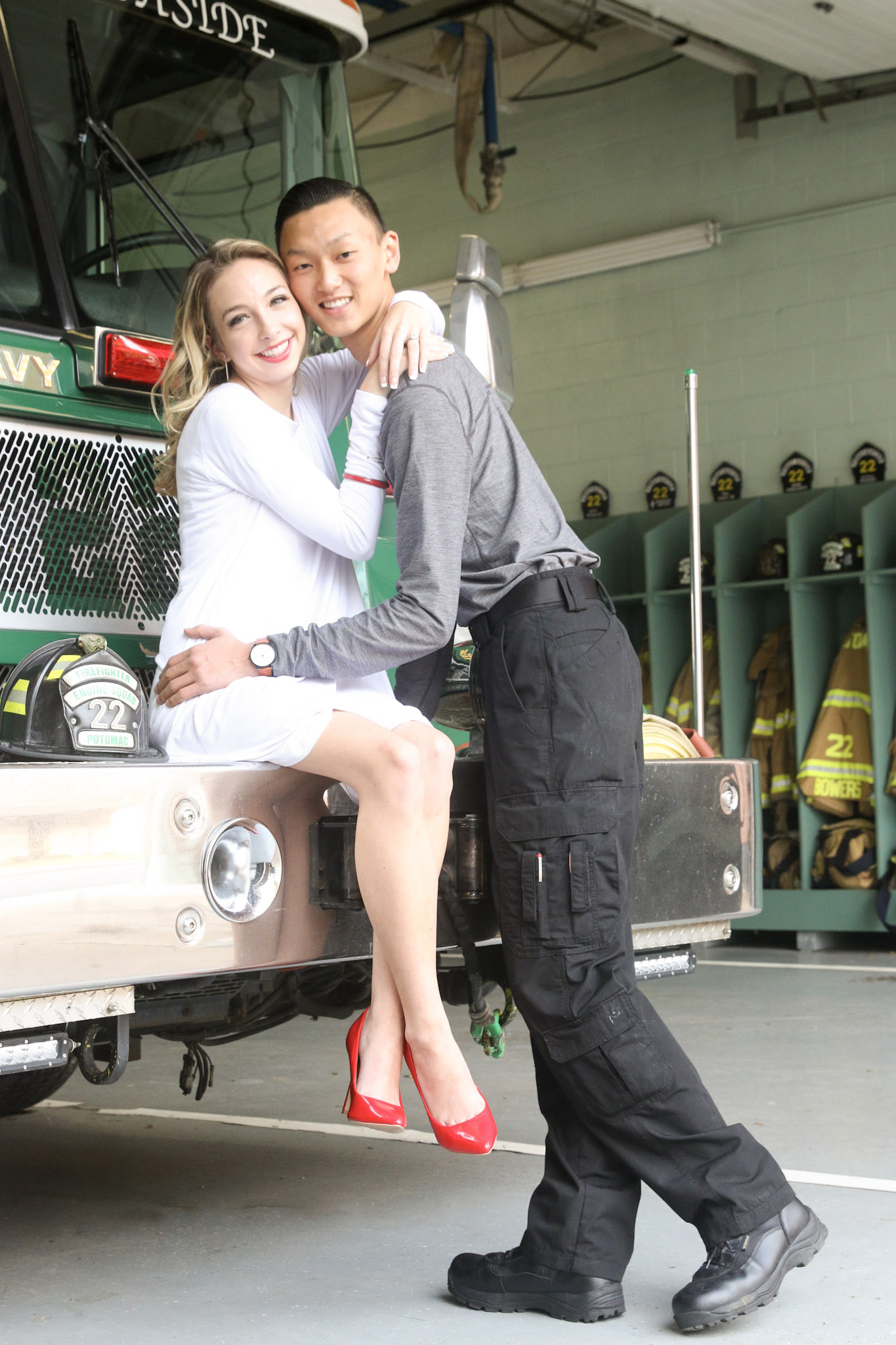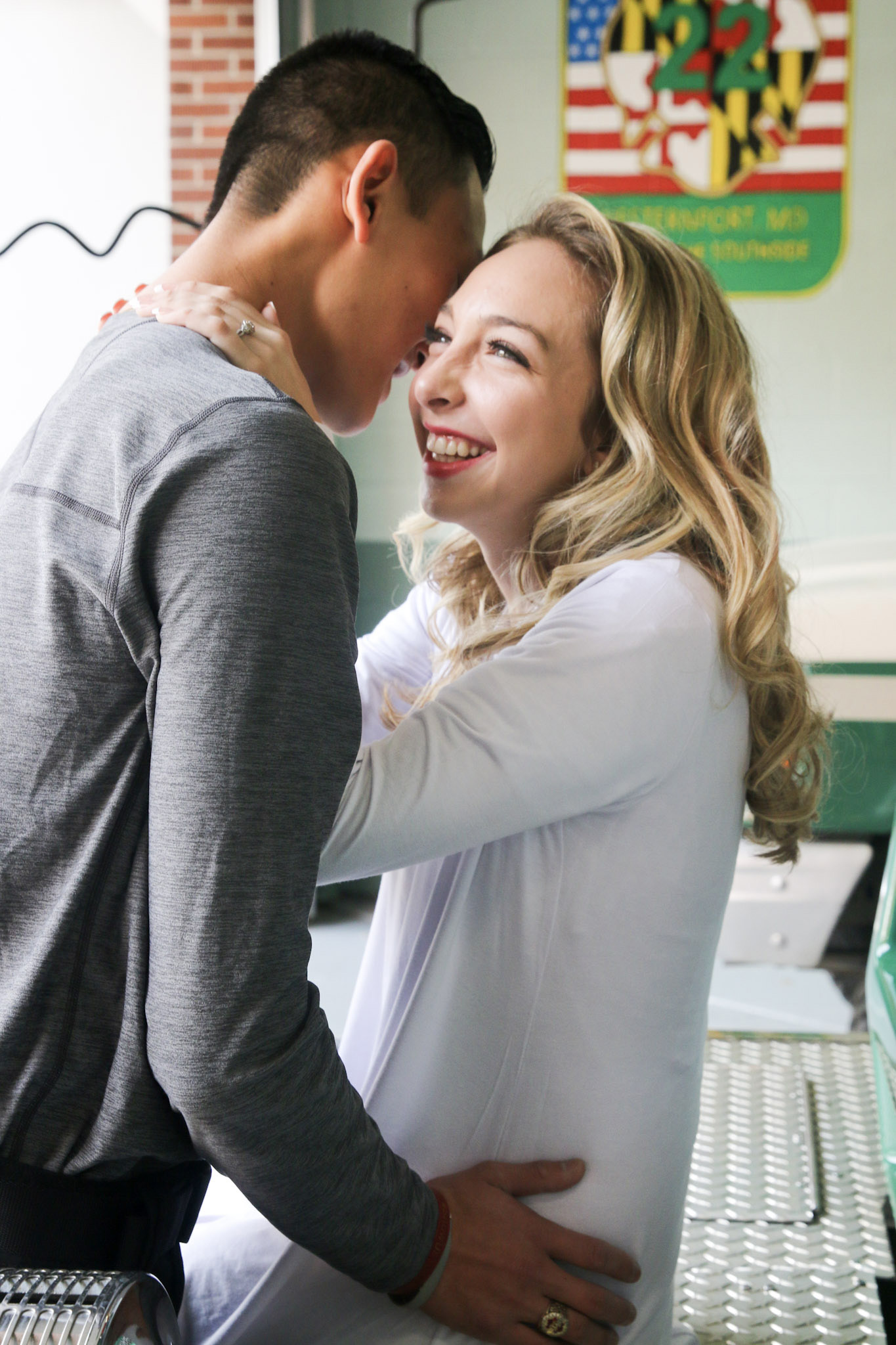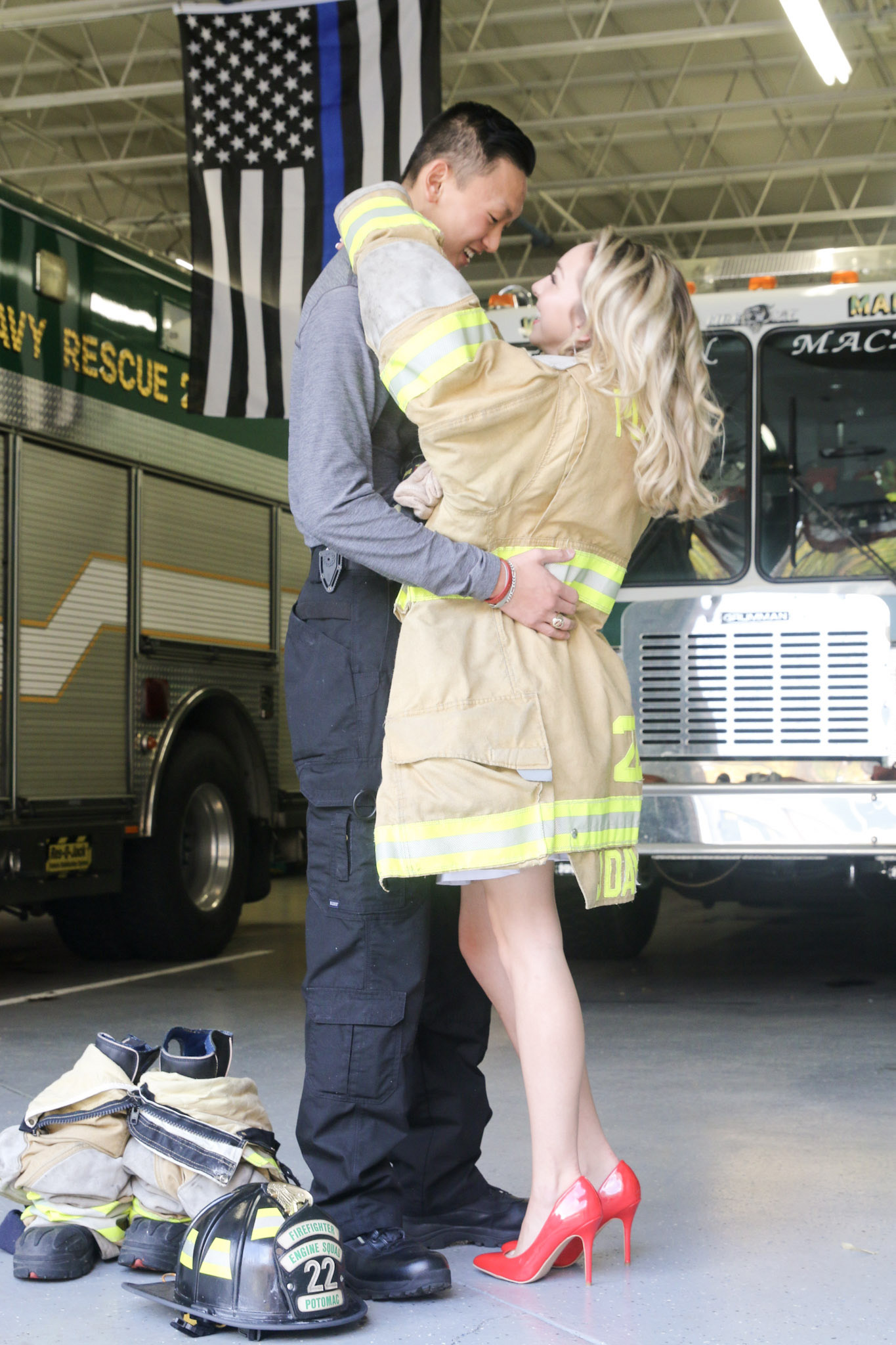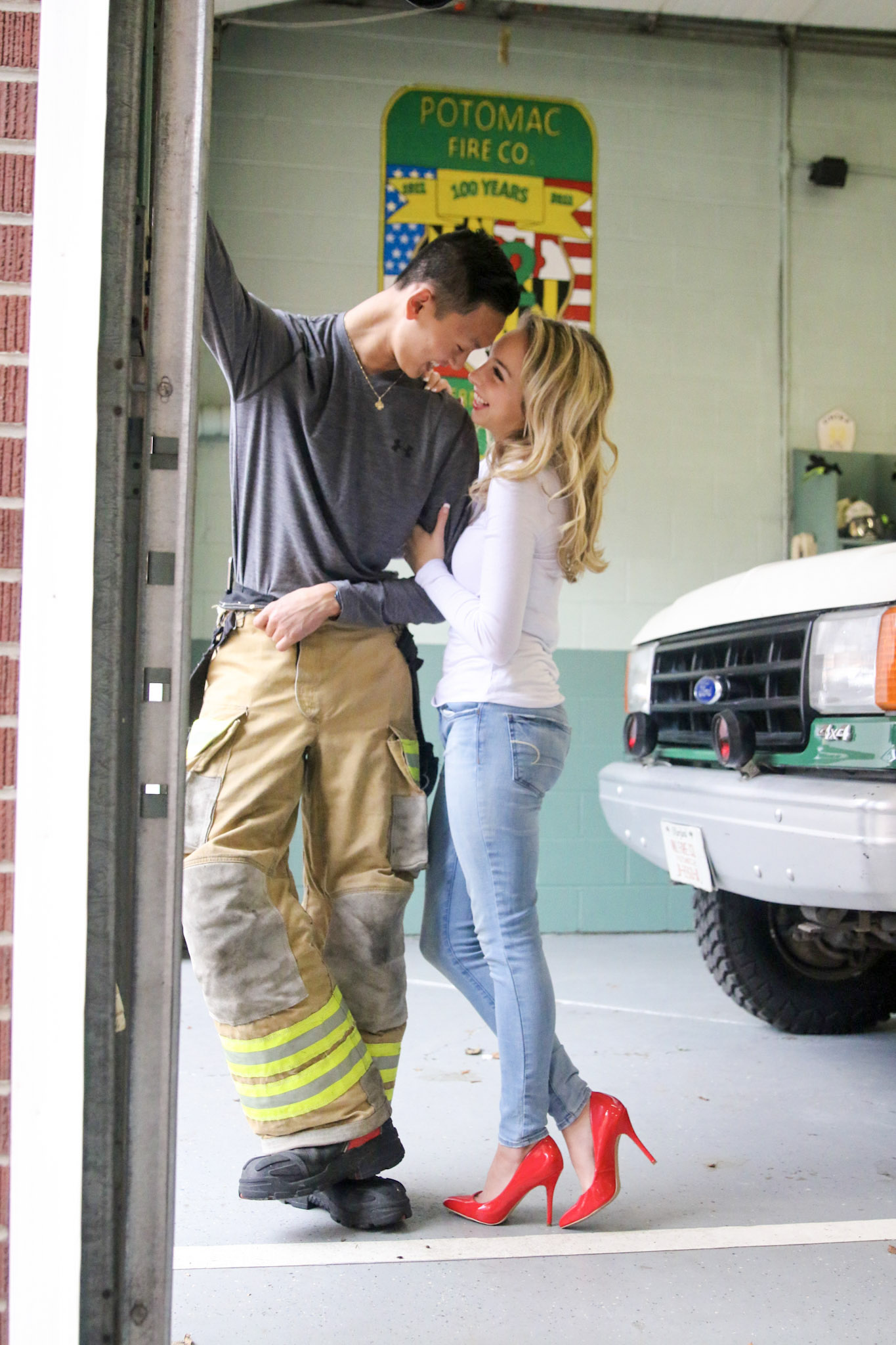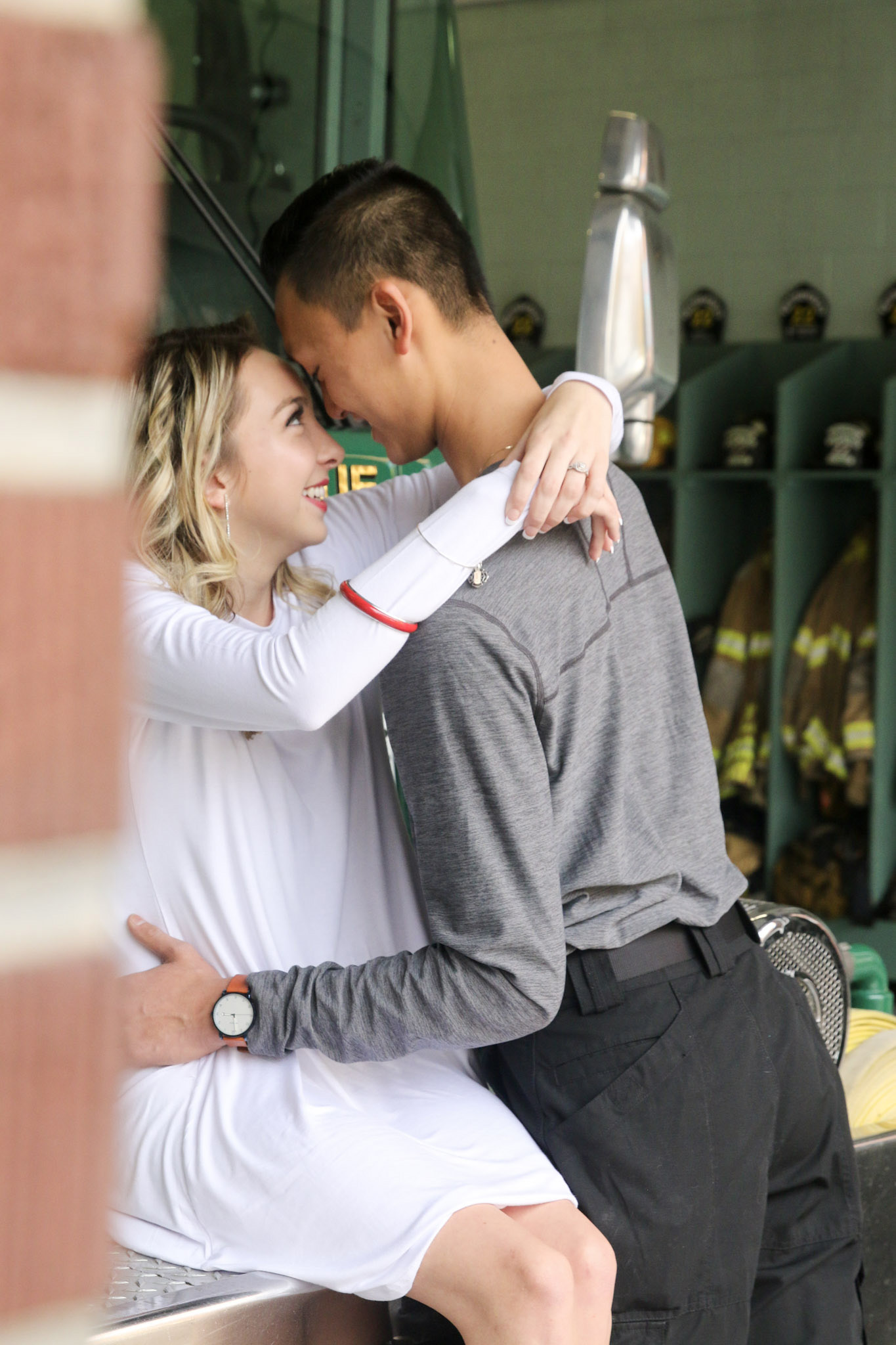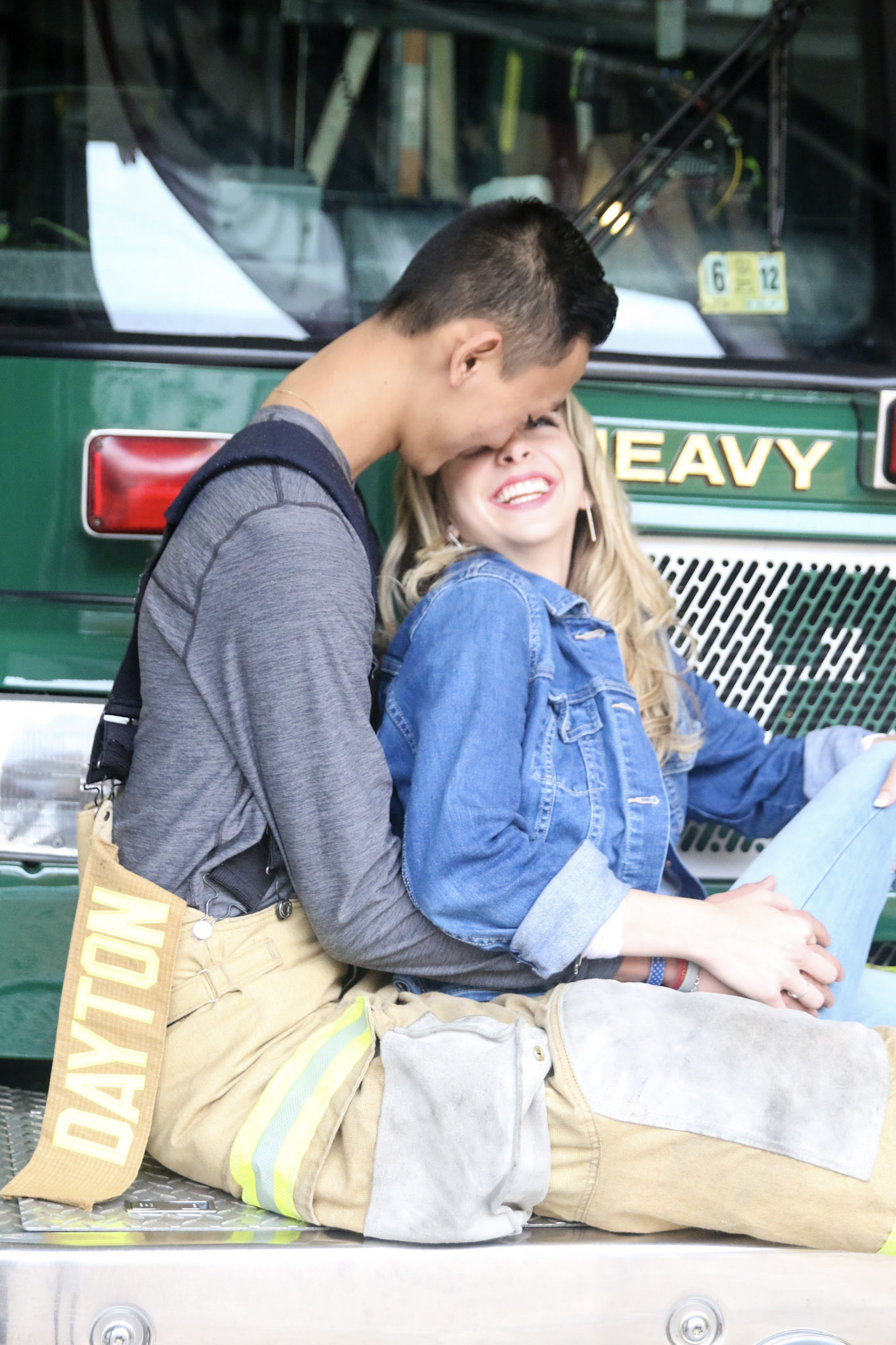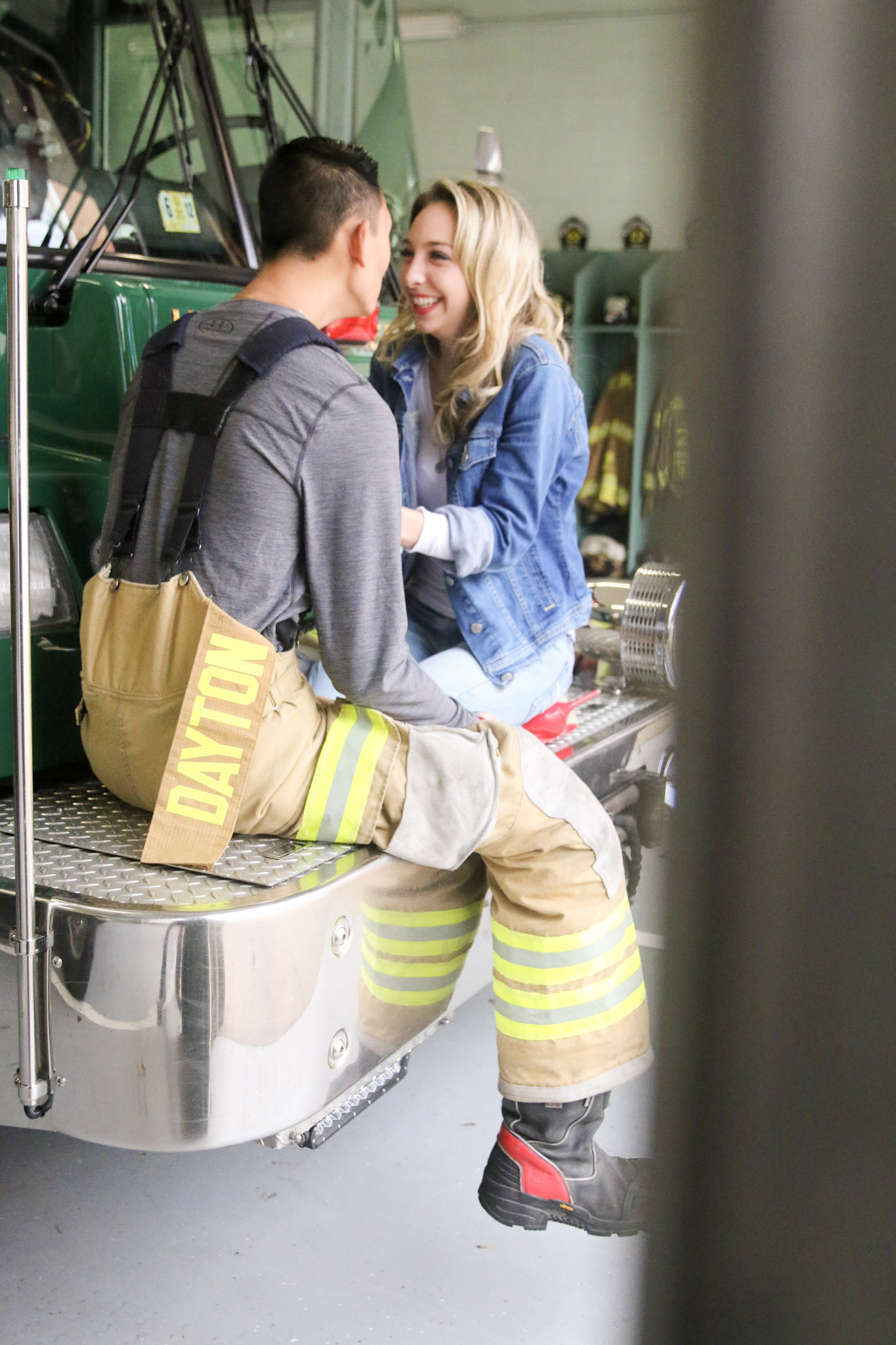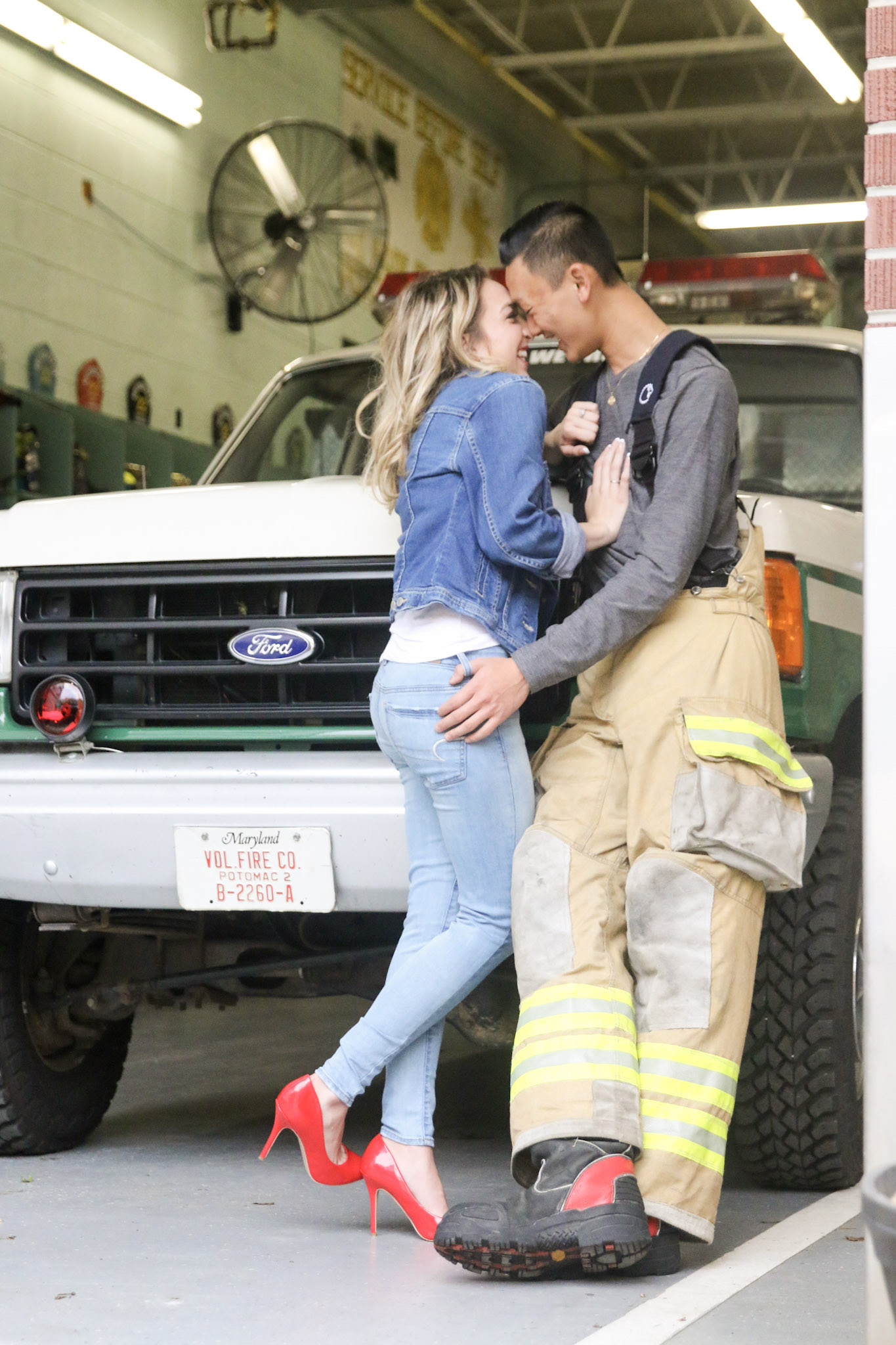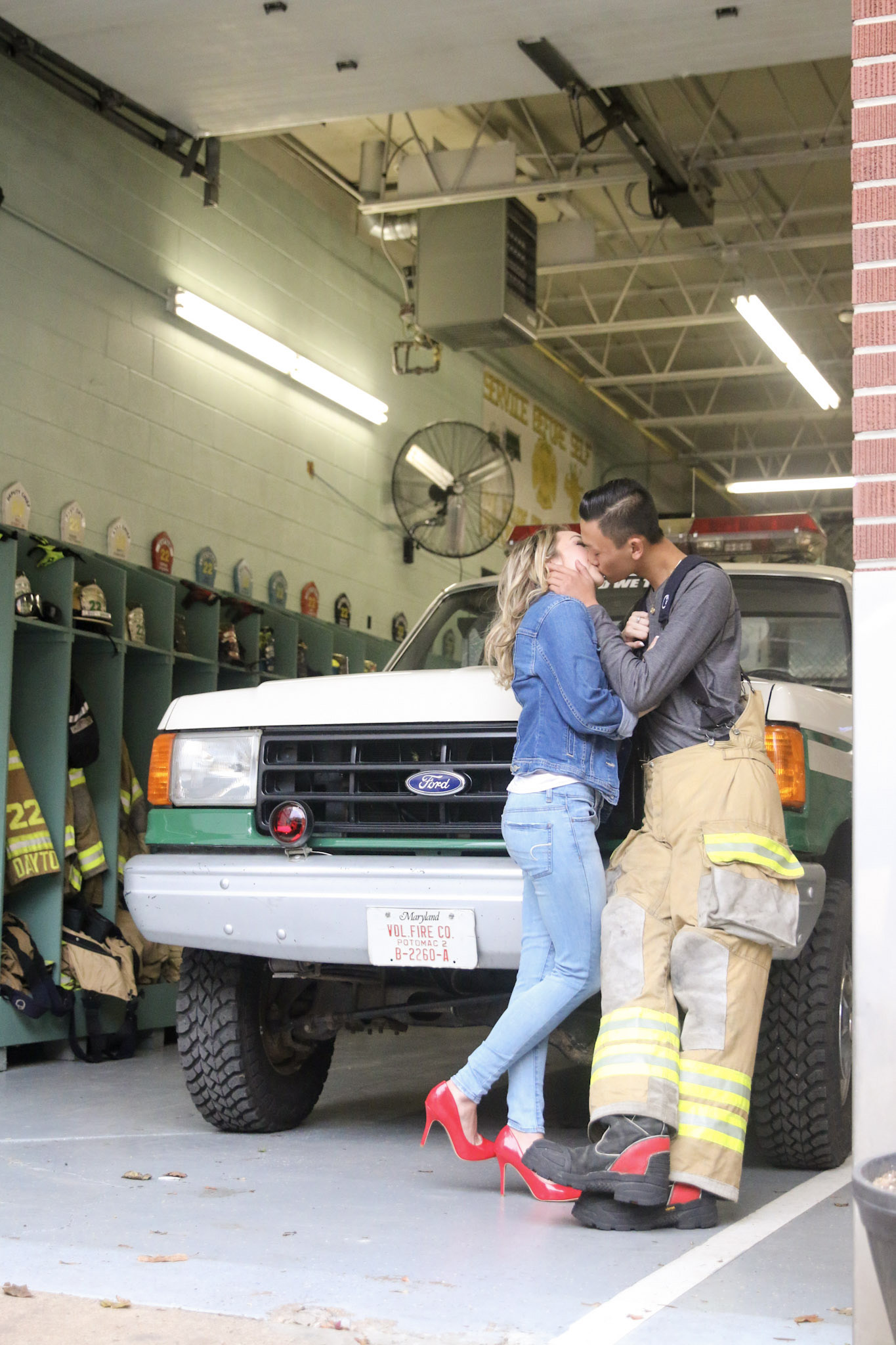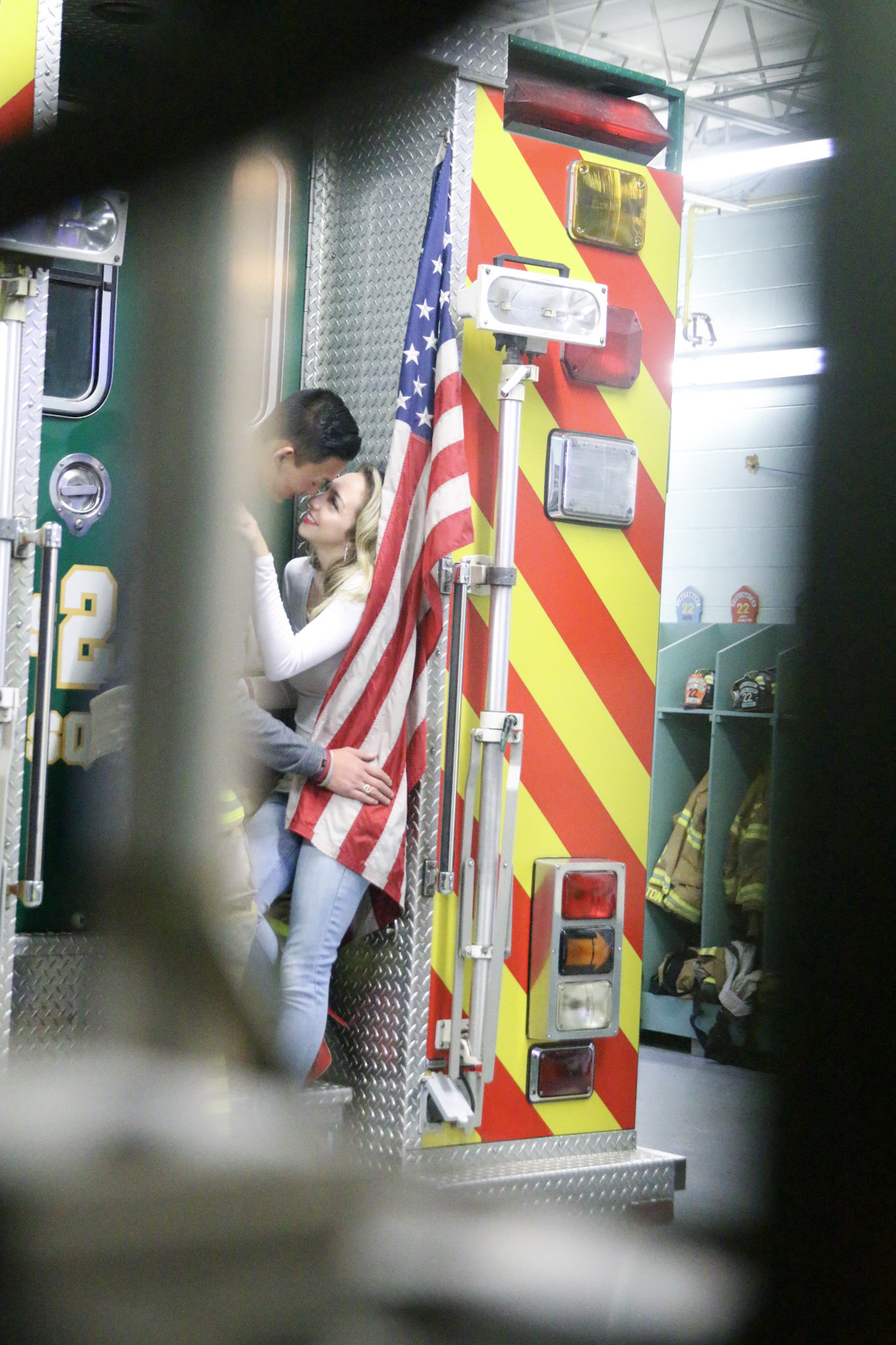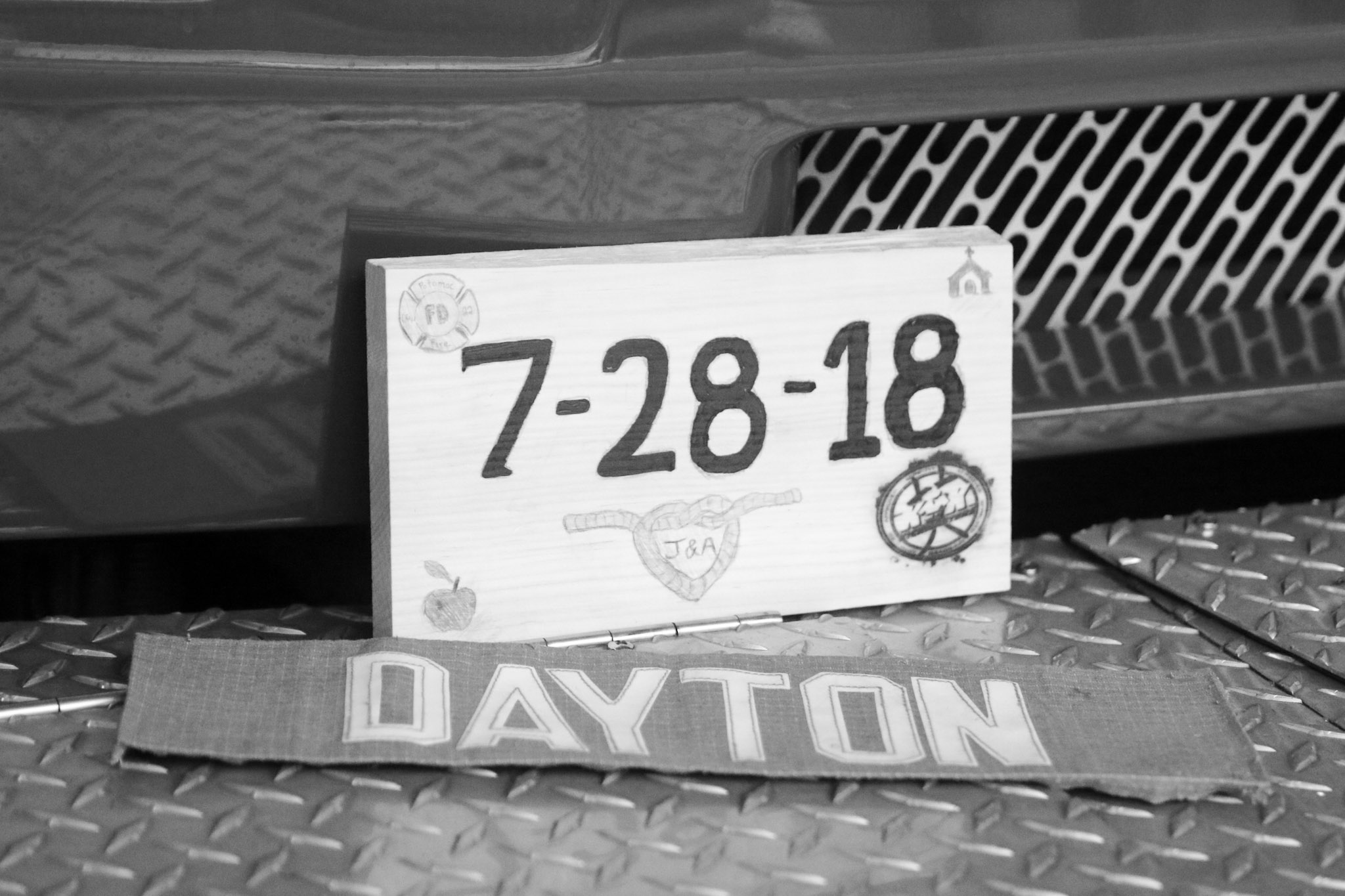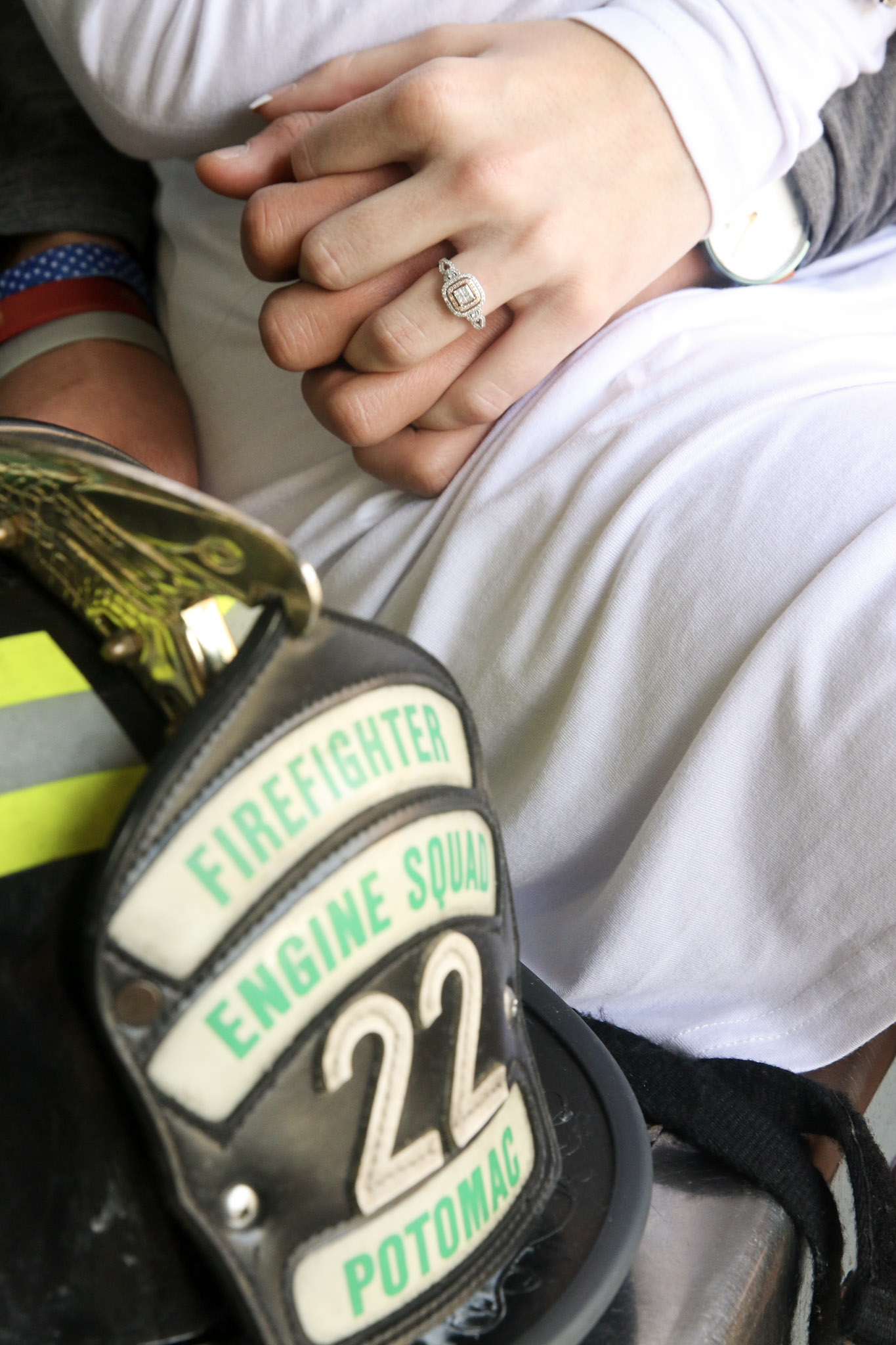 Thank you so much, Julie, for these fantastic photos! We absolutely loved seeing the genuine joy and love between Addy and Jonathan. This is such a cute idea for engagement photos for those that work in emergency services! To see more of Julie's work, you can visit her website at julieannasjoy.com. If you enjoyed this post, you will surely love this firefighter-themed wedding!