There are so many wonderful colors you can choose for your wedding day and no matter what you choose, they will be beautiful! Whether you are going to use bright, bold colors, or would prefer to have a simple black-and-white wedding, the possibilities for colors – and color pairings – are endless! Today, we wanted to share some gold wedding inspiration that we have found and we hope it will help you if you are planning your own gold-colored wedding!
These gold sparkly bridesmaid dresses are simply stunning!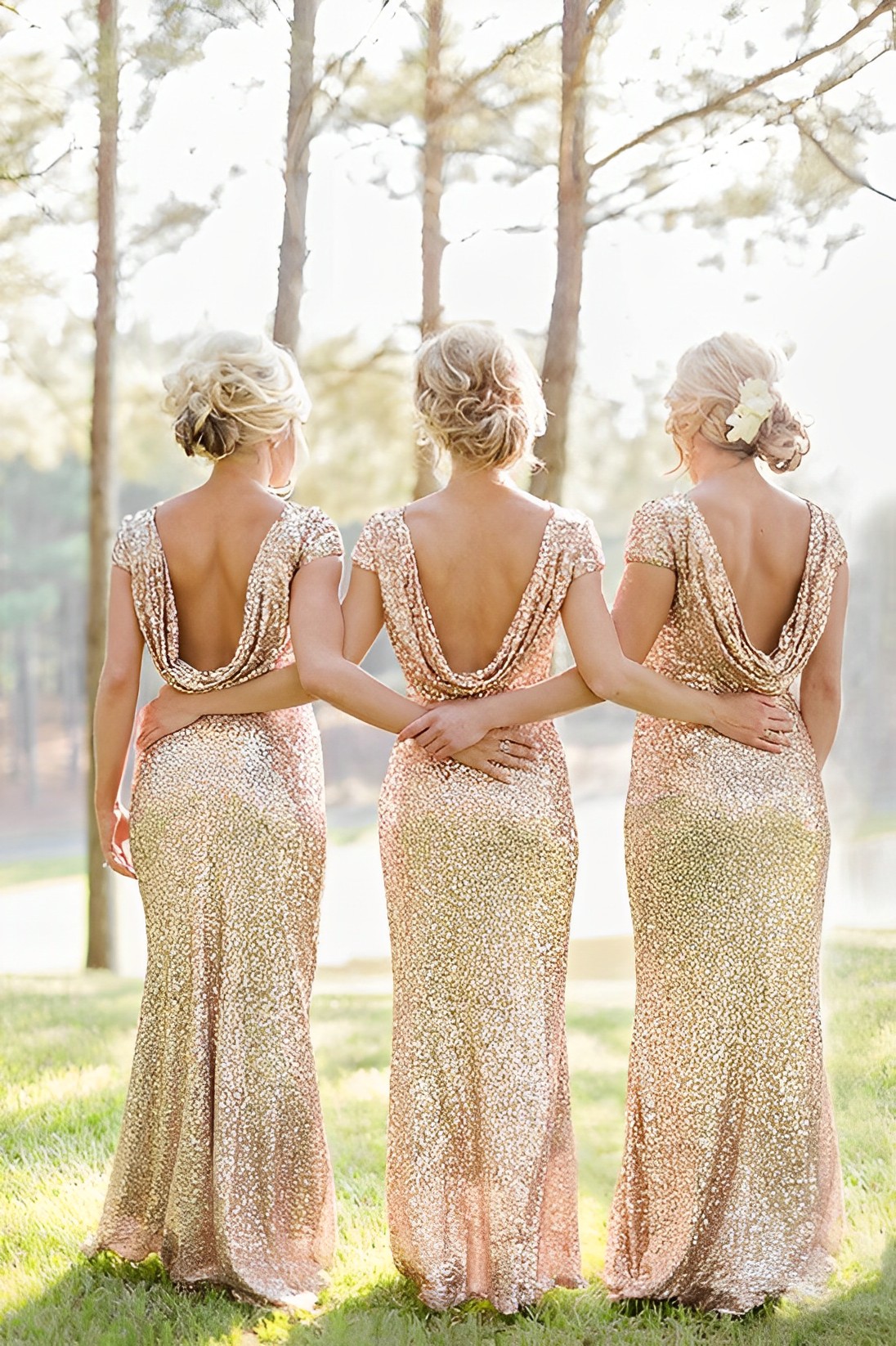 Or, here is a shorter version of a gold bridesmaid dress that we just love!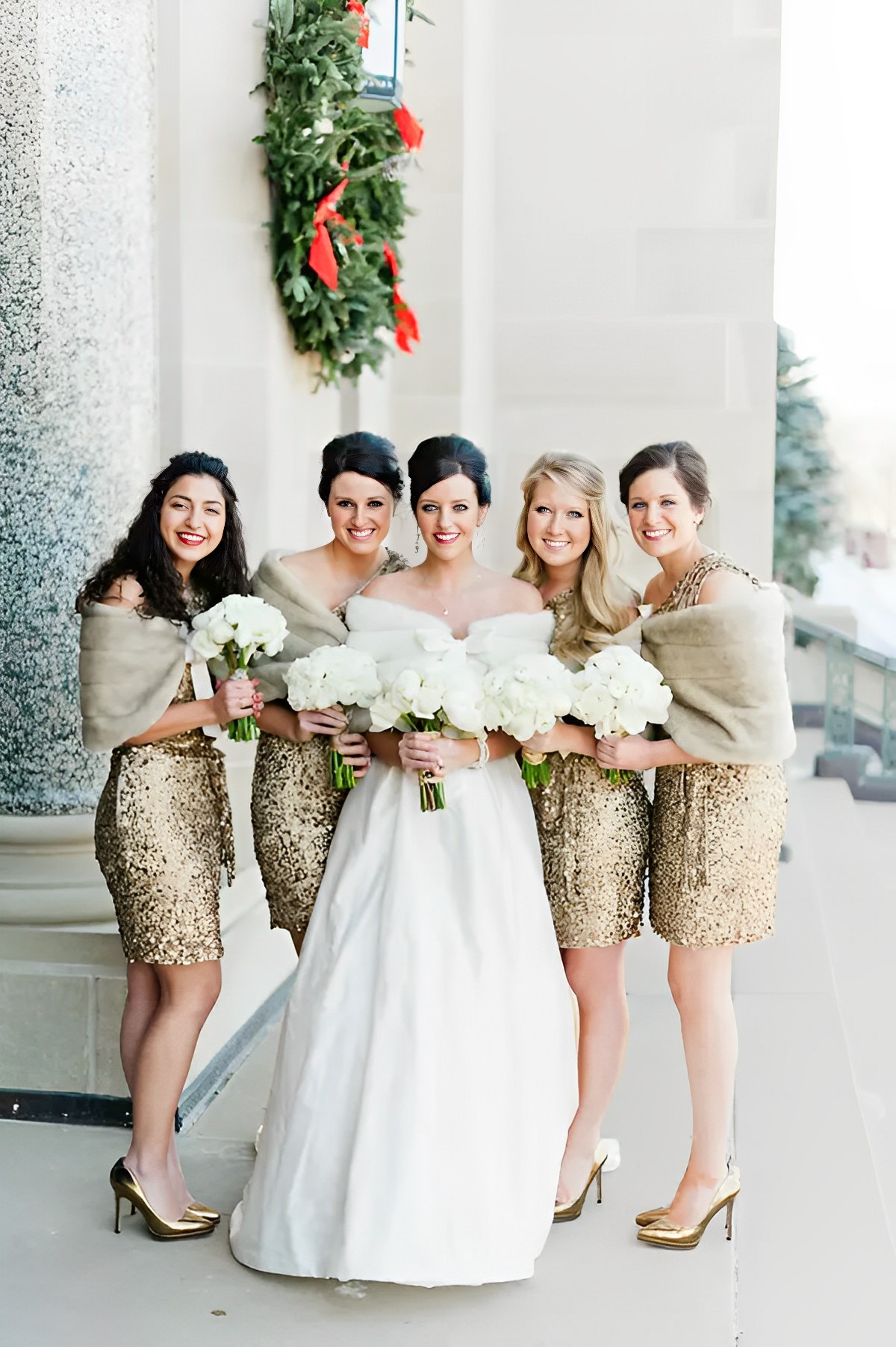 These gold chairs go beautifully with the gorgeous gold chandelier to give such a romantic feel to the room!
We just love the sparkly gold tablecloths!
You could add a little gold glitter to the inside of your glass vases to give them that extra special pop of color you are looking for!
This bride decided to spray paint her roses gold to match the theme of the wedding… they are gorgeous, don't you think?
This beautiful gold cake would be perfect… and delicious!
Don't forget the little details, like table settings and place cards!
And then, of course, there are some great sweet treats you can use to incorporate more gold into the wedding day, just like these yummy Rolo's with gold wrappers!
And last but not least, do not forget about the wedding favors!
We hope these great gold wedding ideas gave you some inspiration for your own wedding day! If you are currently planning your own special day, be sure to download our free wedding planning checklist, to help keep you on track.