As the end of October approaches, it is the perfect time to throw a Halloween wedding! We love how spooky, yet enchanting, these themed weddings can be. This holiday allows you to create a wedding as frightful or as simple as you want it to be. We have some ideas for you that are downright spooktacular!
Ceremony Ideas
There are so many cool ways you can turn the ceremony into a Halloween theme. Nothing says Halloween like pumpkins, fake cobwebs, and black and orange colors. If you want to keep the white dress ideas have your bridesmaids wear black, or find a beautiful wedding dress that has black and white. The ideas are endless in creating an eery setting that your guests will love!
Reception Ideas
To keep up with the ceremony theme, there are so many Halloween ideas for the reception. We love these photos with black table linens. It's a great way to keep the tables looking clean and spooky! The centerpieces are also easy to make yourself or find in a party store! Decorate the venue with orange flowers, pumpkins, skulls, and anything creepy. This is definitely a wedding that will keep your guests talking for Halloweens to come!
Cake Ideas
Your wedding cake can be as traditional or themed as you want it to be! This is a super fun way to get creative. While these examples are on the simple side, your baker will definitely have fun planning out the perfect cake with you!
Wedding Favors
A thoughtful wedding favor always goes a long way with guests. We love the first photo and giving your guests a special treat for the adults. The following photos are also great DIY ideas that aren't expensive to make. If you have children attending the wedding, they will be super excited for a bottle filled with goodies!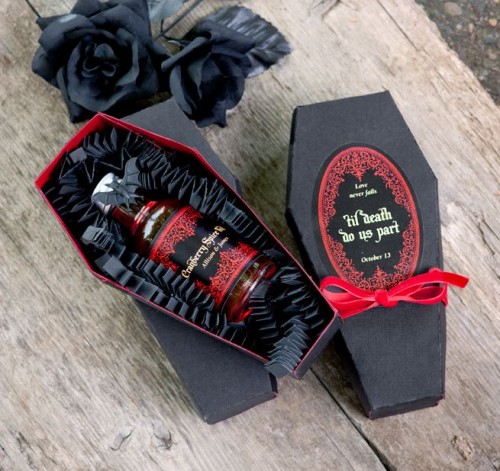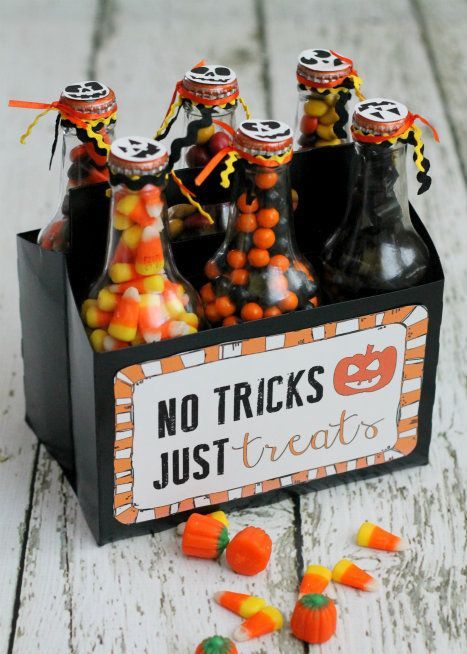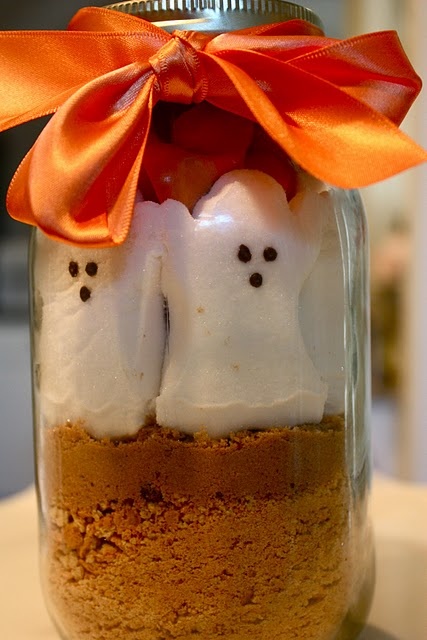 These ideas are just a couple of many ideas out there. Halloween is a wonderful time to get creative and there's no better place to show off your creativity than at your wedding! If you have a Halloween-themed wedding, we would love to see it! Also, be sure to check out this Halloween-themed wedding in Pennsylvania for more ideas!