Can you believe we are already just hours away from the start of the New Year? 2015 is sure to be an amazing one and what better way to start it off right than to get engaged to the love of your life?!? Everyone is already in a wonderful mood because of the holidays, the beautiful twinkling lights, and the reason for the season, so why not add a wonderful marriage proposal to the mix?
If you have been thinking about popping the question, New Year's Eve is such a great time to do it! Here are some tips if you are planning out a special new year or holiday proposal.
Start the New Year Off Right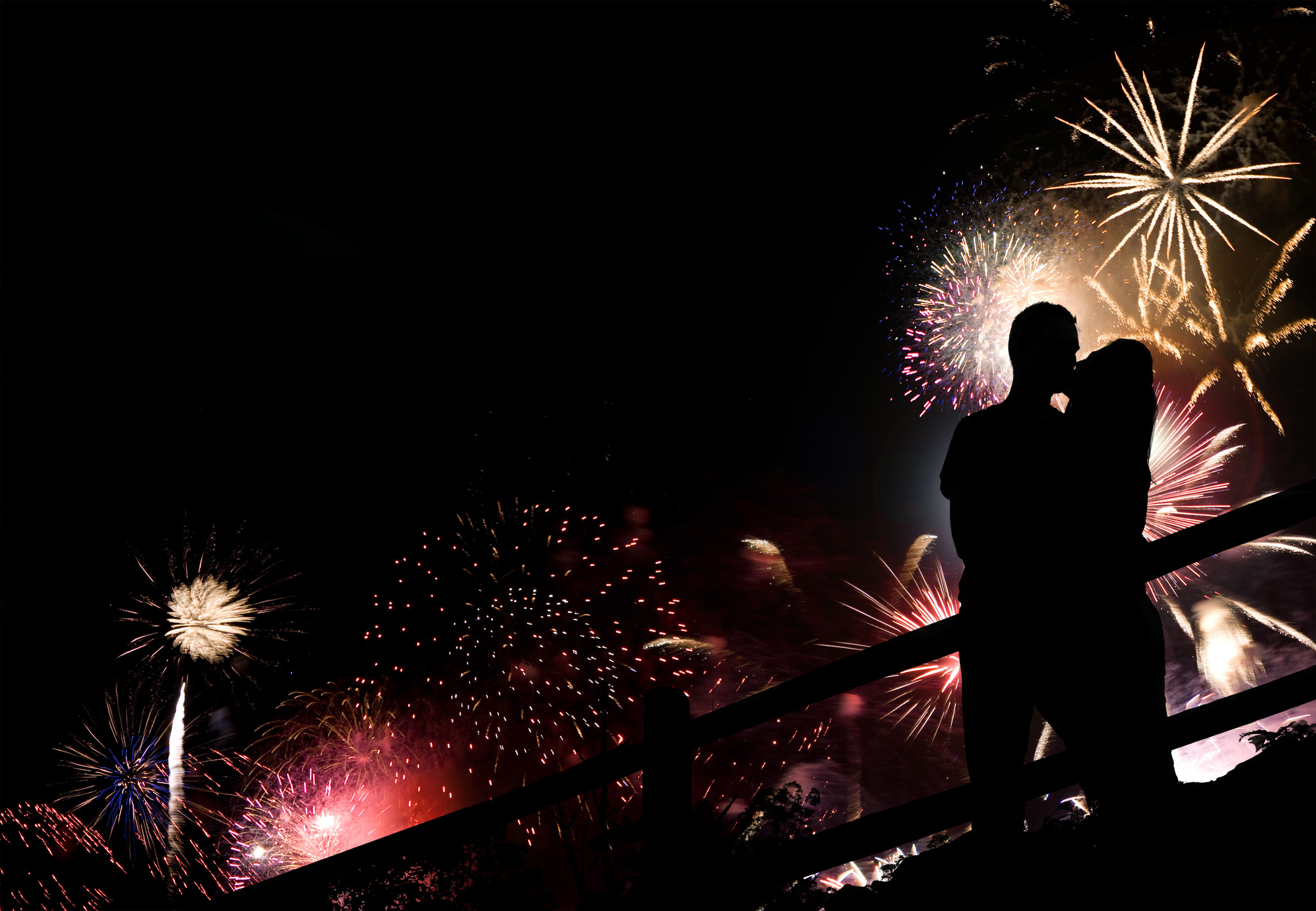 There is just something romantic about watching the New Year's Eve countdown with the one you love. You get to share a kiss in the first moment of the New Year. There is nothing sweeter… except maybe a proposal!
As soon as the ball drops and everyone begins the countdown from 10 to the New Year, kiss her (or him) for each number of the countdown, and then when everyone is celebrating, ask your question. It may be the most special New Year's Eve countdown you have ever experienced!
Show Off Your Memories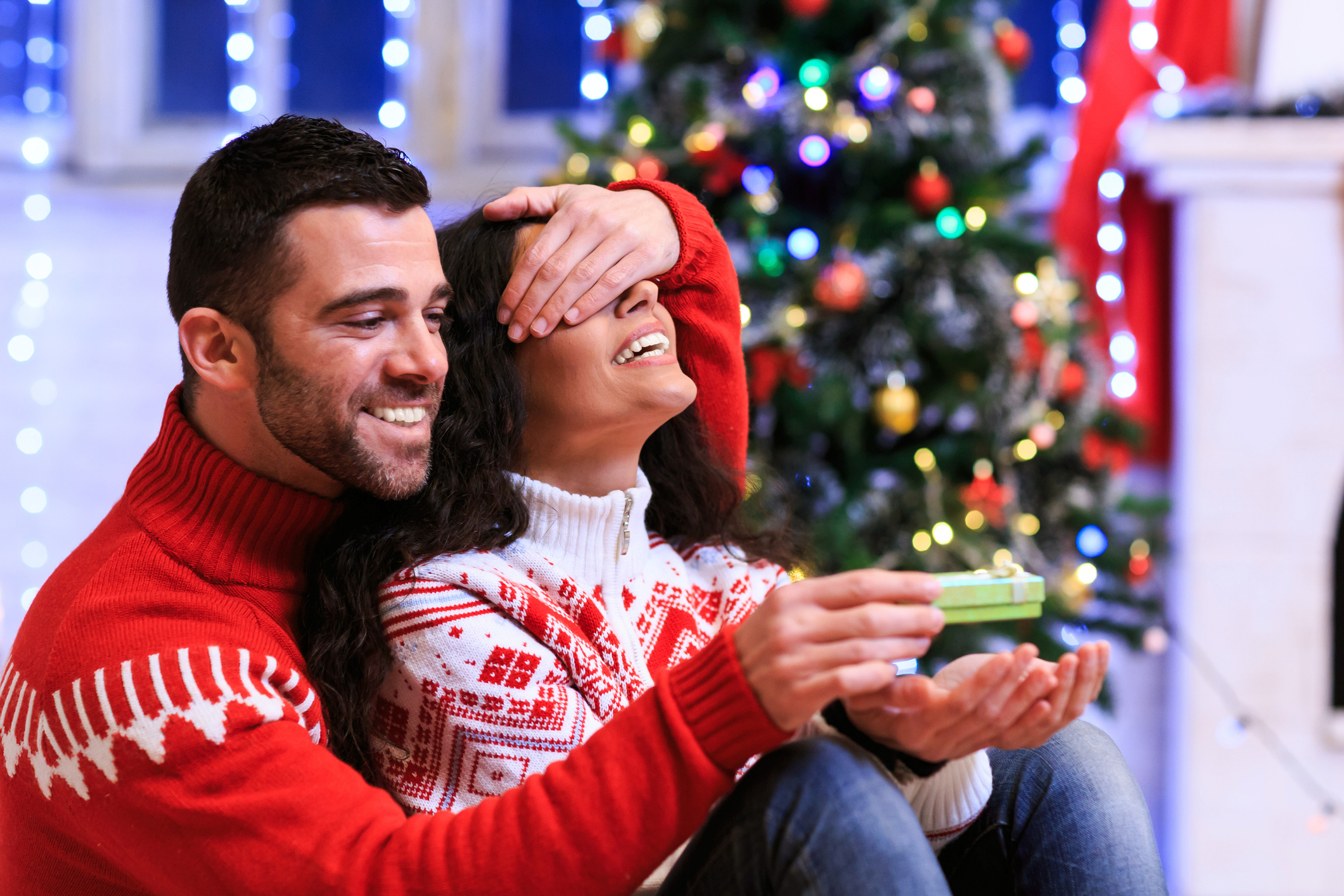 There are so many special moments in your relationship that you want to showcase to her (or him) so why not make it sparkle, just like the twinkling light of the Christmas tree? Perhaps purchase ornaments and decorate a Christmas tree with all your sweet memories, or hang photos of you both around the room decorated in holiday decor.
Maybe even create your own advent calendar… for every day of the month of December, you have another memory to share. On Christmas Eve, the last day of the calendar, you pop the question! There are so many great (and unique) ways you can show off all the special memories you have!
Make It Sparkle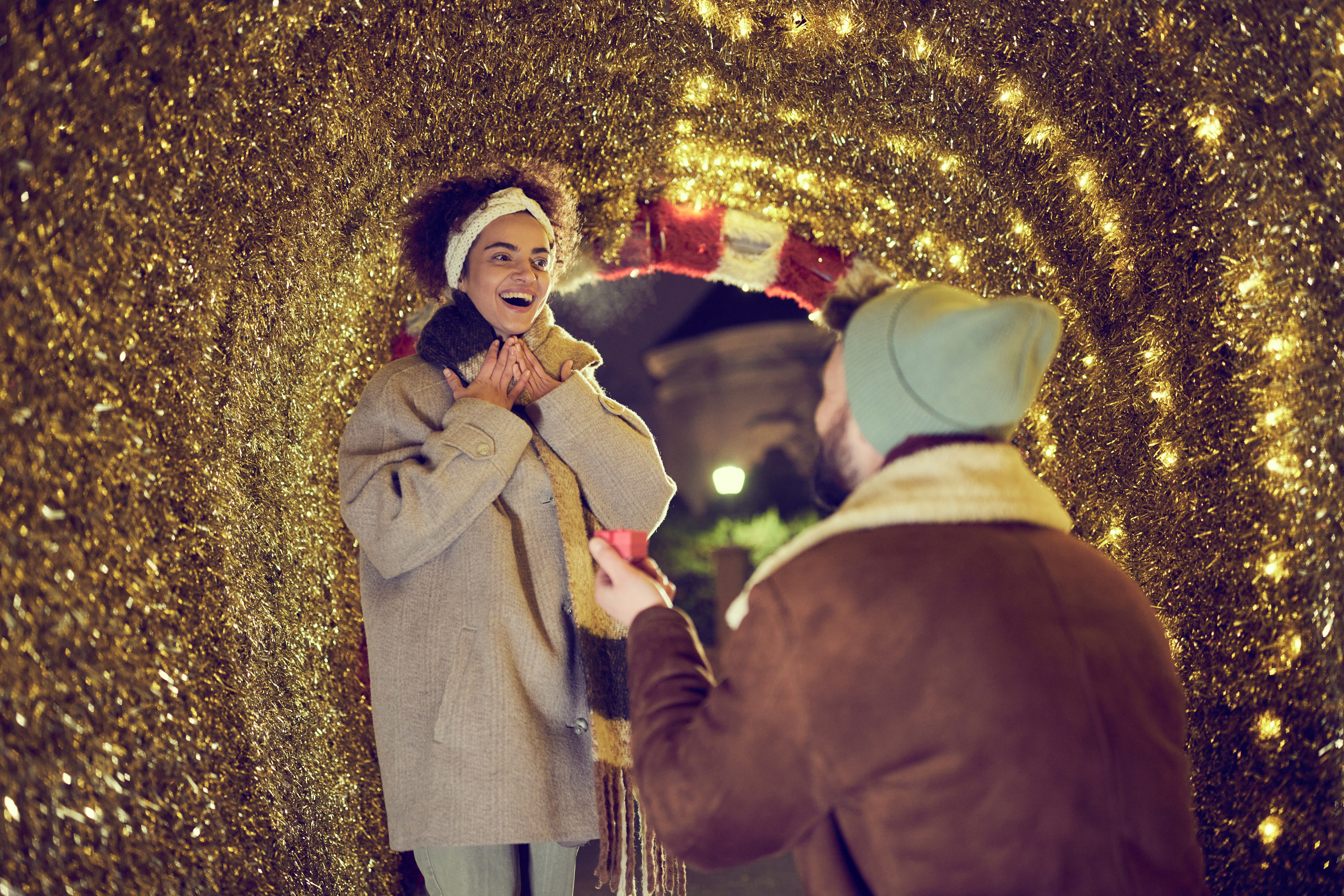 Christmas lights are everywhere, so if you want to propose right after Thanksgiving, sometime in December, or even if you prefer to wait until, after Christmas on New Year's Eve, twinkling lights are everywhere! Why not write out your proposal with beautiful white or colorful sparkling lights?
Enjoy a Romantic Evening At Home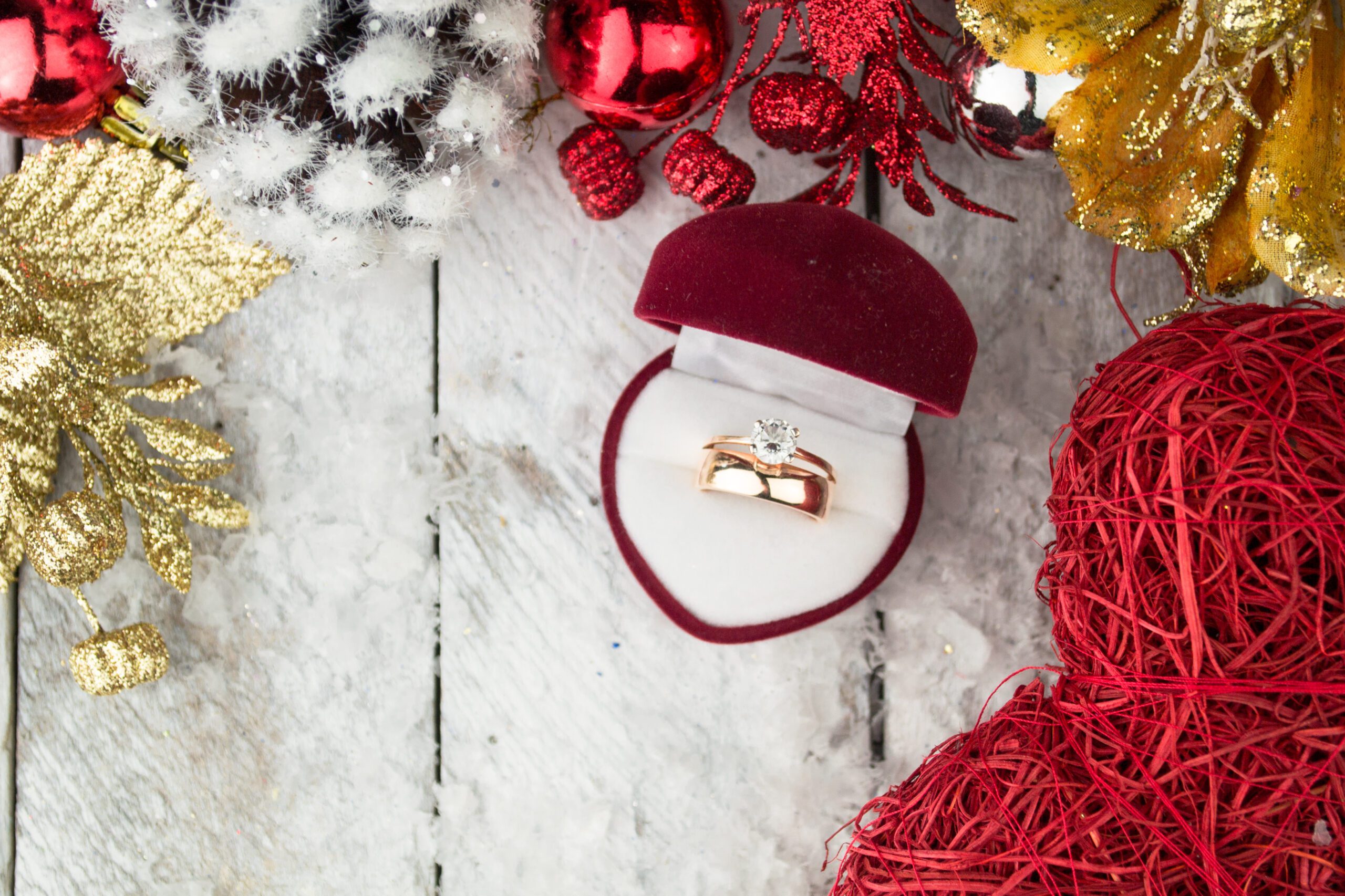 As wonderful as it is to go out somewhere fancy for the holiday or a fun New Year's Eve celebration, it is just equally romantic to stay home, cook up a nice meal, start a cozy fire, and snuggle. You could even pop the question while decorating the tree! We love this idea below to put the ring inside an ornament! In our opinion, there is no better time to pop the question!
Dress Up As Santa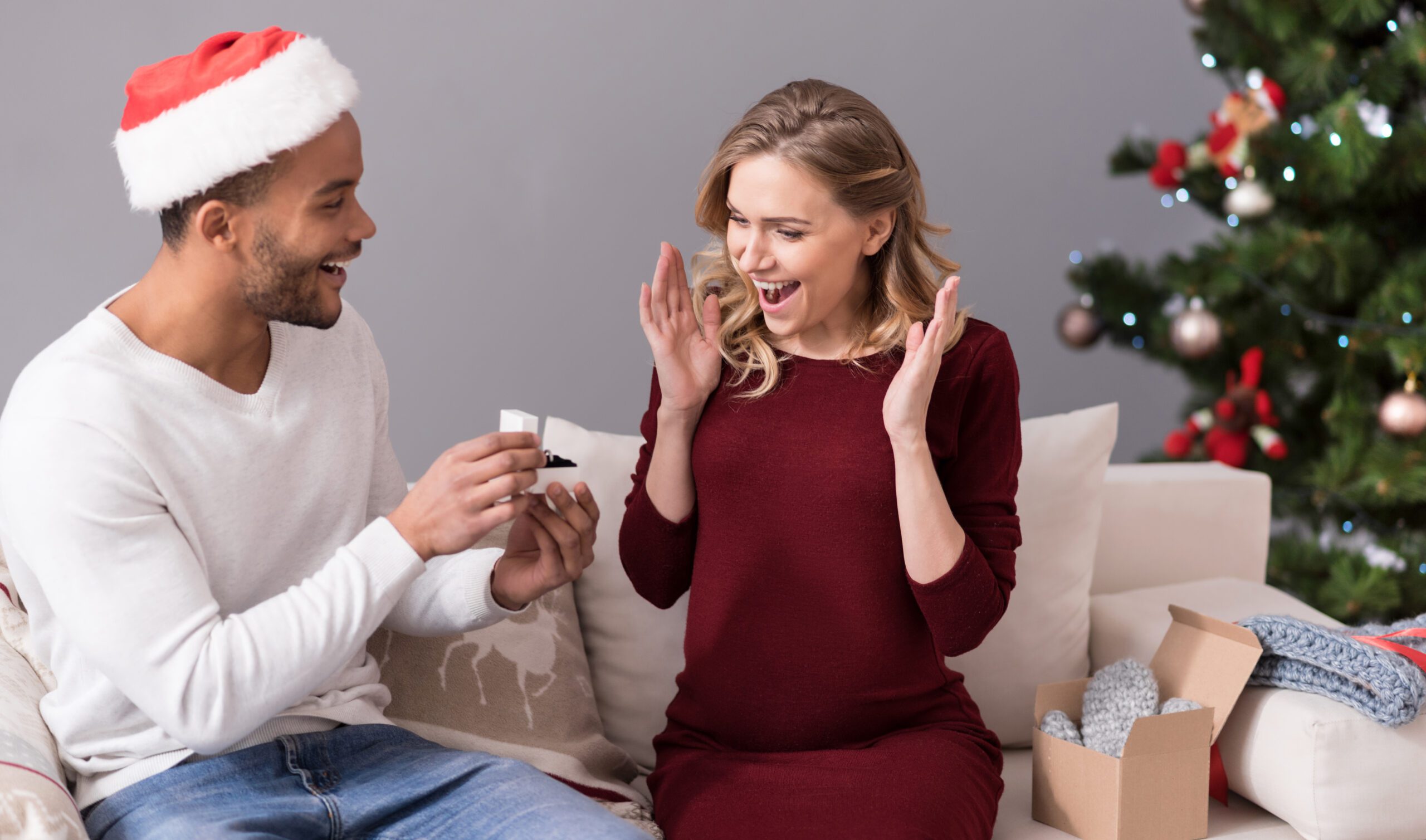 What better way to keep your proposal in the holiday spirit than by dressing up as the big man himself? Everyone loves a good Santa, so it may be fun to dress up as him when you pop the question! Or, if you would prefer not to dress up, make Santa a part of it! You will be sure to remember how special it was, and I am sure it will make for some awesome photos!
Host Your Own Party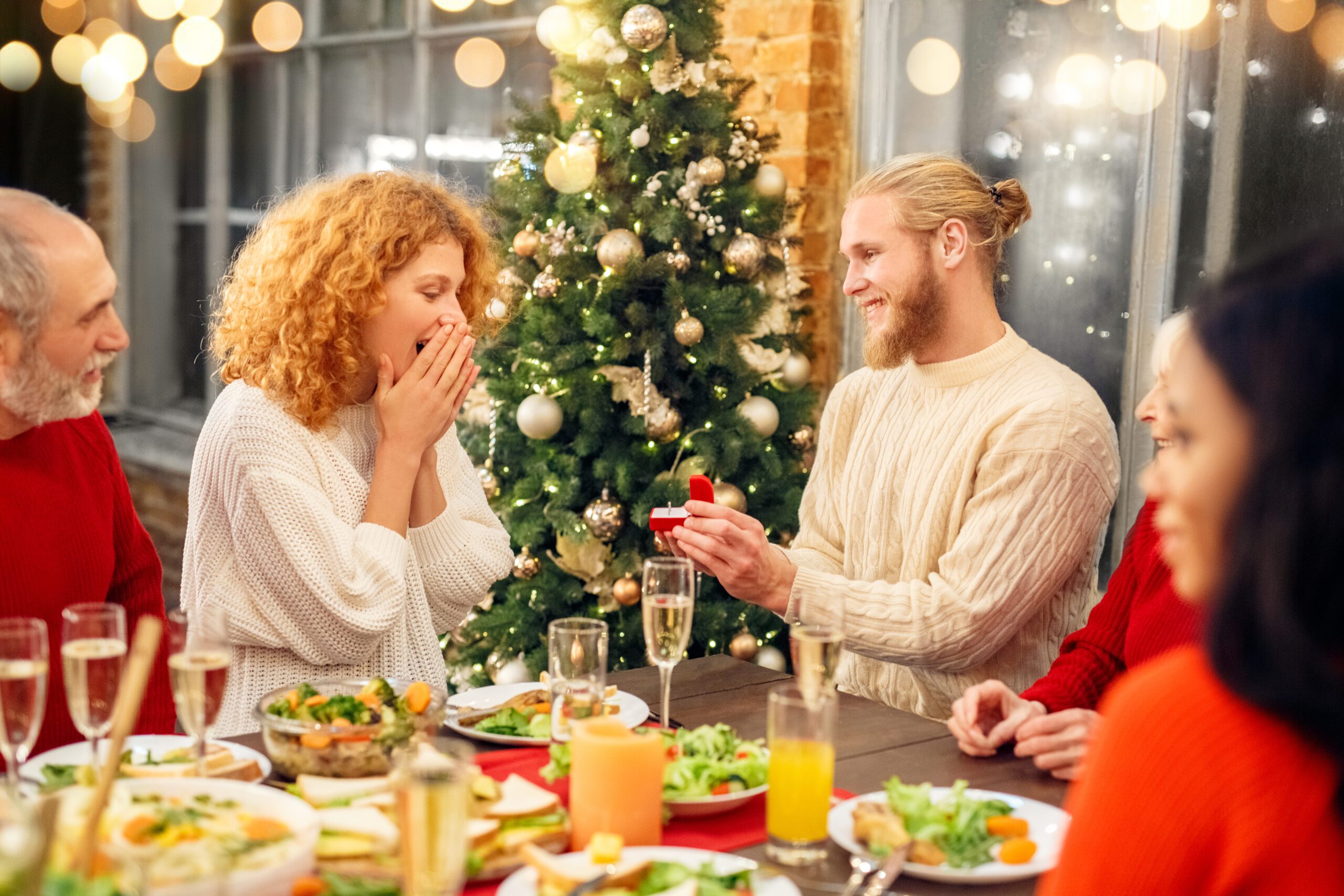 The holidays are a great time for parties, and there are so many that you may be hosting or going to yourself. If you are having your own holiday party or New Year's Eve shindig, why not let everyone you know that you are going to propose (but make sure they all keep your secret quiet)! When the time is right, and all your closest family and friends are around to witness, ask her!
Help From A Pet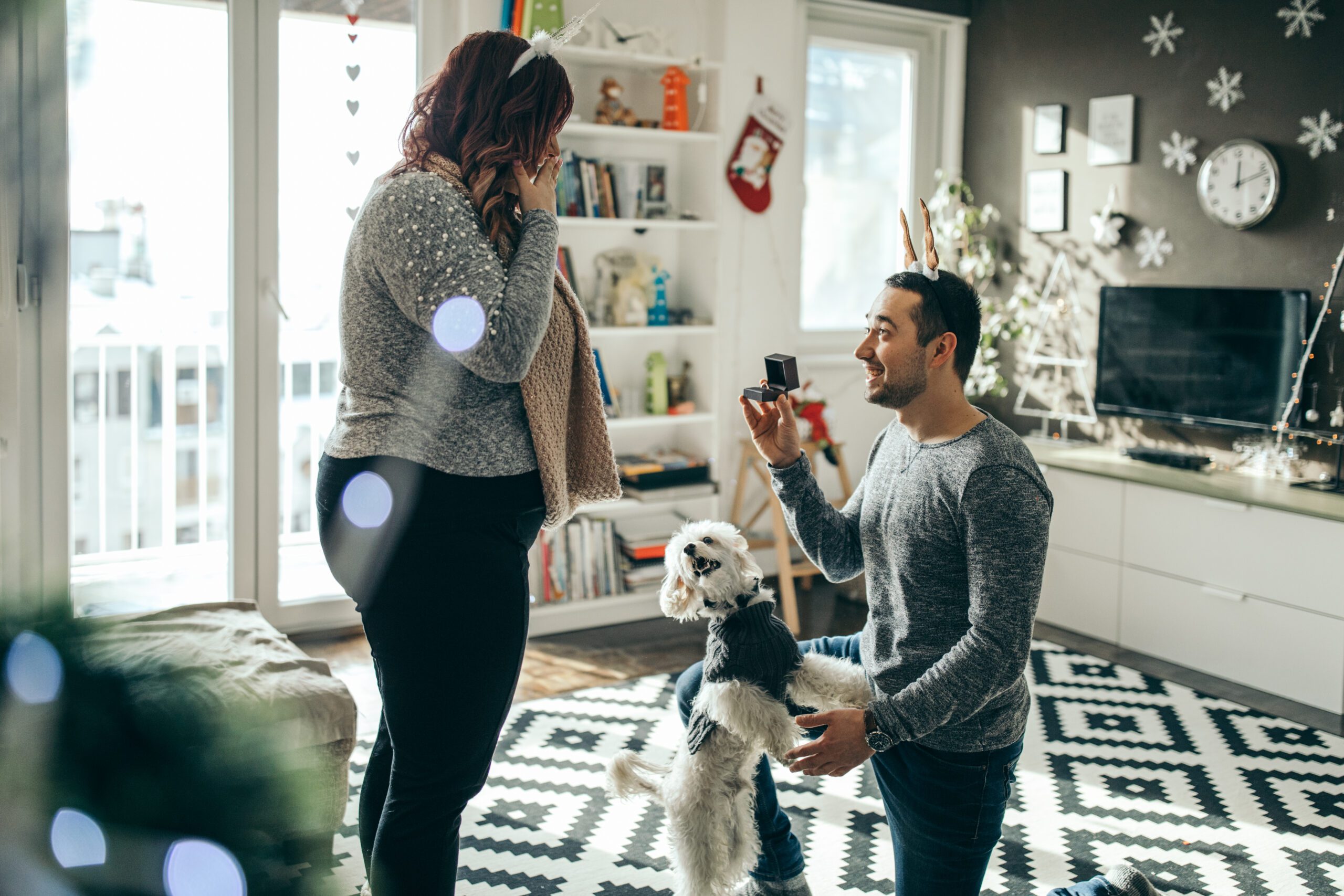 Does the one you love have a dog or cat that she absolutely adores and cannot live without? Perhaps, enlist the help of her furry friend by dressing them up in some festive, holiday decor, (a festive reindeer maybe?!?) and put the ring around their neck for her to find on her own.
We hope that these fun NYE and holiday proposal ideas have been helpful for you if you are considering proposing to the one you love this holiday season!
If you love the holidays and want your entire engagement and wedding to have a holiday theme, be sure to check out our festive holiday engagement photos and our Christmas wedding ideas!
We hope you all have a very happy and prosperous New Year!!!
If you are looking for the perfect photographer for your wedding and engagement photos, visit our website, SnapKnot.