As a business owner in today's world, you want your current customers, and any future potential ones, to be able to find you online. Whether you are on Facebook, Twitter, have a website or an awesome blog, being online is importance. In this post, we are going to discuss the importance of having a web presence.
Even though a web presence is importance, being online could also have a negative effect on your business if your online presence does not showcase your business in a positive light.
Read on to see why having a web presence is so important to you and your wedding photography business.
The Internet Lets You Expand Your Reach
Being online is great for business. Years ago, before the internet was around, you had to use word-of-mouth, print and television advertising and the good old phone book listing to market yourself and your company. Today, you can have tons of free exposure on all of the many social media platforms out there. You can create a website or blog to help your company – even a free one on WordPress – that will help to get your work exposed to the world!
In This Creative Industry, How You Look Online Matters
Let's face it… would you want to hire someone to build a website for you when their own website is messy or all over the place? Not. At. All. You would not want to hire a photographer whose website isn't clean and who showcases their best work in a professional way. It may even be worth it to have someone else build the website you are looking for to make sure you are seen online in the best way possible. You truly want to set yourself apart from all of the other photographers in the industry!
If you are looking to build a website or blog, or simply want to give your current site a refresher, be sure to find a beautiful theme. Elegant Themes is a great site that offers 87 beautiful WordPress themes that, you can get for the price of one. For more information on Elegant Themes, click here.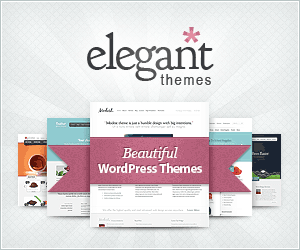 And once you build that website, staying in touch with your customers (both present and past ones) is a great idea. By sending out a monthly, bi-monthly, or even quarterly email, you can make sure your customers are staying up to date on any new packages you offer, discounts or deals, or even blog posts you have recently posted on your site.
Show Off Your Work On Multiple Hosting or Listing Sites
As a photographer, it is easy now-a-days to showcase your work on outlets other than your own website. There are so many hosting sites out there that can help you sell and promote your work, or even websites that provide you with another means of advertising and finding customers.
SmugMug, for example, offers image hosting and an easy way for you to sell your images online. If you are interested in trying out SmugMug, you can get 20% off an annual plan if you click here. (If you are asked for a code for the discount, enter snap2014)
You can also join us here on SnapKnot, where we help engaged couples find their perfect wedding photographer… which could be you! We offer a FREE one month trial so you can see how the site works, get your profile up and running and even start booking weddings!
Find Your Perfect Customers For You
If you want to find as many engaged couples as you can, do everything you can online to reach that specific audience. Follow and comment on bridal social media pages, comment on community boards, or even do specific web advertisements that target your specific demographic. Whether you are looking to find engaged couples, or anyone else, there are SO MANY ways to make sure your name is getting out there to whatever your niche customer may be.
Being Online Is A Daily Task
Having a website or blog, and many social media accounts is something that you have to keep up with. If you post on your blog once a week, make sure you consistently post once a week. If you only have time to post once a month, be sure to do it every month. No matter the amount, you want to make sure you are consistent.
You also should not leave your social media accounts alone for a month and expect for much to happen. You need to be on Facebook, Twitter, Instagram (and everywhere else that makes sense) and you need to be posting and sharing information and photos and commenting on other people's pages to really get the true benefits of being online.
So, what are we trying to say with all of this? GET ONLINE! As you can see from all of our points above, having a presence in the online world is SO important for your business – especially a business as visual as photography.