A trend that we just love seeing is mismatched bridesmaid dresses! We all know that a bride can really do whatever she chooses for her wedding with the theme, colors, dresses she chooses, decor, and really anything else. We see many weddings where the couple has chosen to have the bridesmaids wear all different dresses.
Some may have the same dress style but in different colors, while others may want different dresses and colors all together! Either way, it is a great trend that can look amazing if the colors and dresses are picked nicely.
Here are some great photos of mismatched bridesmaid dresses that we found and had to share. Hopefully, they will help to inspire you while you are planning your own wedding!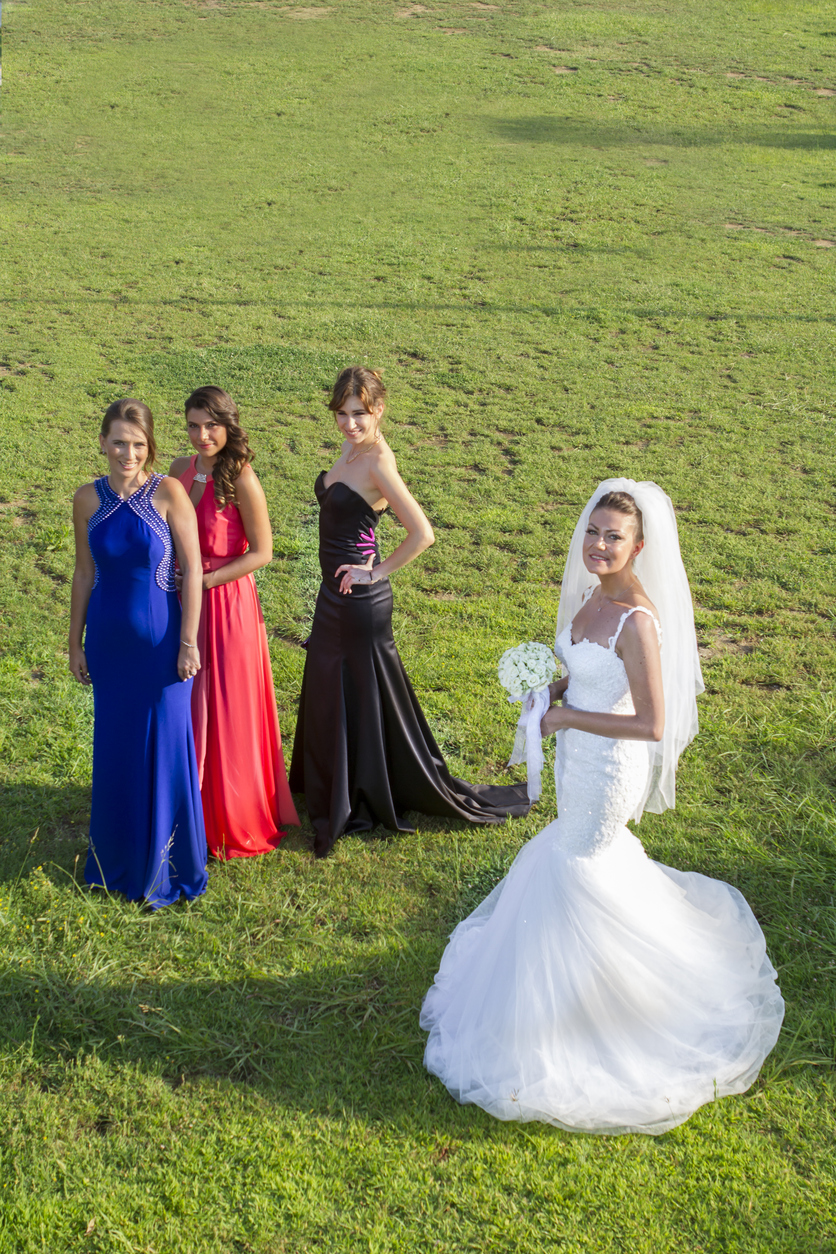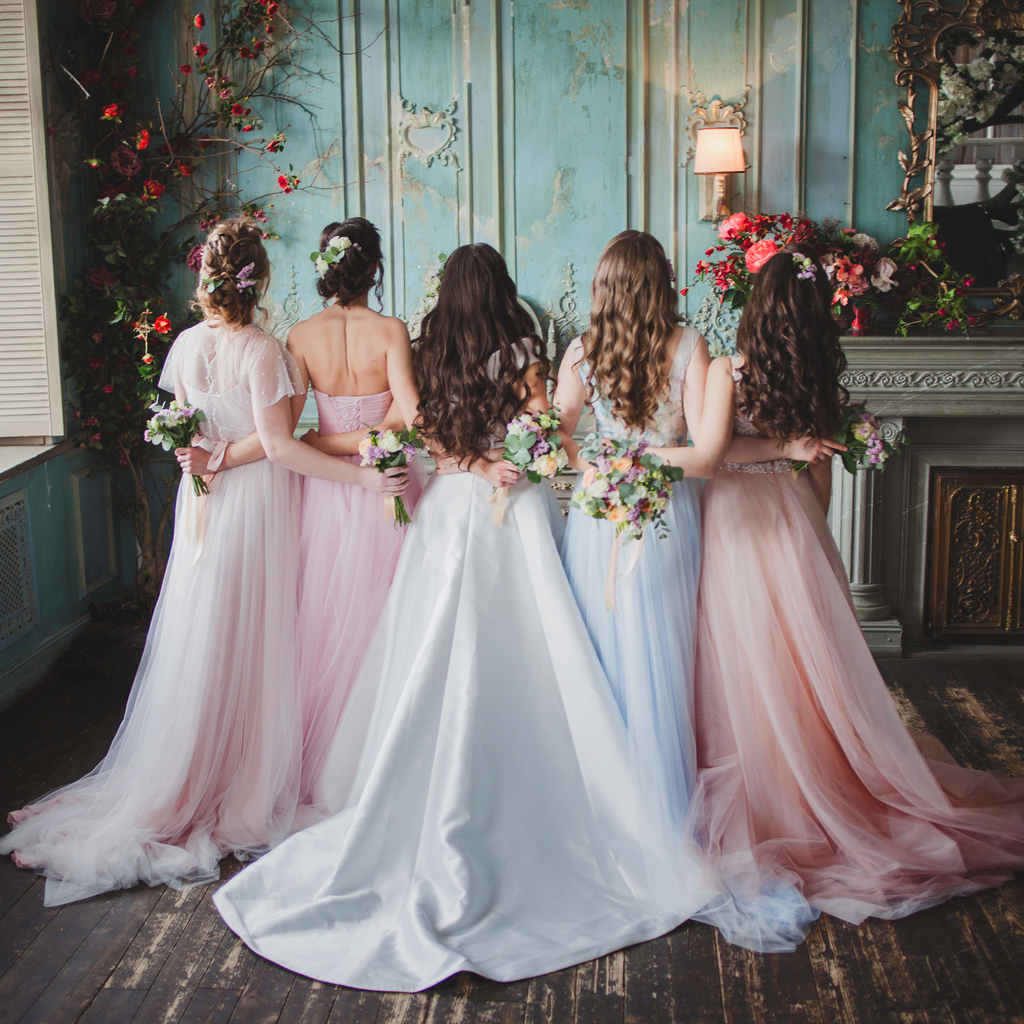 As you can see… having mismatched bridesmaid dresses is such a fun and unique idea. It really gives a great look to your bridal party, especially if you match the colors or dresses nicely. If you are planning to mix up your bridesmaid dresses or do something a little out of the ordinary, we hope these great photos give you some inspiration.
For more other ideas for bridesmaids, check out our website, SnapKnot!