You have the most amazing wedding gown, and now you need to decide what to do with your hair. You could have an updo or long flowing locks… are you planning to do your hair yourself or go to a salon? There are so many different hairstyles you can choose from… the possibilities are endless!
Today we wanted to share 4 perfect wedding hairstyles that we adore that we hope will give you a little inspiration when trying to figure out what to do with your own hair.
We love this half-up style… the curls in the length and the front pieces pulled back into a beautiful clip.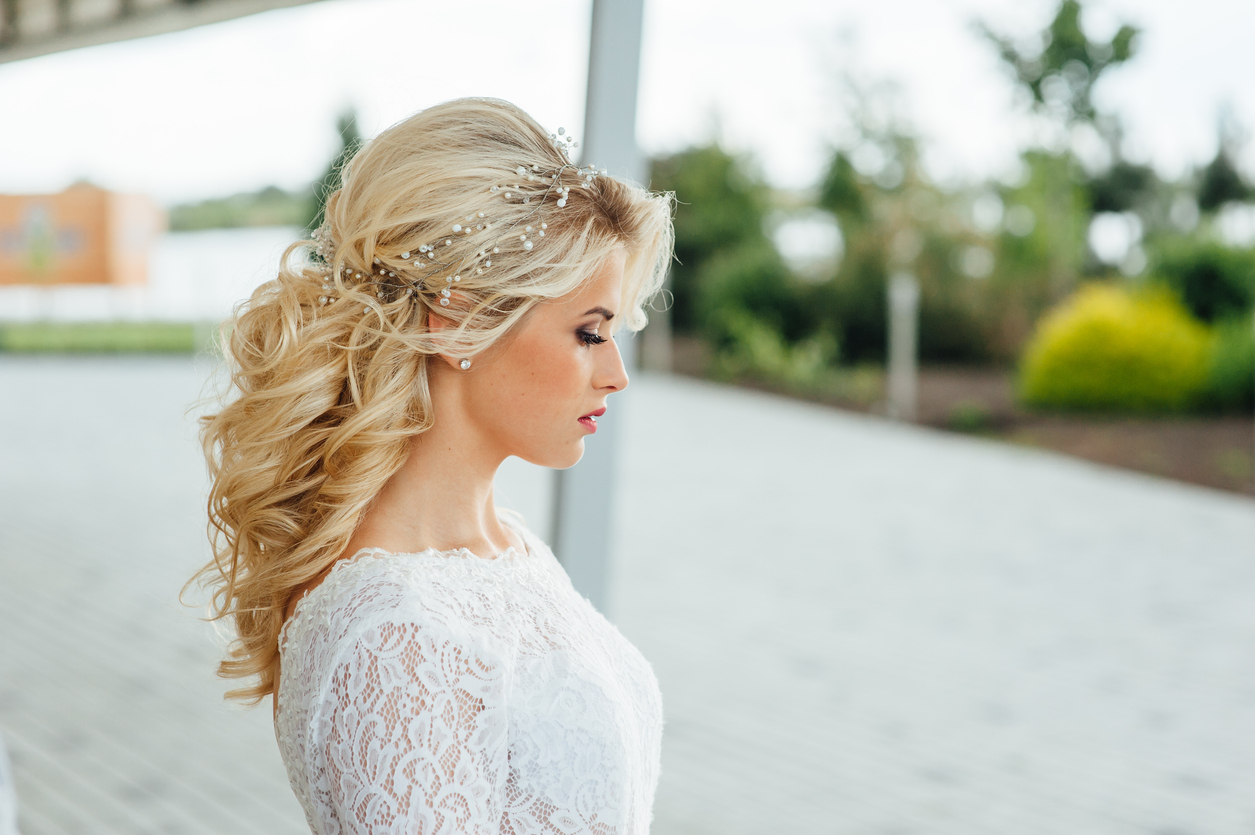 Or, if you prefer to leave your hair all the way down, curling it and using a beautiful floral headpiece like the bride did below is a fun, yet an easy style that looks gorgeous!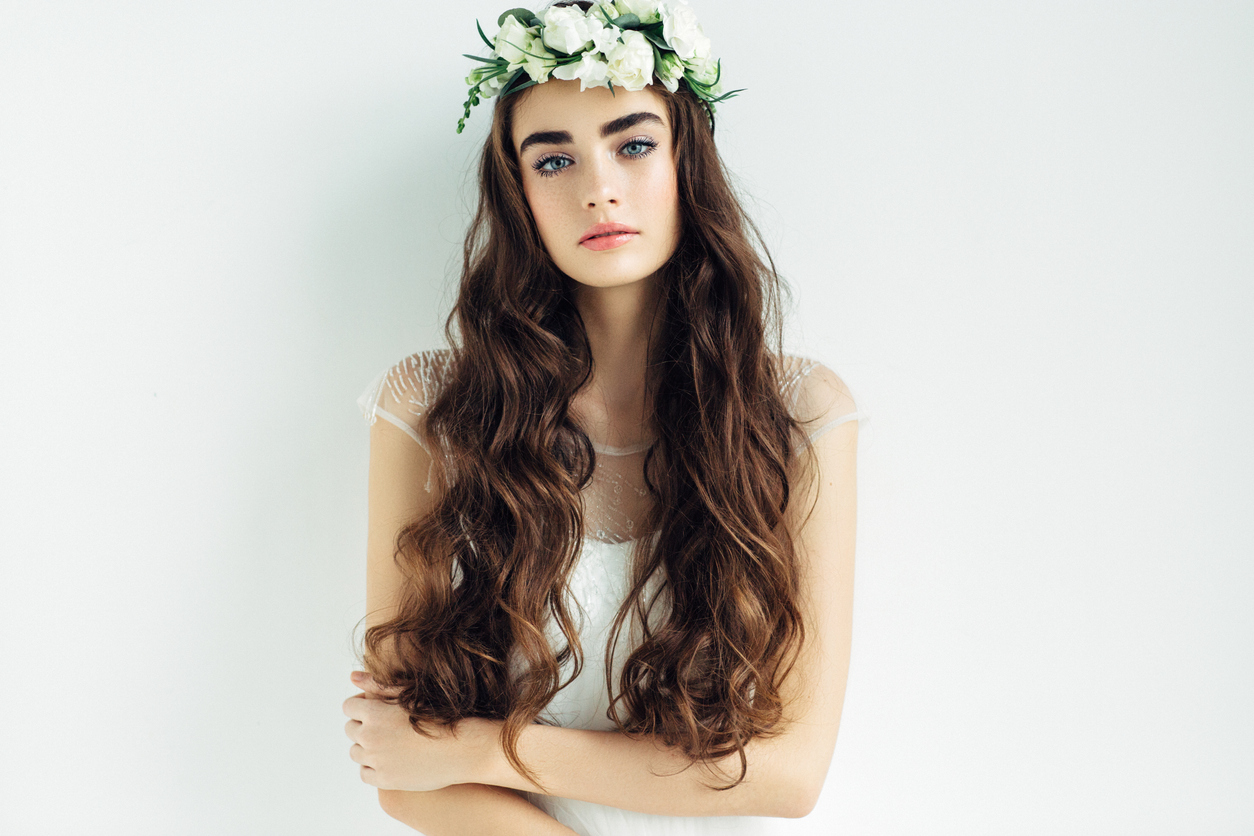 Having your hair pulled back into a beautiful updo is a great option if you want to make sure your style stays in place for the entire day. An updo is a great idea if you are having an outdoor wedding when the weather may be warmer as well.
We love this style which combines coils of hair into a nice, tight updo that will stay in place through your wedding day!
If you want a looser updo that has lots of curls all over the place, we love the look in the photo below!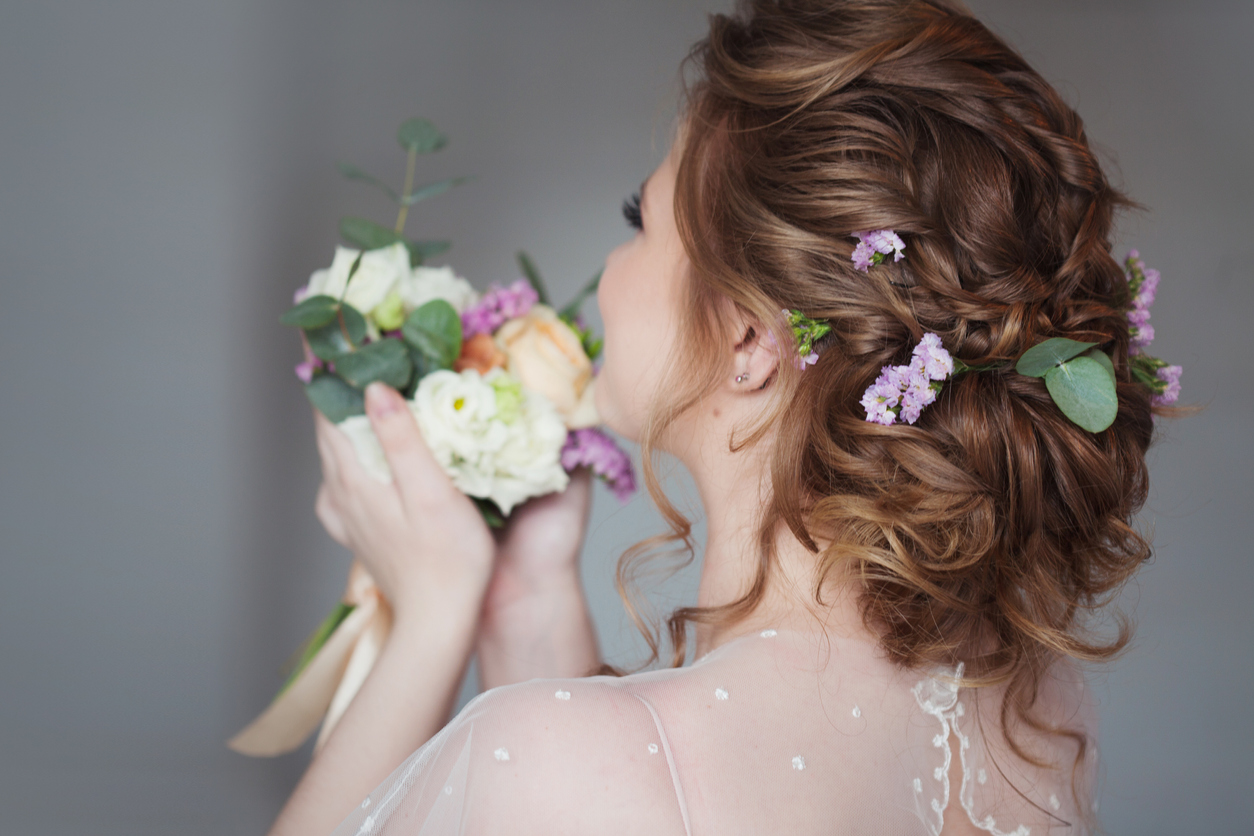 There are SO many different hairstyles you can do, but first, you have to decide if you want a sleek updo or something a bit more flowing. Then be sure to talk with your hairstylist (or whoever will be doing your hair on your wedding day) to get some ideas and see what will work best with your hair type.
And be sure to check out SnapKnot for more bridal tips and photo inspiration!