When you get engaged, one of the first things that need to get ticked off on your checklist is the pre-wedding photoshoot. After all, you're only starting your lives together – officially at least. So what better way to capture those moments than in a photo shoot that does exactly that? Get someone behind the camera for each and every important milestone in your life – and the milestone representing your engagement begins with this photoshoot.
But this kind of photoshoot comes with its own checklist. That begins with figuring out the location for your pre-wedding shoot.
For some couples, this is easy. They can picture exactly where their shoot should take place and already have all the minute details planned out. For others, it's not so simple. After all, it's just the background of your photograph – so what's the big deal?
That's why we're here – to ease your mind with choosing the location for your pre-wedding shoot and not make it a big deal.
Here are 14 Locations For Your Pre-Wedding Photoshoot:
The Spot Where You Had Your Meet-Cute.
Some of the most beautiful couple photography ideas for your pre-wedding location is to get inspired by where your story got its start. And just like in romantic comedies, it begins with the meet-cute – or more importantly, where you and your fiance had your meet-cute. Maybe you're high school sweethearts who sat next to each other in Chemistry class – making some of your own in the meanwhile. Or you locked gazes in Sunday mass and it was love at first sight. Or more like the opposite when you crashed shopping carts at your local Costco.
So whether it's the school, church, or local grocery store, a great spot for your photoshoot location can be the place where you met for the first time.
The Beach.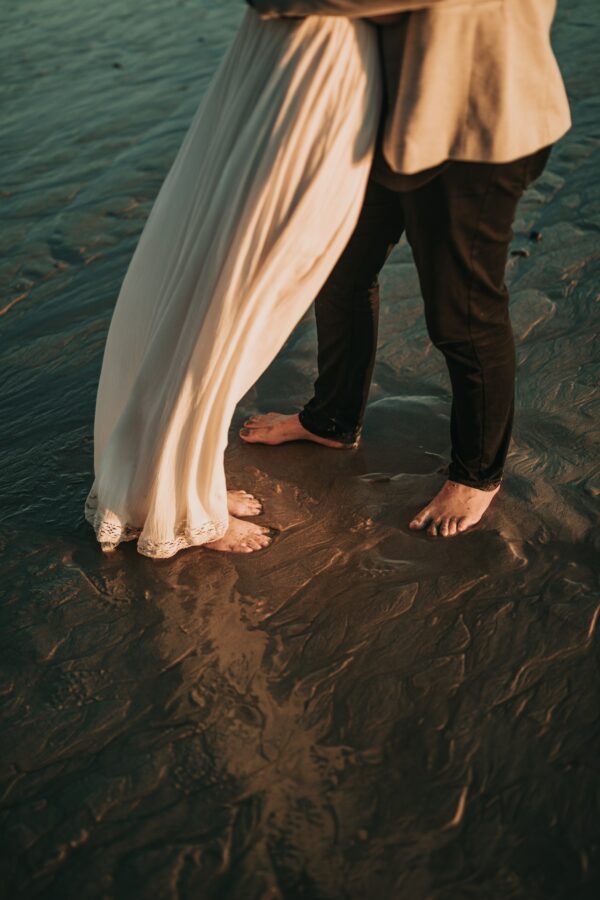 A photoshoot at the beach can be a dream come true for both the couple and their photographer. You get beautiful, romantic shots that will be hard to top – while your photographer will have so much to set up the shot. Whether it's the sand, scenic sunsets and sunrises, waves, you'll have so much to create an atmosphere that allows you and your partner to play with it all. If you're feeling even more playful about it, run into the waves without your shoes, holding hands and splashing about – it'll make for a gorgeous candid.
When it comes to location ideas for couple photography, the beach will most definitely not disappoint. Try to go at a less popular time when the beach won't be crowded.
Iconic Landmarks in Your City or Country.
Every country and its cities come with landmarks that have their own story to tell. And some of them are more romantic than others. These are the kind of photographs you hang up on the wall and invite friends to come and gasp over. Some couples even choose to fly to a different country in the hopes of getting that picture-perfect background.
Some of the most iconic places in the world include Paris' Eiffel Tower, India's Taj Mahal, and New York's Brooklyn Bridge. You could also choose somewhere within your city to bring your shoot closer to your heart. After all, home is where the heart is.
Studio Shoot.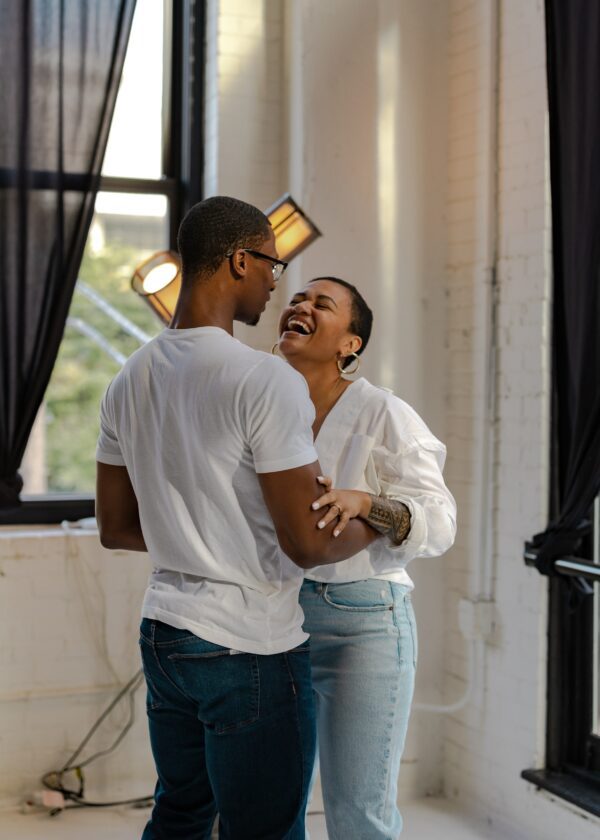 This is for those who don't want to ponder too much time selecting their pre-wedding location. Sometimes, the best thing to do is leave it in the hands of the photographer. Or in certain cases, their studio. You can also throw a lot of worries down the drain – whether it's the perfect lighting or being able to review how you and your partner look.
A controlled setting in a photography studio allows a couple to feel more comfortable, and free and focus instead on each other.
Museum.
Is there a place that holds more stories than the museum? There's a reason why most ideas for couple photography include the museum – it's a dream photoshoot location. When you're surrounded by works of art people love to look at, you and your fiance can instead become a new work of art. Your photo background will also be accentuated with beautiful architecture that holds so much history.
Seasons of Love.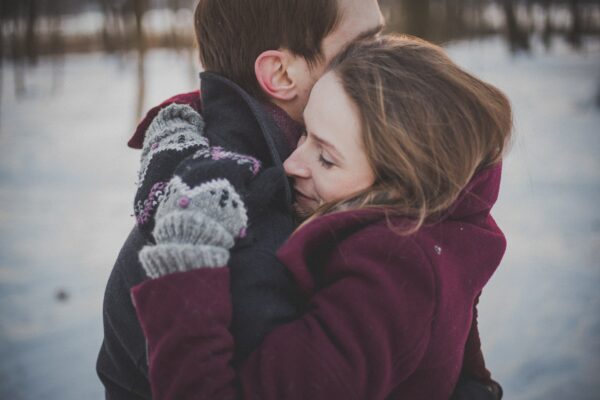 Depending on where you live, the weather can sometimes hold ultimate power in selecting your background location. Whether it's picturesque snow for a wonderful wintery kiss, a cuddle against the backdrop of falling autumn leaves, or even under the tree with romantic cherry blossoms, deciding on the month you want to be photographed can be put to reason with the season. Perhaps, even the month you and your partner met for the first time. See what fits your vision.
Park or Garden.
Nature-loving couples will really enjoy this photography idea. For those who want their love to be evergreen, a park or garden is the perfect place for your pre-wedding shoot. Flowers spell romance and being surrounded by them will only make your photos look more romantic. A cute pose we'd recommend is the both of you lying on the grass and laughing in this cute bubble you've created for yourselves, maybe even holding a rose. Your photos would also be different depending on the season you shoot them in – spring and autumn always make for beautiful options.
Amusement Park Date.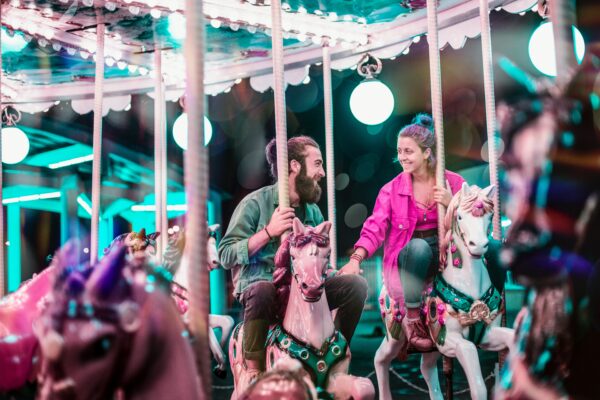 You'll notice that some of the best pictures taken of someone are when they're laughing or having fun. This is why one of the best couple photography ideas is to have your photographer follow you and your partner around an amusement park. Think about it – official pre-wedding photoshoots can feel awkward, so going on an actual date and having fun would take out some of that awkwardness. And if you're the kind of couple who likes to incorporate fun in their daily routine, why not incorporate an amusement park date in your pre-wedding photoshoot?
A Location Following a Theme.
A lot of couples love their themes – and you might be one of them! Perhaps you're having a themed wedding as opposed to the typical traditional style. Carrying on from the amusement park location idea, why not carry the theme through with your pre-wedding shoot? For example, if you and your partner are going to have a Disney-themed wedding, why not have your wedding photoshoot at Disneyland? Choosing any unique theme comes with a particular aesthetic that represents both of you as a couple. So choosing the location in accordance with the theme can be easier than you think. Other examples of themes can include retro, Halloween, vintage, cinematic Hollywood red carpet style, etc.
Go for a location that tells something about the kind of couple you are.
A Night by the Campfire.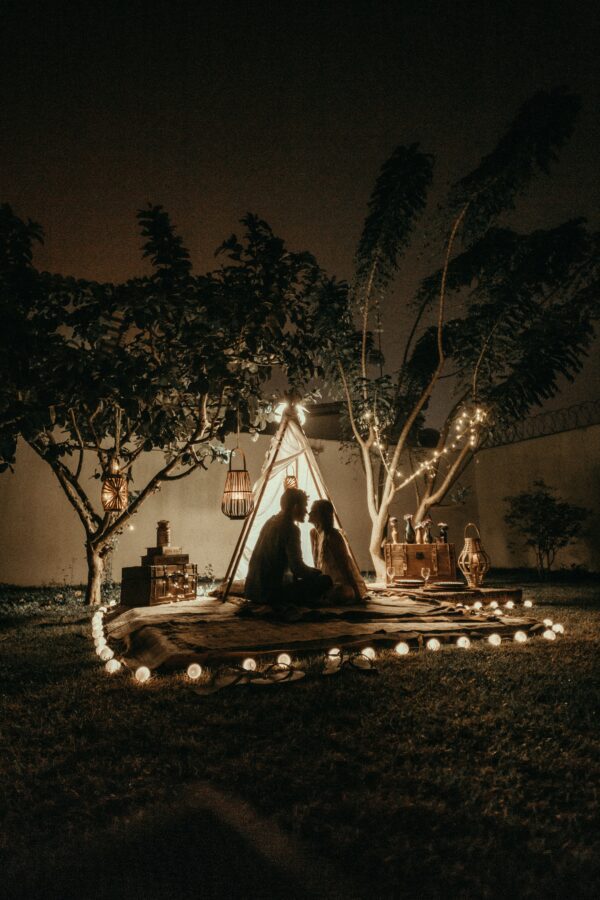 There's nothing more cozy and romantic than a night under the stars, keeping warm together as you roast marshmallows over a campfire. And these kinds of vibes are ideal for some couples in their pre-wedding photoshoot. Prop ideas for campfire couple photography include cute props like hanging fairy lights over a tent or even musical instruments like a guitar as you serenade your partner in photos. Now, if you don't know how to play the guitar, don't you worry – the photos won't tell a soul.
Vineyard.
If you're the kind of couple who enjoys a drink every once in a while, why not hold your couple photoshoot in a vineyard? Whether it's pictures of you clinking your wine glasses together, laughing together as you crush grapes barefoot, or strolling through the vineyard while holding hands, there are plenty of things for you to do to get that picture-perfect photograph. Not to mention, the beautiful backdrop of mountains and lush greenery will make for a beautiful shoot location.
Forest.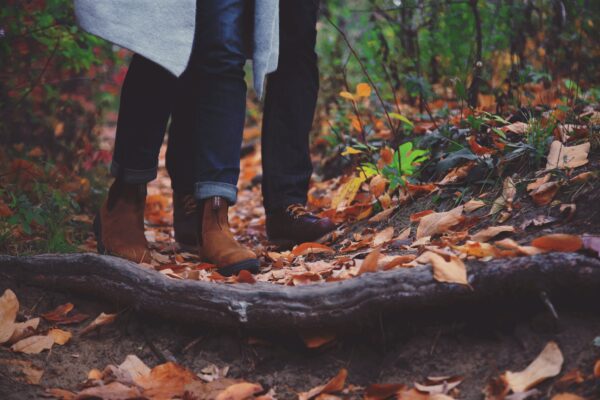 For a love so majestic, there's nothing quite like a backdrop filled with towering trees. One of the best parts of having a forest as your pre-wedding shoot location is that it's gonna be free. And we don't mean this just in terms of location charges. Most locations can get easily overcrowded but in the forest, there's a high likelihood of it just being the two of you with your photographer. So the best part is you won't have to worry about other people ruining your shot.
There's plenty of ideas for forest couple photography. You can even play with shadow photography – which is something we've mentioned in this blog post. here's a lot you can do. Other photo ideas can include playing with dry leaves, posing by fallen branches, and even a simple kiss with your back against the tree trunk. Holding your pre-wedding photoshoot in the fall, in particular, will look incredible with the oranges of falling leaves mingling with luscious green.
Castle.
For many people, their wedding day can feel like a dream come true. So why not feel like royalty by holding your pre-wedding in a majestic castle? The best part is that choosing a castle is like choosing a multitude of location backdrops that naturally come with it. Whether it's outside the castle in its garden, by its splendid gates, or even inside on spiraling staircases or posing in front of historical architecture and gothic-style windows, there's plenty to choose from.
For those who want to feel like a princess, there's no better pre-wedding shoot location quite like a castle.
A Photoshoot in Your Home.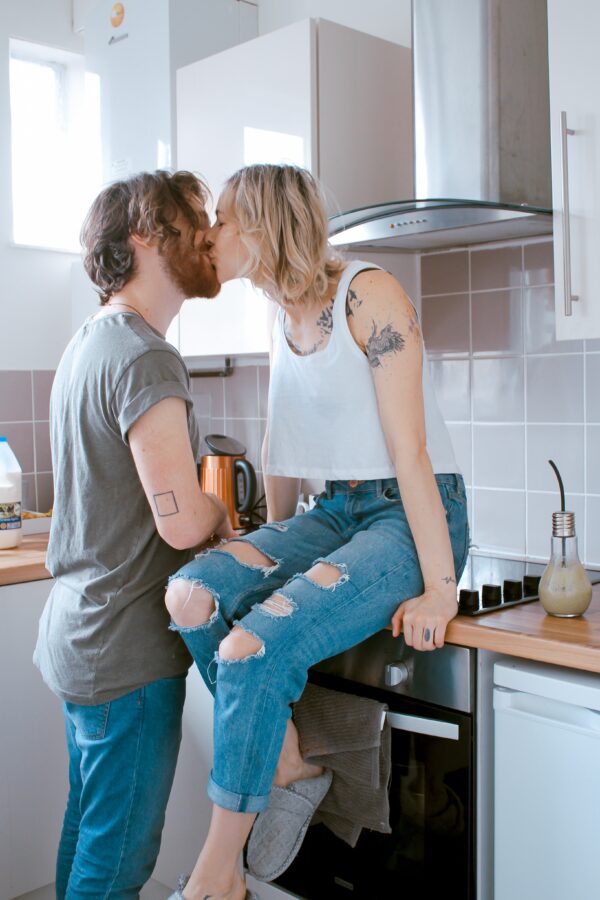 For homebodies, this is the perfect location. Think about it, you're starting your lives together so why not have it in the home you'll stay in? This is where you can really play with props like candles, fairy lights, and other cute home decor props. Another lovely couple photography idea is to include your daily couple routine in the photo shoot. For some, it might be board games, drinking your morning coffee on your balcony, cooking together or even brushing your teeth together. You can also bring in your pets for this photoshoot and highlight what family life will look like even after your wedding. A cute photo suggestion from us would be a pillow fight to bring out your smiles.
Here Are Some Extra Tips to Make Sure Your Photo Shoot Goes Smoothly:
Go at a time when there's likely to be fewer people around.
If the location is known for its sunsets or sunrises, be sure to get there ahead of time with plenty to spare.
Create a Pinterest board or collect pictures to visualize the poses you and your partner will do.
Communicate effectively with your photographer ahead of time so that all three of you are on the same page.
Plan your outfits ahead of time so that you and your partner match.
And finally,
Don't make choosing your pre-wedding location shoot to be more complicated than it needs to be. Think of the places you and your fiance enjoy or simply picture the perfect backdrop to depict you in love. It'll come naturally to you.
Now, poses might not come naturally to you. So, how about you have a look at these sixteen poses for your pre-wedding photoshoot?