Congratulations. You just got engaged and you're ready to tell the world and show how 'in love' the both of you are. What better way to announce your intentions to marry than through an engagement shoot? Your Pinterest board is total perfection, you've found the right photographer for your budget and you've scouted the perfect location for your engagement shoot.
But then, it strikes you. How do you pose for the pictures?
Every couple shares a different love story, as do you and your partner. Posing for the camera can feel awkward, especially when you feel the need to let your love story shine through the lens. There's this silent burden – you're doing so much for this engagement shoot so of course, the photos have to come out perfect. And it overwhelms you because if this is how you're like during your engagement, what will your wedding look like?
We're here to put your worries to rest. Once you finish reading this, you'll understand all the different types of poses you and your partner can create for the perfect engagement shoot.
Before we start, keep in mind one very important tip:
Don't let your engagement shoot location be the first time you meet your photographer. You and your fiancé aren't models and there's a high chance you don't pose for professional photography on a daily basis (given that you are reading this). So don't set up your photoshoot location to be the first meeting between you and your photographer.
A good photographer should've already set up a pre-shoot meeting so that the ice breaks. Both of you will also get an idea of what you want the photos to look like. Bringing photos or a Pinterest board of engagement shoot poses you want to recreate is ideal! And once you've bonded with your photographer, the camera isn't going to stop you from feeling comfortable and letting the world know of your love for each other.
Sixteen Photoshoot Poses for Couples:
Let the Location Shine
There's a lot of thought that goes into deciding where you'll pose for your engagement shoot so why not let the background shine? Whether it's the wonderful magic of Disneyland, the waves of a scenic beach, or even the setting sun in your front yard, why not let the location do the talking?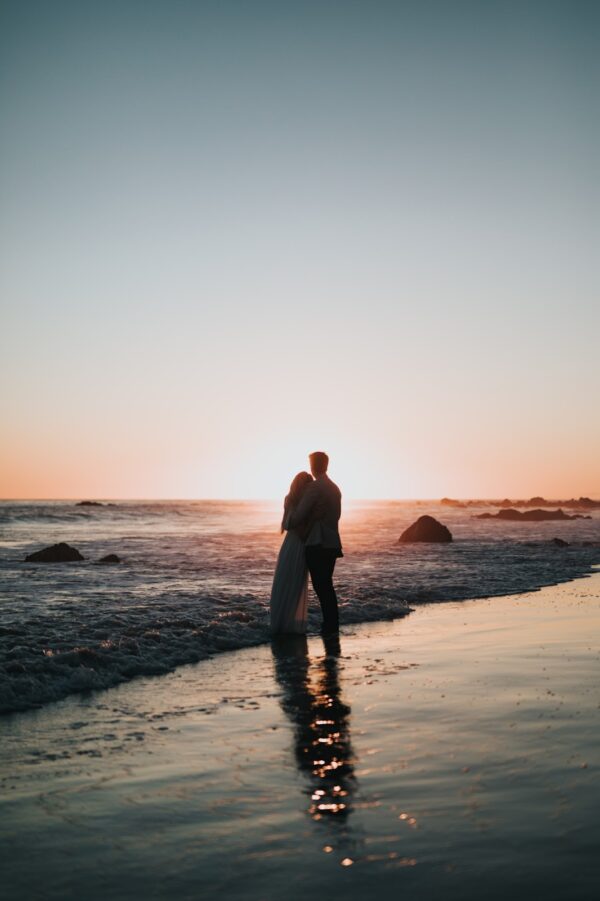 Lean into Each Other
Your engagement photoshoot isn't about being shy. Come on, lean into each other. Whether you're lovingly gazing into the eyes of your partner or just resting your head upon one another as you gaze into the camera, a simple pose is all you need to tell your story.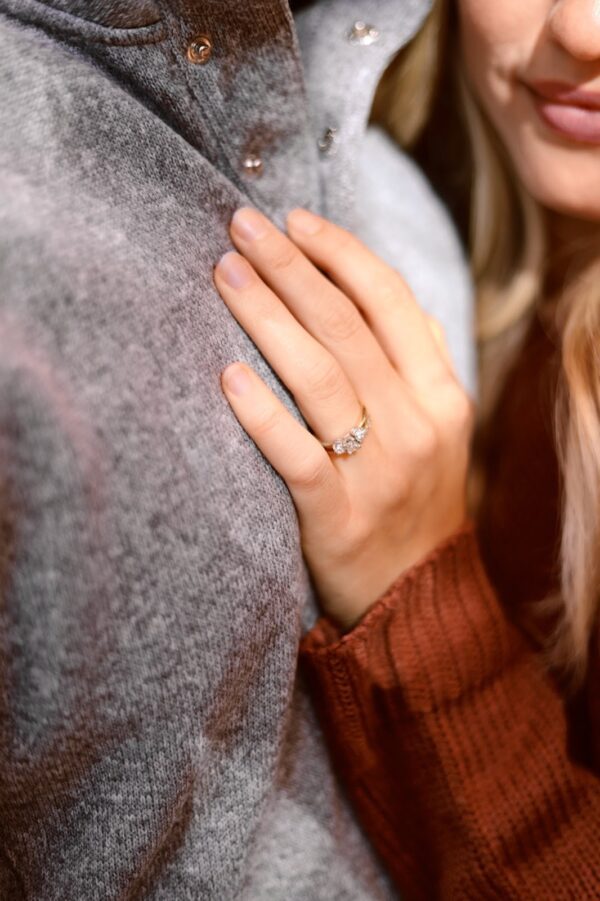 The 'No-Face' Photo
It does help that this kind of an engagement shoot pose doesn't need your face appearing in front of the camera. After all, body language can be all you need to highlight how comfortable you are with your partner.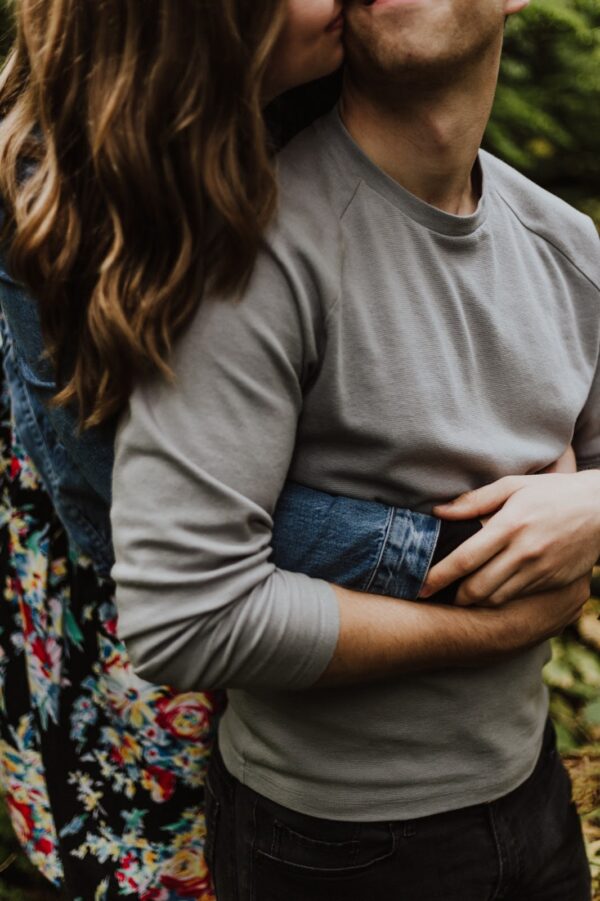 Play with Your Hands
Your hands are often the telling signs of your love story. Whether it's the ring on your finger or the interwoven hands that indicate a strong partnership, this pose is iconic for a reason. You can place them on your partner's shoulders, waist, hips, and face. Or simply, just simply let your hands do all the posing.
Hold onto each other.
This is a pose that can sometimes feel difficult to do because it feels a little too simple. But that's where the support of your partner comes into the picture. Entwine your arms, hold onto your partner and think of the moment your partner proposed.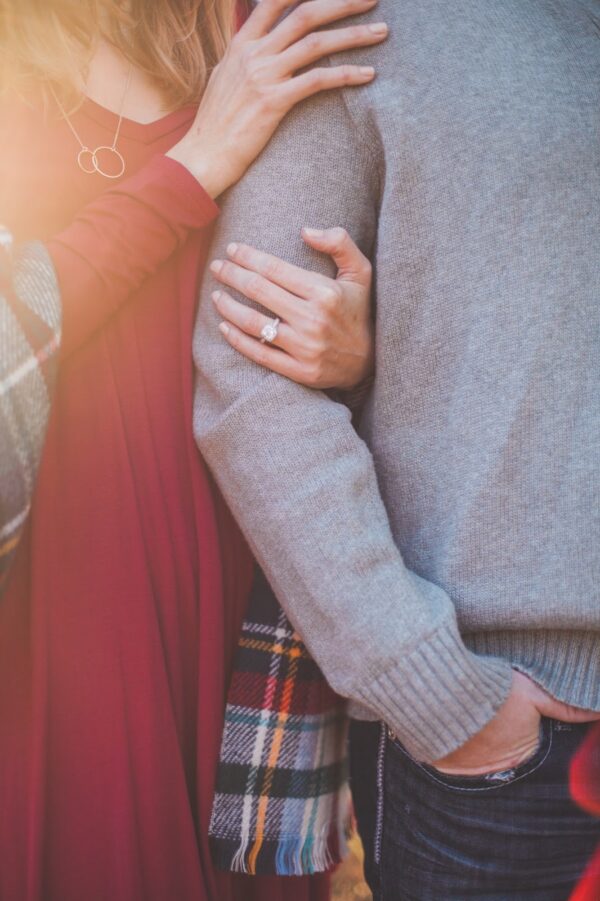 It All Boils down to a Soft Peck on the Cheek
At the altar, couples are pronounced married by the minister and follow it up with a kiss. So why not let a precursor happen in your engagement photoshoot. But let this be a little more soft – whether it's a peck on the cheek, or forehead or even looking at your partner as you kiss the other's hands, this is an easy photoshoot pose for couples to incorporate into your shoot.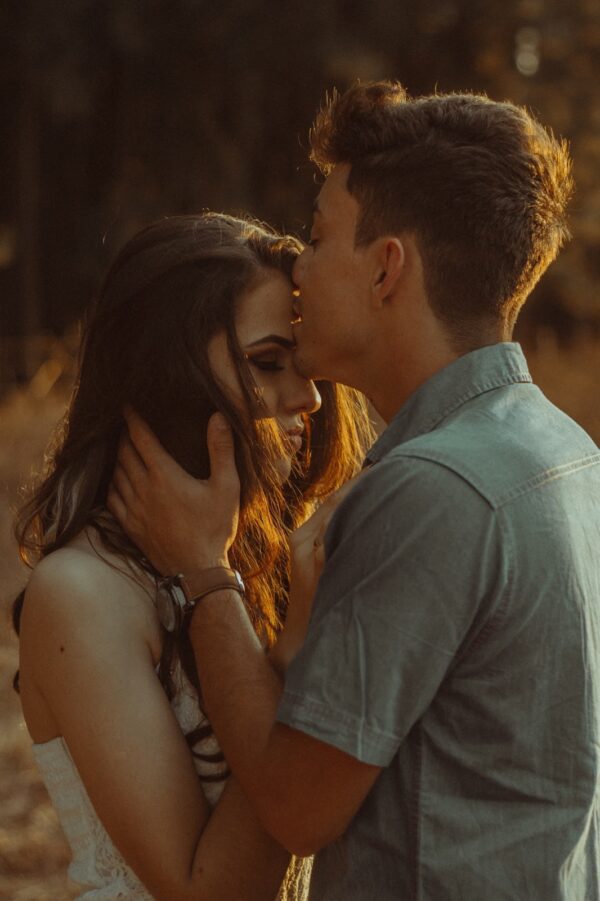 7. The Softest of Hugs
Engagement shoots can be nerve-wracking which is why this is one of our favorite poses for couples to recreate. After all, what better place to find comfort in than in the arms of your partner? Who knows – it might just turn out to be your favorite.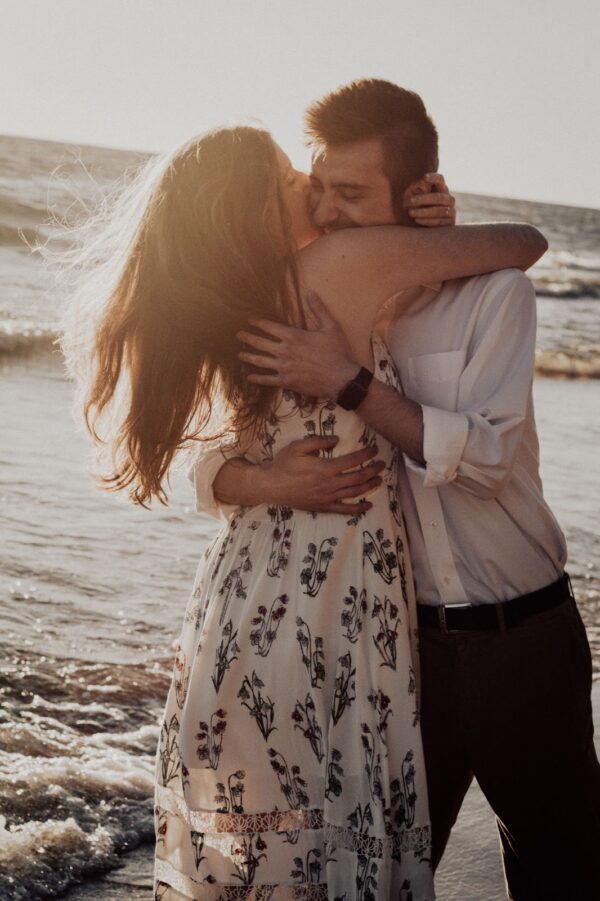 8. The Piggyback Ride
Now, this is where both of you can let your personalities shine through. The piggyback ride indicates your level of trust in your partner as you pose on their back. Don't spend too much time though recreating this pose – you do want your partner to be able to stand straight on your wedding day.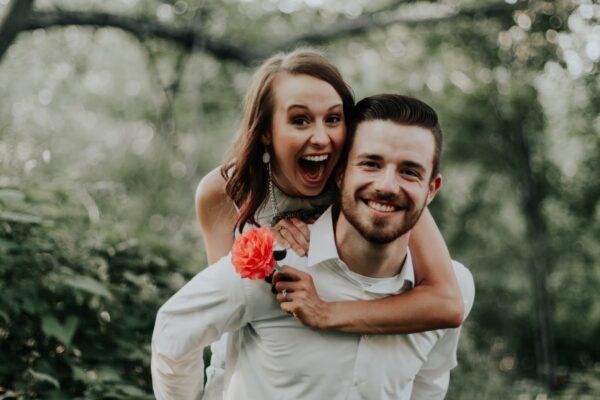 Sitting or Lying Down
Most couples feel like they're floating clouds during their engagement out of sheer happiness. But this is a pose that brings you to the ground. We recommend you do it towards the end of your engagement shoot, when you're sick and tired of all the poses you've had to do. You can sit on the ground, on a bench, or even lie down, cuddling with each other.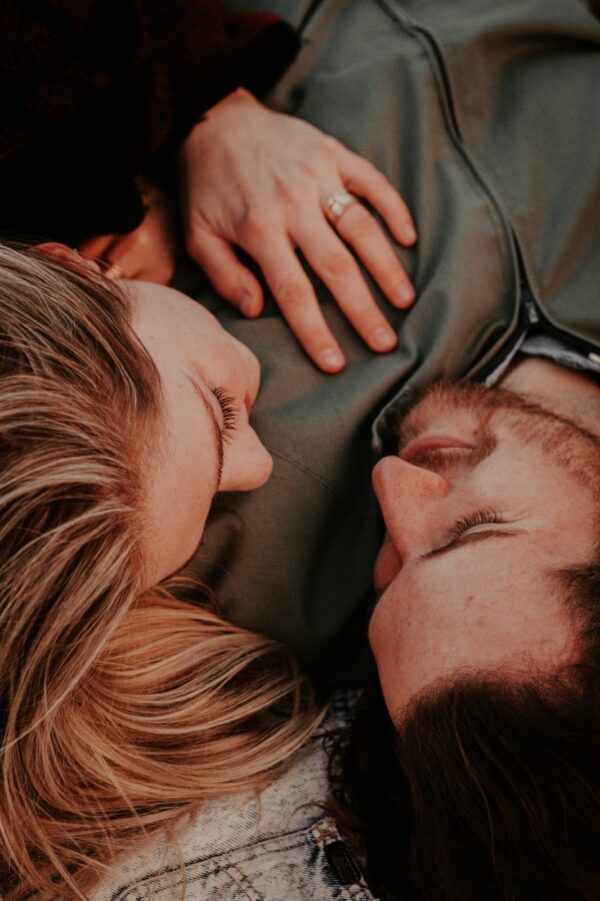 Into Your Arms
We've got another pose making use of your hands. That's the thing, isn't it? Your hands can tell so much. Allow your partner to feel your warm embrace in this particular engagement pose and let your arms wrap around them. Remember to try vice versa – you don't want your partner to feel left out.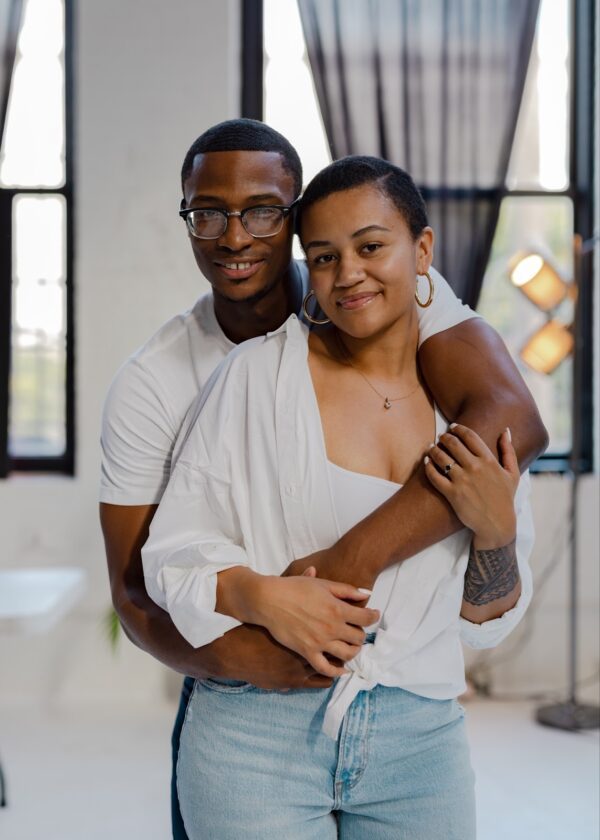 Be as 'Candid' as You Like
Candids can often be the highlight of the photos that'll emerge out of your photoshoot. And with good reason. A good tip to get a great candid is to get a laugh out of your partner. Try to tell each other jokes or get a tear rolling from your fiance's eyes as you talk of your love for them. Think of it like practicing vows for your wedding day. Another tip is to incorporate a little bit of movement – pretend to run holding on to your partner's hands. Who knows – it'll become the framed picture above your fireplace.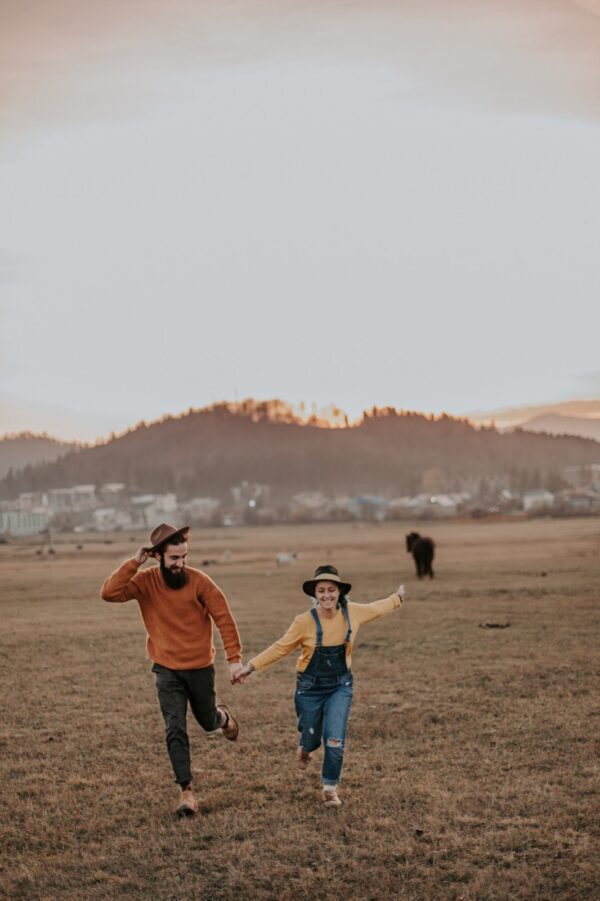 Put Your Engagement Ring at the Center of It
It's an engagement shoot for a reason so why not let your ring be at the center of it all? Point your ring at the camera and let your photographer focus their lens on what started it all. If you want to be a little cheeky, kiss while the subject gets their photo – an unfocused kiss in the background can really bring your pose to life.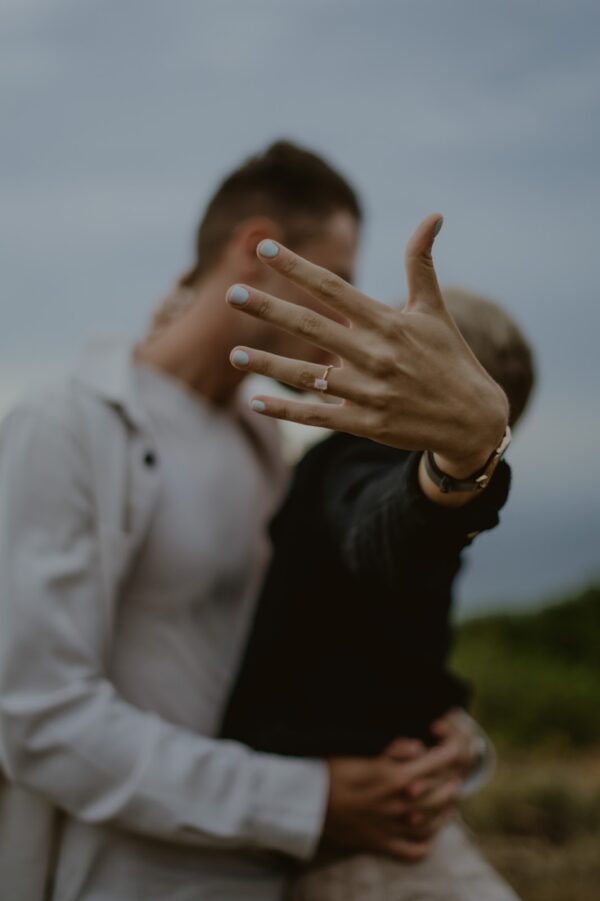 The Loving Gaze
For a moment, forget the reason you're doing all this. Simply gaze with a loving expression into your soulmate's eyes. Forget the camera, forget what you're doing and think of it as a world where only both of you exist and you might just be surprised by how your photos turn out.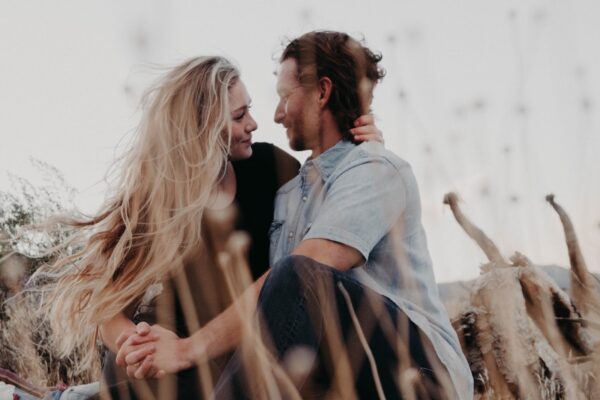 Shadow Photography
This pose is where your photographer's skills need to come into play. In fact, it's one of the easiest poses on this list since no part of your body will actually be shown. The only thing visible will be your shadowed silhouette by making use of the sun's rays. Timing is important when it comes to this kind of pose.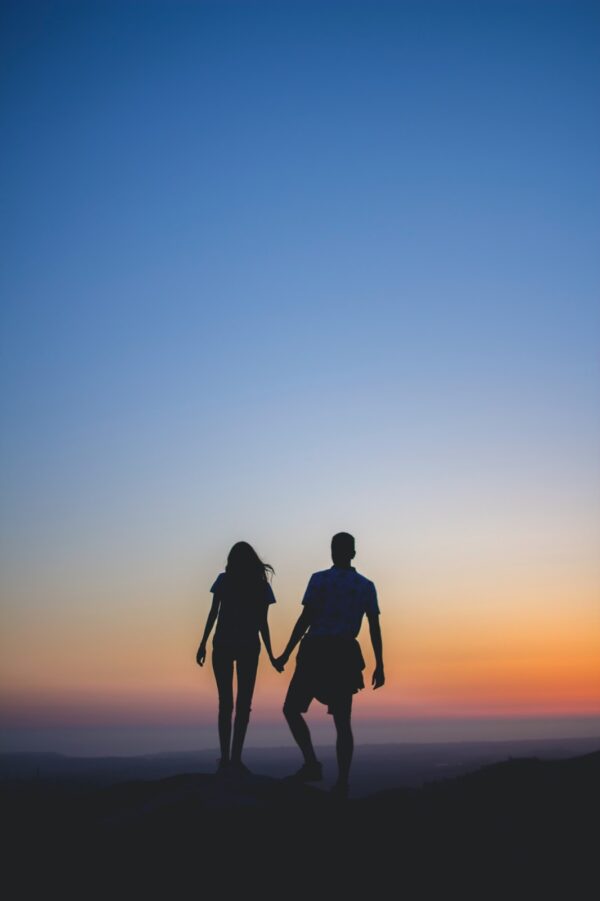 Heart-Shaped Hands
Sometimes, you want to bring a little bit of cheesiness into your engagement photoshoot. And that's completely fine. After all, when else are you going to be able to show off your love for each other? Just like you're joining your lives together, join your hands together in the shape of a heart for the adorable pose.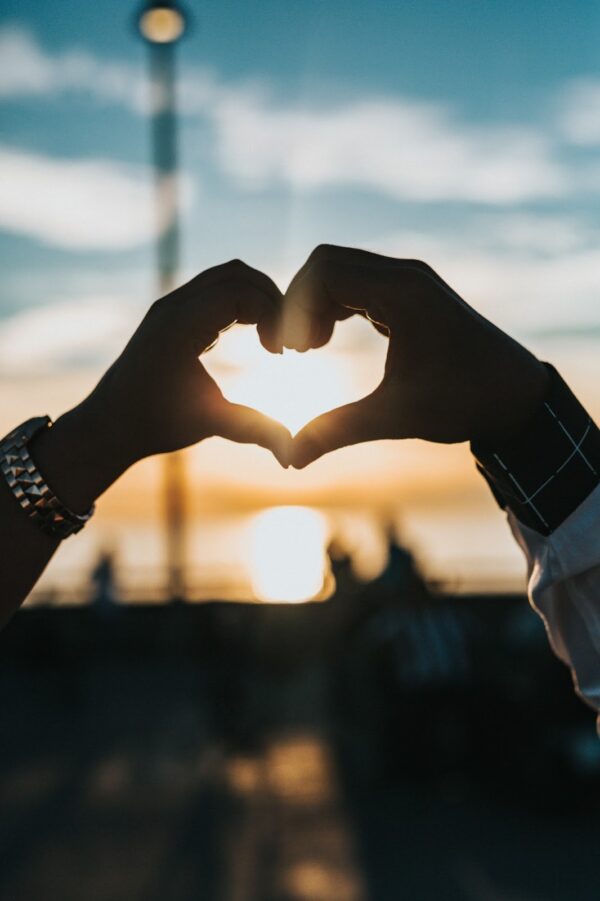 Sign it off with a 'Kiss'
Did you think we'd end it without mentioning a swoon-worthy kiss? We don't need to say too much about this but with this pose, all you need to do is lean into each other to meet your lips.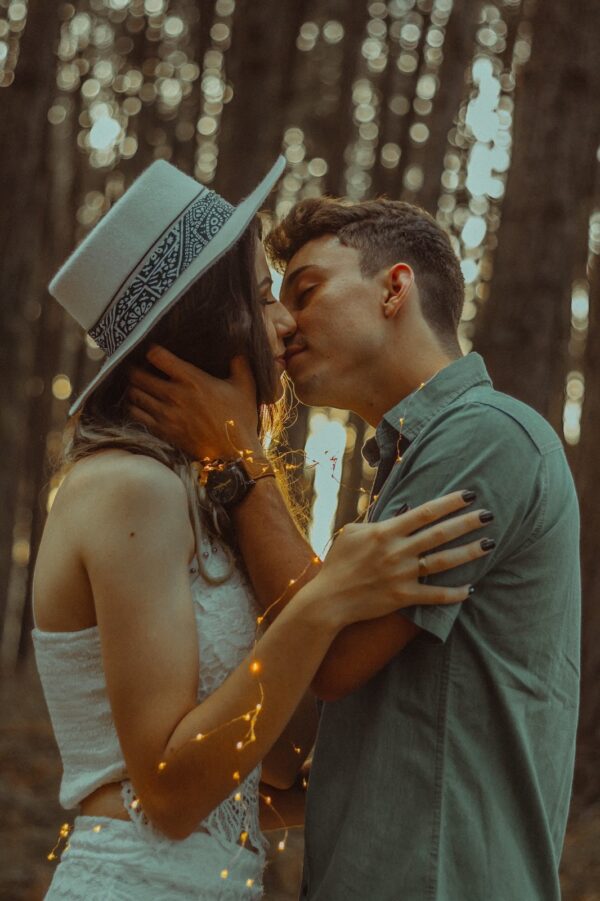 By now, you should have an idea of how you envision your engagement photoshoot poses. Try to take it easy and try to remember, your photographer will take hundreds of photos that will go into editing. So feel free to have fun and make some mistakes.
After all, you'll be engaged for only a short while.
Still looking for inspiration and more ideas for engagement shoot? Click here for even more photoshoot poses for couples.