Not every couple wants a huge wedding with hundreds of guests in a huge venue. Some people prefer a small, intimate wedding ceremony that is a great moment where the two of them can really relax and enjoy the moment with close friends and family only. If you are trying to decide if you want to have an intimate ceremony, we are hoping this post may help you. Today, we are going to show you 4 great ideas to do your small wedding ceremony seating that we simply adore, and we think you will too!
Whether you prefer to say "I do" on a beach or in a beautiful room in your parent's house, here are a few unique small wedding ceremony seating ideas that we love. Enjoy!
This seating idea is perfect for a small wedding ceremony, and it gives every single guest a great view of the bride and groom.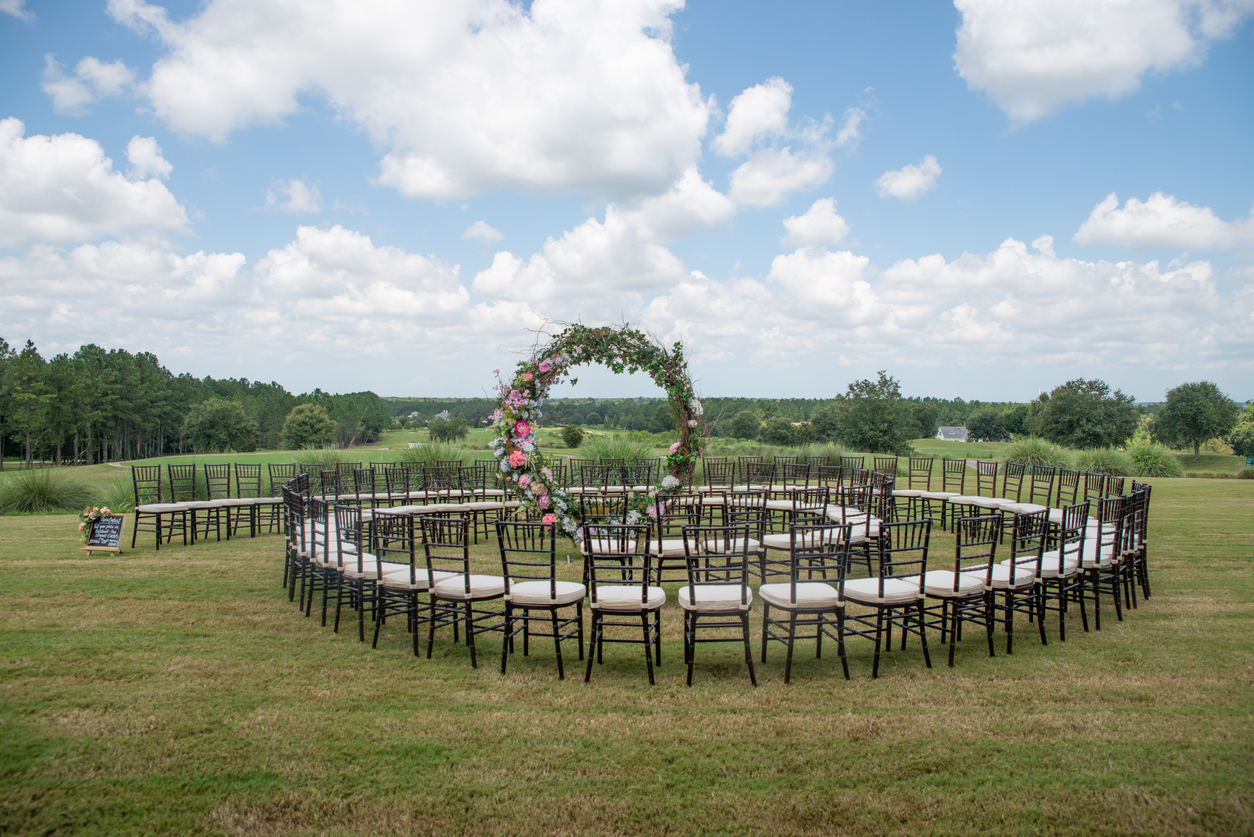 We love the idea of using a large tree as the backdrop for your small wedding ceremony.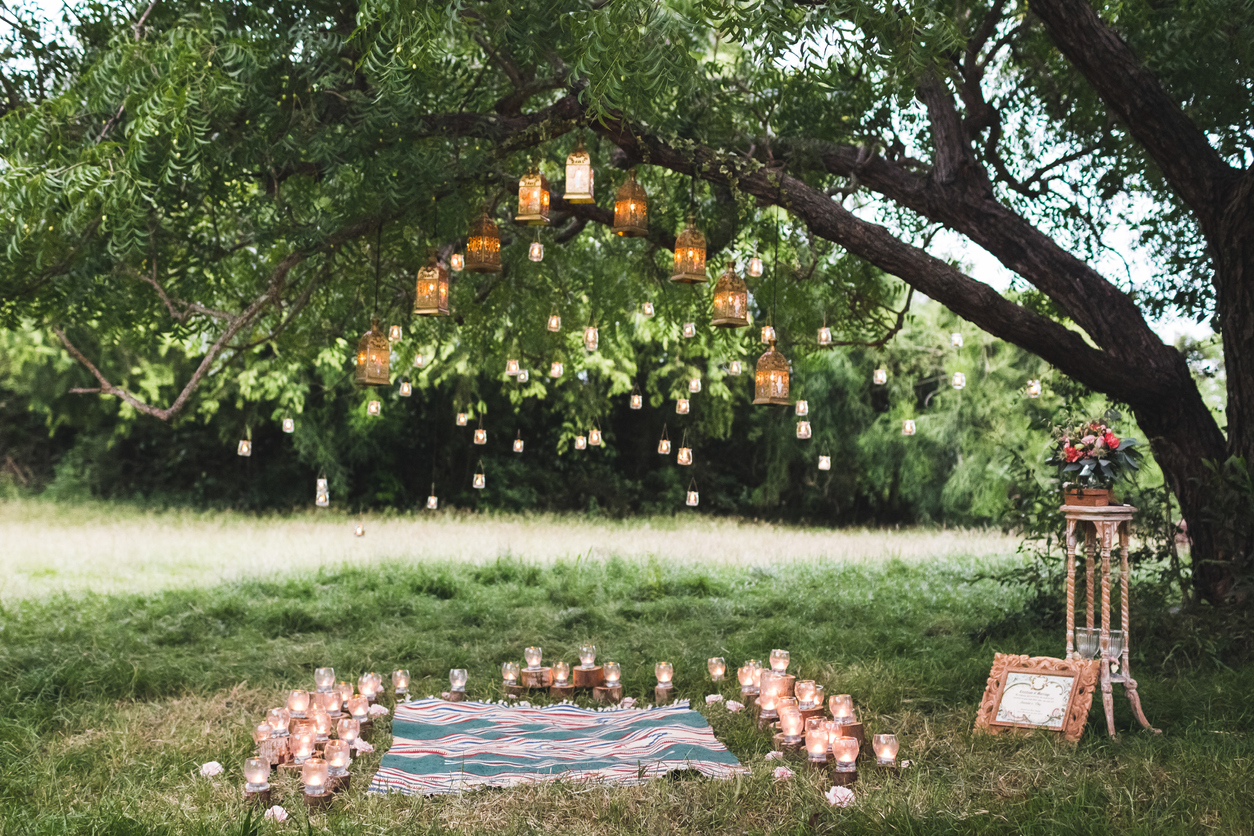 This seating arrangement gives the look of a seashell, perfect for a small, beach wedding!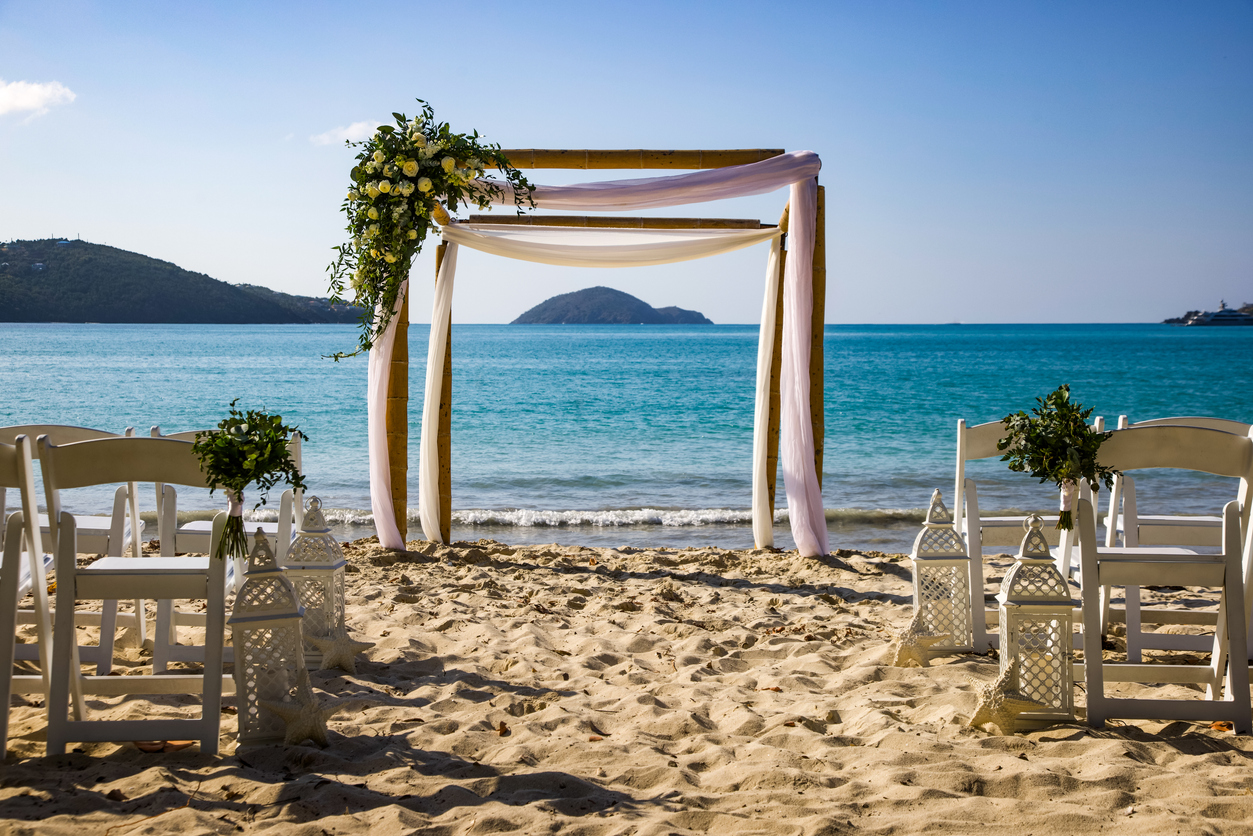 Do you love your own or even your parents' house and would love to say "I do" in a room there? No problem… that would be the perfect intimate space for a small wedding ceremony!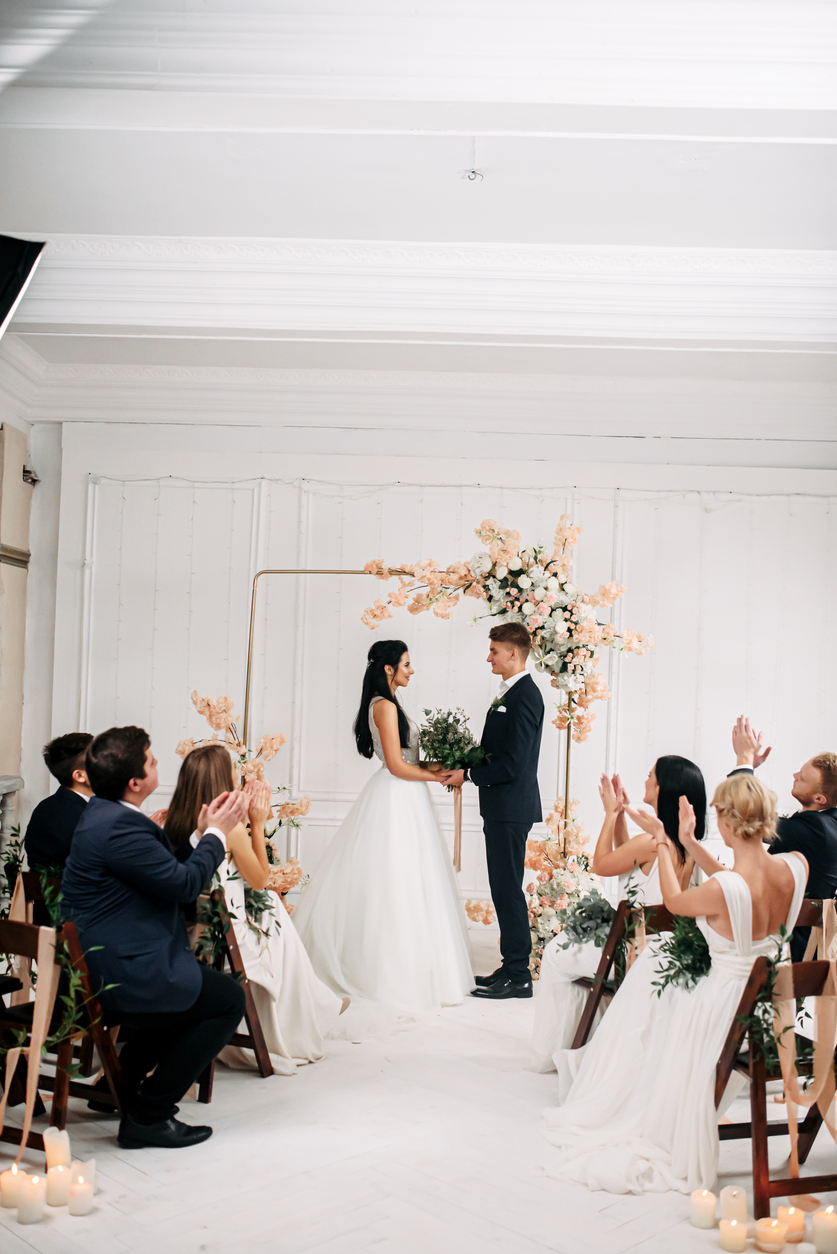 Still trying to decide if an intimate, small wedding ceremony is for you? Here are a couple of real weddings that you should check out:
We hope you got some ideas now for your small wedding! We recommend taking some time to also think about your budget, ceremony length, and the types of vendors you want to work with. Remember that planning a wedding is an exciting opportunity to make lifelong memories, so enjoy every moment and have fun!