In search of stunning summer maternity photoshoot ideas? We've rounded up some serious photography inspiration for maternity images, poses, scenes, and outfit tips.
Pregnancy is a happy, meaningful, and memorable time worth commemorating. What better way to celebrate the journey of motherhood and make the memory last a lifetime than taking maternity photos? And summer is simply a remarkable season to have a pregnancy photoshoot. The weather is warm, and the bright, golden summer light creates a perfect ambiance to give your maternity photos a bit of magic.
This post is packed with summer pregnancy photoshoot ideas and inspiration. Your maternity photoshoot just got a whole lot better!
Summer Maternity Photoshoot Idea #1—Focus on the Belly
Your body undergoes incredible changes during pregnancy. Why not highlight that change and show off your incredible curves and growing belly in your maternity photoshoot?
These summer maternity photoshoot ideas highlight the main character of this shoot—the belly!
Classic Belly Profile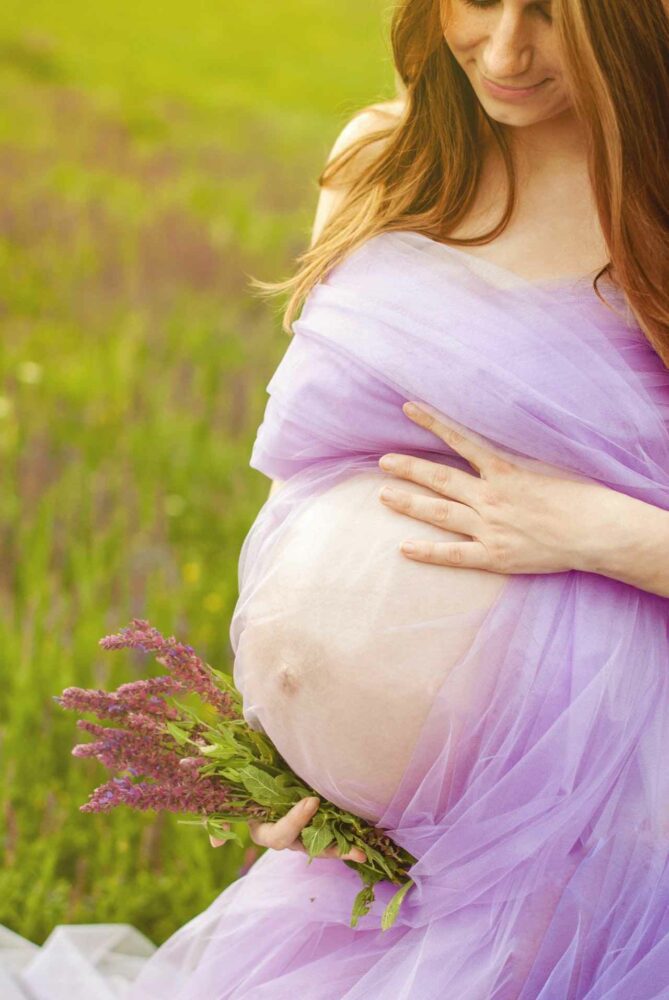 A photograph of your baby bump from different angles is a classic go-to in pregnancy photos. You can do a front-view baby bump pose or a more flattering pose to capture your growing belly—lying down on your back, a classic side profile while standing up, or a from-above shot.
But besides a full body shot, you can also take zoomed-in cute belly profiles. Close-up belly photos shot with dramatic lighting are a bomb.
Spa Day at Home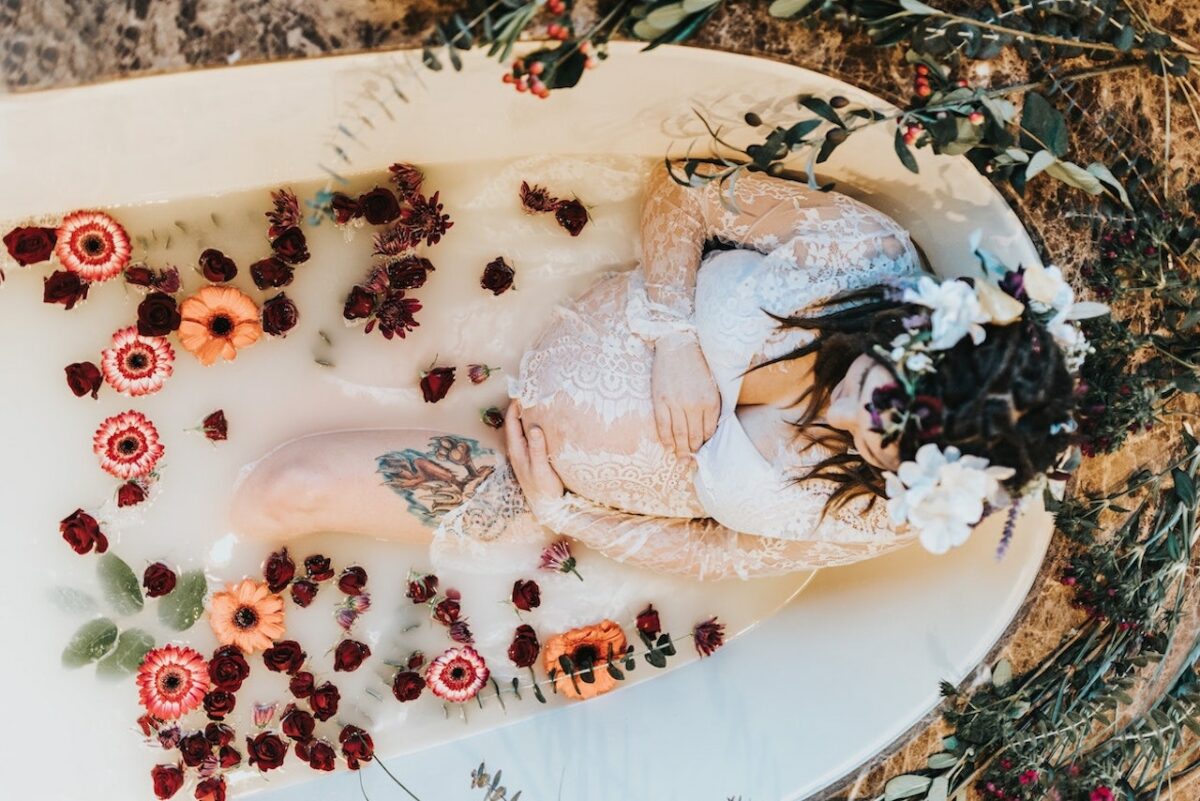 Pregnancy can take such an emotional and physical toll. Why not make your maternity photoshoot a pampering day at home? Think about a soak in relaxing, flower-filled milky water in the tub in the comfort of your home. Now, that's a fantastic pregnancy photoshoot for the summer heat.
Naked Belly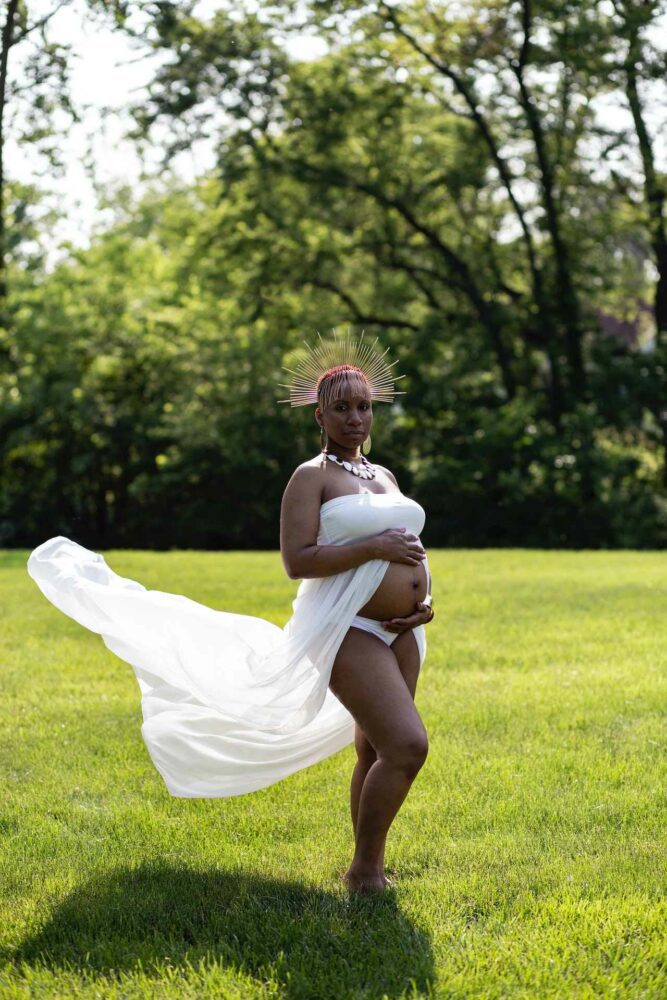 Showing off the naked belly is a popular pose for maternity pictures. And you don't have to be completely naked for this. Wear a robe and drape it across your body or wear your partner's white button-down shirt, but with the buttons opened to expose the belly.
Or, since it's a summer maternity photoshoot, you can opt for a nice bikini and expose your naked baby bump to the camera.
Summer Maternity Photoshoot Idea #2—With Mom & Dad
If you are entering the world of parenthood with a partner, why not get them in the picture? After all, you are "partners in crime." Take advantage of your shared excitement for the baby to bring magic to your maternity photos.
Below are some mom-and-dad summer maternity photography ideas to inspire your next photoshoot.
Matching Bumps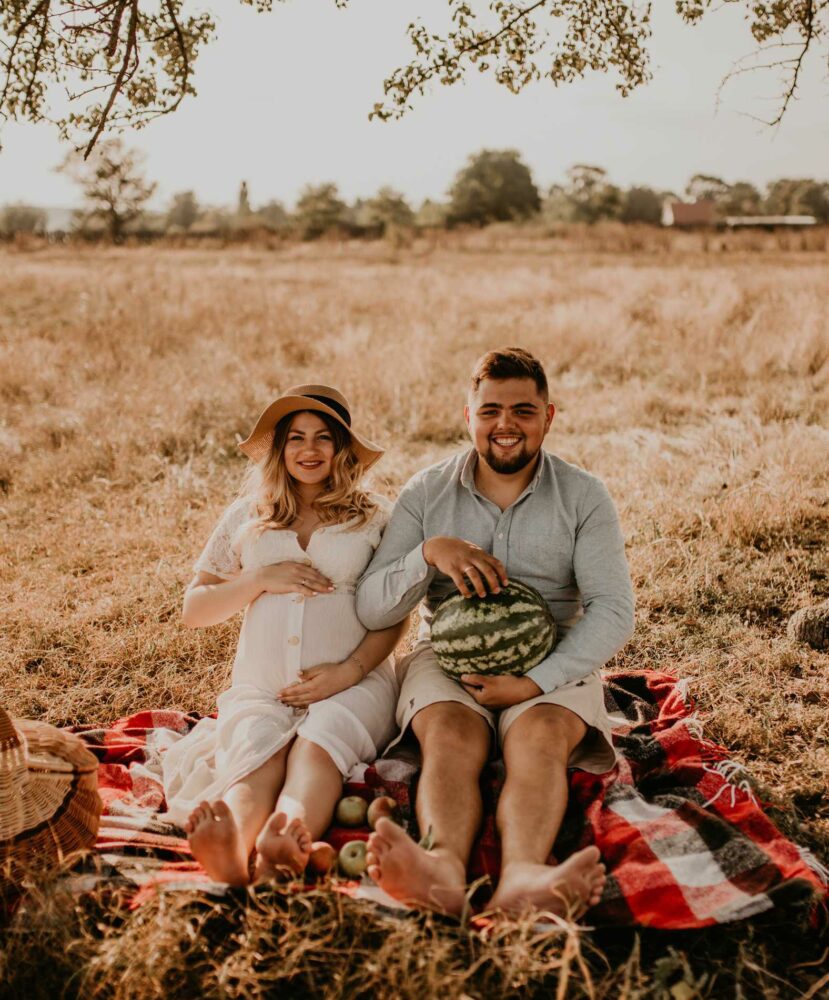 Whose belly is the biggest?
If your partner appreciates good humor, you can also have him in the photoshoot sporting a growing belly. Use a watermelon for your hubby's belly. Stand side by side or with your back from each other and hug your matching bumps. The maternity photos will be both cute and funny!
Sweet Embrace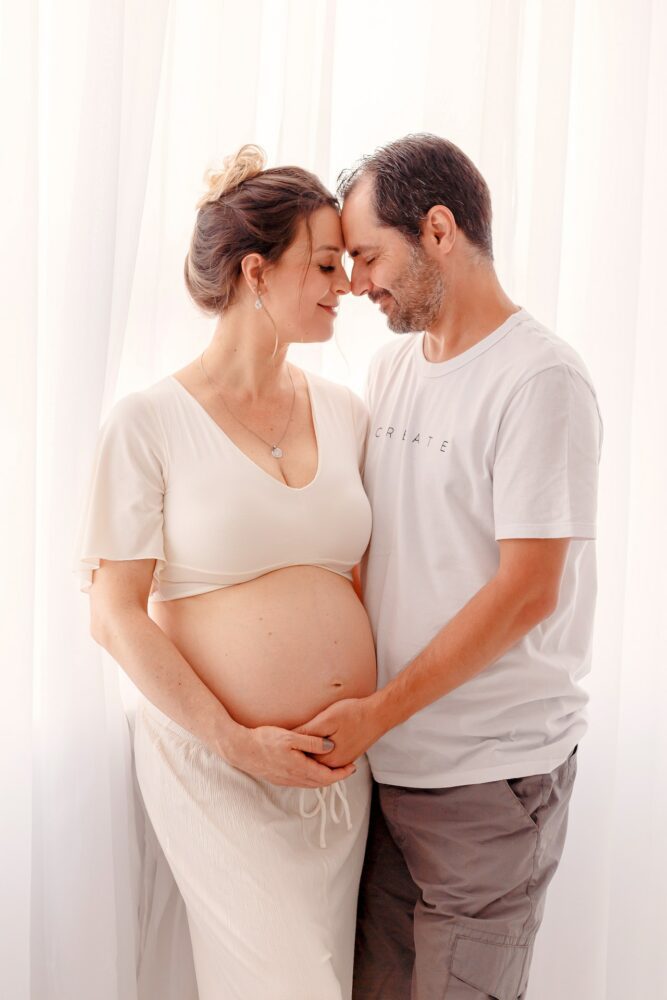 Capture the sincere emotions of the soon-to-be mom and dad with this summer maternity photoshoot idea.
There are plenty of variations to this hugging picture. Dad can hug mom from behind, a great maternity pose to show off the belly. A sweet side hug also makes for an adorable family photo with your baby bump. Of course, you can also try this pregnancy photo idea while lying on the ground on a summer picnic, which is fantastic for a bright summer day.
Sunset Silhouette with Soon-to-Be Daddy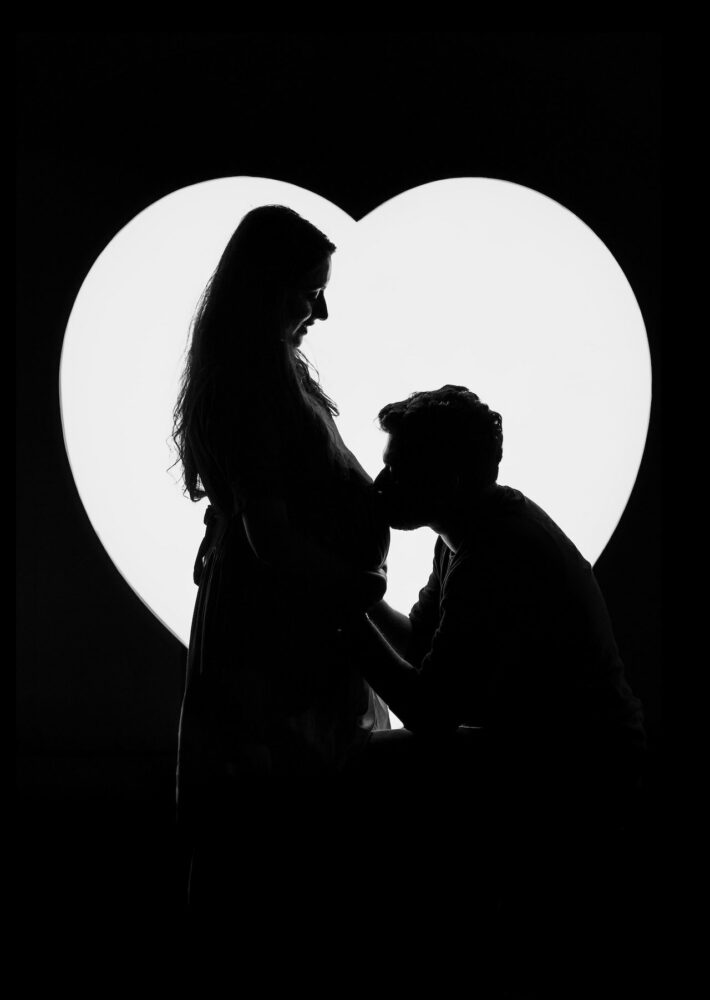 Summers mean you're fortunate to catch plenty of beautiful sunsets. Take advantage of the beautiful golden sunset backdrop and shoot away. A maternity picture with your loving partner set against the setting sun is bound to be classic and unforgettable.
Summer Maternity Photoshoot Idea #3—The Pregnancy Announcement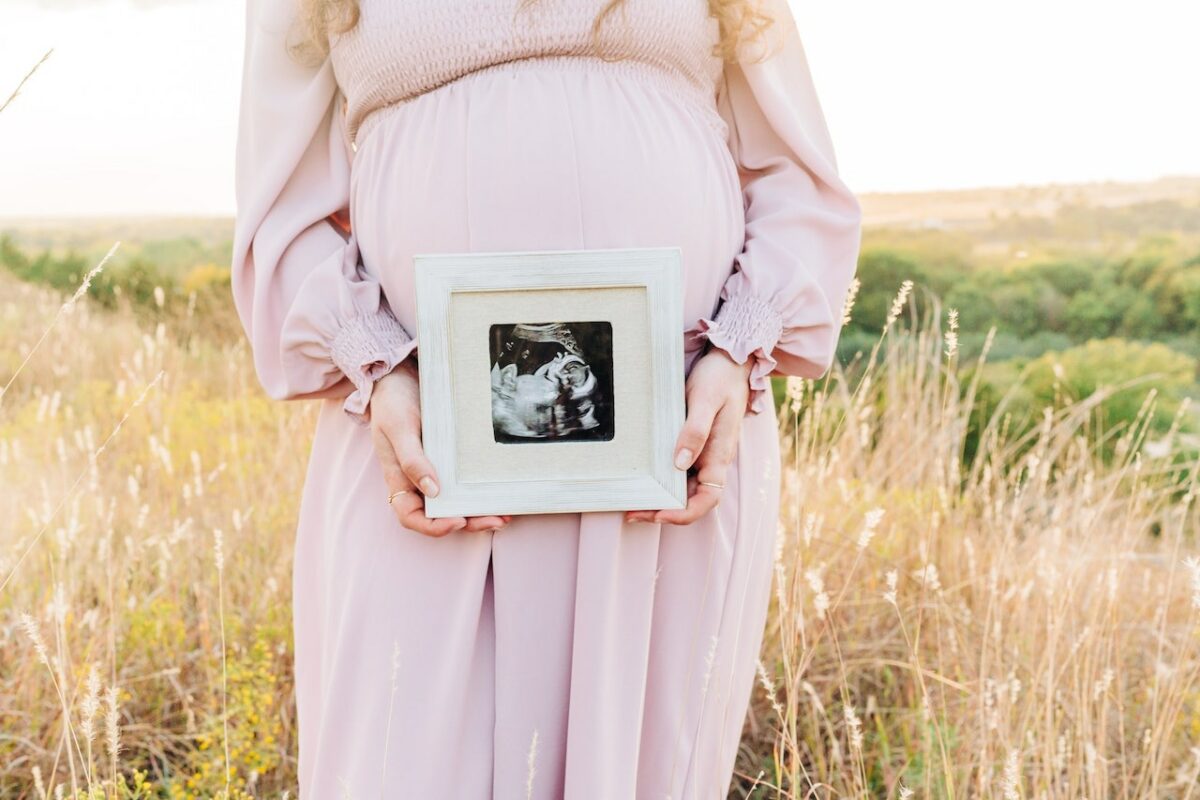 One fantastic way to announce your pregnancy in a personalized summer maternity photoshoot is by bringing along your baby's sonogram. Zoom in on your tiny baby's picture but make sure you, along with your partner if you want, are in the background from a distance for a nice blurry effect. Your baby will be the star of your maternity photoshoot.
Summer Maternity Photoshoot Idea #4—With Baby Stuff
Adding some fun props is a fantastic way to personalize your pregnancy photos. And as a soon-to-be parent, you've likely started stocking up on some baby gear. Dig through your mountain of baby stuff—clothes, toys, and baby books may just be the right prop you're looking for to spice up your summer pregnancy photoshoot.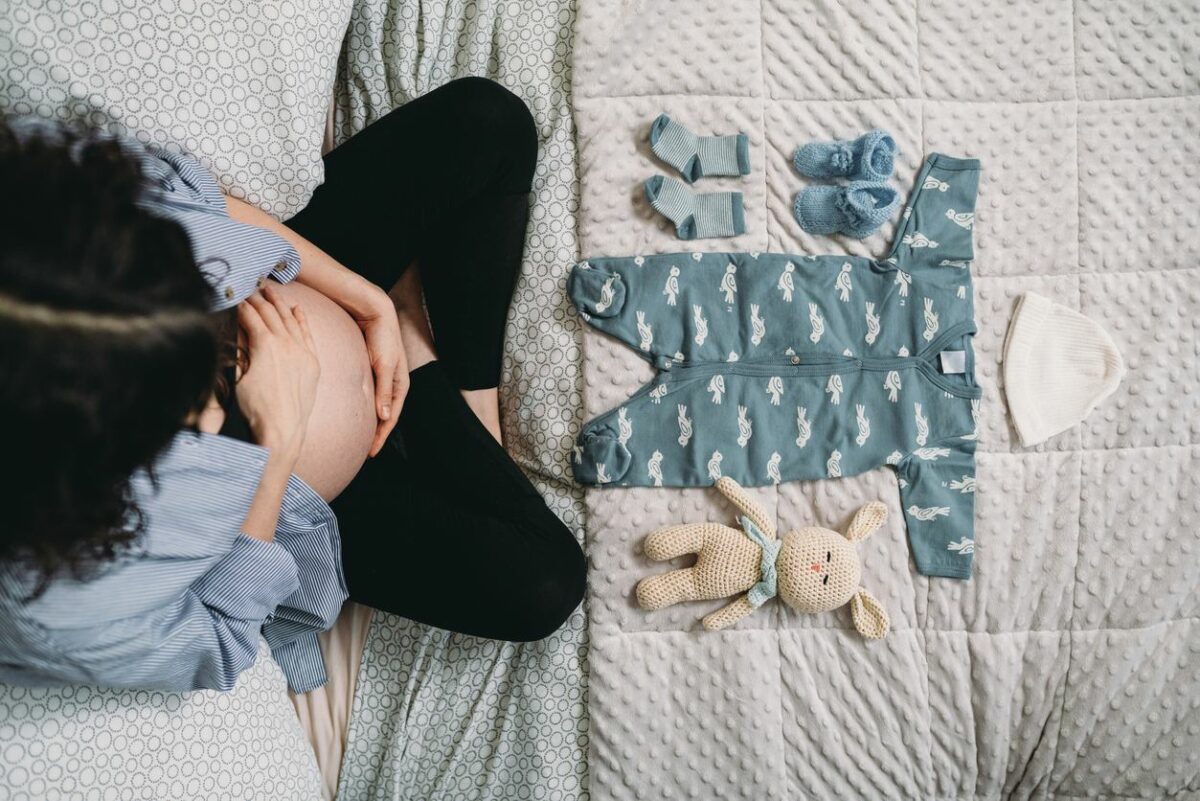 Baby Bump and Booties
Is there anything cuter than a teeny-tiny pair of baby booties? Pick up a pair of baby shoes to use as props for this heart-melting adorable summer maternity photoshoot. Tip: Zoom in on the baby bump and baby shoes for a sweet maternity photo.
Baby Bump and Onesies
Baby clothes are just adorable. Whether it be plain white onesies if you don't want to reveal your baby's gender yet, pink onesies, or blues onesies—they all make a cute prop for your maternity pictures.
Inside the Nursery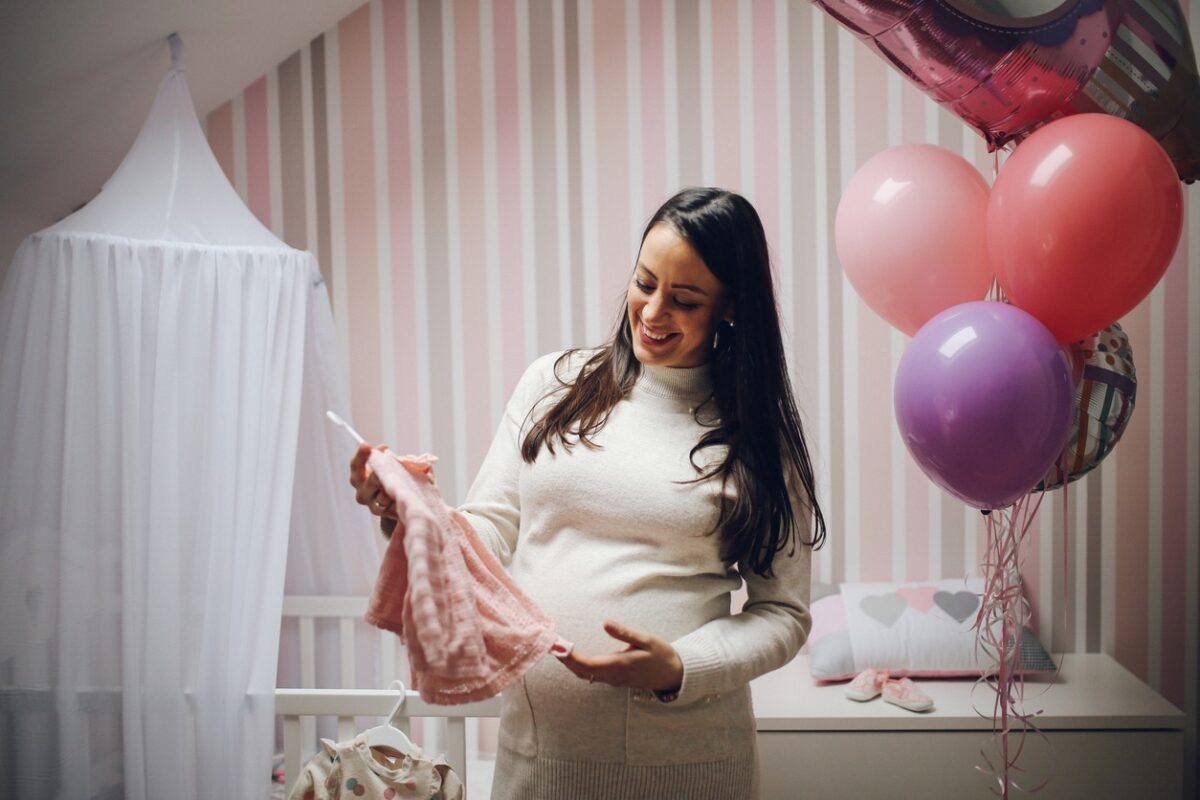 You've spent a lot of effort and time designing and preparing a gorgeous nursery for your baby. So why not take advantage of it? The nursery would make a picture-perfect setting for your summer maternity photoshoot.
Pose with a Rocking Cradle
It's another baby-stuff-related maternity photoshoot you can do, especially if you're done setting up everything the baby needs. Show off your baby bump next to the baby cradle and how excited you are to meet your bundle of joy finally.
Summer Maternity Photoshoot Idea #5—the Gender Reveal
Combine your summer pregnancy photoshoot with a gender reveal and make an entire party out of it. Gather the whole family in the backyard, or a beautiful location of your choice, for the shoot.
Smoke Bombs
Smoke bombs are a remarkable way to incorporate your baby's gender in your summer maternity photos. Plus, the blue or pink smoke in the background will add a bit of magic to the maternity photos.
Colored Balloons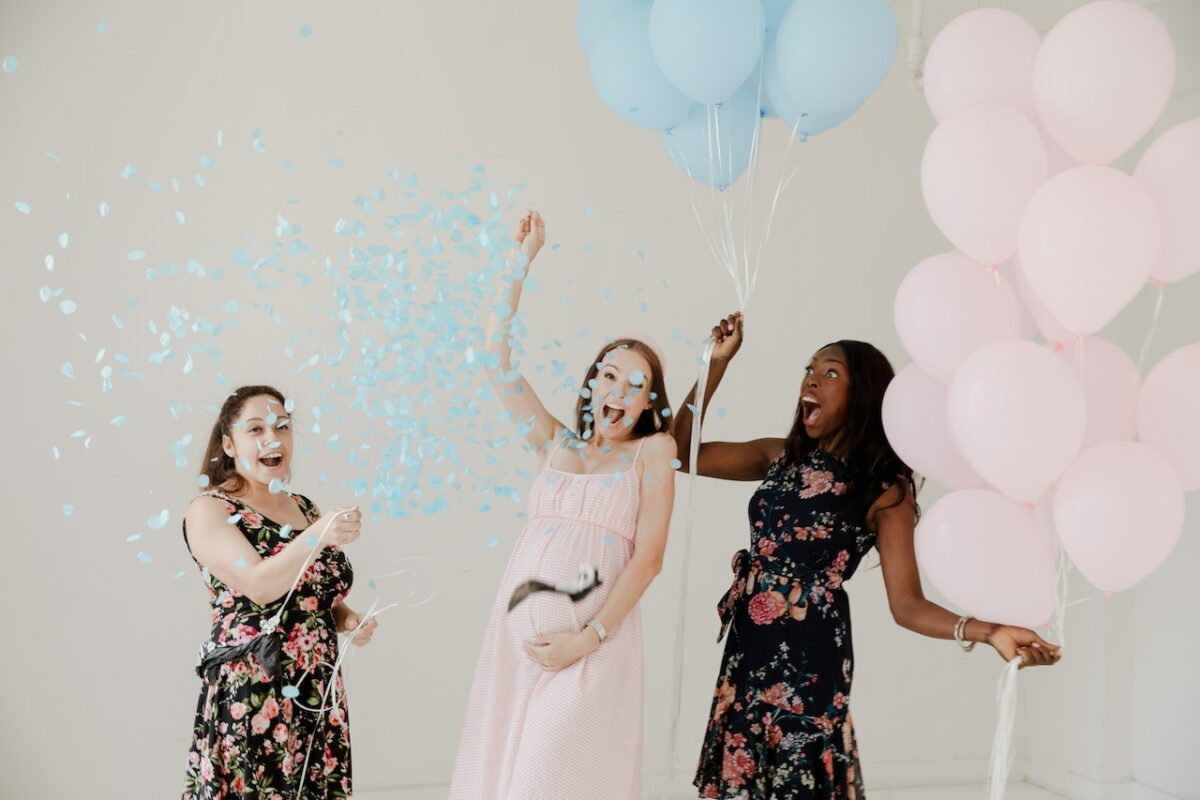 Colored balloons are another way to include your baby's gender in your maternity photos. Plus, giant, round balloons will always photograph incredibly.
Summer Maternity Photoshoot Idea #6—Use Letter Boards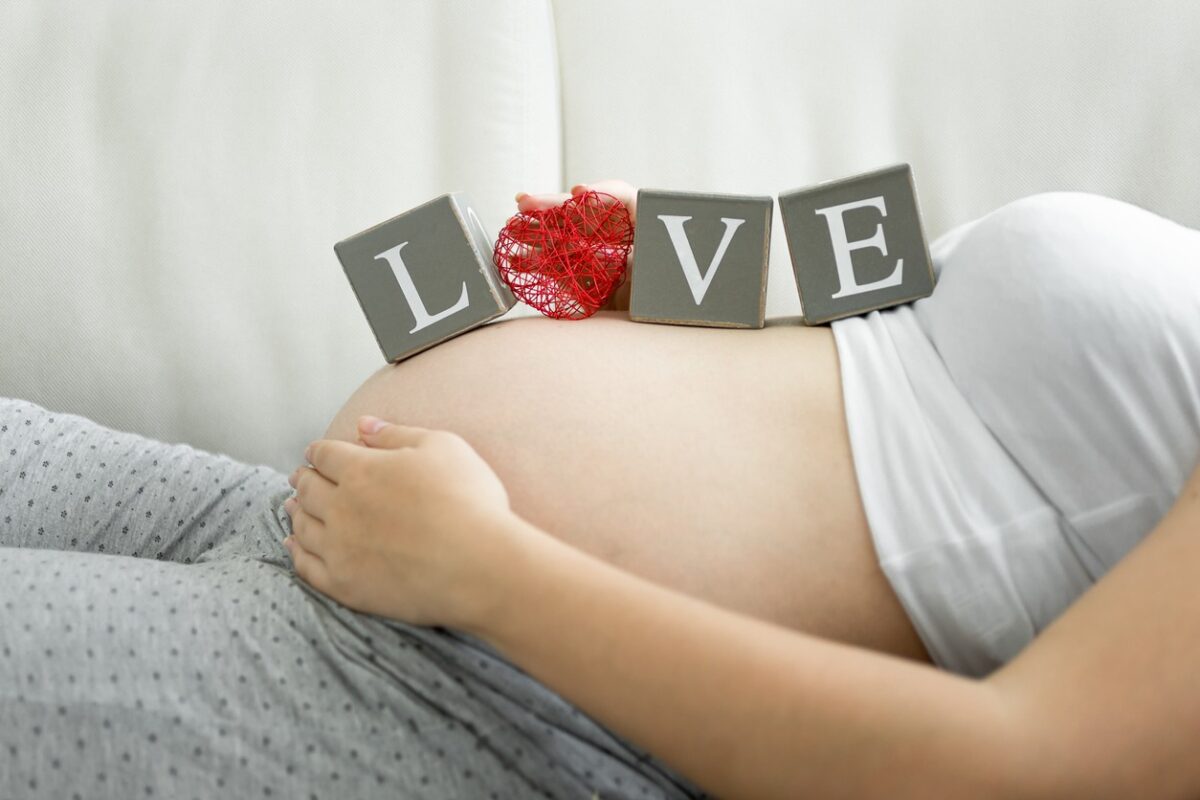 Sometimes, you just got to spell how excited you are to meet your little one. So, get your hands on a letter board for your summer maternity photoshoot.
Baby Name Surprise
Have you decided on your baby's name? Take it to your maternity picture! Use letter boards or alphabet blocks as props for this photoshoot.
Mama and Dada Signs
Just how excited are you to become new parents? Holding signs that say "mama" and "dada" as you pose while sporting a baby bump is too charming to handle. You can even include the kids. Or your furry friends.
Summer Maternity Photoshoot Idea #7—With the Family
It's not just the parents who are excited and waiting for the miracle of birth. The whole family can't wait for the new baby too! So how about capturing everyone's excitement for a summer maternity photoshoot?
Pose with Soon-to-Be Big Sis/Big Bro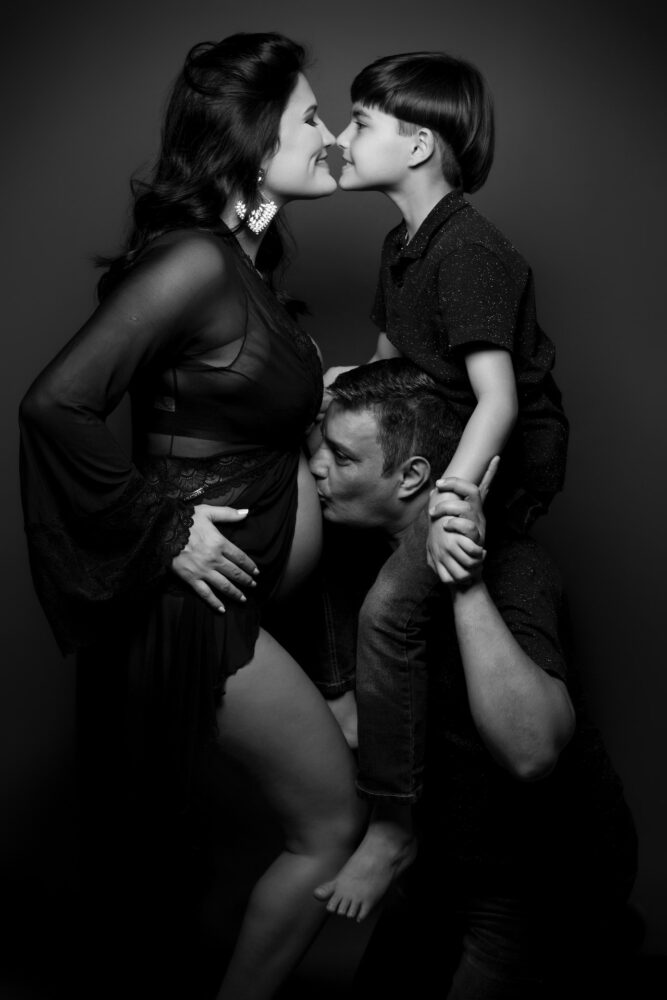 You don't need much for this summer maternity photoshoot idea, just you and the excited soon-to-be big sister or big brother. You can have your partner join the shoot too.
Ask everyone to touch your stomach, grin, and show how excited they are to meet the little one. A kiss from the soon-to-be big sis or big bro would be a money shot.
New Addition to the Family
Get everyone assembled, but leave a space for the brand-new addition to the family. And set any baby stuff in the space to save them a spot!
Summer Maternity Photoshoot Idea #8—Photo Sessions By the Sea
A trip to the seaside is an opportunity that's hard to pass up if you're shooting summer maternity photos.
On the Beach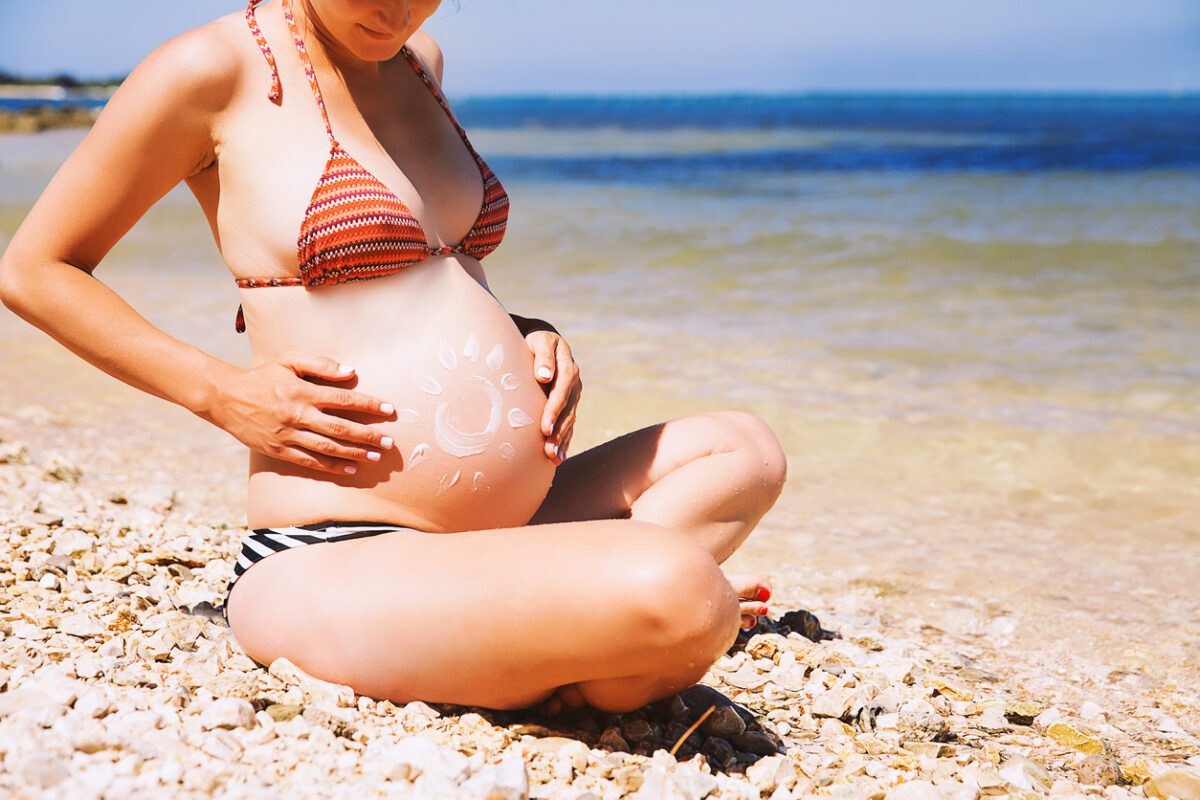 Beaches are not only fantastic couple photoshoot locations. They are great for a summer maternity photo shoot too! Visit one close to your home, put on a fantastic maternity dress, enjoy a stroll on the sand barefoot, and give the camera your best smile!
By the Waves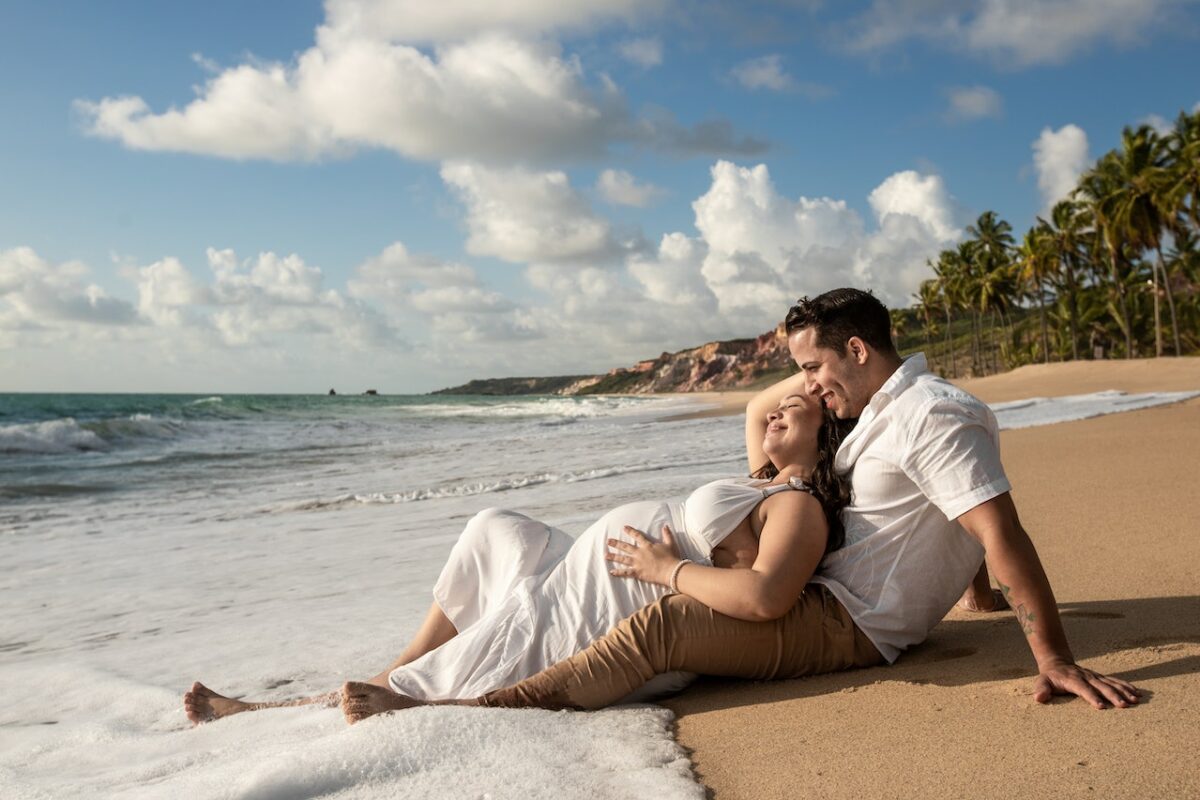 If you want, you can make a splash in your summer maternity photos by looking fabulous against the waves. Dip your toes in the water, strike a laid-back pose as the waves lap at your feet, and you have a stunning summer pregnancy picture.
Underwater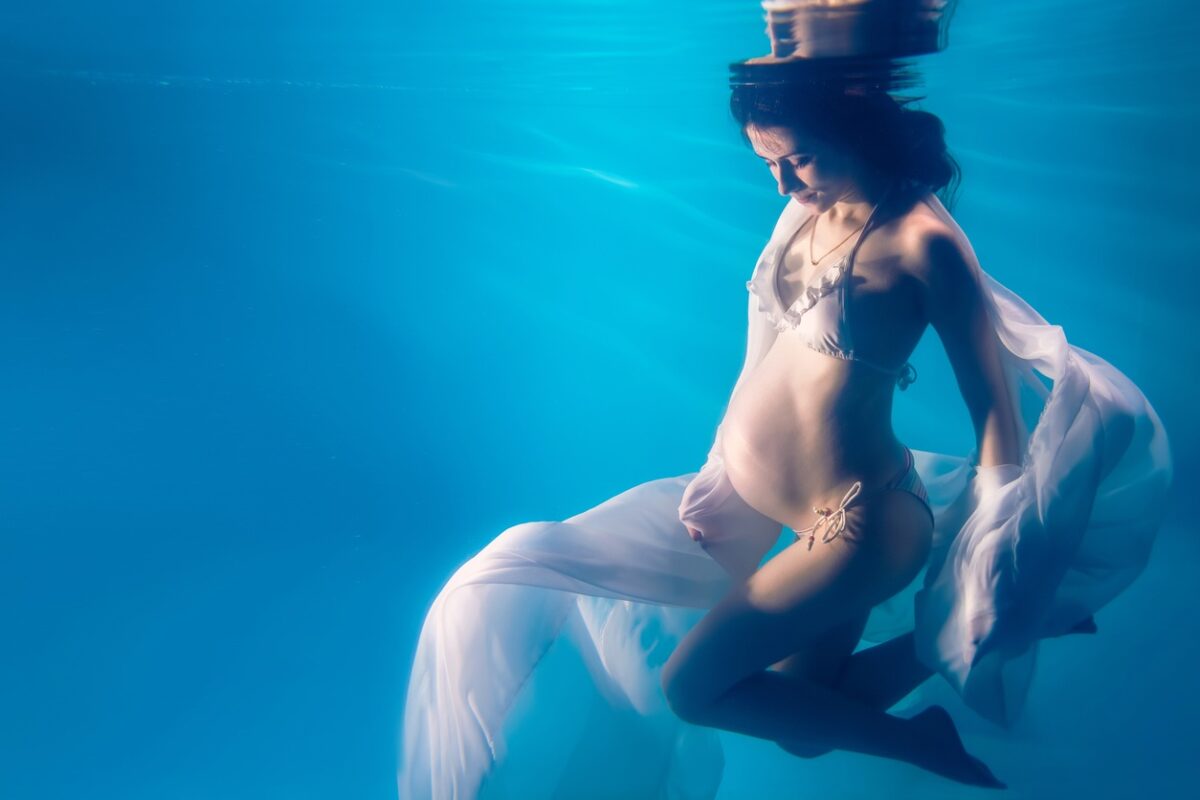 Create unique and beautiful maternity photos perfect for the summer with some underwater adventure. It might be one of the hardest summer maternity photoshoot ideas we have on our list, but if you're ready for the challenge, the resulting images will be nothing short of magical.
What to Wear for a Maternity Photoshoot?
Naturally, you'd want to look beautiful in your maternity photos, bump and all. And here's tip #1 to find the best dress for your photoshoot—choose flattering silhouettes. Think of:
A top or a dress that's tight up top or tight just above the belly.
A skirt or a dress that flares out just above the baby bump.
A skirt or dress with a flowy bottom that allows a lot of movement. It looks flattering and gives you something to swish during the photoshoot.
Two length options: a midi dress or skirt if you want to show off your shoes or a floor-length skirt or dress for a more flowy and romantic look. You don't want to wear something longer than that or risk tripping on it.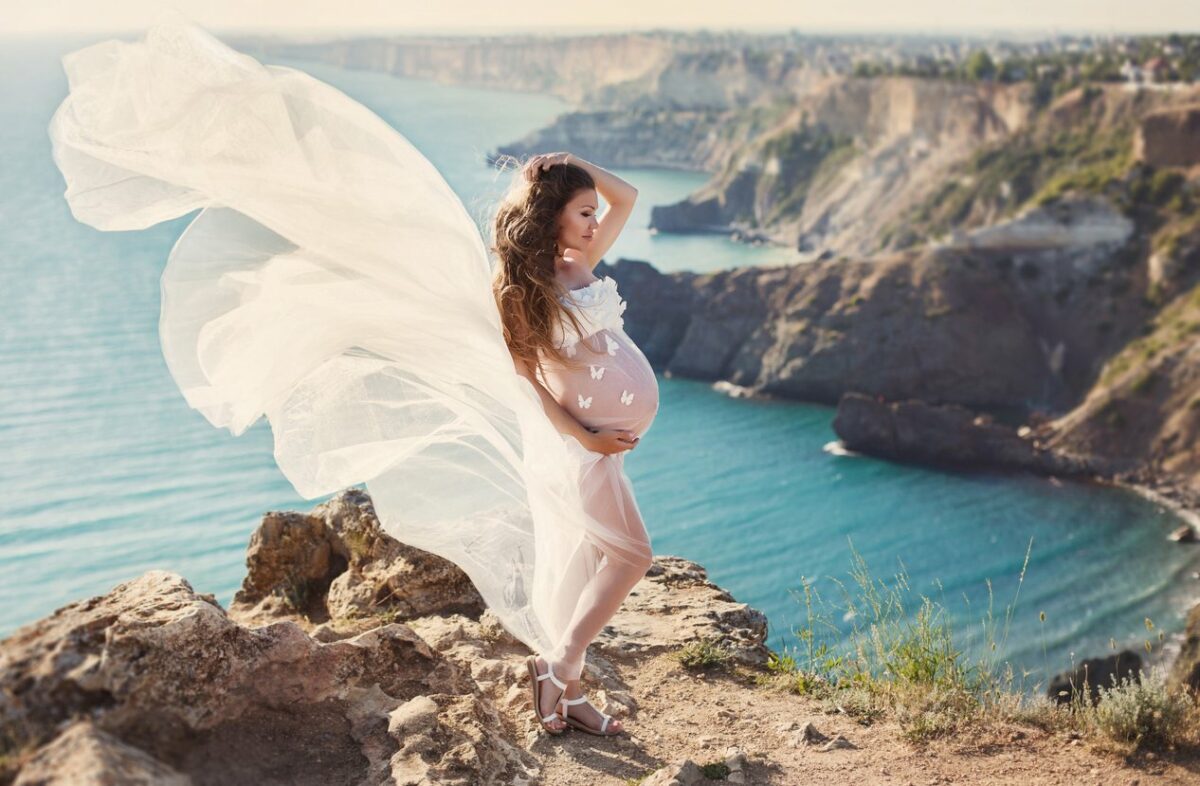 Tip #2: choose a fabric with a nice flow and swish. Rayon and polyester have great flow. Soft cotton also has a nice texture without being too stiff. Crepe and gauze fabrics will also photograph well.
Tip #3: dress for the heat. Since the summer is a bit hot, look for more breathable fabric. Something light and airy makes a perfect outfit for a summer maternity photoshoot.
The Takeaway
Shooting pregnancy photos is a fantastic way to capture precious memories when you carry your little bundle of joy. And you may not always feel the pregnancy glow, but maternity photoshoots are also a fantastic way to remember and celebrate how wonderful and capable your body is.
There are a lot of summer maternity photoshoot ideas, and hopefully, we've given you plenty of inspiration for your photo shoot.