In the past few years, many couples have gained interest in taking first-look photos. It is a special time when the bride and groom get to see each other alone before the ceremony. They can talk and spend time together in their last moments together before saying, 'I do'.
The first look is also a perfect time for your photographer to capture the look on the groom's face as he sees his bride for the first time, and to also photograph the two spending those few quality moments together while sharing a kiss or even a few moments to reflect or rest.
Today, we want to share 3 tips for taking first-look photos, so you can make sure between you and the wedding photographer, that you are capturing the best possible photos you can!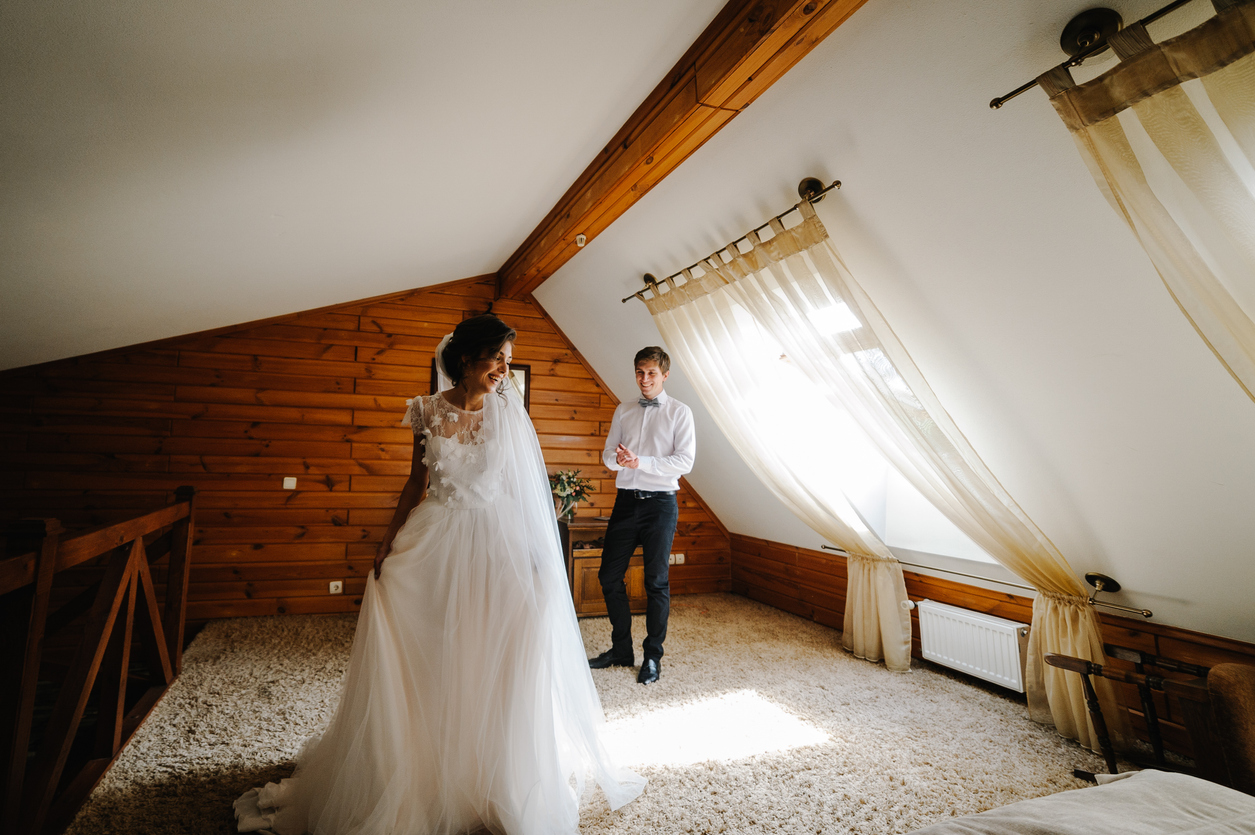 1. Do not allow others to be around.
This is a time for the two of you to spend quality time together before the wedding ceremony and reception begins. The entire wedding day (or wedding weekend for that matter) tends to be a little busy for most couples. You are going to the rehearsal dinner, hanging out with your wedding party, taking time to do your hair and makeup, and then finally talking to all your guests at the reception after you say your vows during the ceremony. Having even just a few minutes alone without tons of people around is perfect.
2. Be sure to plan ahead for the first look.
If you know ahead of time that you want to have a first look, plan ahead and tell your photographer so they can include it on their day-of schedule. It is also important for the photographer to know ahead of time so they can check out your venue and decide where the best locations around the property would be to make the best background in the photos.
This is also important because if there are special lighting or other props that you or the photographer may need, you do not want to be rushing around before your ceremony. The first look is a time to enjoy so planning ahead will make it all the more enjoyable and memorable.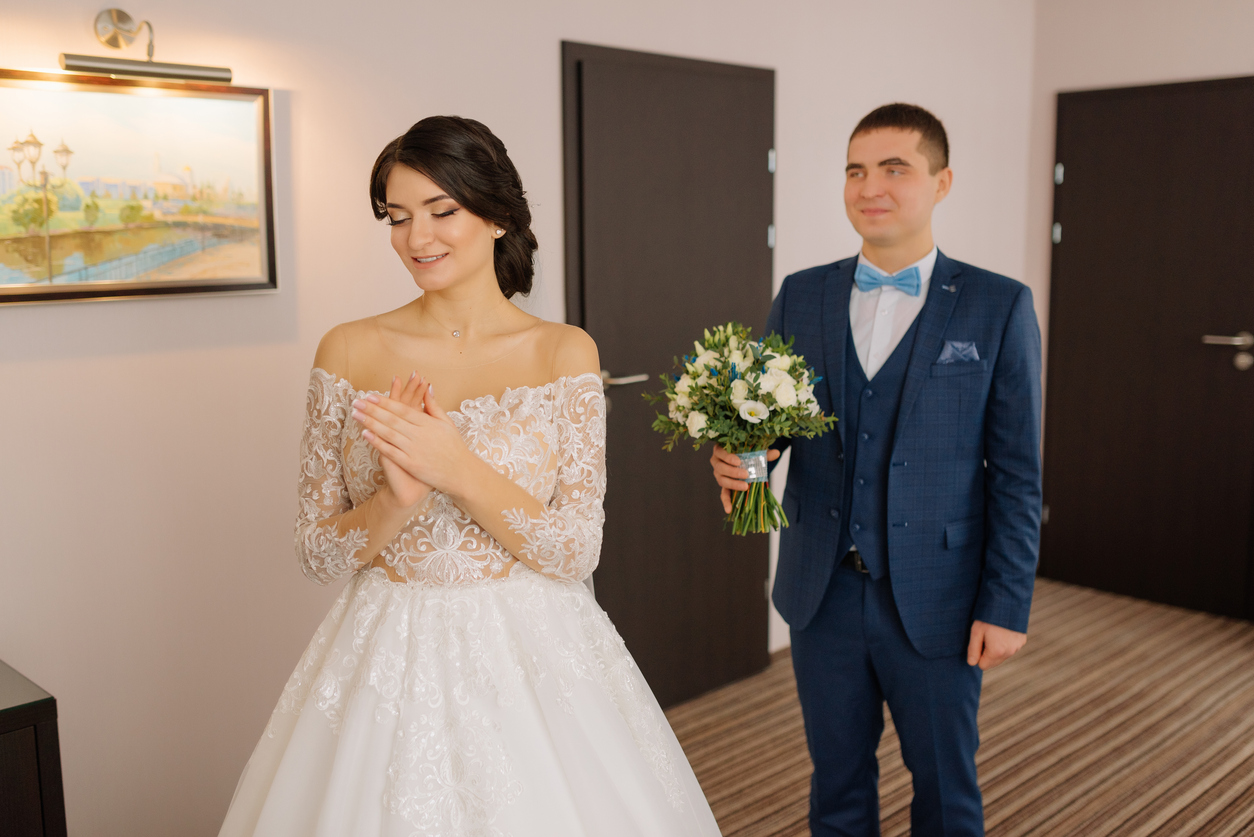 3. Take some photos, but also have quality one-on-one time.
Of course, one of the great reasons for a first look is for the wedding photographer to capture amazing photos of the couple when they first see each other in a more private setting, rather than traditionally when just walking down the aisle. You want your photographer to shoot those special moments, but you do not want the photographer to be there for the entire first look.
Take a few photos at the beginning and then take some time with one another without having to pose and smile for the camera. It may even be beneficial for you to talk with your photographer before the wedding day to let them know that while you want photos, you also want to have time left over to spend a little one-on-one time together.
Here are a few other first-look posts you may enjoy: