You're engaged! CONGRATS! You may have been waiting for that proposal to happen, or it may have been a total surprise, but no matter what, you and your soon-to-be are happy and getting ready to plan your wedding!
But with all the stress and craziness that can come with planning an event as huge as a wedding, it can take a turn on anyone, which means that it could also take a turn on your relationship if you let it. No bride or groom wants that, so here are some ways to enjoy your engagement period even while getting all your wedding planning details set.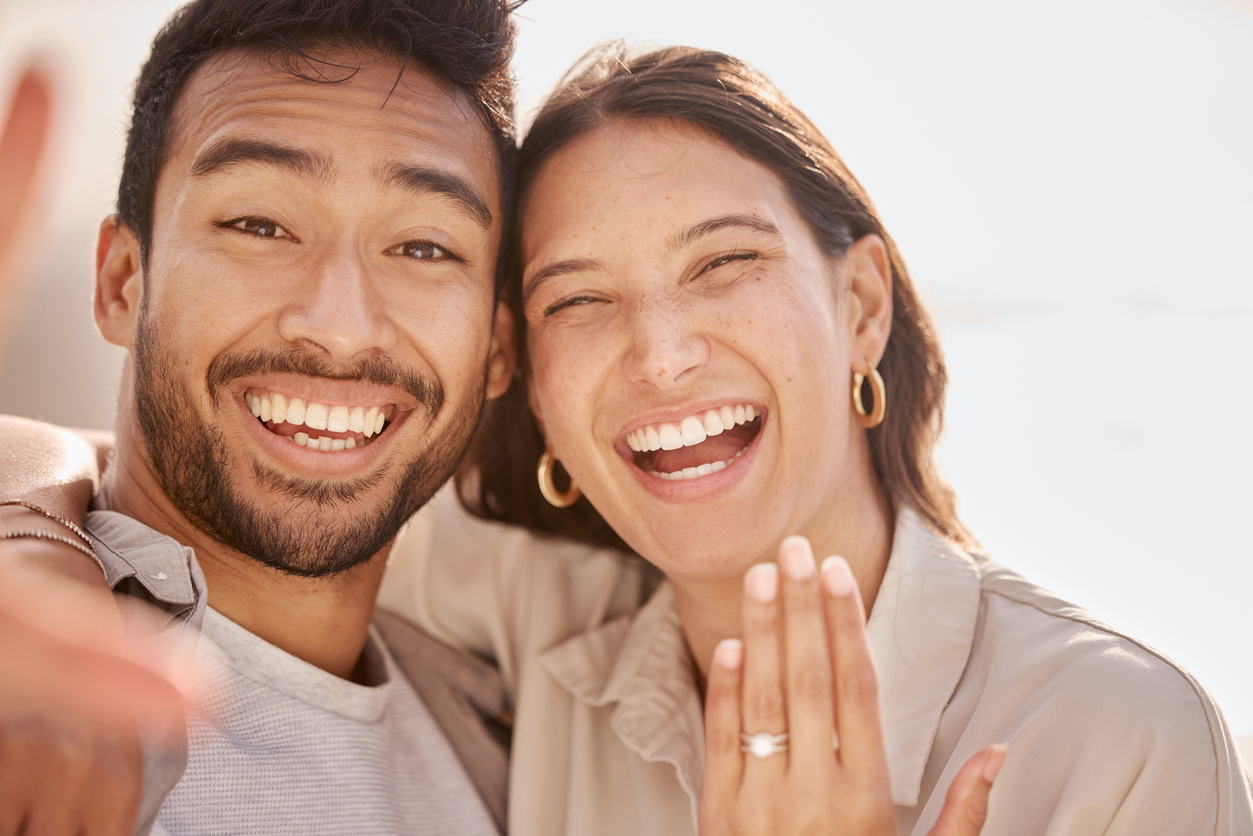 Here are 5 ways that you can be sure to enjoy every moment of your engagement!
1. You do not have to start planning right away.
Take some time once you get engaged to savor the moments of the proposal, and tell your friends and family, without rushing into all the wedding planning right off the bat. When do you finally begin planning, sit down together to see what vision you both have for your special day so you can both give your input, wants, and needs before you get knee-deep in planning.
2. Remember why you are getting married.
Planning a wedding is tough and can be stressful. Make sure you take time away from the wedding planning to spend time together as a couple… and try not to even talk about what color dresses you will be using or how to address your envelopes during your special time together! Take time to remember why you are getting married and your love story!
3. Be on the same team.
You are getting married so you are now officially on the same team and this can be one of the most difficult things to remember when saying "I do." Throughout the wedding planning process, a friend or family member may try and get you to stand up to your future spouse about a specific wedding detail… remember who will be standing next to you when you are exchanging vows. Not your parents or your best friend and even though you love them all very much, at the end you and your partner are on the same team and you need to stick up and stand by one another.
4. Keep things simple when you can.
Keeping things simple may mean something different for every couple. Perhaps that means cutting back your guest list from 300 to 150; maybe it means allowing your best friend who is very crafty design and creates your invitations for you like she has been wanting to do. If there are people in your group who want to help out, let them (as long as they stick with the ideas and suggestions you provide). Keeping things simple in certain ways will in turn keep your stress level down and will help you to enjoy your engagement much more!
5. Take fun engagement photos!
Taking engagement photos that will help you capture and remember these special memories for years to come is a must! Perhaps take the photos in a location that is special to you both… the college campus you both went to, the beach that you vacation at regularly, or even in the family home that is special to you. Here are a few great ideas for where to take your engagement photos. It is also fun if you incorporate props into your photos if you have one that makes sense for the time of year and theme you are planning.