Congratulations you're engaged! If you are like most brides, within a week of your engagement you'll have a stack of wedding magazines and a Pinterest board galore – all helping you shape the vision of your day.
Dress shopping is a big part of wedding planning. And it is oh so fun (When else do you get to try on gorgeous dress after gorgeous dress to wear to one of the most special events of your life?).
We'll go over how to find the wedding dress that's perfect for you and you can find your perfect dress faster if you keep these tips in mind:
When and Where
Your wedding venue and time of day help set the tone for your gown's style. If you are getting married at 7:00 pm in an elegant hotel, you might want to consider a ballgown. Having a noon garden ceremony? A romantic lace gown might be in order.
You can look at wedding dresses before you've nailed down these two specifics but don't buy until you know. Because when and where do matter when it comes to what you wear.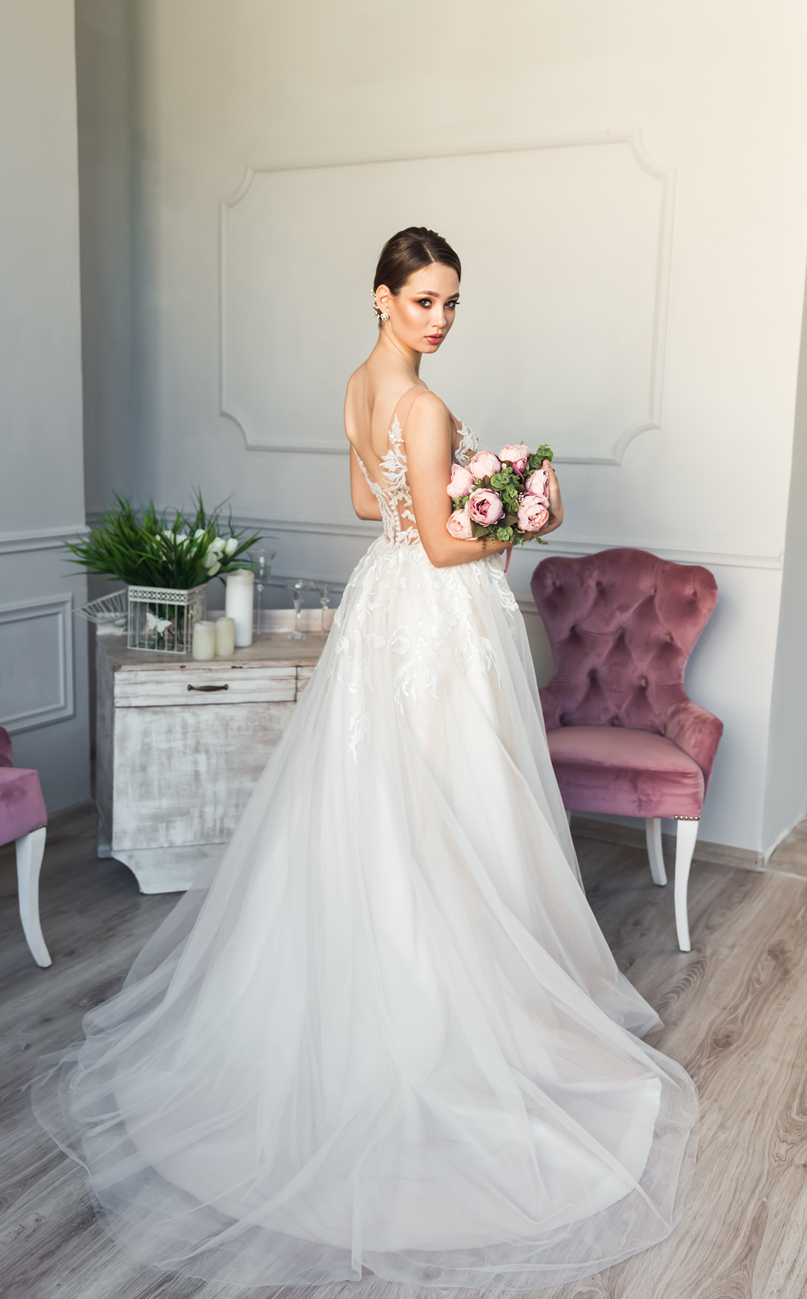 Know Your Look
Every wedding dress tells a story. Like all clothes, it makes a statement about the girl wearing them. Are you a traditionalist? A glamour girl? A fashionista? There is a wedding dress for each of these styles (and so many more). Knowing you're looking will help you find the style of wedding dress that makes your heart skip a beat.
Start by looking in magazines and online, and at celebrity wedding gowns you can't stop looking at. A style will emerge from your tear sheet and pins that will help you see the kind of wedding dresses you are drawn to.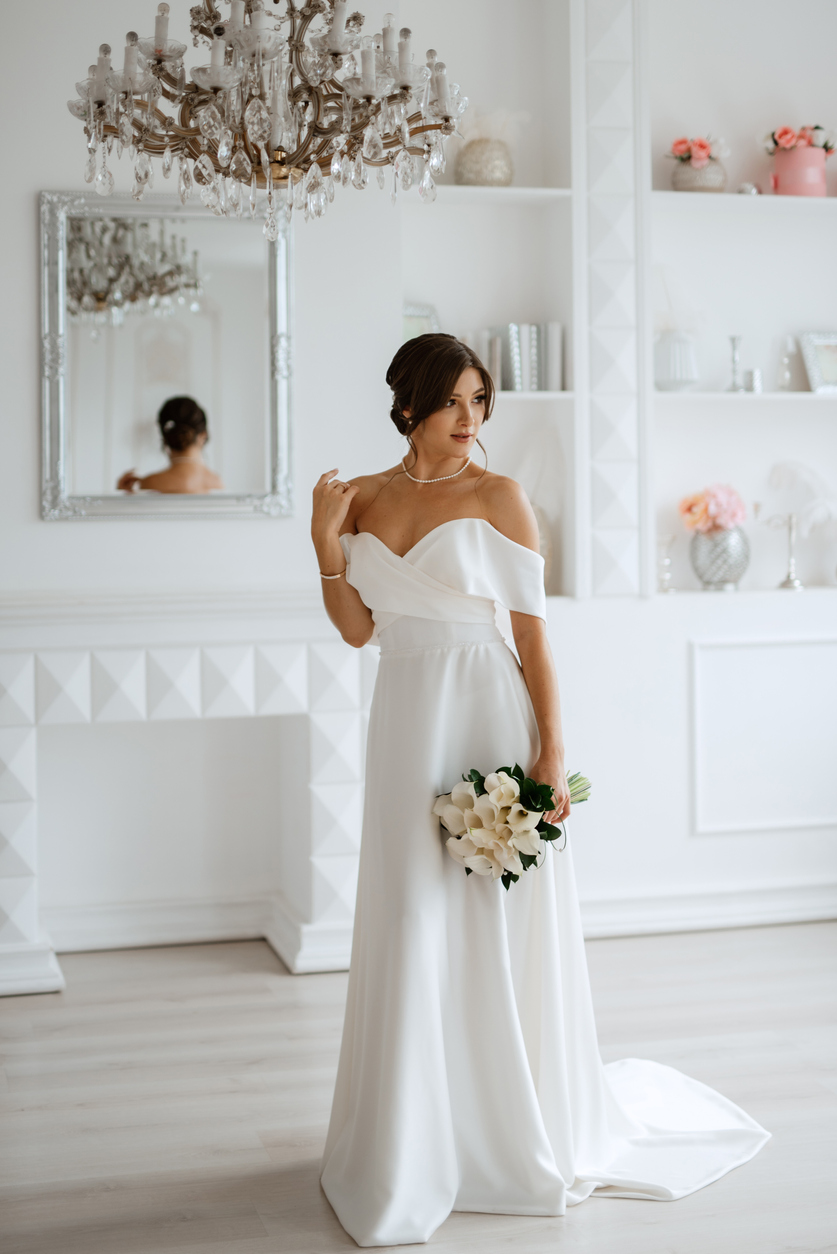 Bear Your Budget in Mind
Who doesn't love Vera Wang? She'll have most brides swooning over her magnificent gowns, but perhaps not her price points.
The good news is, there truly is a stunning gown for every bride – at every price point. If you love luxe, you'll want to look at Vera Wang, Monique Lhuillier, and Lazaro. If you need a more approachable price point, Maggie Sottero, Allure, and Casablanca make lovely gowns. And if you're really looking to save David's Bridal makes pretty gowns with truly accessible price points. Even Vera Wang and Zac Pozen each have lines there…budget may be a constraint, but the reality is you can still find your perfect dress.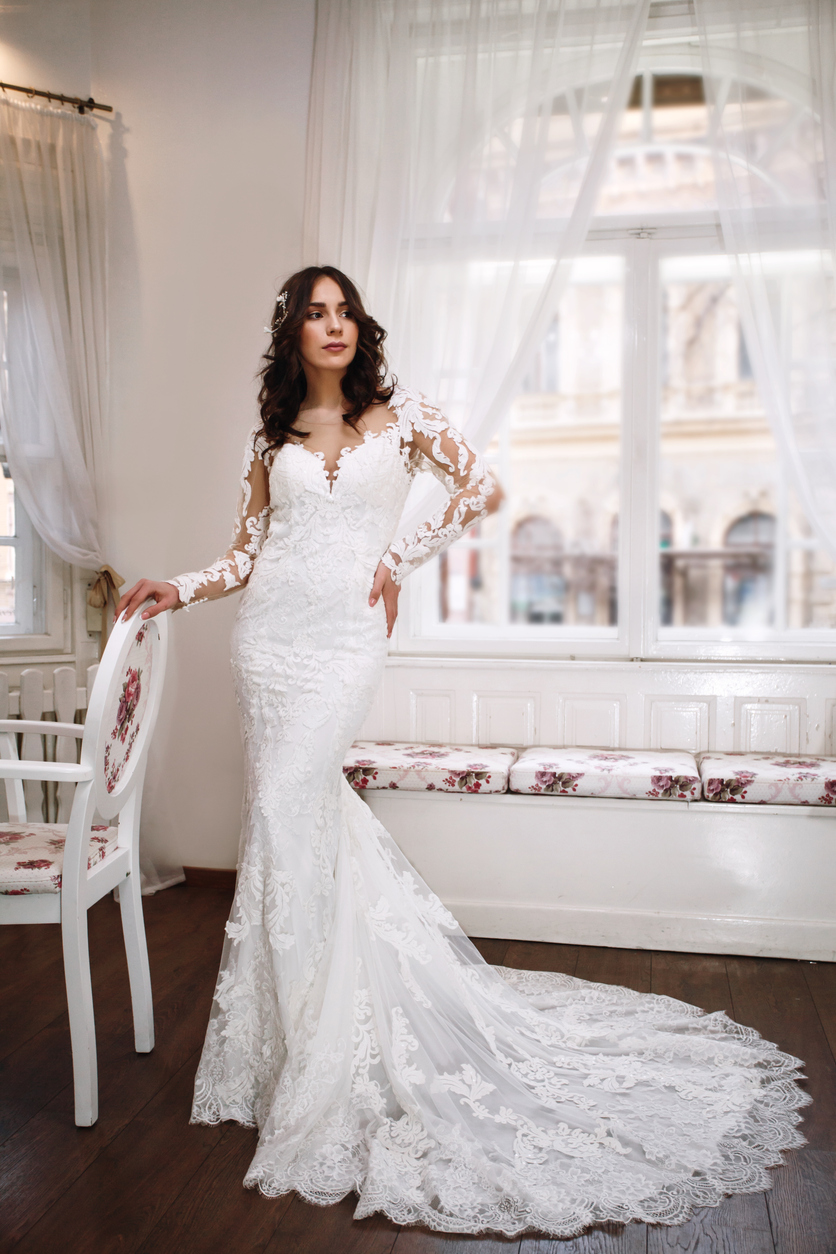 Know It When You Find It
You will. There is just something about finding your wedding dress. And it's as much about how you feel in it as how you look in it. You feel pretty, happy, and radiant. And you look the same. When you find your dress, buy it, and then stop looking. Because just like your husband-to-be. When you know, you know.
Happy dress shopping!
Don't forget to check out all the dresses available for 10-90% off retail prices at PreOwnedWeddingDresses.com!