There is a wedding gown for every bride and you just have to search to find the one that is the most special and perfect for you! If you are planning a wedding in the spring, you want to find a gown that you love, but that also compliments the season… especially if you are having an outdoor wedding.
Today, we want to share with you 4 wedding gowns perfect for a spring wedding. We hope these bring you a little inspiration if you are thinking about what your dream wedding gown will be, and hopefully help you narrow down some of your favorite styles.
This dress with its dramatic floral lace is perfect for spring! Add to that the gorgeous floral headpiece and it all comes together beautifully.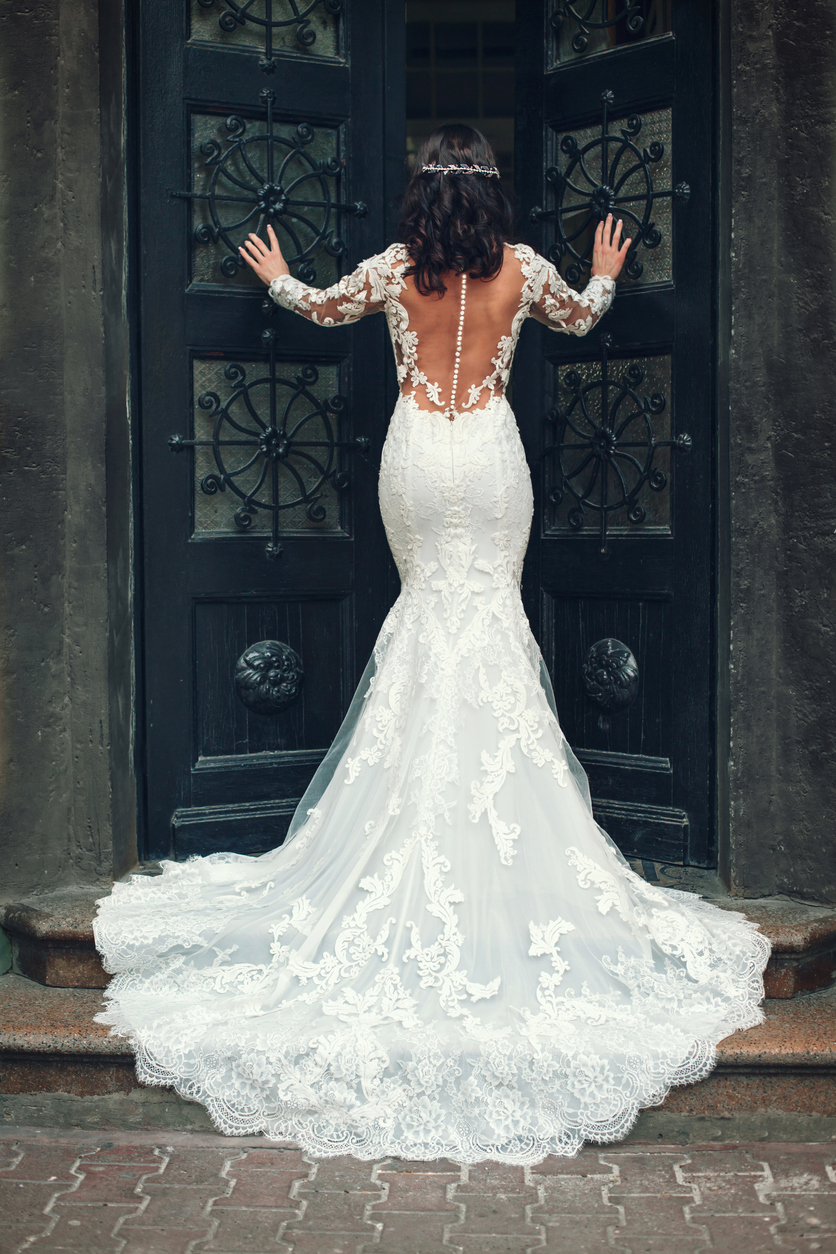 This tea-length wedding gown is so beautiful and elegant. And if you are having your spring wedding somewhere where it is pretty warm, this could be a great option if you do not want the long train.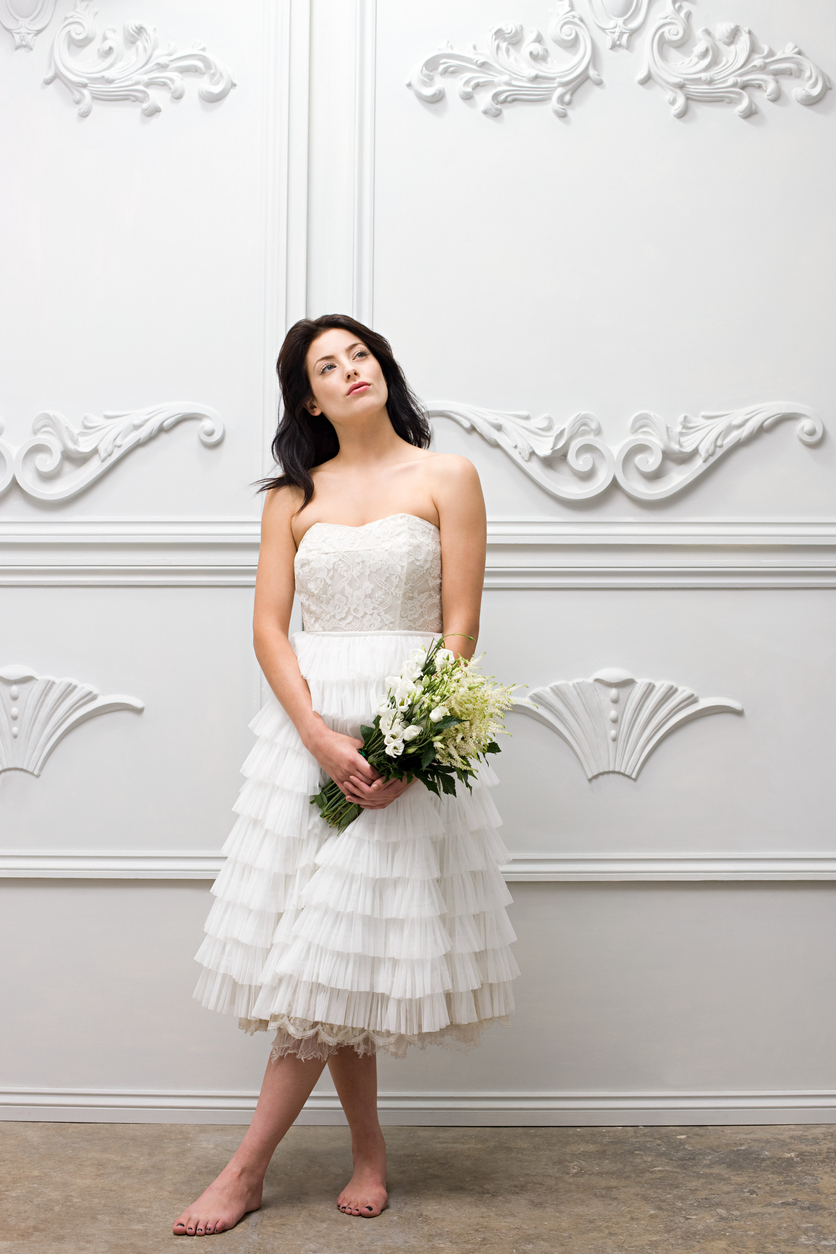 This light and flowing wedding gown would be perfect for any spring wedding!
You could even go with a short wedding dress for a spring wedding! You can find one that is still so elegant and full of lace just like this one below.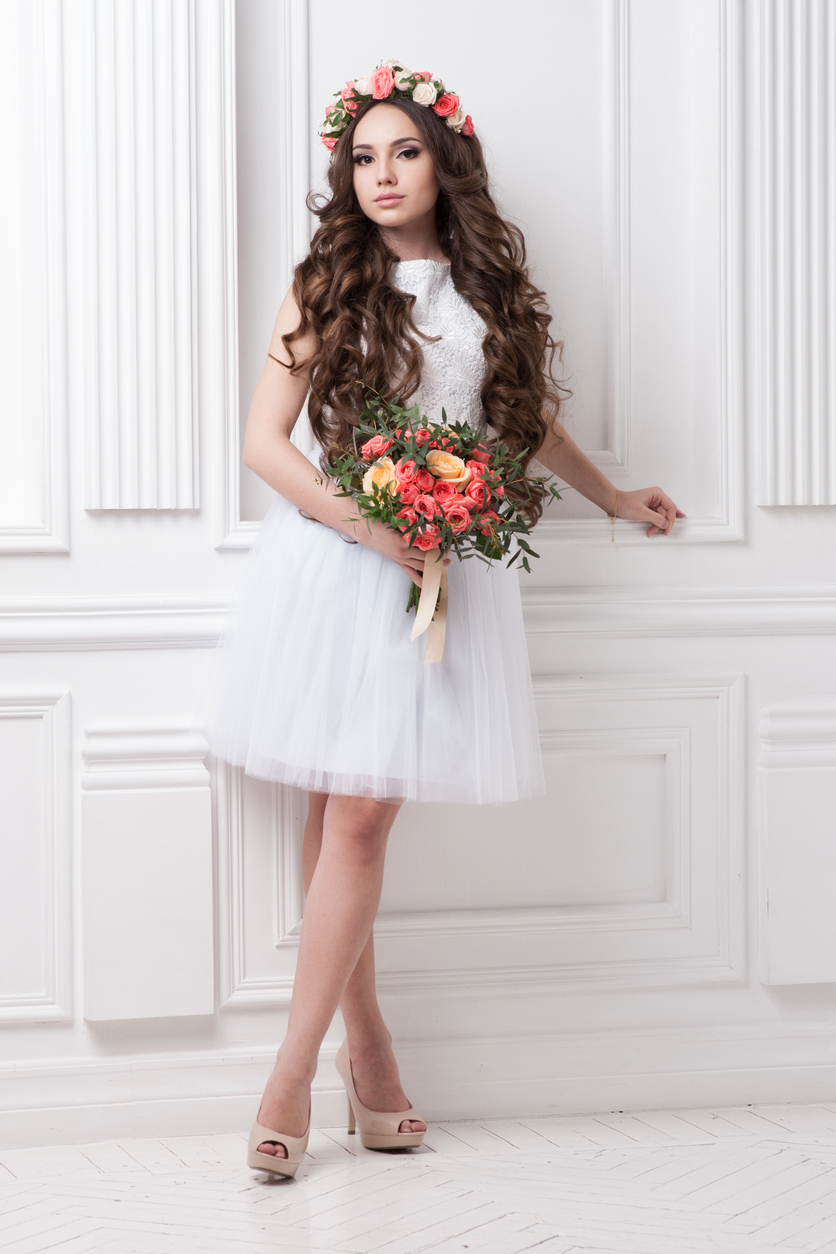 If you are planning a wedding for the colder months, here are 8 wedding gowns perfect for a winter wedding. There are also 7 of our favorite Christmas wedding dress ideas.
You may also want to check out these gorgeous wedding gown trains that we simply adore!