There are so many articles and blog posts out there about wedding photography…what types of packages there are, the types of questions you should ask a photographer before you book one, how much should you pay for a photographer, and so much more.
We wanted to put together one post that is a place where you can find out everything you need to know about wedding photography. From pricing to questions you should ask, we hope this handy one-stop wedding photography guide is helpful for you when you are starting out your wedding planning.
Here is everything you need to know about wedding photography! We hope it is helpful to you.
Starting Your Wedding Photography Search
One of the first places to start is here on SnapKnot! We make it easy for you by matching you with photographers who are in your location, budget range, and more! From there, you can see a list of photographers and can then start narrowing them down from there.
Research, Research, Research
Once you find a few potential photographers that are the best you can find for your needs, it is time to reach out to them and schedule a meeting. We highly recommend meeting face-to-face with potential photographers.
Remember, you will be spending one of the most important days of your life with this person, you want to make sure their work is amazing and that you enjoy their personality and being around them! You will also want to discuss the products they offer, how they work on the day of the wedding, their budget, and more.
Here are a few things to consider when doing your research and meeting with potential photographers:
Photography Style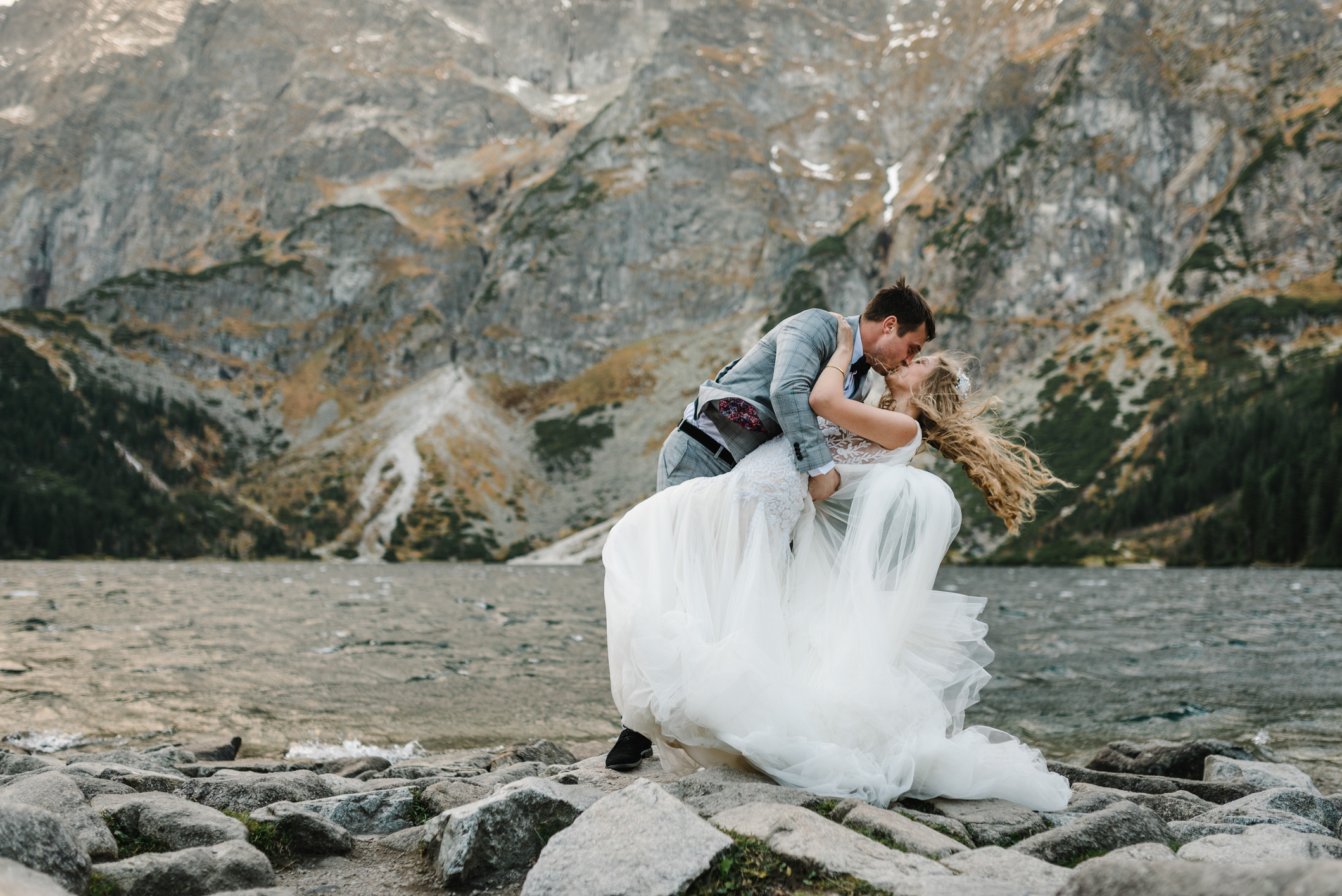 Do you want your photographs to tell the beautiful story of your wedding day, or do you prefer posed family photos? There are so many different types of wedding portrait styles. Ask to see past albums and photographs that the photographer has done over the years to get a feel of their photographic style. You need to like all (or at least most) of the photos you see from the photographer because that is their style and what will be used when they capture all those beautiful moments from your wedding day!
Products and Services Offered
Do you want to have a custom wedding album or a beautifully framed engagement photo included in your package with a matted frame that guests can sign at your wedding? You also may want to have an engagement and bridal photo session, or even a trash-the-dress session after the wedding. Make sure the photographer offers every item you want to get with your photos. Look at the types of albums he or she creates to make sure the quality is what you would like to spend your money on. It is best to look at the beginning rather than when you see the final product and are not happy with the quality, or it is not the type of album you were hoping for.
Wedding Photography Pricing
There are many variables involved when it comes to what a photographer charges for his or her services. You may find that some new wedding photographers just starting out in the industry might want to keep their prices cheaper while they are trying to build up their wedding portfolio. Some that have been in the industry longer, may have been priced a bit more expensive.
A wedding photographer with cheaper prices doesn't necessarily mean that their work is not as great or that their photos are not as high in quality, so that is why it is important to check out all the photographers in your area, and not just specific ones simply based on a cheap price, before you narrow down your options.
Also, make sure you do not forget that, just like any company, there are costs associated with running a wedding photography business. There are many expenses and overhead costs that wedding photographers have to factor into their pricing.
Some wedding photographers have an actual studio, whereas others may simply work from their homes. Some stay very busy and need an assistant or additional photographers working for them, while some prefer to work on their own. And of course, there are costs associated with the various cameras and equipment that are needed to capture the shots that they do.
If you hire a wedding photographer who likes to work on their own, you may find that they may have cheaper prices. But, there could be a chance that they miss a fun moment of the wedding because they are only one person and simply cannot be in every corner capturing every single moment of your day.
If you have a wedding photographer who has additional photographers that they bring, they will likely be able to capture more of those special moments because they will be able to spread out throughout the celebration, but they will most likely cost more than the photographer who works alone.
You just have to think of the type of event you are having and what you will need. If you are having a small, intimate ceremony and reception, one photographer may be all you need. If you are having a grand event with over 200 people, multiple photographers may be best.
Be sure to check out our entire post on what makes one photographer cheaper than another for even more detail.
The Photographers Personality
The personality of the photographer is so important. This person will be with you while you are stressed, nervous, and getting ready for your wedding, as well as when you are about to walk down the aisle, and throughout the entire reception. If you have clashing personalities, it could bring even more stress to an already busy day… you should definitely be sure to be comfortable with everyone and everything at your wedding.
Trust your instincts… if you meet and something just seems to feel "off" between the two of you, it may be a good idea to keep looking until you are positive you have found a photographer you feel 100% comfortable with.
Be sure to check out our blog on how to find the perfect wedding photographer here.
Questions to Ask Your Potential Photographer
Asking questions to your potential photographer is essential, which is why we had to add it to our post on everything you need to know about wedding photography. Your wedding photos are one of the few moments you will have from your engagement and wedding day, so you want to make sure you are paying for exactly what you want.
It would be horrible if you did not ask important questions to your wedding photographer, and then dislike the finished product and be unhappy. Here is a list of questions that you should take along with you to ask your photographer before you put any deposit down and make your final decision:
1. Do you have my wedding date available?
2. How many weddings have you photographed?
4. How would you describe your photography style?
5. Can we see your portfolio?
6. What types of packages do you offer?
7. Do you shoot each wedding by yourself, or do you have assistants or a second shooter helping you out on the wedding day?
8. What is your policy about other wedding guests taking photos?
9. How much of a deposit do you require, and when do you need it by?
10. How many hours on the wedding day do you typically shoot for?
11. Do you provide retouching services for the photos you take? Is that included in your prices?
For an infographic that includes these questions and more details on each, visit our post on 15 questions to ask your wedding photographer.
Once You Have Chosen a Photographer, How Do You Get From Them?
Even the best wedding photographers out there cannot read the bride and groom's mind, and even though they know what types of photos are great to capture, they will not know if there is a specific type of photo you want to have unless you tell him or them. Since we are telling you everything you need to know about wedding photography, we want to make sure that once you book your photographer, you are happy with the results that you get from them.
Remember that your wedding photography is one of the items you will have to look back on your special day on your fiftieth wedding anniversary, so making sure you do not skimp on that part of your wedding budget is smart. Buying a really nice, leather photo album may be more beneficial to you in the end than spending a crazy amount of money on gorgeous flower arrangements that will cost an arm and a leg just for that day.
Make sure you also mention to your photographer the types of shots you want to capture. Do you want more posed shots, or do you prefer those more candid ones that will help you remember your special day just as it happened?
Check out this blog post with tips from Jim Garner, a wedding photography veteran who is recognized by American Photo Magazine as "One of the Top Ten Wedding Photographers in the World," where he gives advice and suggestions for what you can do to make sure your photographer snaps the best images possible. Check out the post here.
What Types of Photo Sessions Should I Have?
There are so many different photo sessions you can have focused on your wedding, and all of them are wonderful. Since we are telling you everything you need to know about wedding photography, you have to know about all the different types of photo sessions you could have. Most people do not do all of them, rather they choose a few that are most important to the two of them as a couple. Here they are all in more detail.
Engagement Photos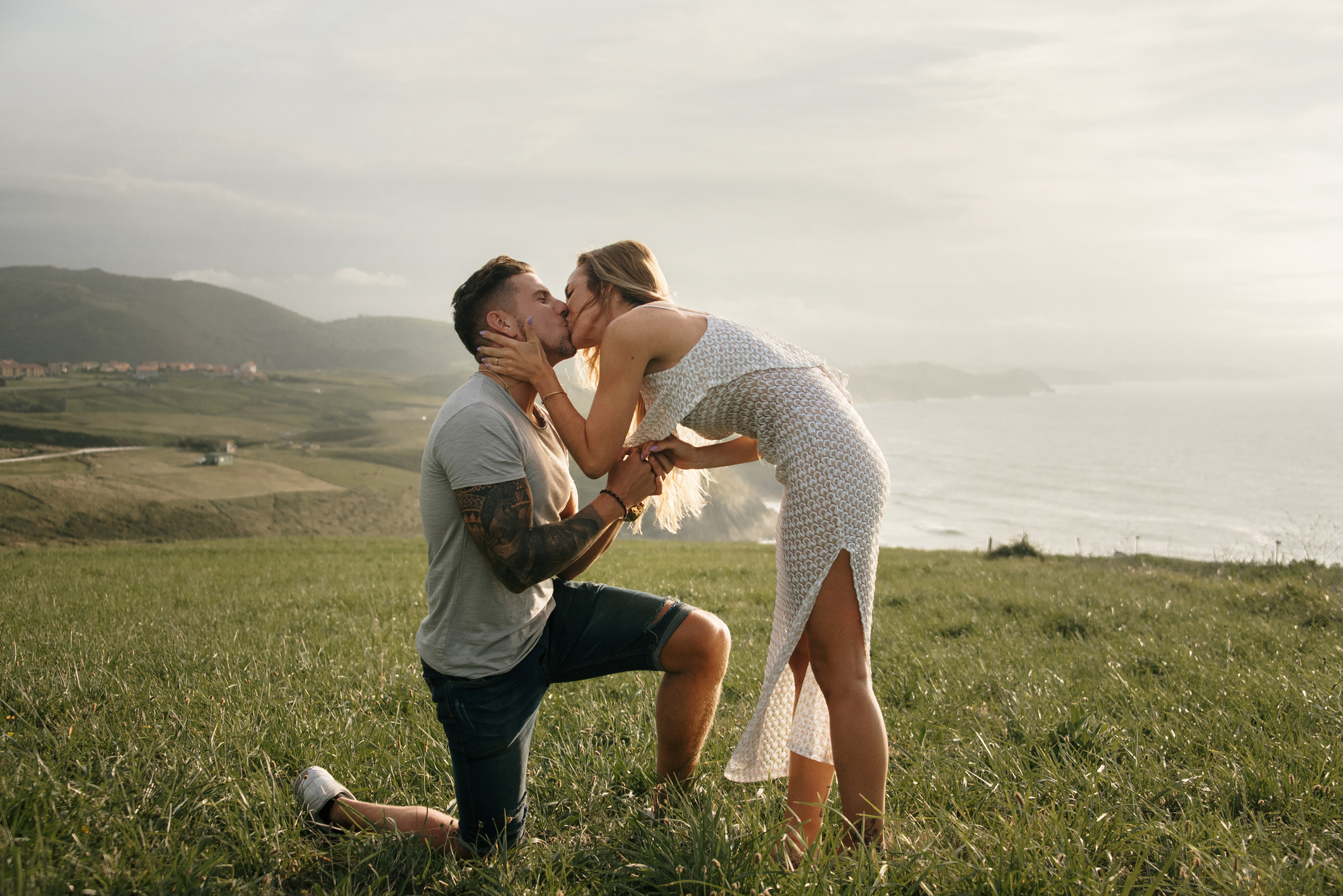 Engagement photos are very important and very popular. Capturing photos of you and your fiancé after you have gotten engaged is so great. Those photos can be used in a save-the-date card for your wedding, a card announcing your upcoming nuptials, or you could simply have one of your favorite photos from the session put in a beautiful frame in your house together for years to come.
Here are a few great blog posts about engagement photos you may enjoy:
Here are some of the best color ideas for engagement photos that will be helpful when you are planning what to wear for your session.
Check out these fun engagement photo ideas to get your mind thinking of unique photo ideas!
See how using props can spice up your engagement photos.
Bridal Portraits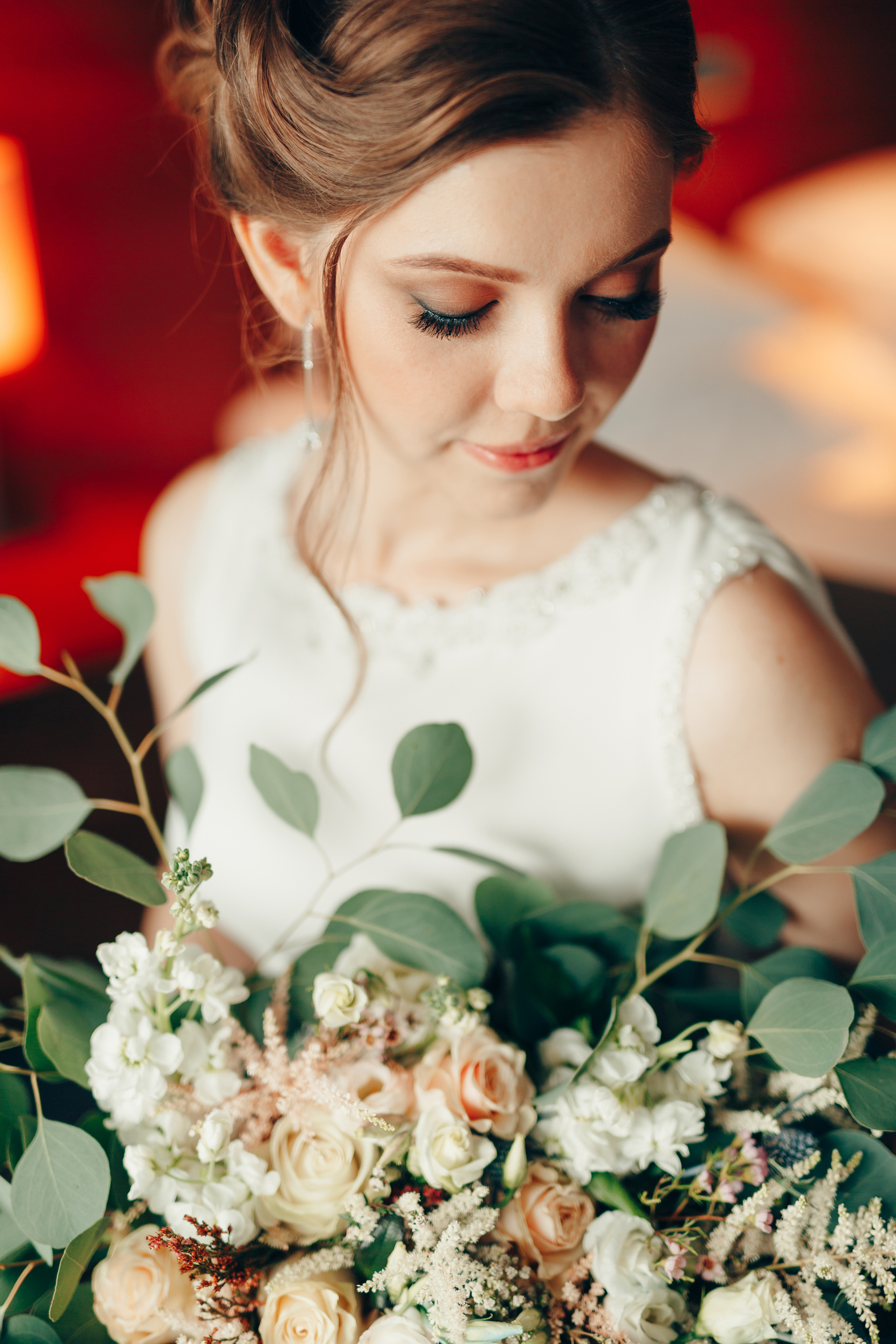 There is nothing more special than finding your wedding gown… the one you have dreamed of wearing since you were a little girl. Capturing you and your wedding gown in bridal portraits is such a wonderful idea.
Here are a few great blog posts about bridal portraits you may enjoy:
Read these tips from the pros on taking your best bridal portraits!
Here are some great outdoor bridal portraits that are sure to inspire your own photos.
And here are a few more amazingly beautiful brides you want to see!
Bridal Boudoir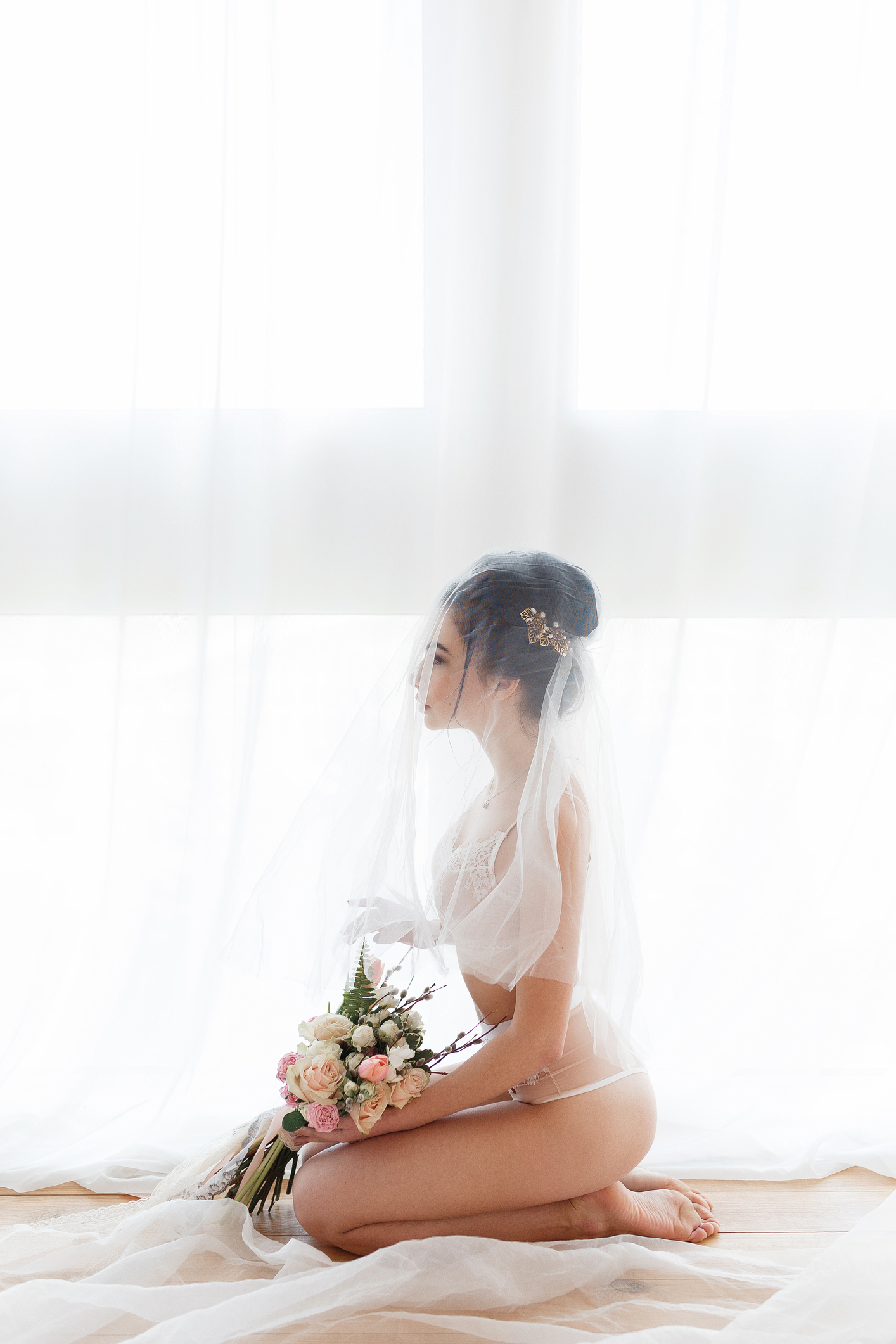 Bridal boudoir is all the rage right now and offers brides the chance to create images that will forever remind their hubby of the passion surrounding their engagement period. They even could make for a wonderful gift for your soon-to-be husband!
Here are a few great blog posts about bridal boudoirs you may enjoy:
Find out what exactly is bridal boudoir from some pros.
Learn ways how to feel more confident during your bridal boudoir session.
Here are 20 fabulous bridal boudoir photos that, we hope, will inspire you!
Wedding Day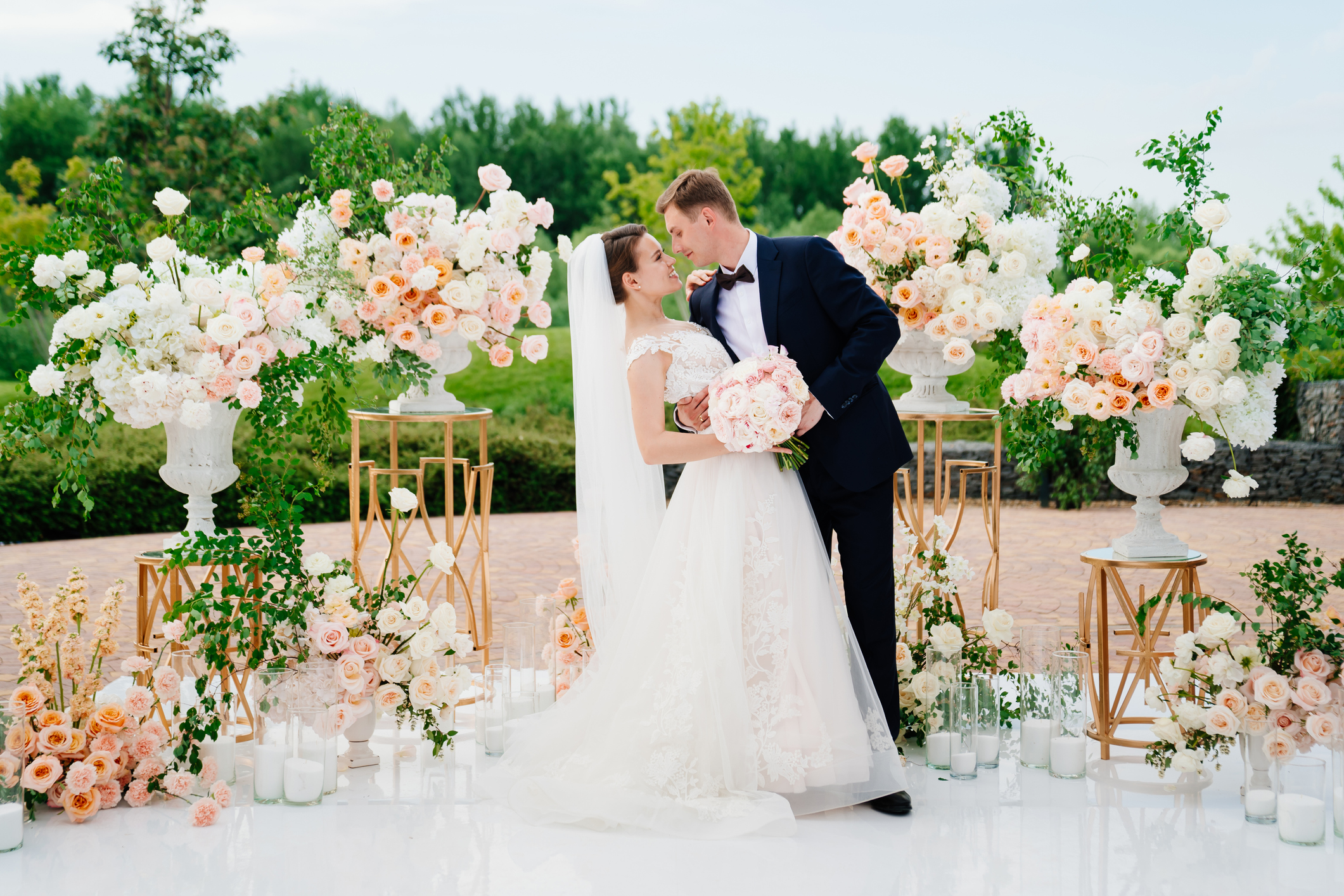 Of course, you want to have your wedding photographer with you all throughout your wedding day to capture every special moment. Whether your event will be small and intimate or a huge, grand affair, documenting it is so important.
Here are a few of our real wedding blog posts that will help show you the different types of photos you may want to be sure your photographer captures:
Here is a beautiful early spring wedding at Mildale Farm.
Here's a lovely beach wedding in Cabo San Lucas.
Check out this rustic wedding in San Diego with amazing details.
We love this Historic Biltmore Resort wedding.
First Look Photos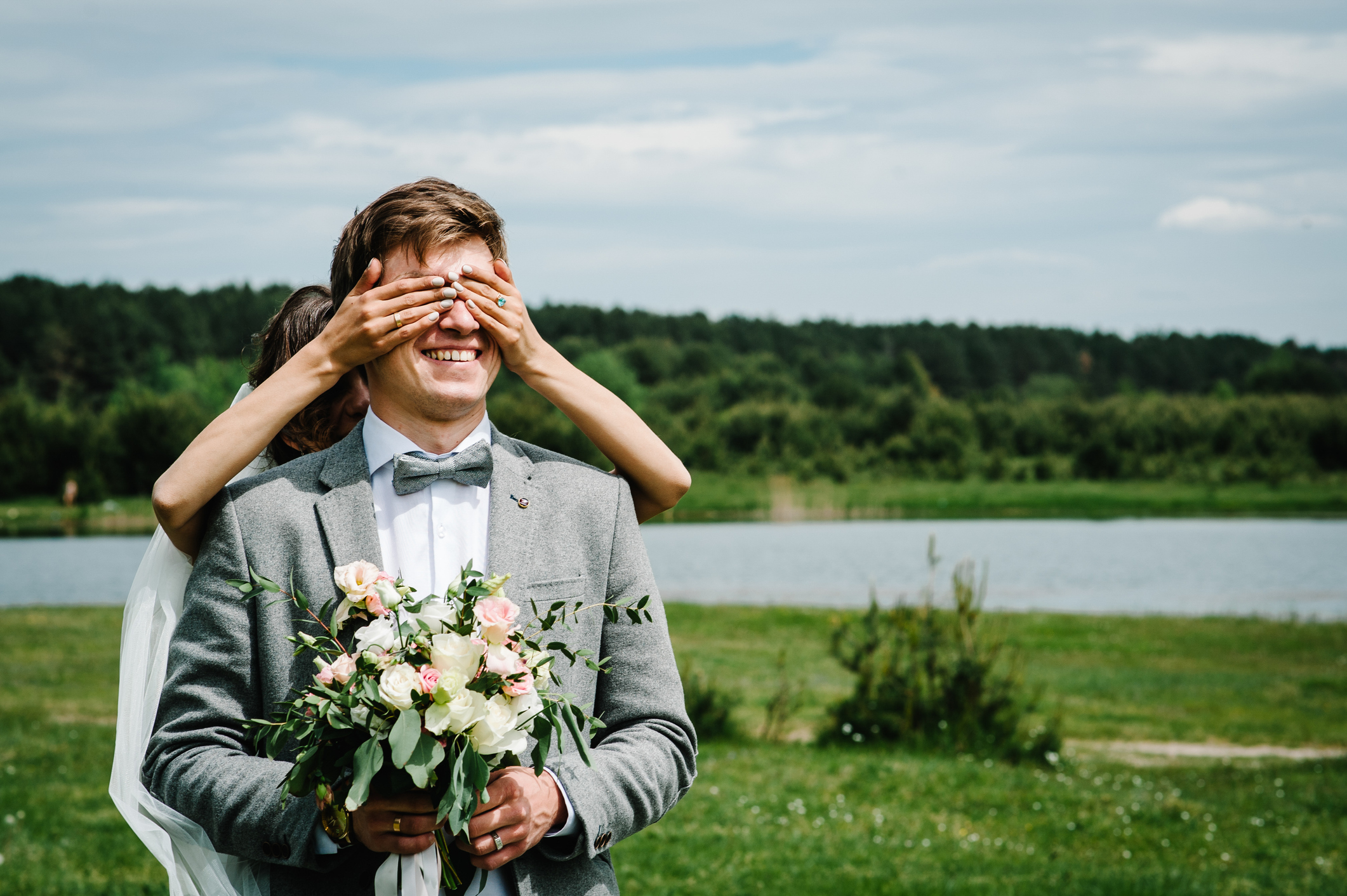 It has always been a tradition for the bride and groom to not see each other on their wedding day until she first walks down the aisle. Lately, couples have gained interest in taking first look photos where the two get to see each other alone before the ceremony. It is a special time where you can talk and just spend time together, all fancy and beautiful in your wedding gown and tuxedo.
The first look is also a perfect time for your photographer to capture the look on your groom's face as he sees you for the first time, and to also photograph the two of you spending those few quality moments together before you say "I do."
Here are some great posts all about first look photos!
Looking for a few reasons why you should take first look photos? Read about four great reasons here.
Check out these amazing first look photos during this stylish Utah wedding.
We hope this detailed post on everything you need to know about wedding photography was very helpful to you! If you are newly engaged and just starting off on your wedding planning adventure, be sure to download our wedding planning checklist to get you off on the right foot.
Happy wedding planning and congratulations!