Often enough, wedding table centerpieces are among the first items and details that guests spot when they enter your reception venue. The most traditional types of reception centerpieces have always been florals, but times have changed, and there are so many other unique ideas that people create.
Recently, couples have become much more creative and chosen a more fitting wedding table centerpiece; one in which that fits the wedding theme and matches the color palette or one that simply is much more personalized to the couple's style.
With such a variety of wedding table centerpieces, we have decided to compile a list of some of our favorite wedding table centerpiece ideas. We hope that you fall in love with some of these creative wedding table centerpiece ideas, and maybe, just maybe, you'll even be able to find the perfect one for your own "I Do's!"
Use some of your favorite old records to decorate your reception tables, as this couple did in these wedding photos below, taken by Karen Loudon Photography. What a fun idea!
Another fun idea is to use items from monumental moments in your life, from graduation days to vacations taken with one another. The photos below are by K. Moss Photography.
If you still want to use beautiful flowers, make them pop! Use a variety of florals and branches that match your wedding day colors, rather than a simple vase with a few flowers inside. The photos below are by Idalia Photography.
Make use of the chandeliers in the venue and emphasize beautiful candles throughout the room like in this photo.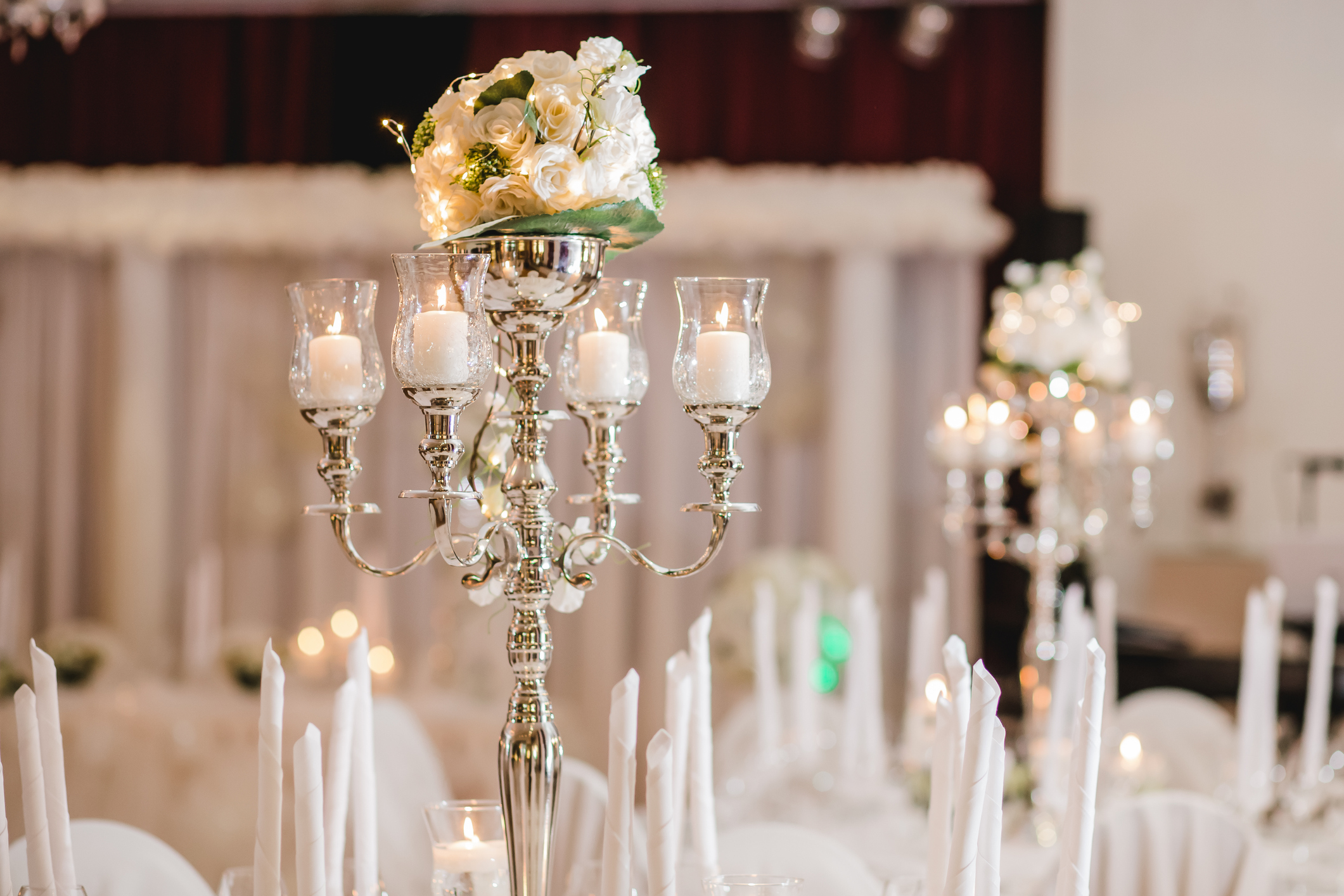 This hot air balloon creation is such a fun and unique table centerpiece idea! The photo is by Logan Cole Photography.
This stunning creation full of white feathers and sparkling pearls is perfect for a "Roaring Twenties" theme. Photo by Rebecca Weiss Photography.
Flower petals and votive candles in a small vase are simple and look extremely romantic on reception tables and are a bit different from the typical flowers in a vase! Photo by: Blog: Two Twenty One.
There is nothing quite like beautiful lights and branches covering the entire room to make a perfect romantic setting for your wedding.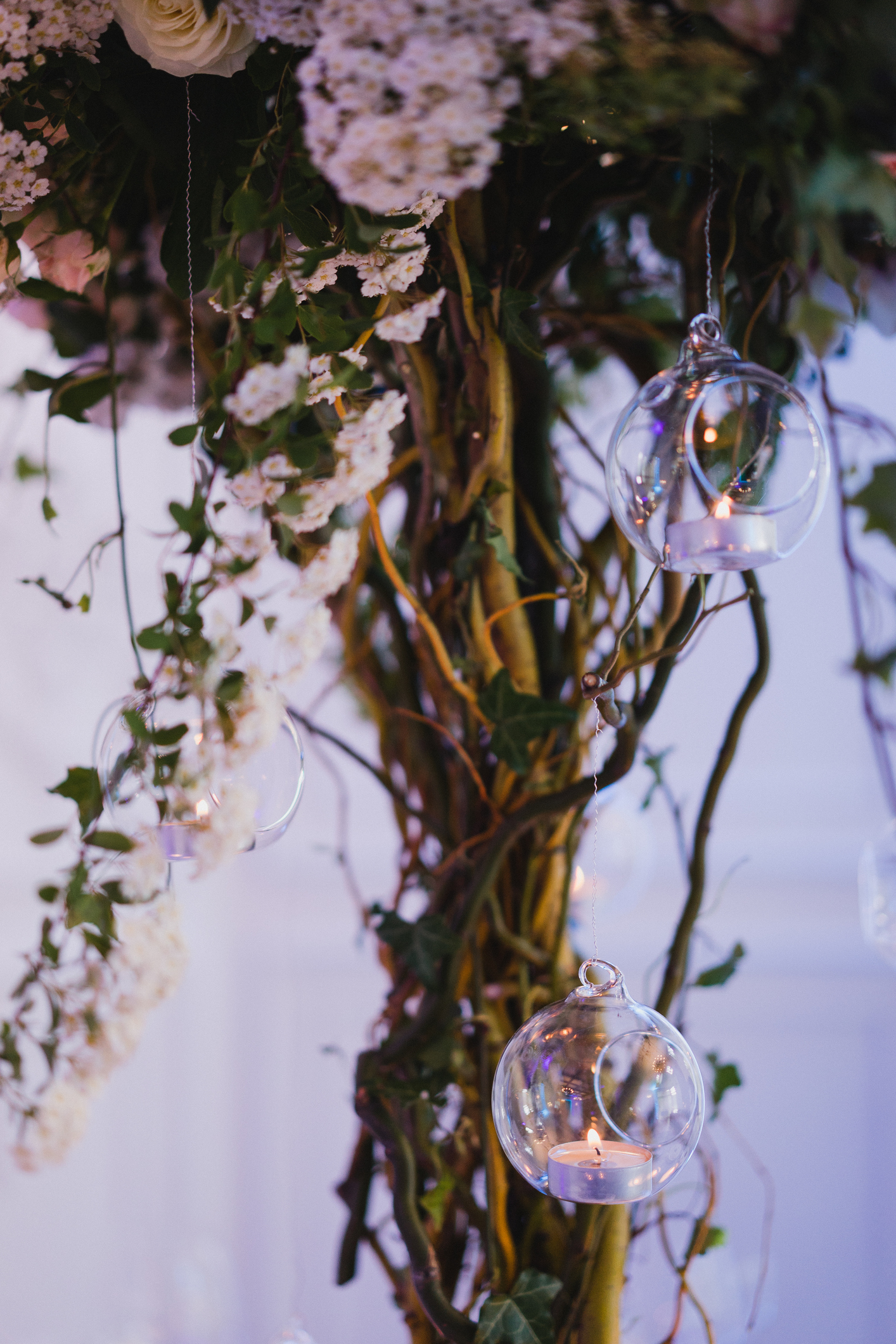 We hope you enjoyed all the beautiful and creative wedding table centerpiece ideas! It is our hope that you can use some of these ideas and make your own amazing designs for your own wedding day!
If you love wedding table centerpieces, be sure to take a look at another one of our posts featuring unique table centerpieces.
If you're a fan of lanterns, don't miss out on these beautiful lantern centerpiece ideas that you will definitely want to steal.