Our photographers were kind enough to walk us through a basic understanding of what a first look is. Now that we know, it's time to answer the bigger question: why do a first look? The fact that it breaks tradition is a large enough factor to deter a lot of couples, but many are recognizing the huge benefits having a first look has on their wedding day. Our talented community has broken down the four different reasons for having this session (and even threw in a few suggestions at the end for those who are still unsure!)
To start, a personal note from Phillip of Blume Photography,
"Eileen and I like to remind our couples that — before we were photographers — we too were a young bride and groom, overwhelmed by all the details of planning our wedding. But in the end, the whole thing went off with a "hitch," as my dad likes to joke. Actually, our wedding had two hitches: 1. We "got hitched," yes, and 2. We forewent the "first look." What a mistake! If we could do it all again, we would definitely choose to have a first look."
Why Do a First Look? Four Reasons from Our Photographers:
1. It Helps With The Logistics of Your Wedding Day
"Doing a first look 30 minutes to an hour before the ceremony will free up some time for bride + groom portraits and once you're done, you can enjoy your cocktail hour without having to worry about missing out on mingling with lovely guests."
– Peggy of Golden Vision Photography
"Obviously this was HUGE as Louise and I are wedding photographers. From the minute we started planning our wedding we took every decision we made and ultimately said, how will it look in the pictures? If it didn't look good, we weren't doing it. Everyone understands that photographs are essentially the only way to look back and reflect upon your wedding day, so why would we include anything that would inhibit your photos? Doing a first look allowed for an extra HOUR of photography without delaying our guests, pushing back cocktail hour, or rushing around after the ceremony to get all of our traditional photographs done."
– Tim of 8twenty8 Studios
"If portraits of all the important people (bridal party, family, etc.) are finished before the ceremony, it allows for the bride and groom to move directly from the ceremony to the reception or cocktail hour. This can remove the possibility of feeling torn away from guests after the ceremony and feeling rushed with the portraits."
– Atelier Pictures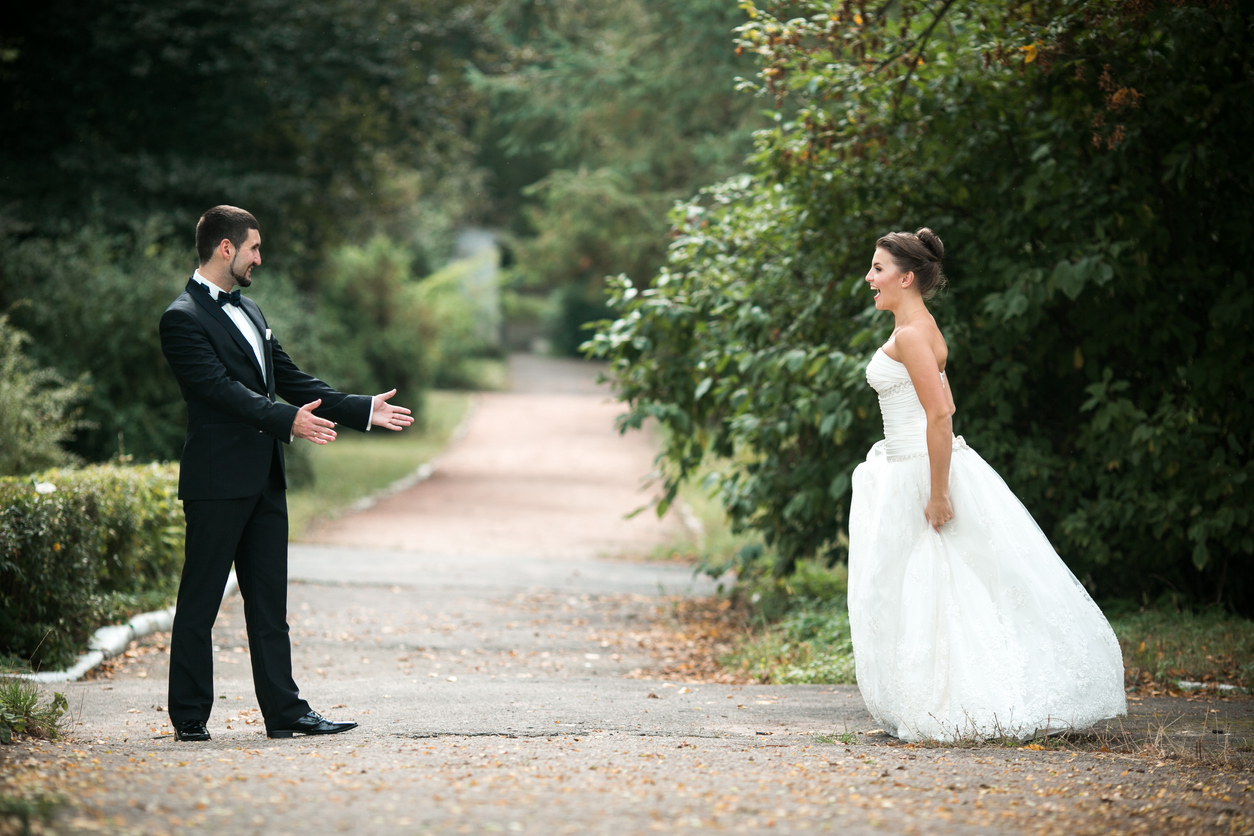 2. It Gives You The Chance for A Special Bonding Moment
"You have more time than just the 60 seconds that you walk down the aisle to really soak in this special moment that you've been waiting for so long. And to be able to take the time and say to each other "OMG, we're getting married!", it's priceless."
– Peggy of Golden Vision Photography
"Doing a first look was a HUGE stress reliever for us. Not because we were stressing about our wedding, but because we wanted to spend our day "together". When 8twenty8 Studios does a first look we create a very intimate, serene, private, and beautiful setting so that you and your partner will see each other for the first time, alone. This allows for a more genuine reaction (I cried), fewer interruptions, and fewer distractions. It's a huge moment and it's all about you."
– Tim of 8twenty8 Studios
"Ignore the photographers, bridal party, future in-laws, etc. Take time to fully be in the moment and enjoy your soon-to-be spouse. Most couples find a private area is best for this."
– Atelier Pictures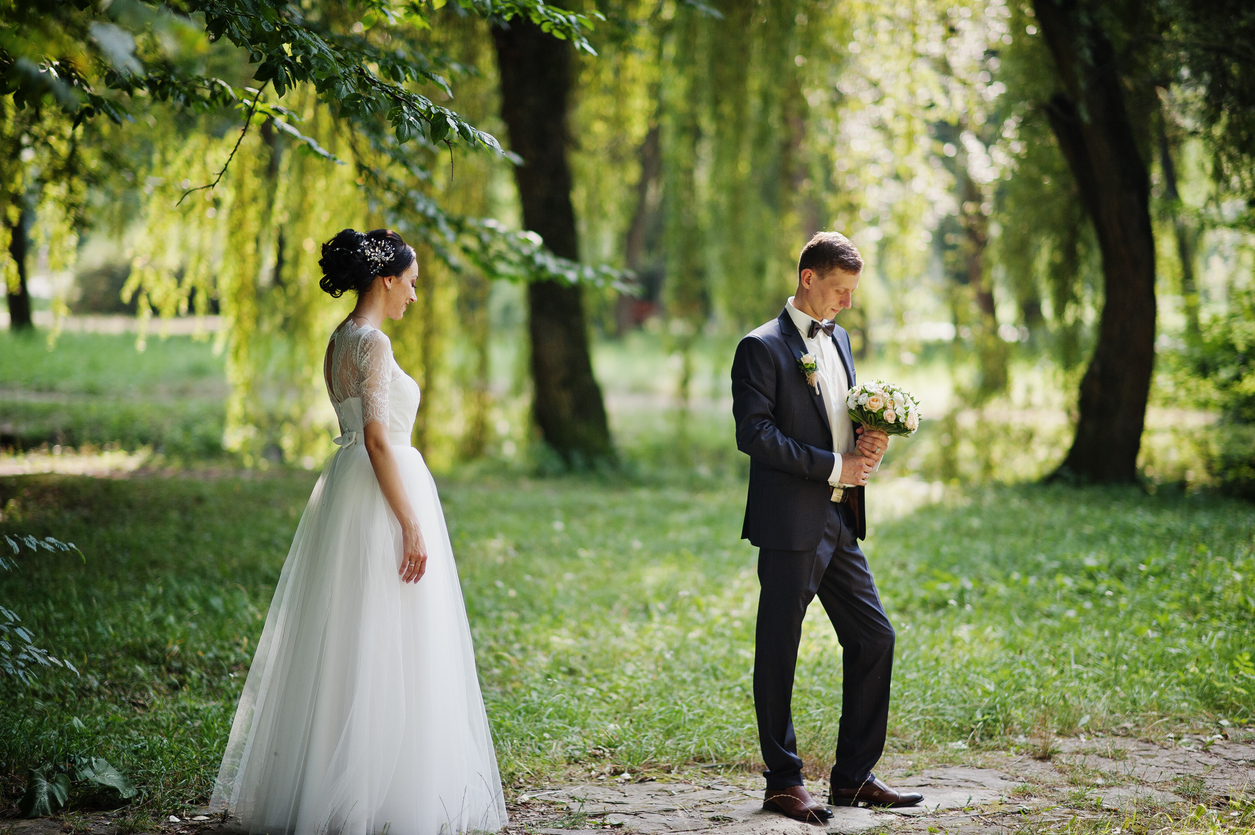 3. You Look Your Best
"By doing a first look not only is your lucky man seeing you looking flawless, but you will also look that way in your photos. To be able to have images that capture the raw expression of exactly what you feeling with regard to this entire day, expressed in that one precious moment, and shared between only the two of you….. spectacular and breathtaking!"
– Peggy of Golden Vision Photography
"The way 8twenty8 Studios does first looks, is to allow the couple to see each other immediately after the bride's portraits. This is the moment they are perfect. Hair done, makeup styled, dress clean, shoes shiny, and smiles, well the smiles are genuine and flowing. This is when we want to do the first look. This is the moment the couple is in their most prestigious attire and frame of mind. And THIS is the moment the rush of excitement truly begins."
– Tim of 8twenty8 Studios
4. You Get To Participate More With Your Guests
"A few other bonuses to doing a first look. Participate in your cocktail hour! You spent all this money for appetizers and entertainment, why wouldn't you want to participate?"
– Tim of 8twenty8 Studios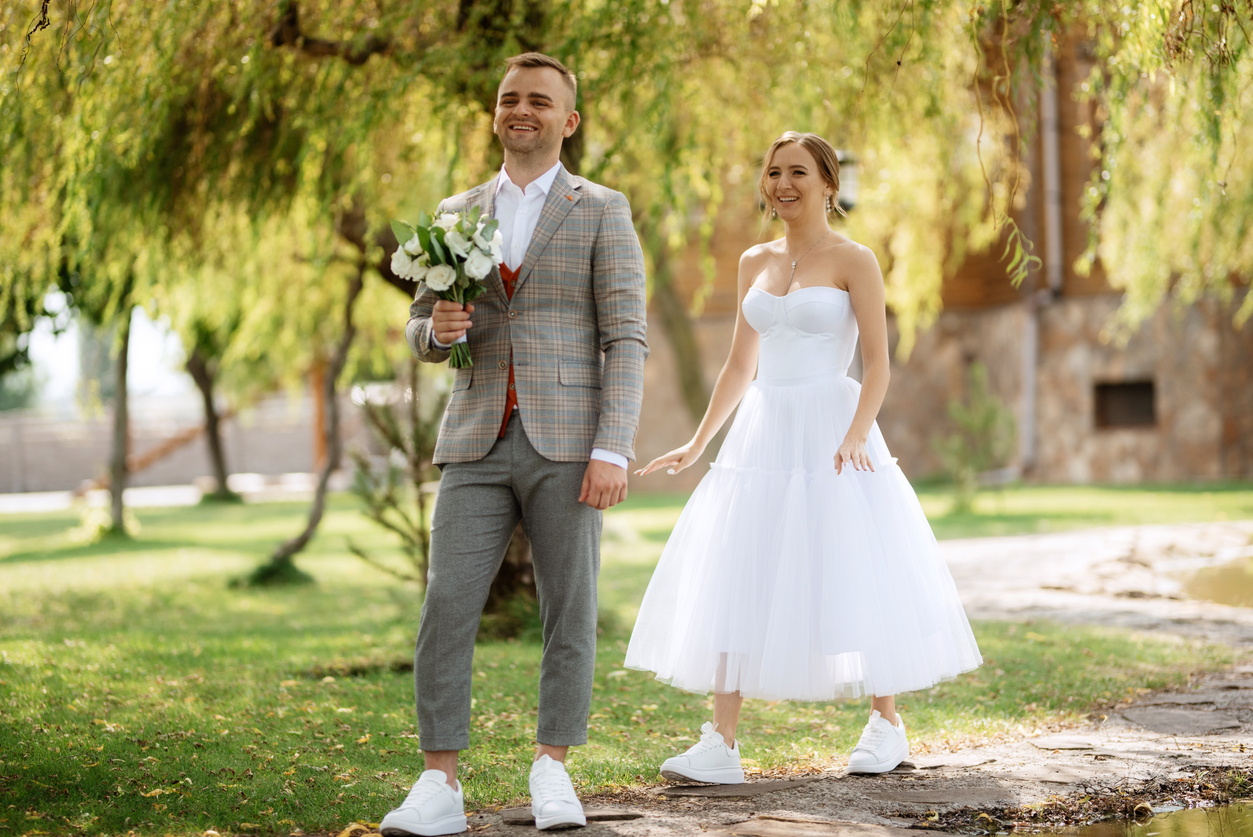 Alternative to a first look:
Not feeling it still? No problem. Here are a few tips from our photographers:
"When we just can't convince a couple to adopt the new first-look tradition, we never call it a loss. Instead, we take the opportunity to create some unique couple portraits in which the bride and groom do NOT see each other at all. (And please, don't overdo the "bride and groom on either side of a door" shot! Do something fresh!) What a great chance to stretch yourself creatively as a photographer and create a special moment for the couple."
– Blume Photography
"Think outside the box. Occasionally, we have brides and grooms who don't want to do a first look but still want to talk and pray together before the ceremony. While this does not allow the extra time before the ceremony for a couple of pictures, we do think it is a great alternative to not having a first look at all."
– Erika Brown Photography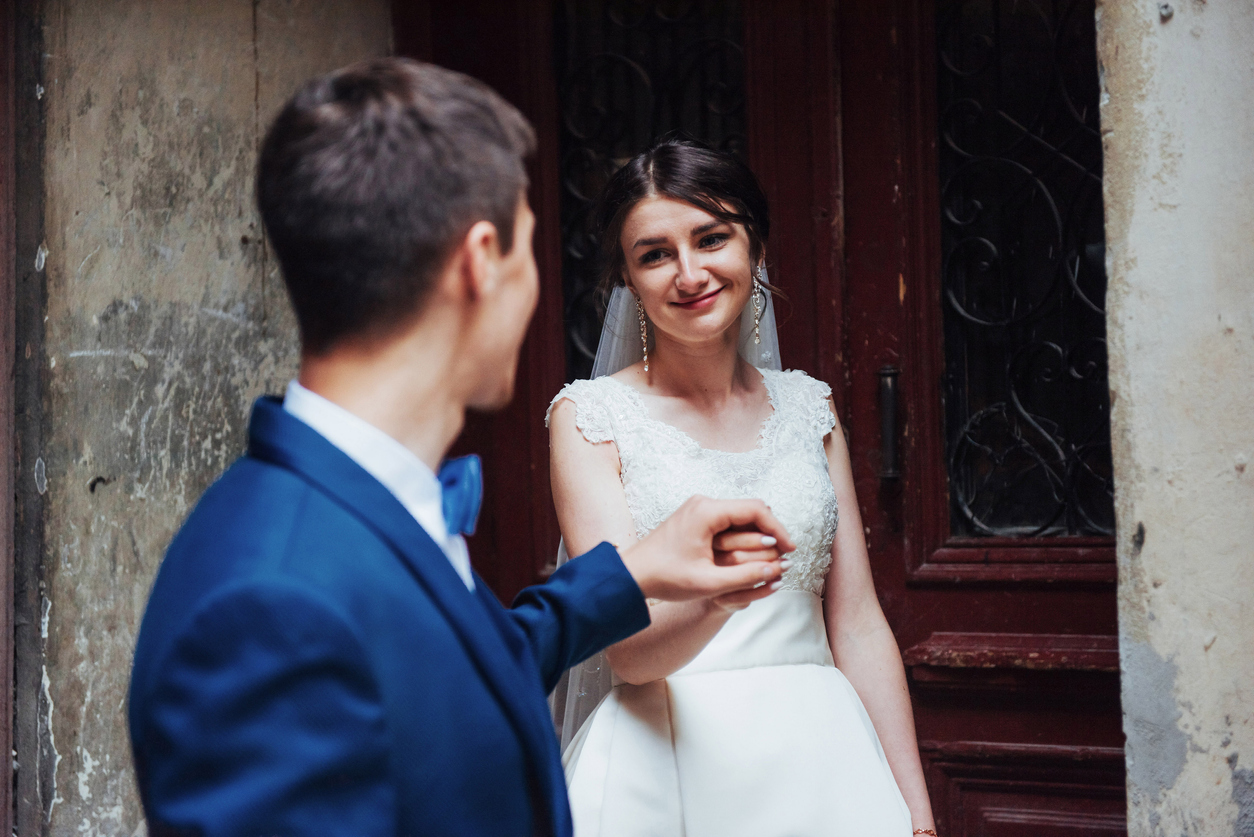 We'll wrap it up with a last, personal tidbit from one of our photographers, Tim of 8twenty8 Pictures:
"I cannot express the emotions I had before seeing my bride for the first time. Everything from my heart pounding, my palms sweating, and then the tears. Those emotional tears of joy streamed down my face as I saw the most amazing woman in my life before me. It was pure awesomeness. Then, after we did our creative session with the photographers for an hour, and then our bridal party photos, we headed up to the ceremony. This was it. This was the moment she was about to commit her life to mine and mine to hers. This rush of seeing her come down the aisle toward me was so powerful. And, thanks to the first look, I got to experience these two separate rushes of emotion and have them both captured in their entirety."
To learn more, visit our popular post "What is a First Look?"!