Are you looking for some inspiration for your groom and groomsmen on your wedding day? Do you want them to be a more casual or black tie? Did you want to incorporate your wedding colors into the fellas as well? There are so many different looks the men can have for a wedding and we want to show you 5 different groom and groomsman looks that we love to help give you some ideas.
Check out these 5 different looks below!
This look is perfect if you want a more formal and traditional approach to your groom and groomsmen attire. These black suits look both stylish and crisp… perfect for your more traditional or black-tie event.
What is not to love about this groom and his groomsmen in their tweed vests with navy suits!?! Very stylish and the colors are spectacular.
This light suit is perfect if you are having a beach or outdoor wedding but still want it to be formal! There are so many colors that would complement that as well – we love the pale green and pink that the couple below is using for their wedding colors!
Want a more relaxed beach look? Why not have the guys in shorts and a nice loose-fitting top… and make sure they have material that is breathable if it is going to be very hot outside!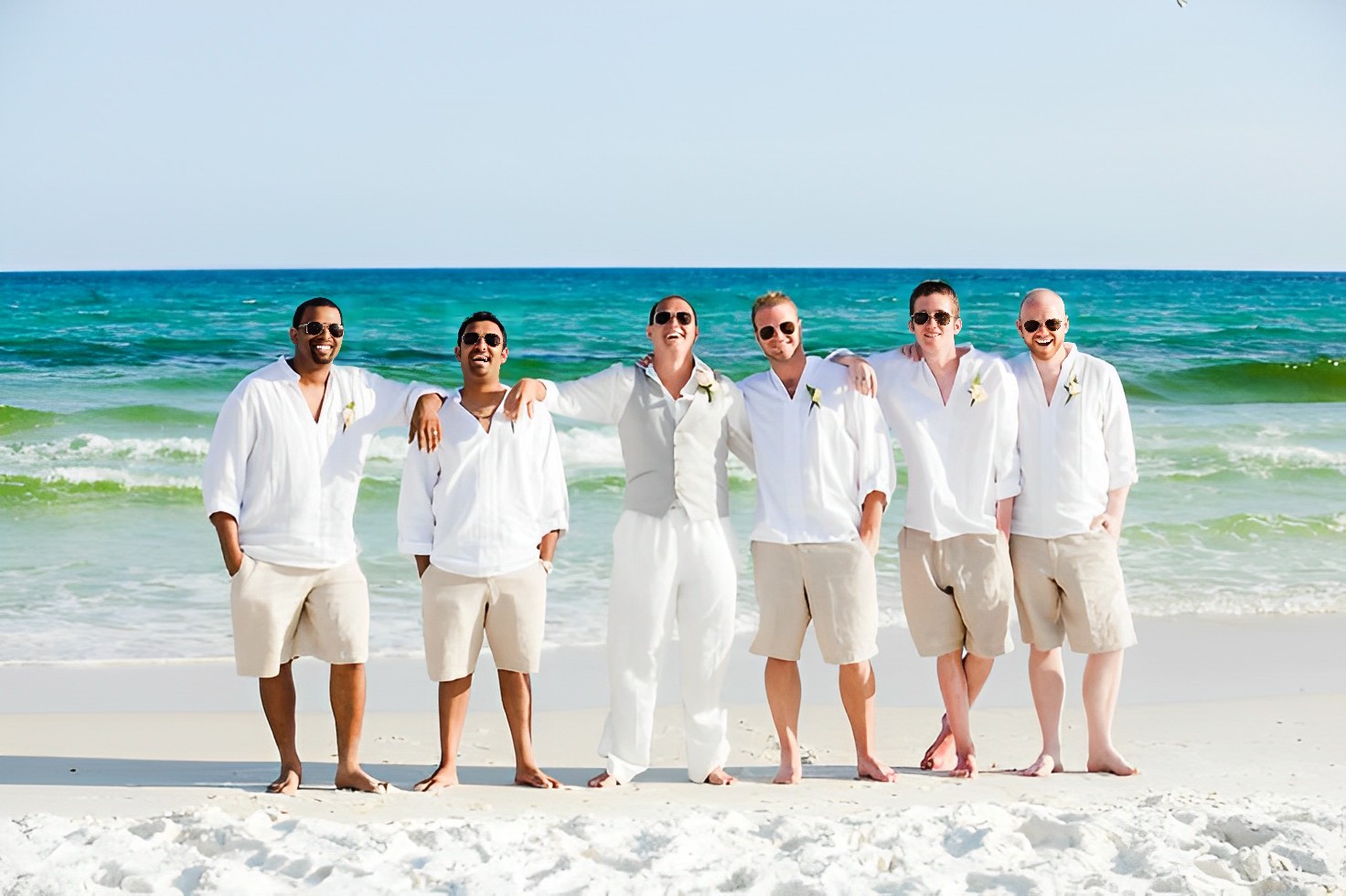 Want to have a vintage look for your wedding? This is an awesome look for a groom that fits in perfectly with that vintage theme.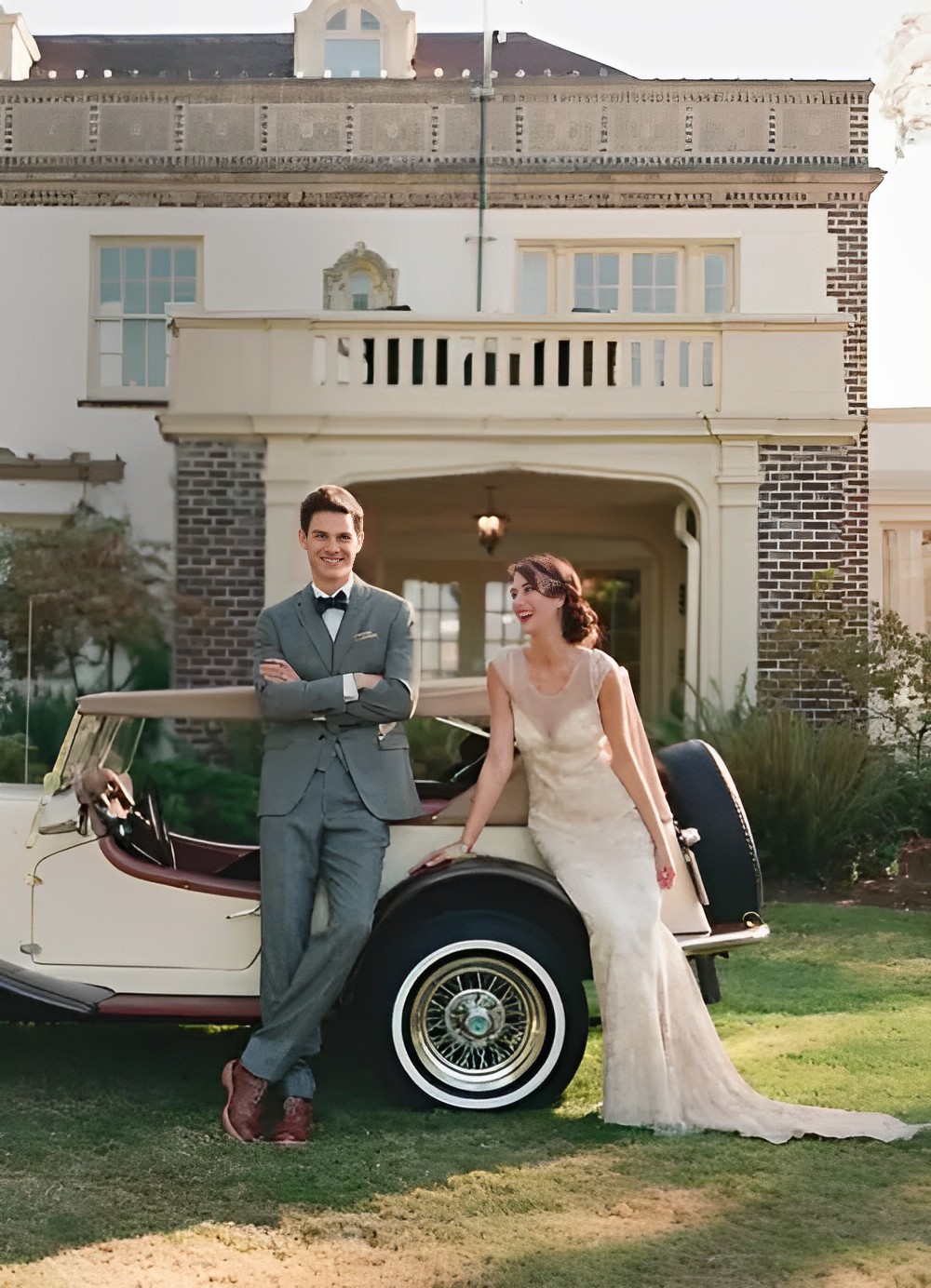 Thank you for reading! We hope you got inspired by the different groom and groomsmen looks! For more wedding inspiration and tips, SnapKnot got your back!