We just LOVE football season…the cooler weather, cheering on your team, and watching the game with your friends and family! Here at SnapKnot, we have a Patriots fan, a Steelers fan, a Giants fan, and a Lions fan, and we love some rivalries.
There are some die-hard football fans out there… some who want to even have a football themed wedding! Those who want to support their favorite NFL or college team in every way possible… and we love it!
In support of our love of the game, we have pulled together a few awesome football themed wedding photos as well as some great engagement photos, reception football decoration ideas, and more!
Here are some awesome football themed wedding ideas we have found from local photographers from all over!
Photos of the Bride, Groom, and The Bridal Party
Some football fans have their wedding at the stadium, or some just want to get pics there! Here are some great – and super fun – football themed wedding party photos.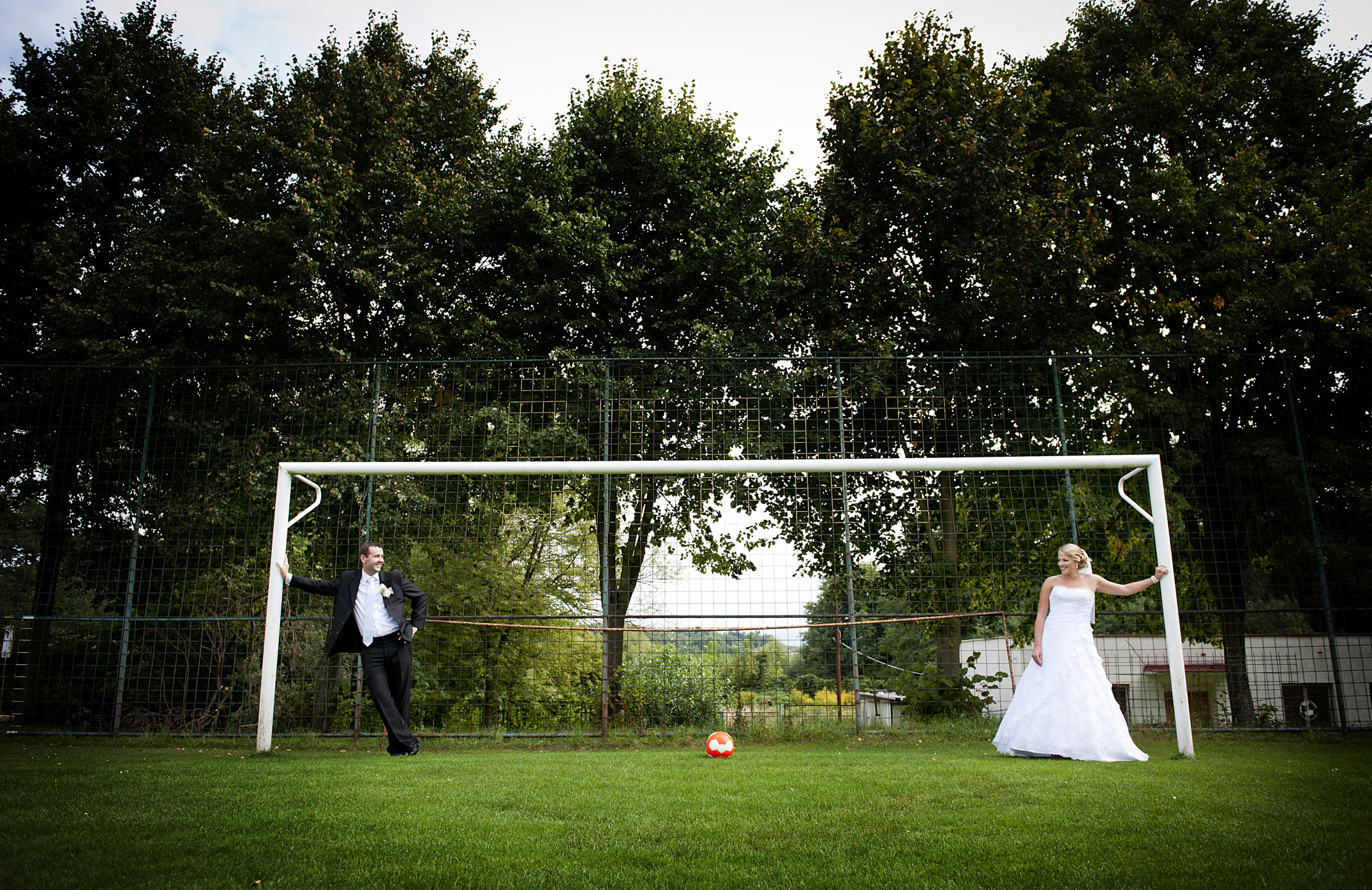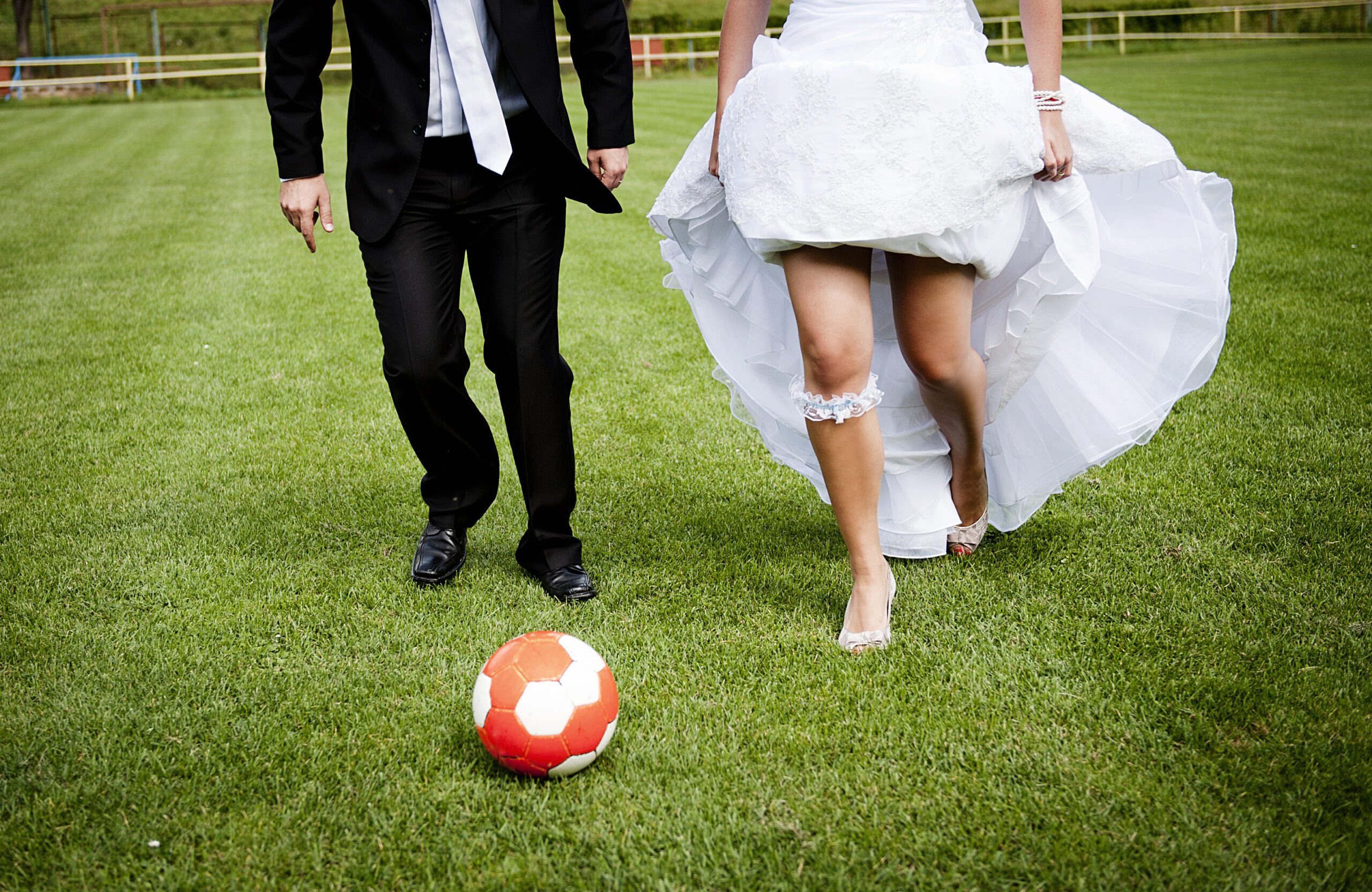 Ceremony and Reception Ideas
What is a football themed wedding without jerseys and helmets, team colors, tossing around some footballs, and yummy drinks named after favorite players? Here are some great ideas that were all captured during their wedding photography... so if you want your wedding to be all about your team, check these out!
Football Themed Engagement Photo Ideas
Looking for a cute idea for engagement photos but want to keep your wedding theme a little less about football? How about making your engagement photos football themed instead? You could even make a football themed save the date card! We love these photos below and hope they are great inspirations for you!
Boudoir Photos That Any Football-Loving Groom Will Go Crazy Over!
Boudoir photos are a great way to showcase your beauty and can be a great wedding gift for your groom. What if you dress for your boudoir photos in a cute football jersey of your groom's favorite team? Here are some other great boudoir photo inspirations, and here are 5 tips to help prepare for your boudoir session.
There are so many great ideas you can use as a wedding theme… and if you are a football fan, this may be the perfect theme for you! A couple of other fun themes you should check out are: police and fire department themed photos, and these wedding and engagement photos with cars.
We hope you enjoy the football season!