We have now entered the holiday engagement season and the stories that come with this time do not disappoint. This week we are showcasing a romantic holiday engagement session between Nick and Esther. These beautiful photos were taken by Samantha Ong of Samantha Ong Photography. Here is what Samantha had to say about the lovely couple (and it is a story to fall in love with!).
"Little did Nick know that on his three-month work trip from the UK to Canada, he would meet his soon-to-be wife! He was initially meant to go to the US, but changing plans meant he was going to Canada instead. It was only a three-month trip but Esther and Nick hit it off straight away and became very close very quickly. They went on their first date together at The Distillery District although it was -15C and Nick only had his summer jacket!
I totally know what this is like being from Australia and not knowing how important it is to have a good winter jacket that can withstand the harsh winds in Toronto!
On a trip to Cuba together, Nick surprised Esther with a midnight walk along the beach whilst the moonlight illuminated their walk. Nick asked Esther if they could take a picture of them together. As he turned his phone around, Esther read the words on his handmade case, "Esther Kim will you marry me?". She said yes of course which then followed with many happy tears! Too adorable!
Nick and Esther are now moving to the UK right after Christmas! With Nick in town in Canada, we went back to The Distillery District for their engagement photos. It's a lovely time of the year to go to the Distillery with the Christmas Market open and all the pretty lights. The Christmas lights added a touch of romance!
Nick and Esther are just too cute together. Of course, Nick had his English cardigan rather than a winter jacket and I love how they used a classic English brolly!"
We know you will love these gorgeous photos below!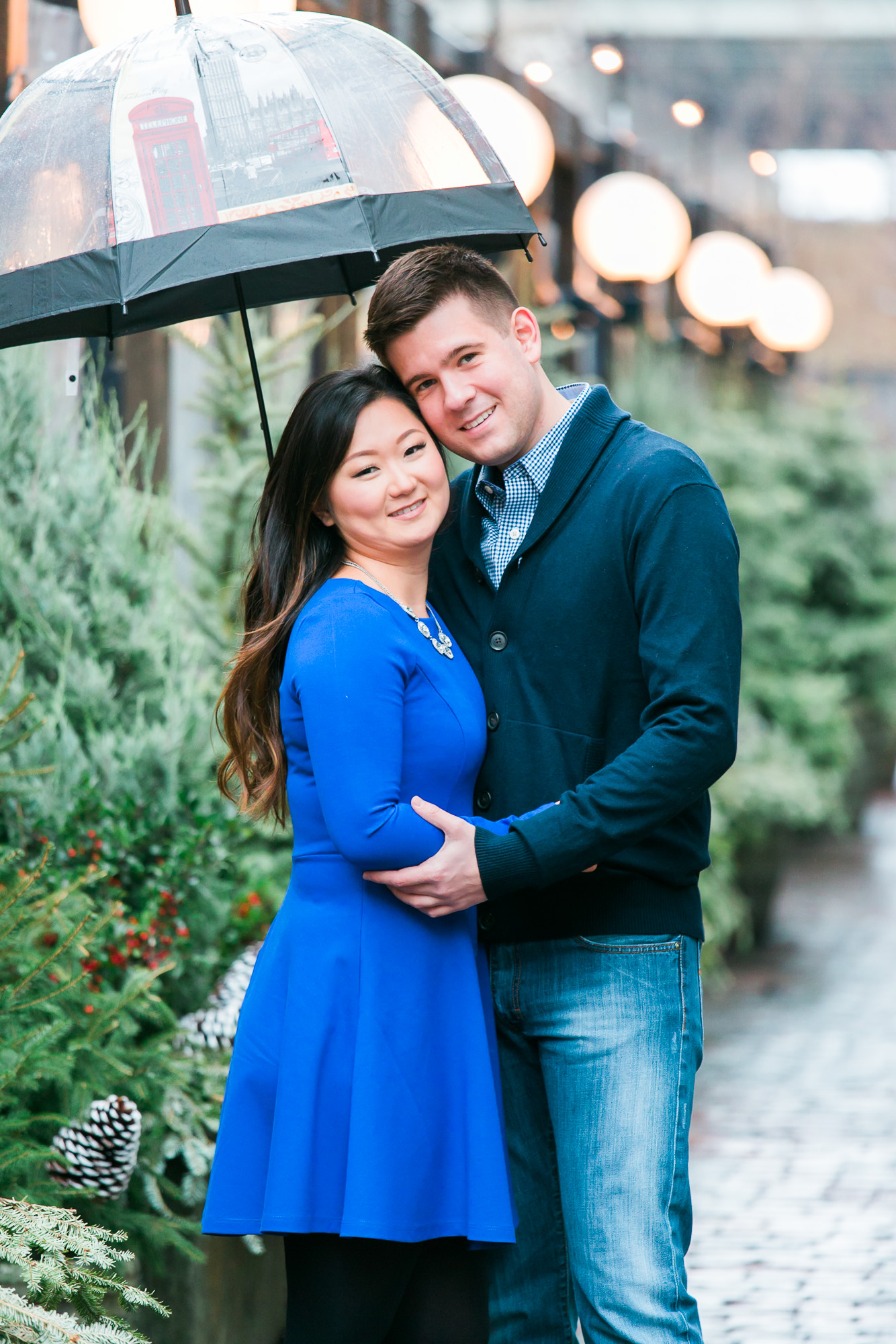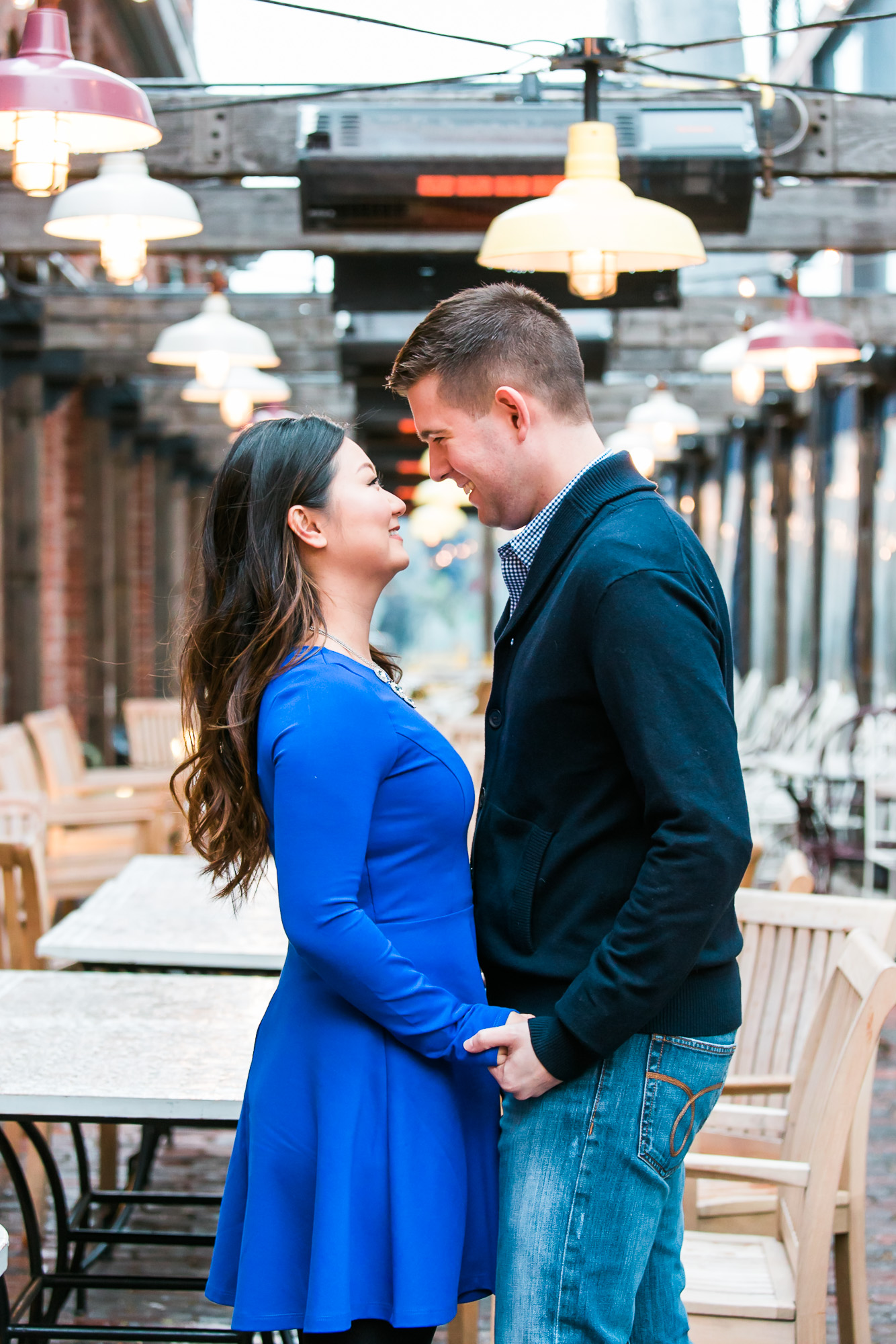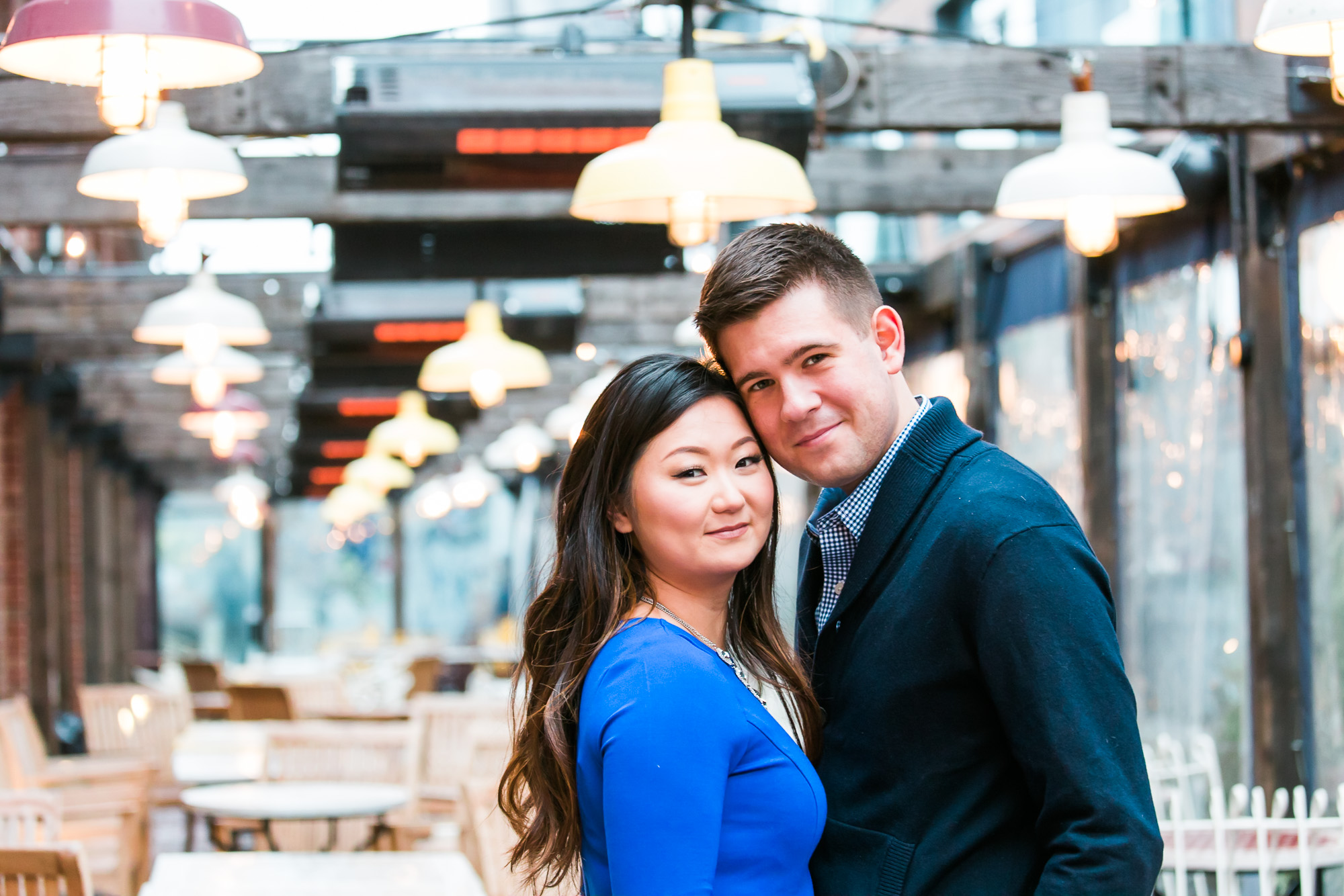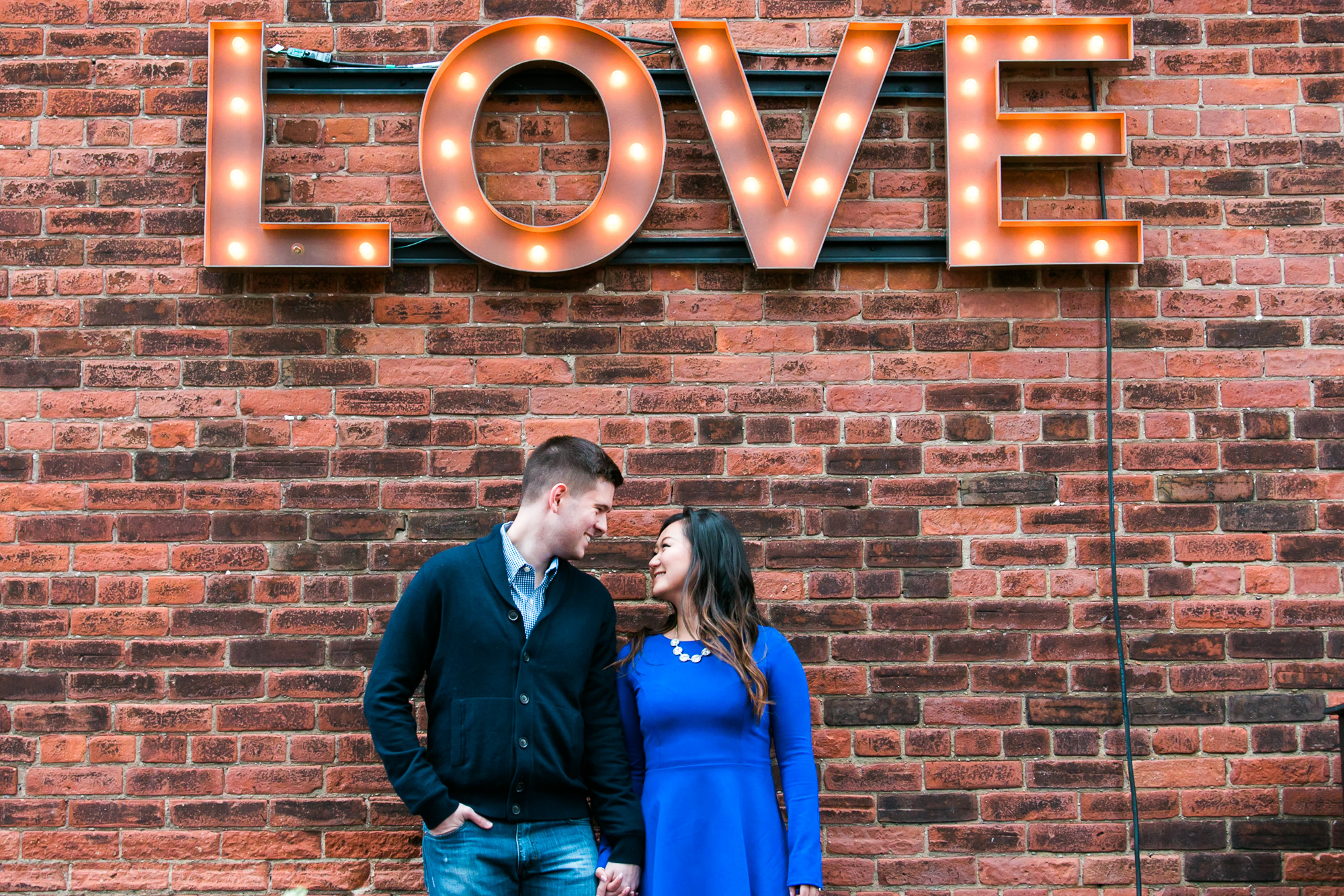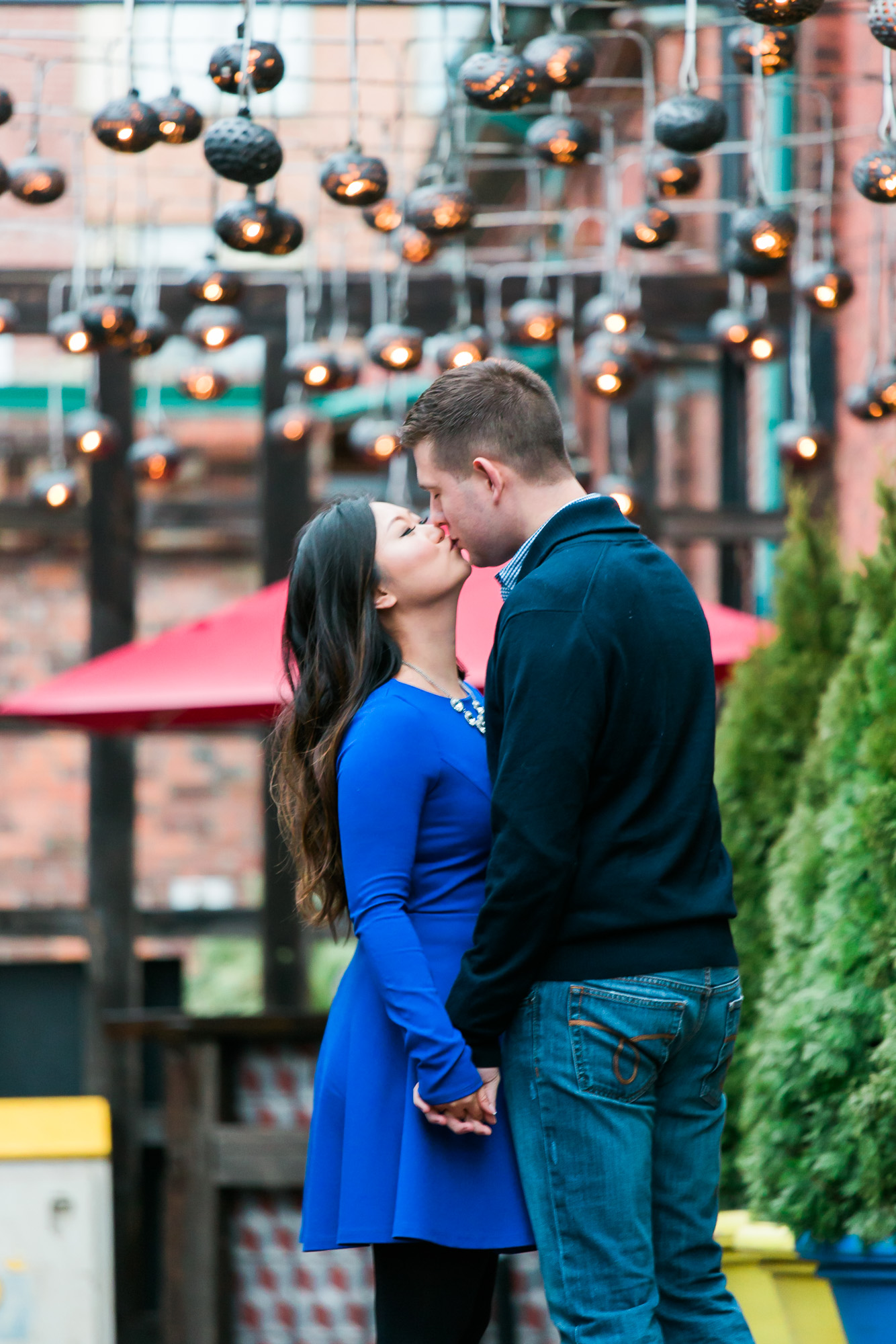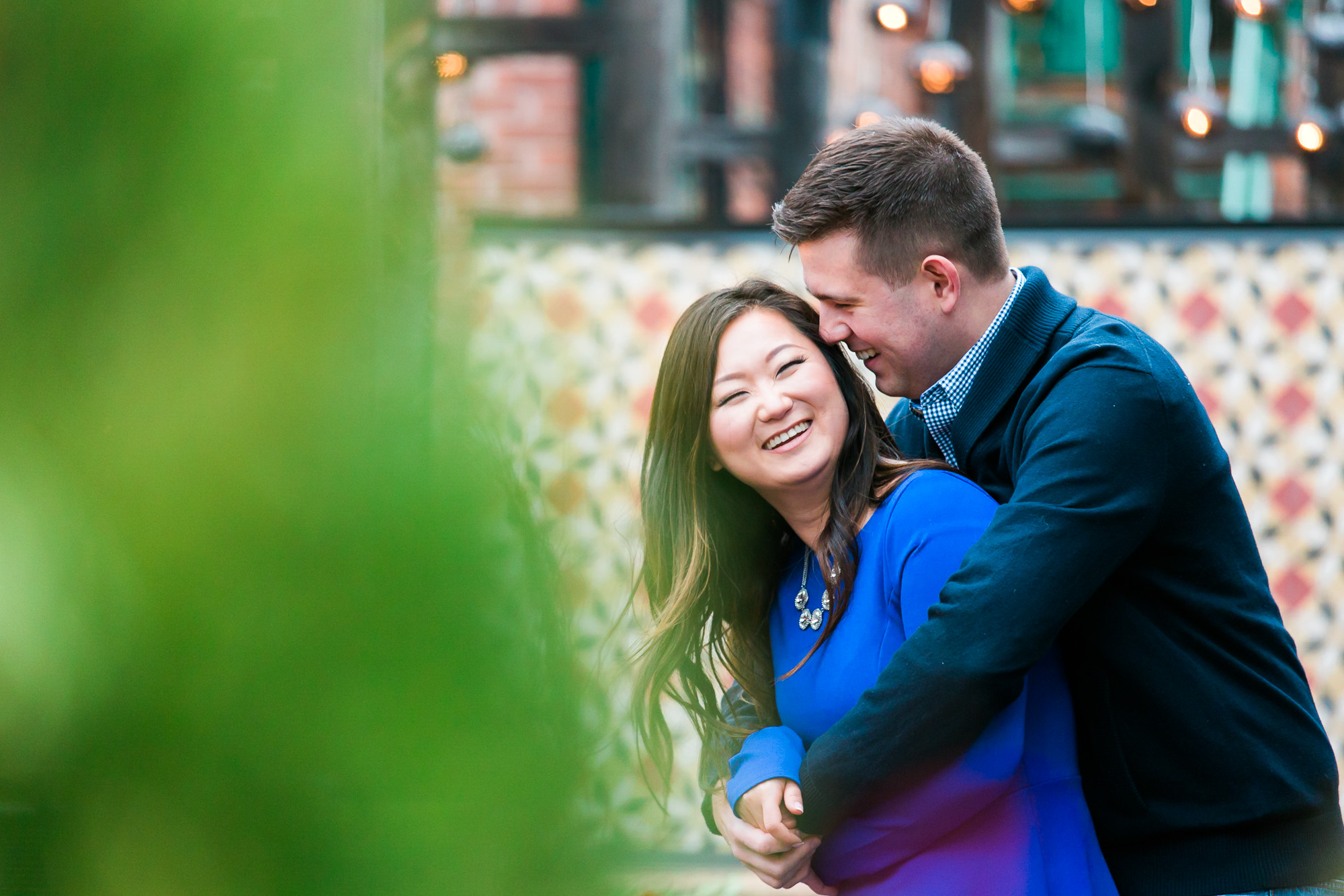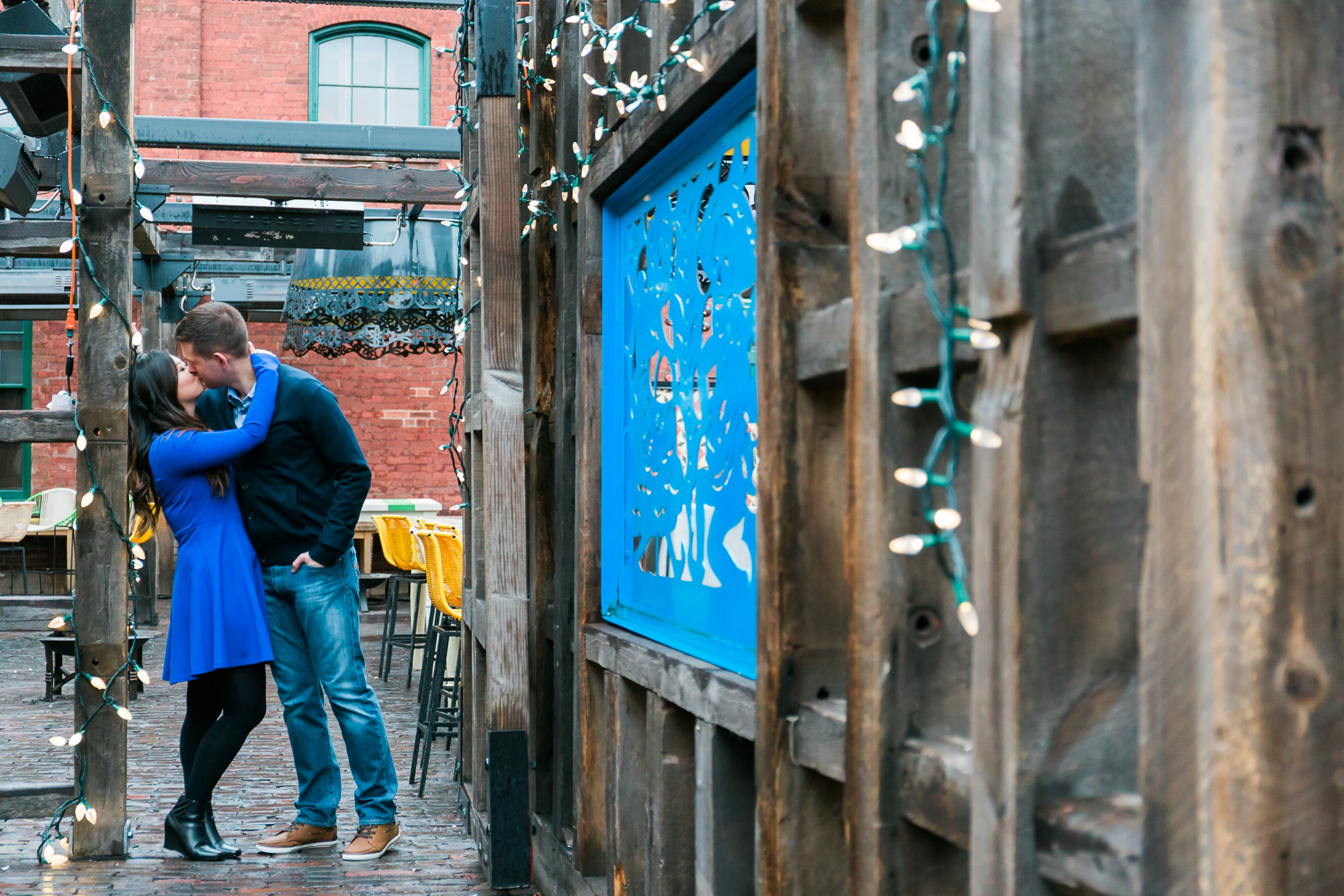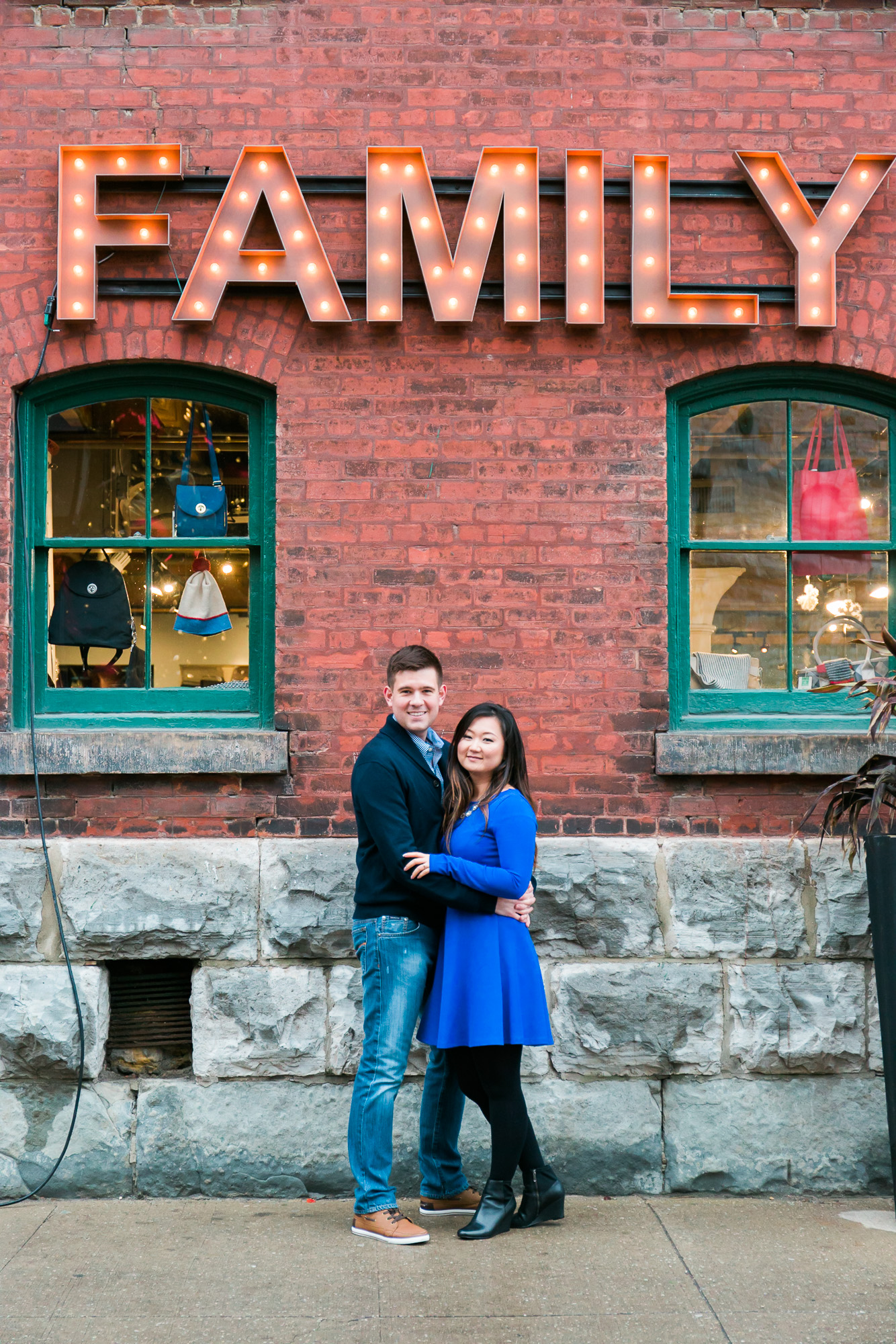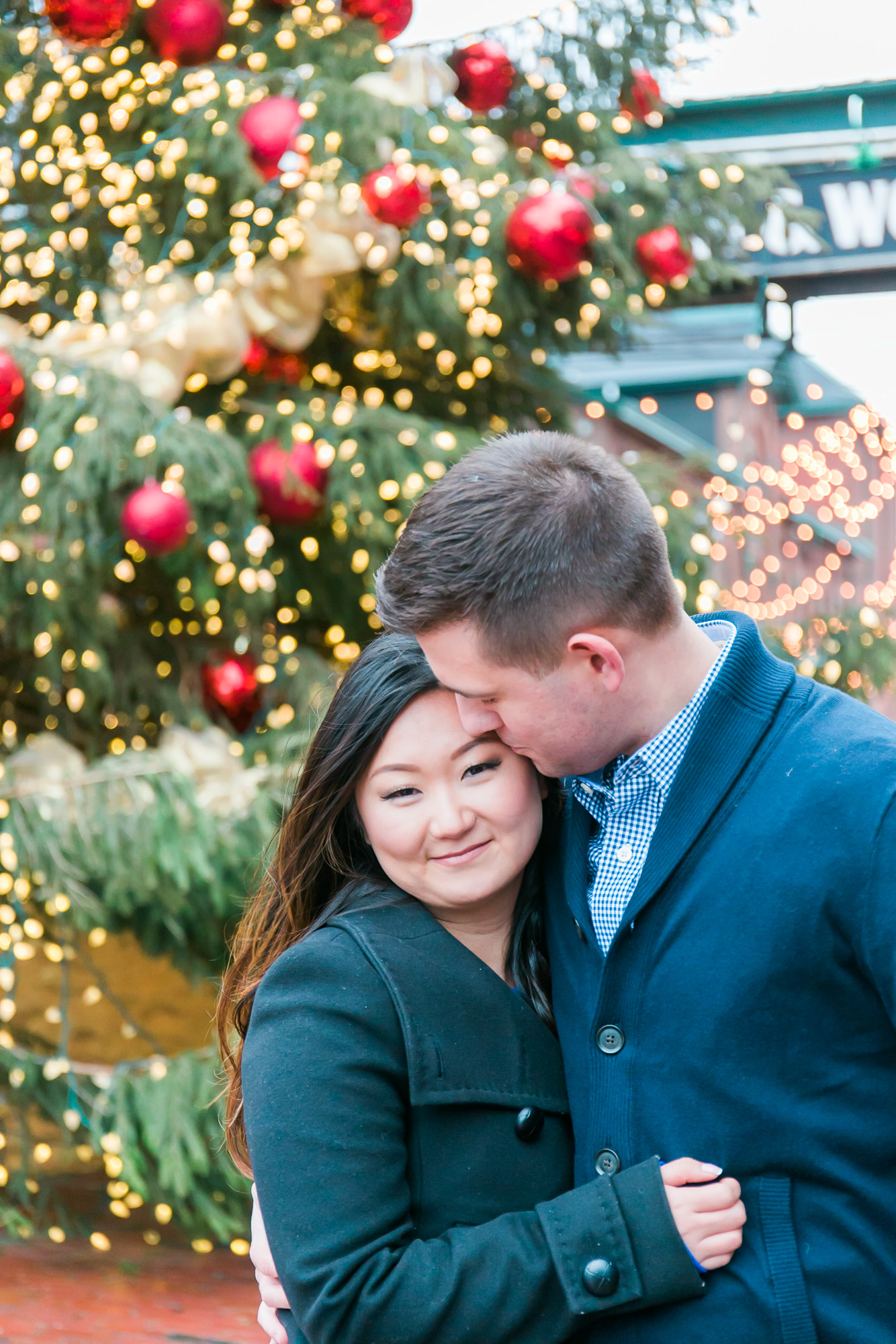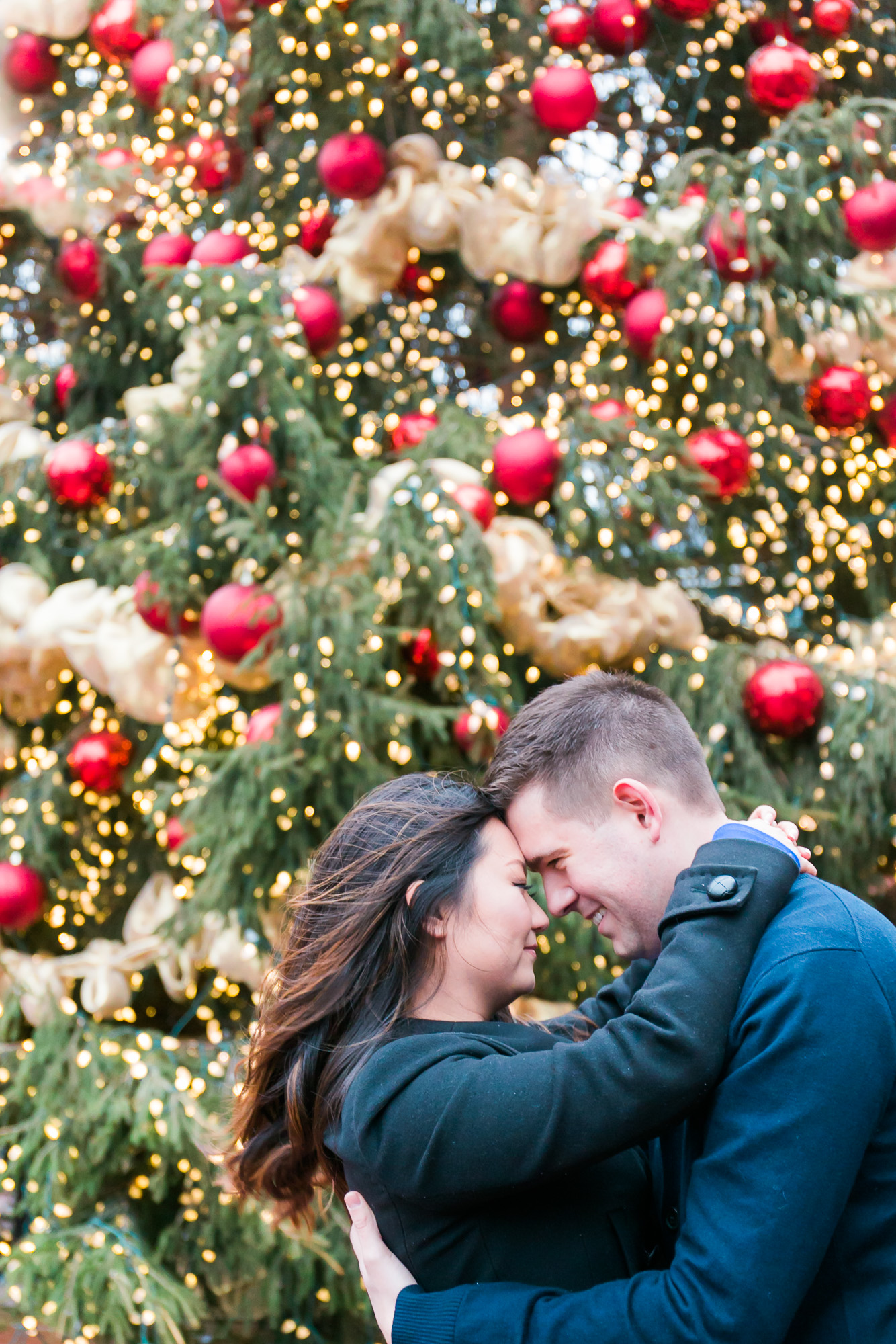 Thank you so much, Samantha, for these stunning photos. We absolutely love this time of year and all the love that comes with it. These photos show just how fun a holiday engagement can be! To see more work by Samantha visit her website at samanthaongphoto.com.
Check out these Magical Holiday Wedding photos to keep up with the holiday season! And don't forget to tag us in your special holiday engagements and weddings.