Roll those windows down and pour yourself an ice-cold glass of lemonade! Summer is in the air, and if you're planning a wedding, you just might be scouting gorgeous outdoor venues to celebrate your nuptials and soak in the warm weather! Even though it is wonderful to have sunshine on your big day, how do you keep cool during summer weddings?
While sunshine and summer heat on your wedding day may sound like a dream come true, it's also important to consider the effect those elements will have on your comfort level, and importantly, the comfort level of your guests when the main event rolls around!
George Street Photo & Video has provided our readers with some great tips to keep cool during your summer weddings. From what type of material you wear to how you do your hair, keep these 5 tips in mind when planning a summer wedding to help beat the heat.
Airy Attire
When selecting your bridal attire and the ensembles for your wedding party, aim for designs in breathable, light fabrics that will keep you cooler during your summer wedding. Breezy materials like chiffon, lightweight organza, or satin are appropriate dress options for any summer scorcher, while tuxedo fabrics like seersucker or khaki make the perfect fit for guys in your group!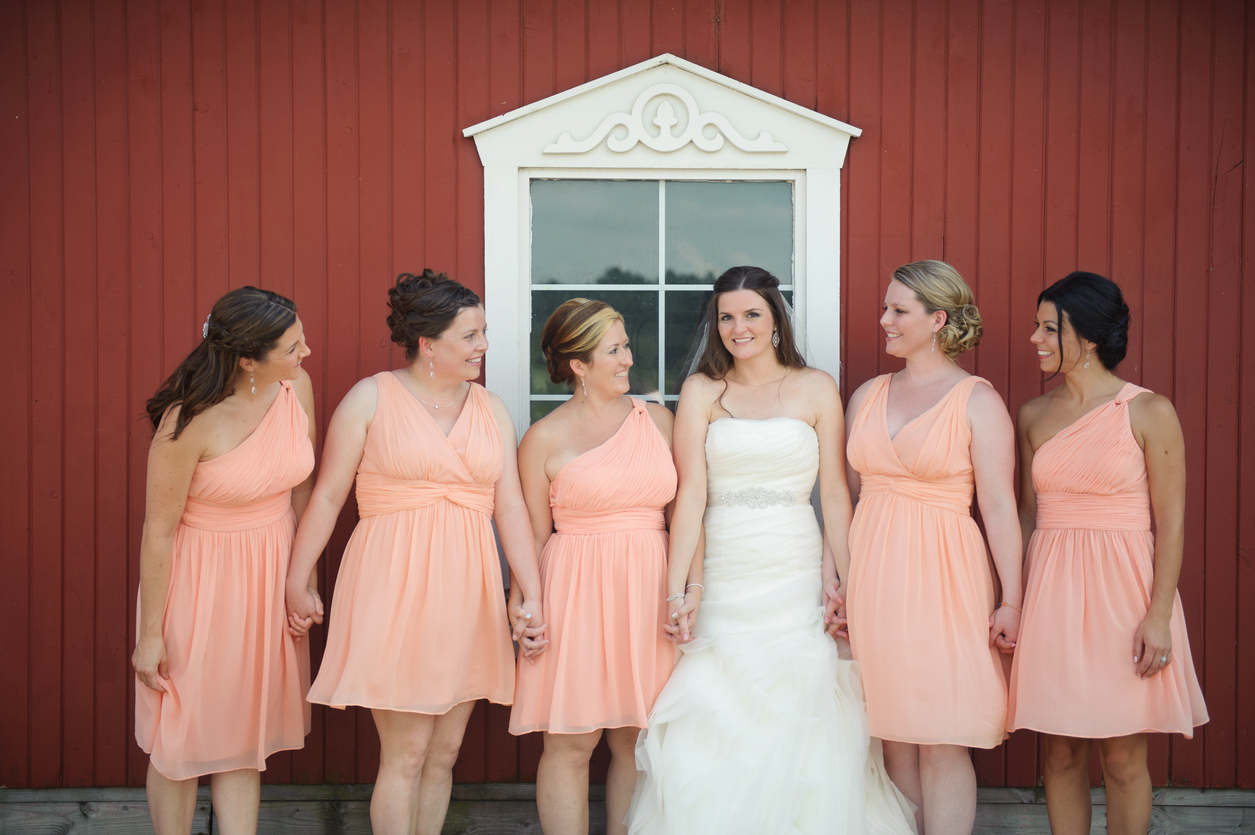 Breezy Beauty Tips
Nothing's more disappointing than getting all glammed up, only to have your hair and makeup ruined by the humidity and heat. So, be sure to come prepared! If your wedding day is shaping up to be a hot one, opt for a chic up-do instead of a long, flowing look — a swept-up chignon or bun is always chic, and looks beautiful when paired with a sweet floral accessory! It's also a good idea to have your makeup artist or maid-of-honor bring blotting papers and powder on hand, especially before you take photos!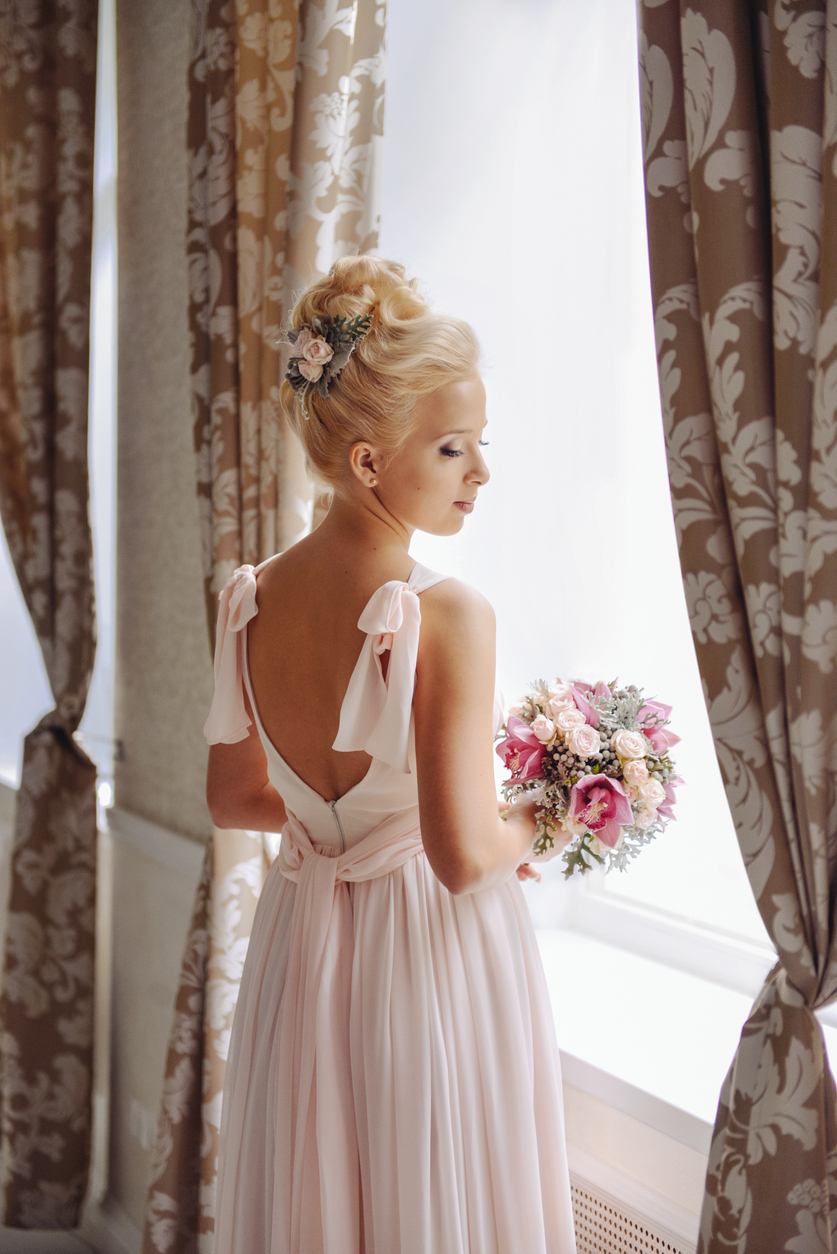 Shield From the Sun
Your friends, family, and other loved ones have come from all over to watch you exchange vows with the love of your life! That's why it's important they receive a little extra TLC during your summer wedding. Consider providing parasols or paper fans at the ceremony or reception as a way for your guests to help keep cool. Not only will they keep everyone comfortable and at ease against the summer heat, but they also make for great photo props at the reception.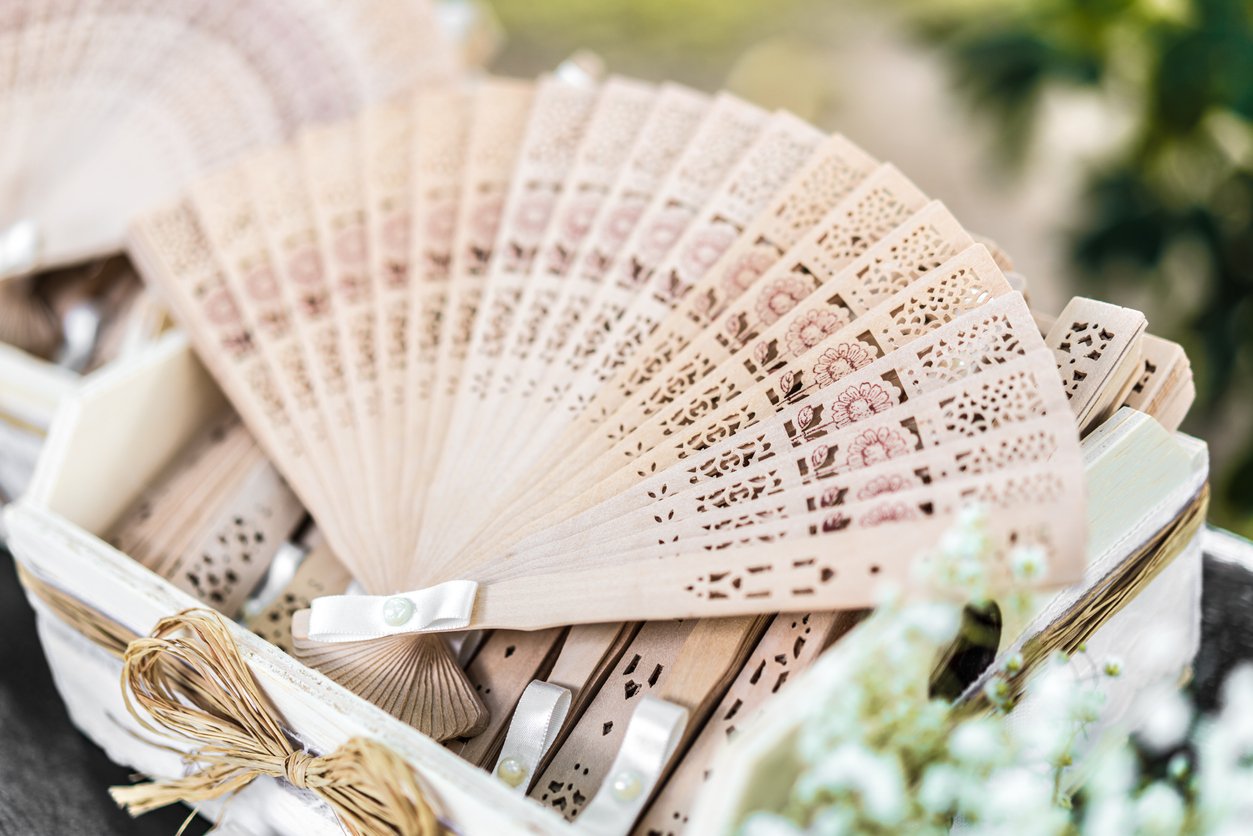 Hydration Station
While you're off taking photos and mingling between the ceremony and reception, it's crucial to have your guests' needs top of mind! Keep your cocktail bar stocked with plenty of cold refreshments to go around, whether it's a signature summer cocktail, fruit-infused canisters of ice water, or refreshing glasses of lemonade. With a cool drink in hand, guests will enjoy the break between the day's festivities, all while keeping the heat at bay.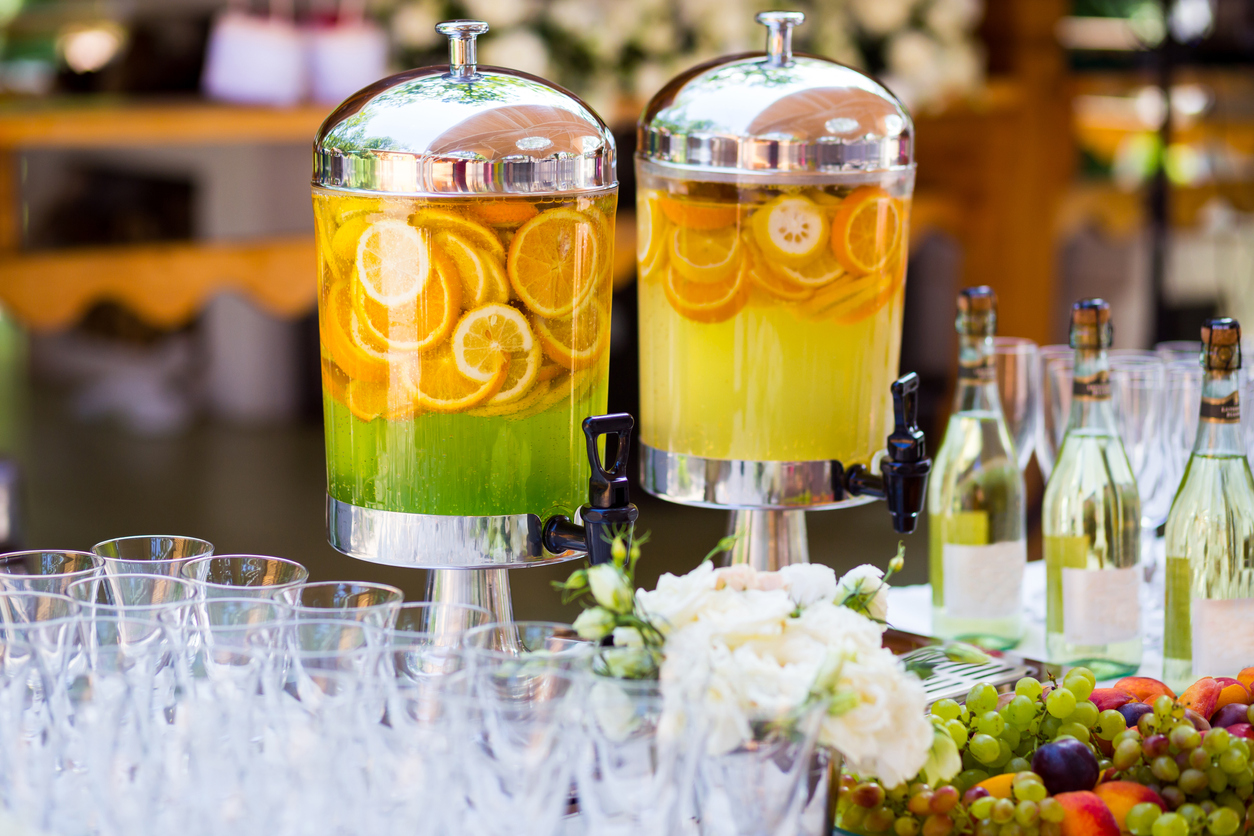 Keep it Light
When creating your cocktail and reception menus, you might want to leave heavy staples like beef or chicken off the list! Instead, consider opting for lighter, more refreshing fare, like salmon, fresh vegetables, or gazpacho soup for a starter. It's also important to take extra precautions in keeping food cool if you're dining outdoors, so be sure to discuss those factors with your caterer!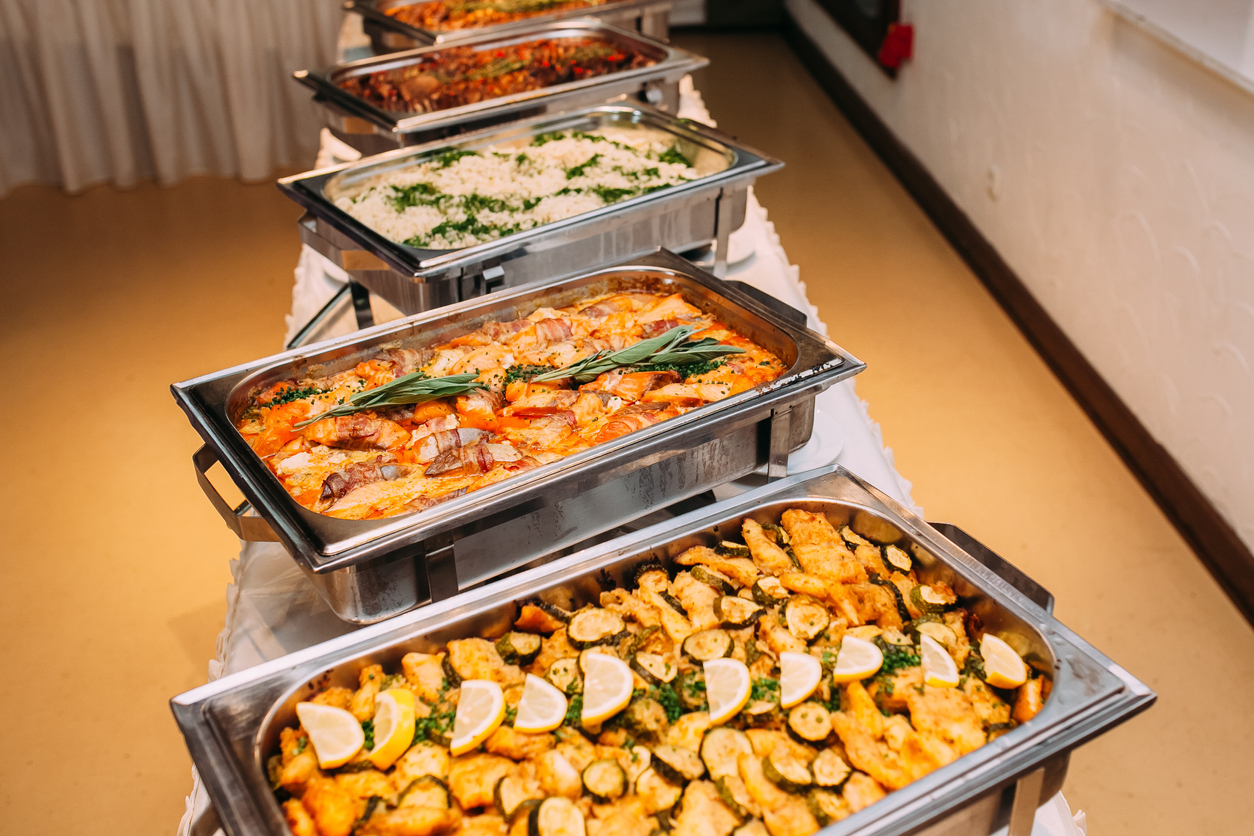 And remember… don't sweat the small stuff on the big day! By keeping these 5 tips at the top of your to-do list, your summer wedding is sure to keep your guests entertained and raving about the details for years to come!
Thank you so much George Street Photo & Video for sharing these great tips to help keep cool during summer weddings! Check out the wedding photography of some of our stunning summer brides and more at George Street Photo & Video.
Looking for some great summer wedding ideas? Be sure to check out our Real Weddings page to see real couples during their big day to get some awesome inspiration!