Planning a wedding is a huge task and can be extremely stressful if you let it. With tons of details to plan from finding the perfect venue, your guest list, choosing your wedding dress and colors, theme and so much more, it can seem daunting. If you stay organized and stick to your wedding planning checklist, you can have a stress-free wedding.
Here are 7 steps that we found on Huffington Post that you should read that will help you to keep that stress level down!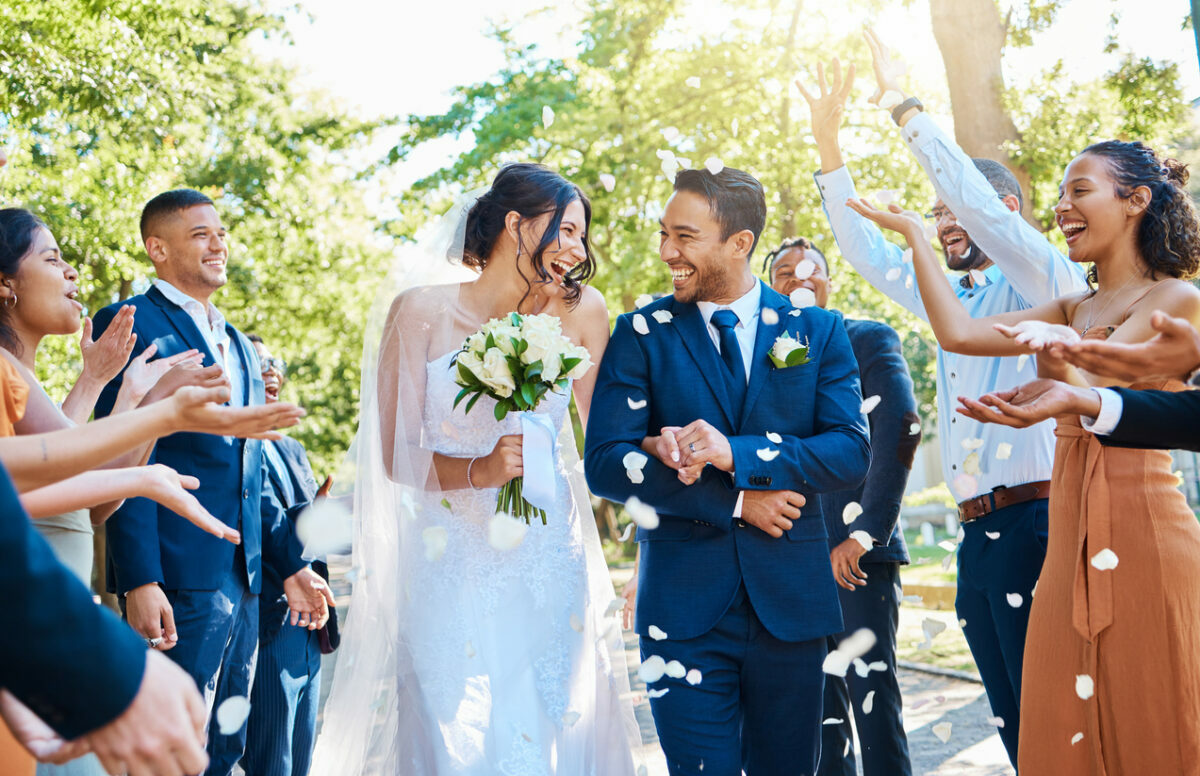 1. Stick to your budget.
One of the very first things you need to do when you are beginning your wedding planning is to figure out what your budget will be. It is important to know this so you can better decide how much money you have to allocate to specific items and which things you want to spend more or less on. You must make sure you stick to a budget because if you do not, you may find yourself in the hole by the end of it all.
2. Address tricky family situations right away.
Nowadays there is not one traditional family structure. Families come in all shapes and sizes and what used to be traditional wedding etiquette has gone out the window. If you know ahead of time that there are bad feelings between specific family members, like divorced parents, or family members who do not feel included, address this early on and decide what will happen for your wedding. Planning and discussing this ahead of time with help keep the stress that you will feel about any impending conflicts on the week, or even on the day, of your wedding!
3. Have good planning to help plan.
Choose people to help you that are not only your friends but someone you can trust to help organize and plan. If you feel that you would prefer to not have a close friend or family member helping you plan, you may want to consider using a wedding planner to help.
Bridesmaids and groomsmen are also helpful for the wedding and should be prepared to help support you with planning or anything that is needed. Be sure you consider the help you may need when you are choosing your bridal party!
4. Find your dress.
You want to be stress-free when you are shopping for your wedding dress. Hopefully, this will be the only wedding dress you will ever wear you want this time to be special, not rushed and you do not want to feel judged by the type of style or dress you like. Sometimes bringing every single bridesmaid with you as well as your mother and mother-in-law can be a bit much and can make the process overwhelming. Perhaps think about making this a more intimate ordeal with just your mother, sibling, or even the maid of honor.
5. Decide if you want the children to attend or not.
Some couples love having tons of wonderful children at their wedding whereas others want it to be more of a formal affair with no children allowed. If you do decide that you do not want any children to attend, let people know right away and be clear with your wishes. Also, be sure you do not make any exceptions… you do not want to hurt others' feelings or make some people upset.
6. Prioritize the seating plans.
Make your seating chart if you are having one and stick with it. Some tables will come together easily, putting specific families together and all while others may be more tricky. You may really want a specific group of friends or coworkers to sit together but may not have the space for it and need to make changes to the plan. Do the seating chart early so you have time to make changes before the week off if needed! This will help keep your wedding week stress free.
7. Have fun during the planning!
No matter what, you have to remember that this is the wedding you are planning and you want to have fun! There will be tricky situations, hard decisions, and tons to do, but keeping a great sense of humor and remembering why all this is happening will help make a stress-free wedding that everyone wants to have.
We hope these tips have been helpful to you! Here are a few other articles that may be helpful for you during your wedding planning: