Summertime is such a fun time to be outside, enjoy the fresh air, and warm sunshine, and be with the one you love. If you love summer, it may be the perfect time for you and your soon-to-be to have your engagement photos.
There are so many great ideas that you can do for summer engagement photos. Perhaps you live near a beach and want to take your photos with your toes in the sand, or you and your love enjoy boating and really want to capture your love for the water in your photos. Maybe there is a gorgeous park where you live that has beautiful blooming roses all around or you just love taking a stroll downtown during the cool summer nights.
Whatever you choose, your engagement photos should be all about you both and today we want to show you a few of our favorite summer engagement photos that we hope will give you a little inspiration while planning your session with your wedding photographer.
Biking is a fun summertime activity that would be fun to include in your photos. We love how this photo below has a more vintage look to it.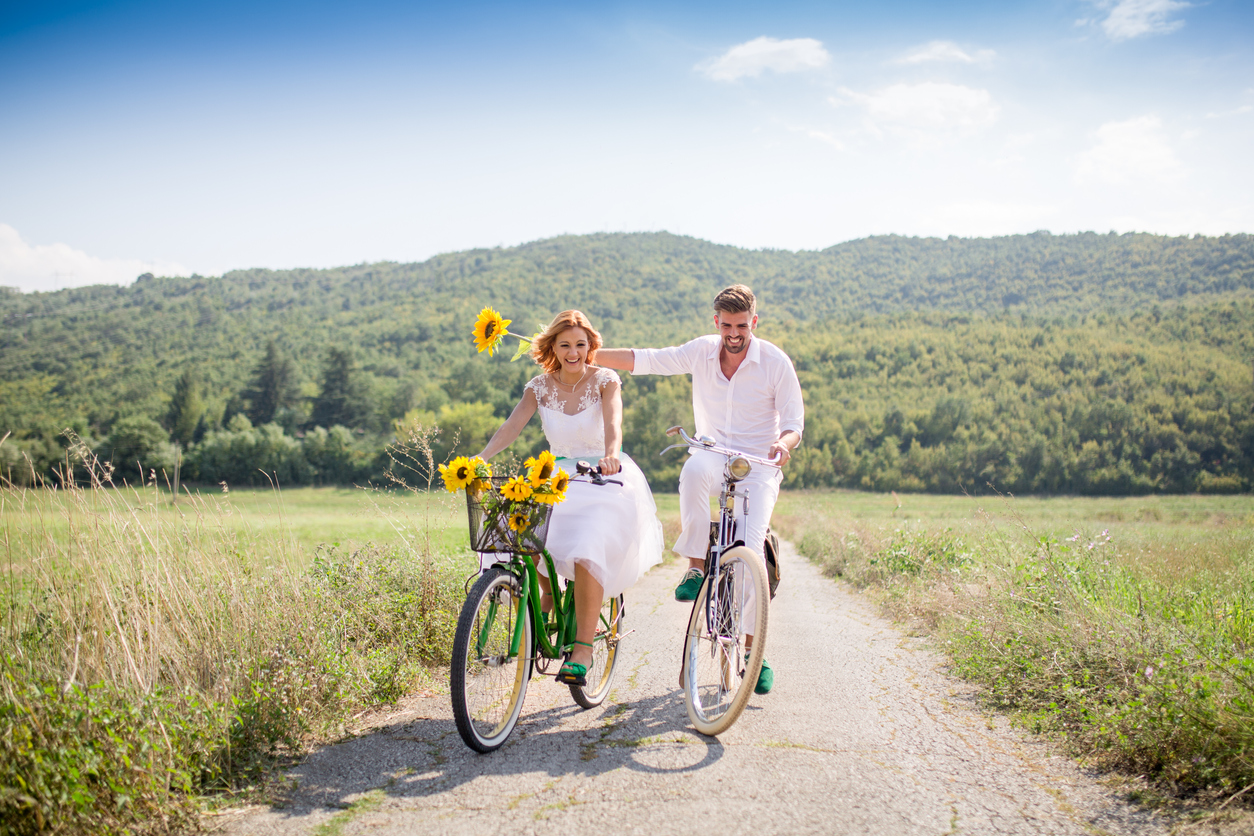 Who doesn't love a picnic outside in a beautiful field of green grass or even at the beach? It is the perfect prop to use while taking your engagement photos.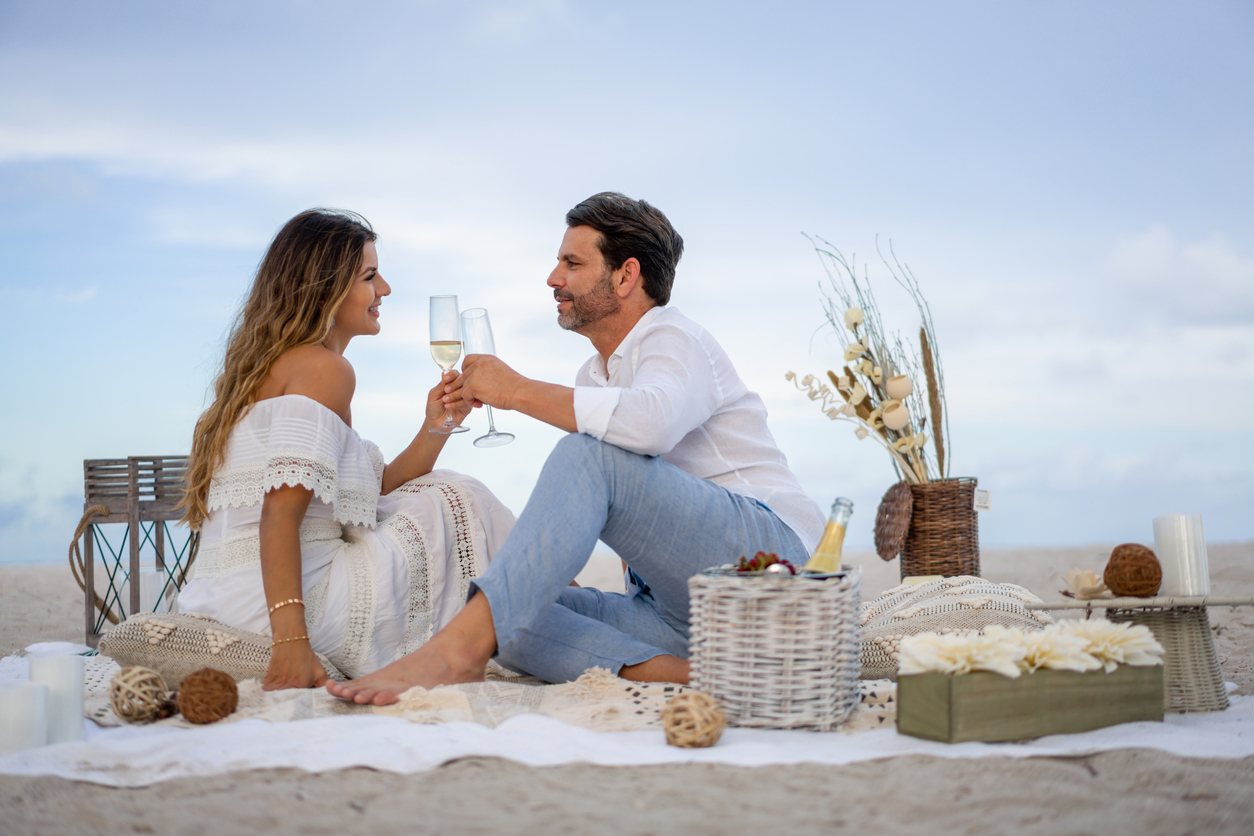 There is nothing that reminds us more of summer than being on the water. We love this photo of this couple in a boat surrounded by water… it is so serene and is the perfect portrait of the two of them together.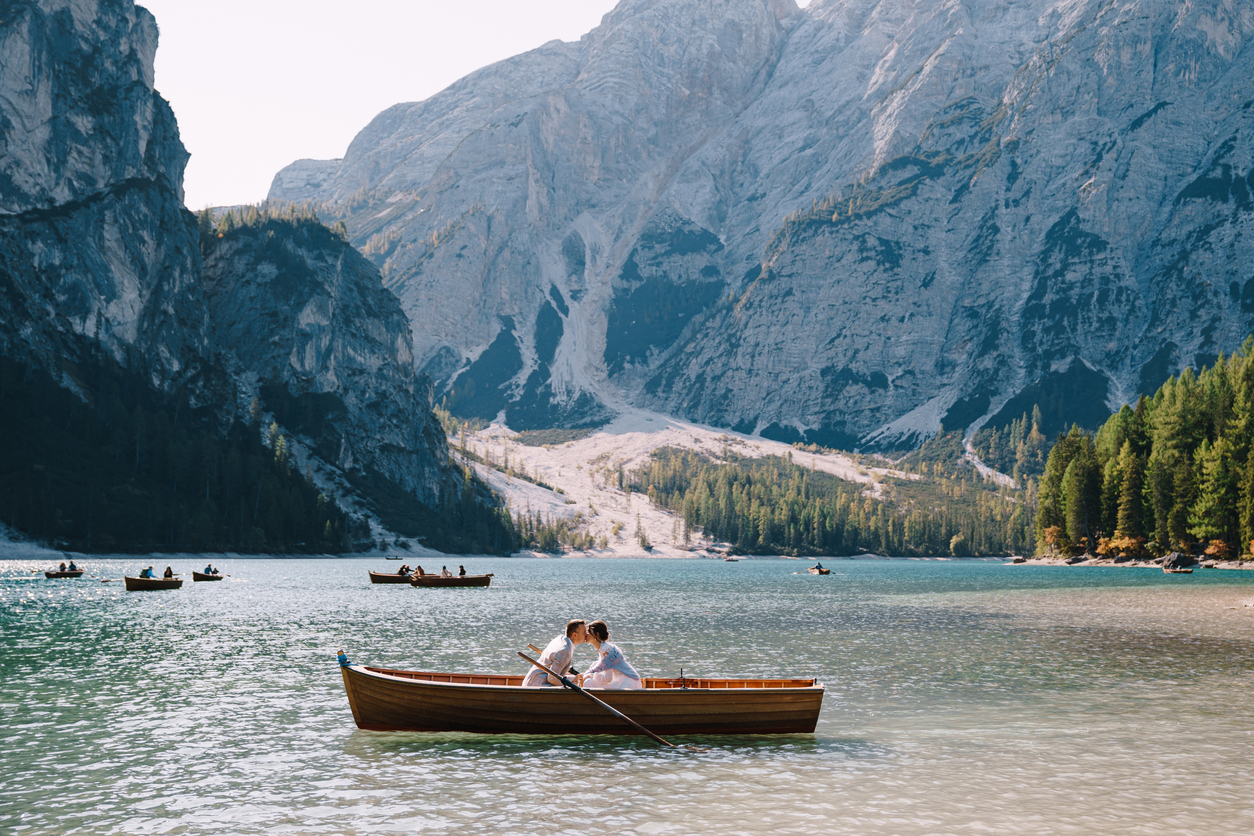 Theme parks or carnivals are tons of summertime fun! Visit a theme park or carnival near you and you can incorporate so many fun and bright colors into your photos as this couple did below. Here is another carnival-themed engagement you may enjoy!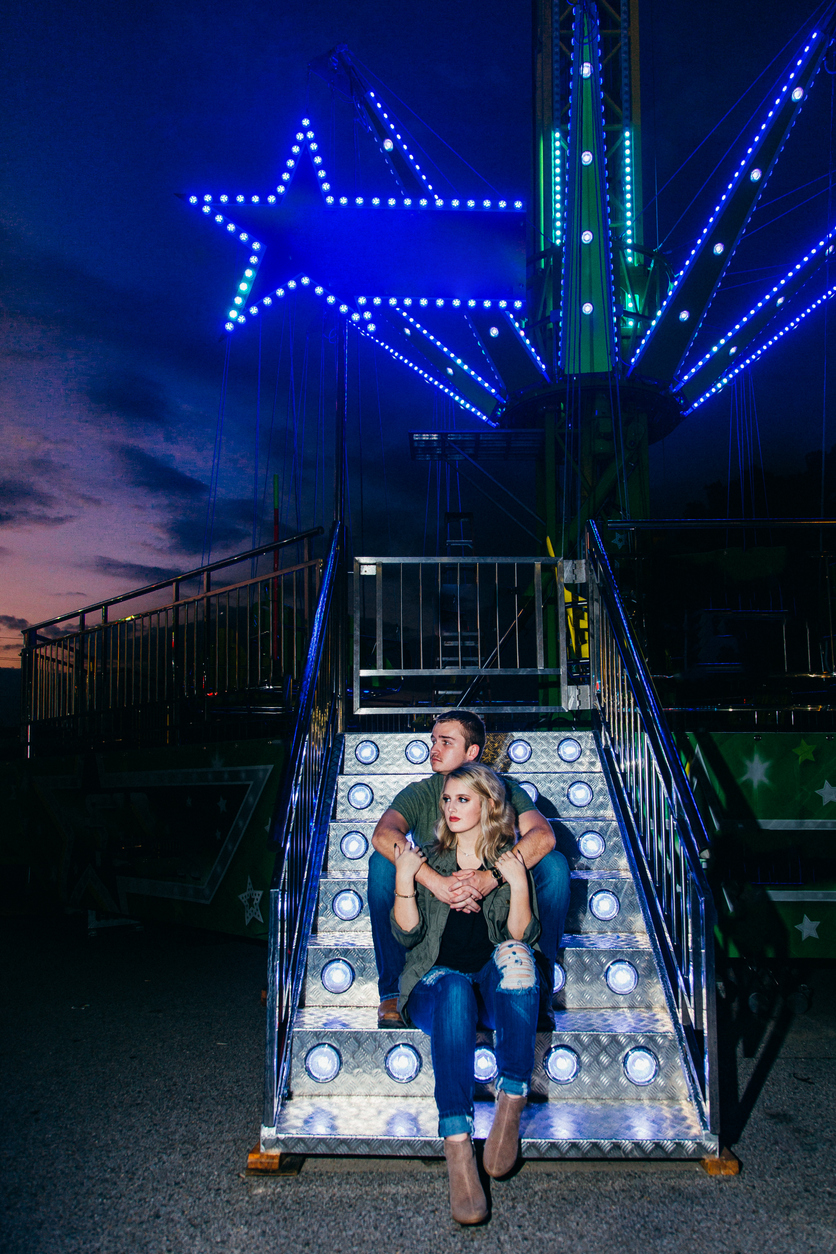 If you both love to travel, perhaps incorporate that into your photos. The couple below used a map to show their world travels during their travel-inspired engagement shoot.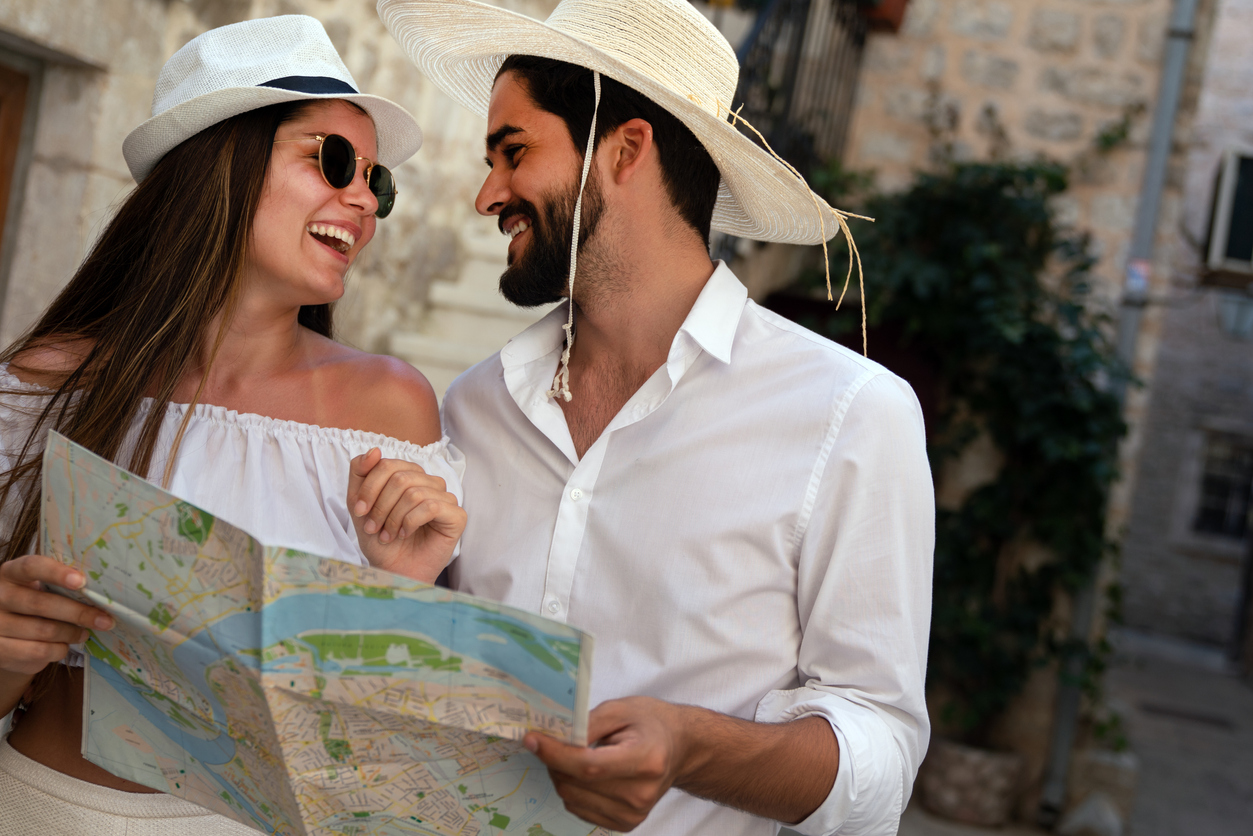 A field of beautiful, bright-colored flowers is the perfect summertime engagement photo idea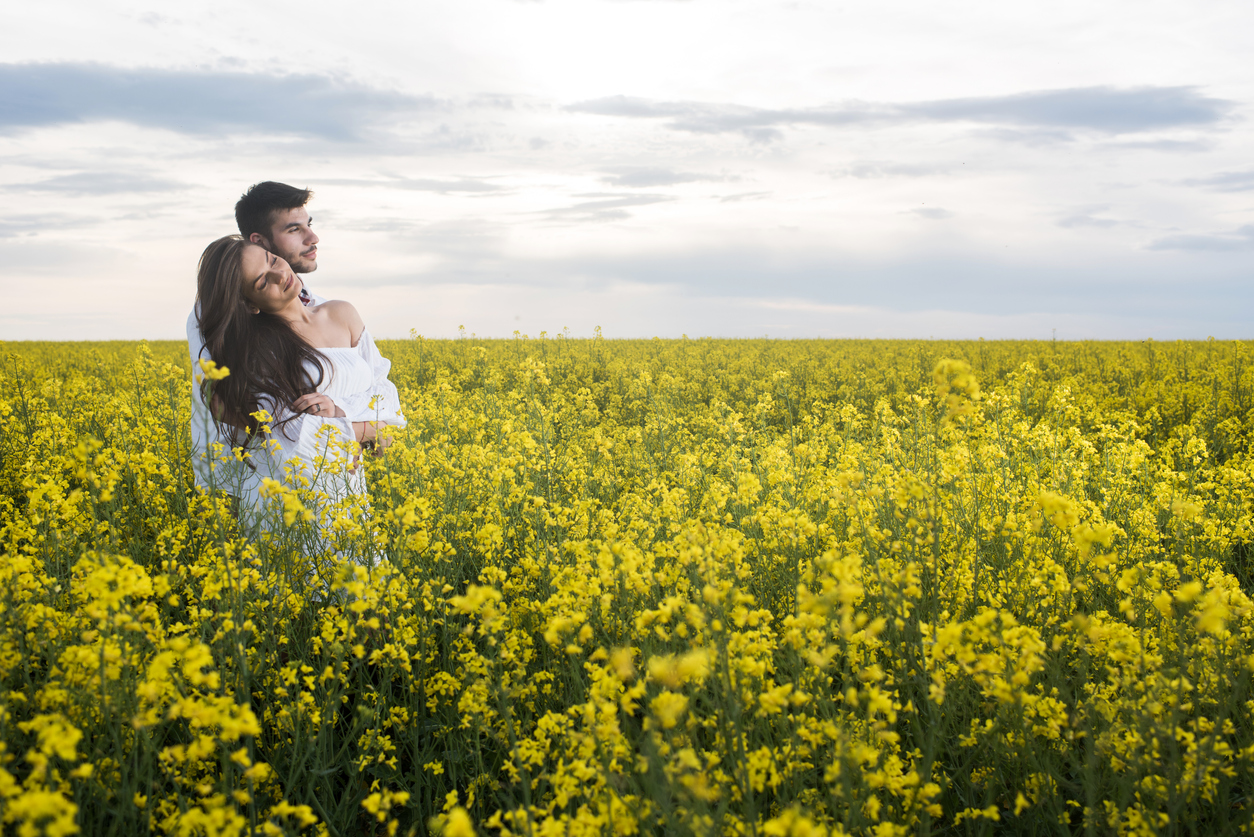 Planning your engagement session and want to get a few pose ideas that you may like? Check out our engagement posing guide for some great inspiration.
Be sure to read this list of 15 questions to ask your wedding photographer before you book them, so you find the perfect one for you!