Thanksgiving is such a wonderful time of year! It is a time to give thanks and to enjoy spending time relaxing and celebrating with the ones you love. There is also so much yummy food to enjoy and the excitement of the upcoming holiday season.
It is also an awesome time of the year to say, "I do." If you are interested in having a Thanksgiving wedding, here are some awesome Thanksgiving wedding decor ideas if you need a little inspiration.
Have a delicious dessert table full of fall pies! We also LOVE this "Falling In Love" sign with the leaves that bring more of the fall feel to the room.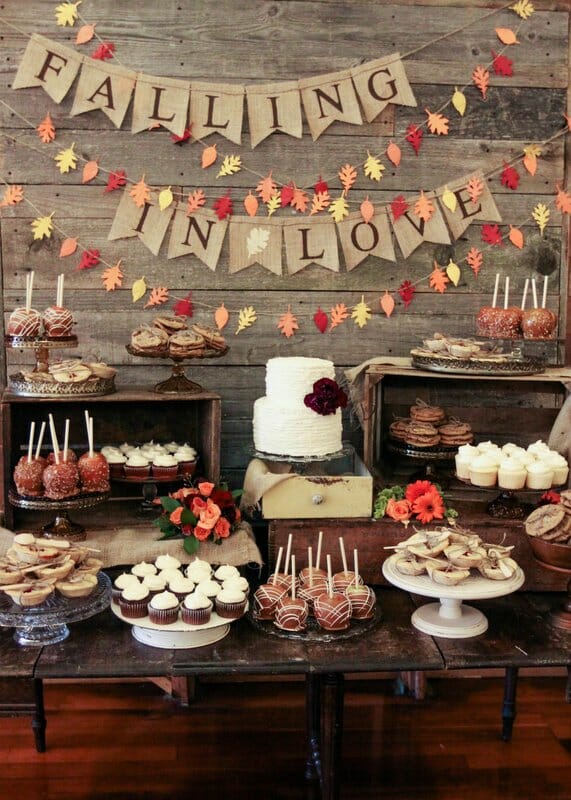 Carve out a pumpkin and use it as a vase for beautiful fall-colored flowers!
Fill candle holders with various kinds of nuts, pinecones, small pumpkins, or colorful leaves for a perfect fall look!
Line a walkway with pumpkins! So cute and easy!
Use pinecones for the table cards and seating chart! It is an easy DIY Thanksgiving wedding decor idea!
If you loved these Thanksgiving wedding decor ideas, don't forget to visit SnapKnot for more wedding tips and inspiration!