Anyone who has been a bride knows the first-hand experience of having plenty of stress in the days leading up to the wedding. From the guest list that continues to grow to the budget that has already been exceeded, it can be difficult to actually enjoy your wedding day once it arrives.
To ensure that it's the most incredible day of your life without having stress involved, there are a few details to plan ahead of time for a memorable occasion. Here are a few ways to enjoy your wedding day and keep it as stress-free as you possibly can!
Delegate Tasks
Instead of worrying about collecting your gifts at the end of the wedding or trying to help guests find their way to the venue, delegate different tasks to your wedding party or family members. This will make it easier to relax instead of having to work and manage the event on the wedding day.
Hire a Wedding Planner
One of the most effective ways to enjoy your wedding day is to hire a professional planner who can make sure that every detail is in place. It will relieve you from mundane duties and will also prevent you from hearing about anything that may go wrong during the day. Hire a professional planner who has several years of experience and will offer ideas on how to make the day run even smoother.
Enjoy the Food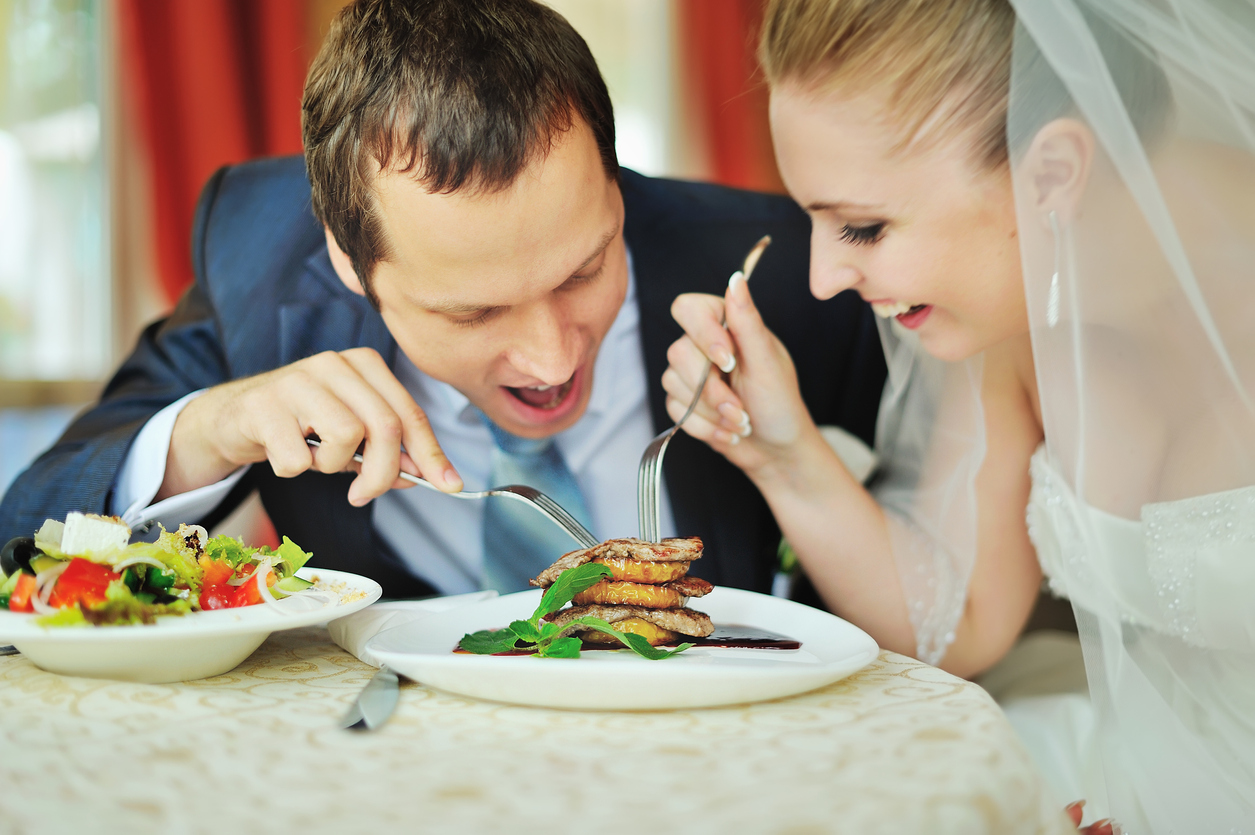 Most brides and grooms forget to actually eat on their wedding day due to nerves and the excitement that comes with getting married. Instead of chatting with your guests right away at the reception, allow yourself to fill your plate and enjoy every bite with your new husband or wife, so you can truly enjoy the food that you spent so many hours taste-testing during the planning process.
Ask a Bridesmaid to Gather Your Belongings
When it's time to depart from the wedding in your getaway car, the last thing you want to worry about is gathering all of your belongings. Ask one of your bridesmaids to pack your makeup and clothes and put them in the vehicle, so you can gracefully escape after saying goodbye to your guests…and you know all your stuff will be with you!
Plan for Unexpected Weather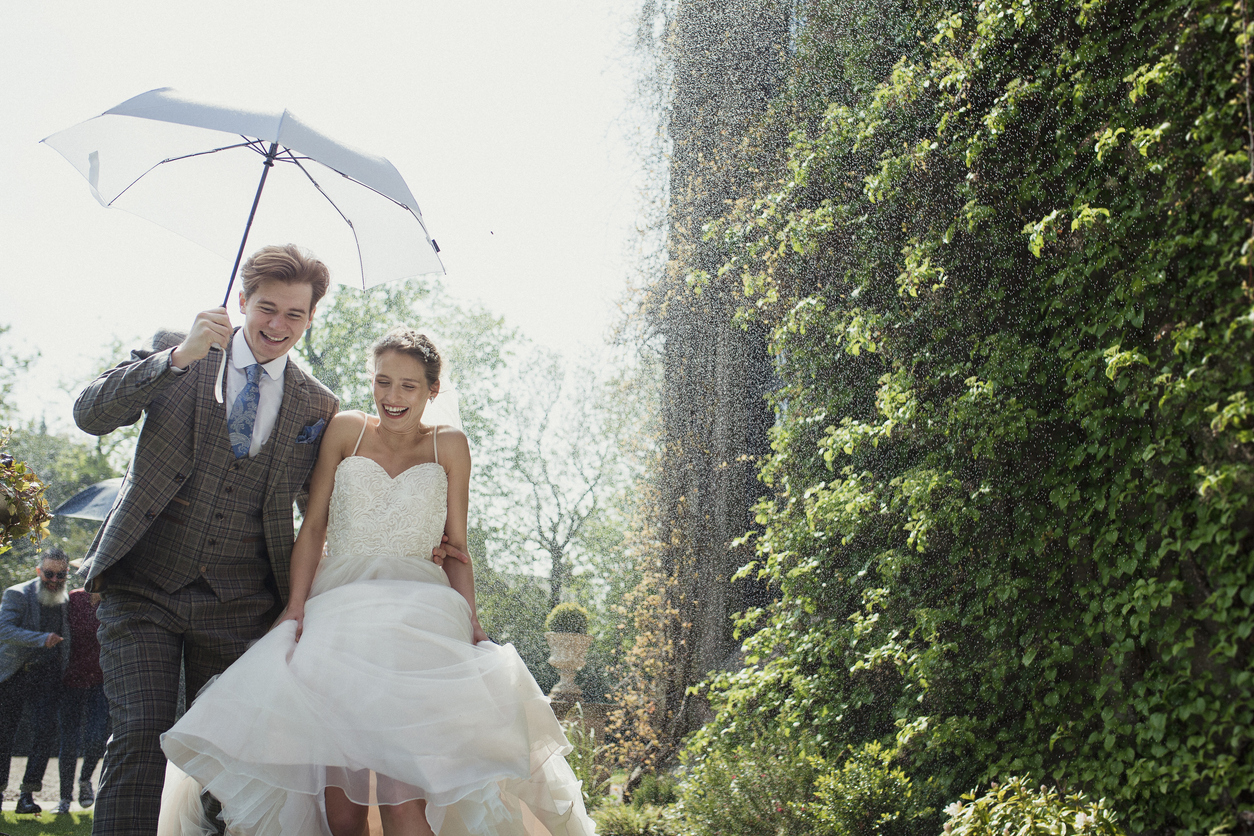 Even in the month of July, it's important to brace for unexpected rainfall that can occur at a moment's notice. Plan for the unexpected by having a reception hall that the wedding can be moved to or renting a few tents that can be used as a backup in case of bad weather. Although you may have cloudless skies on your special day, the backup plan will offer peace of mind if a storm begins to roll in.
Hire Transportation
One of the last things that brides want to do on their wedding day is worrying about traffic or getting lost on the way to the venue, or even worse having family and friends miss the event due to any reason. A wedding transportation service is much like a wedding planner. Besides the transportation, they can save you time, are convenient, and provide you reduced stress knowing somebody qualified is handling all the details getting you from place to place. If you can hire or have someone you know drive you and your spouse to and from the venue, it is recommended.
The moments you have in the car before and after the ceremony can be very emotionally charged and memorable, so you don't want traffic or the stress of driving to hinder those wonderful memories.
Bring a Change of Clothes
Staying in your wedding dress all day can seem dreamy, but you won't feel comfortable after a few hours in the gown. Try not to get in your gown too early; opt for wearing comfortable clothes or yoga pants to feel cozy and not worry about spills before it's time to walk down the aisle.
Don't Expect Everything to Go as Planned
A common misconception about the wedding day is that everything will go as planned, even with smaller affairs. Something is bound to go wrong, whether it means having a caterer who arrives late or a DJ who happens to have a broken speaker. Expect mistakes or interruptions to occur, which will make it easier to relax and remain composed. Enjoy every moment and consider the imperfections to make for a great story in future years.
Have a Moment with Your Husband or Wife
Don't forget the purpose of your wedding day. Make it a point to have a special moment with your husband or wife and forget about the crowds for a few minutes. Sneak away for a romantic kiss before the ceremony (or a first look photo session) or allow yourselves to have a quiet conversation before it's time to say, "I do." The special moment is guaranteed to be one of the highlights of the day.
Pack Your Honeymoon Bag Ahead of Time
Instead of rushing home from your wedding to pack your honeymoon bag, get the luggage together ahead of time to ensure that you're set to go. Once you get home, you'll be able to unwind and reflect on the day without an extra thing to do.
We hope these ways to enjoy your wedding day and stay stress-free from Bethany with Bethany Cleg Photography have been helpful! For more wedding tips, be sure to visit SnapKnot!