Since more and more couples live together before marriage, their registries are becoming less about items and more about experiences. But many still think asking for experiences is equal to asking for cash, which some people find rude. It leaves many people tongue-tied. The solution? Couples have taken to asking for a wedding cash gift with poems!
That's right, there are special poems specifically for this very occasion. A very brief Pinterest search will yield plenty of results for these wedding cash request poems, some more clever than others, and even the most preliminary Google search will show you that there are already many sites eager to help you find the right words to say when asking for monetary wedding gifts.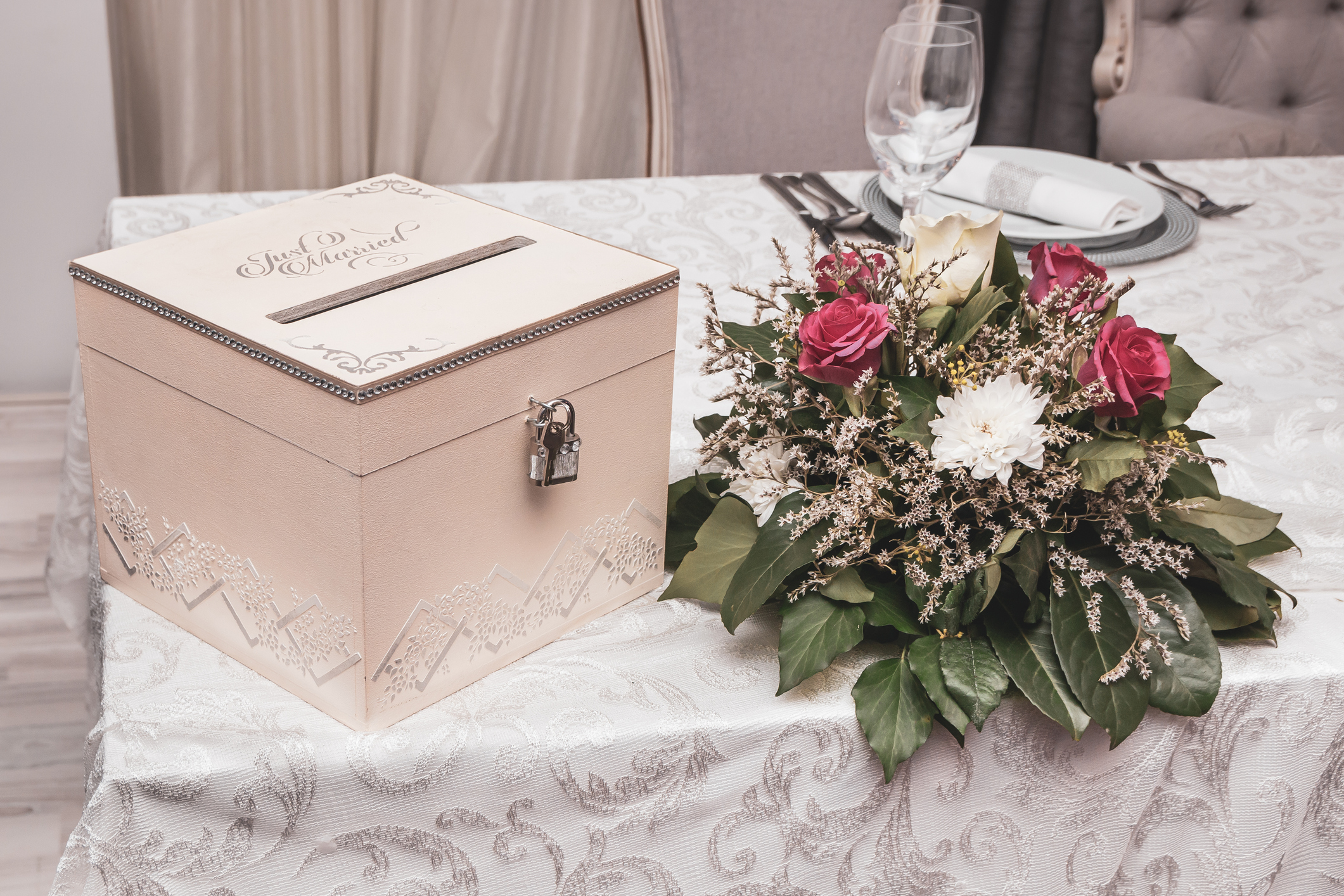 What Type Of Poem Should We Use?
Whether you decide to go for a short couplet or a personalized limerick, tactful words will be appreciated by your guests. The best way to include this poetic approach is to have it appear on the additional information card you include with your formal invitations, along with clear instructions on where they can contribute to your registry if they so wish. If you are using a wedding website, you can also include this information on your registry page.
A great place to organize all of this is with services like Zankyou, an international online cash wedding registry. The site also offers its clients a free wedding website platform where they can easily organize all the pertinent information their guests are looking for in one place.
We guarantee that with sweet phrases like these, your guests will not be offended if you ask them for a wedding cash gift. Here are a few examples of poems we love:
Poem #1

We've lived together a year or two / We really don't need anything new.
Your presence as a guest / Is all that we request,
But if you insist on giving a gift, / A few pennies for our Honeymoon would give us a lift!
Poem #2

We don't want to offend, but we have it all / Household goods and so much more / To save you shopping, sit back and rest / A gift of money is all we request.
Poem #3

Rather than giving us something we've already got / We'd love it if you donated to our saving pot!
If you want to ask your guests for a wedding cash gift for your special day, we hope these fun poems have given you some inspiration and a really fun way to ask!