There is no doubt that rustic weddings have become popular over the past few years. And there is nothing more perfect for a southern rustic wedding than beautiful wedding dresses and cowgirl boots!
With so many ways and DIY ideas to decorate a rustic wedding, adding cowgirl boots to the mix is such a cute and southern-looking idea. Some may find that adding cowgirl boots could make things look not as fancy, but these photos show that is just not the case.
Do you plan on wearing (or not wearing) cowgirl boots already, but need some other great DIY ideas? Be sure to check out this post on DIY rustic wedding ideas.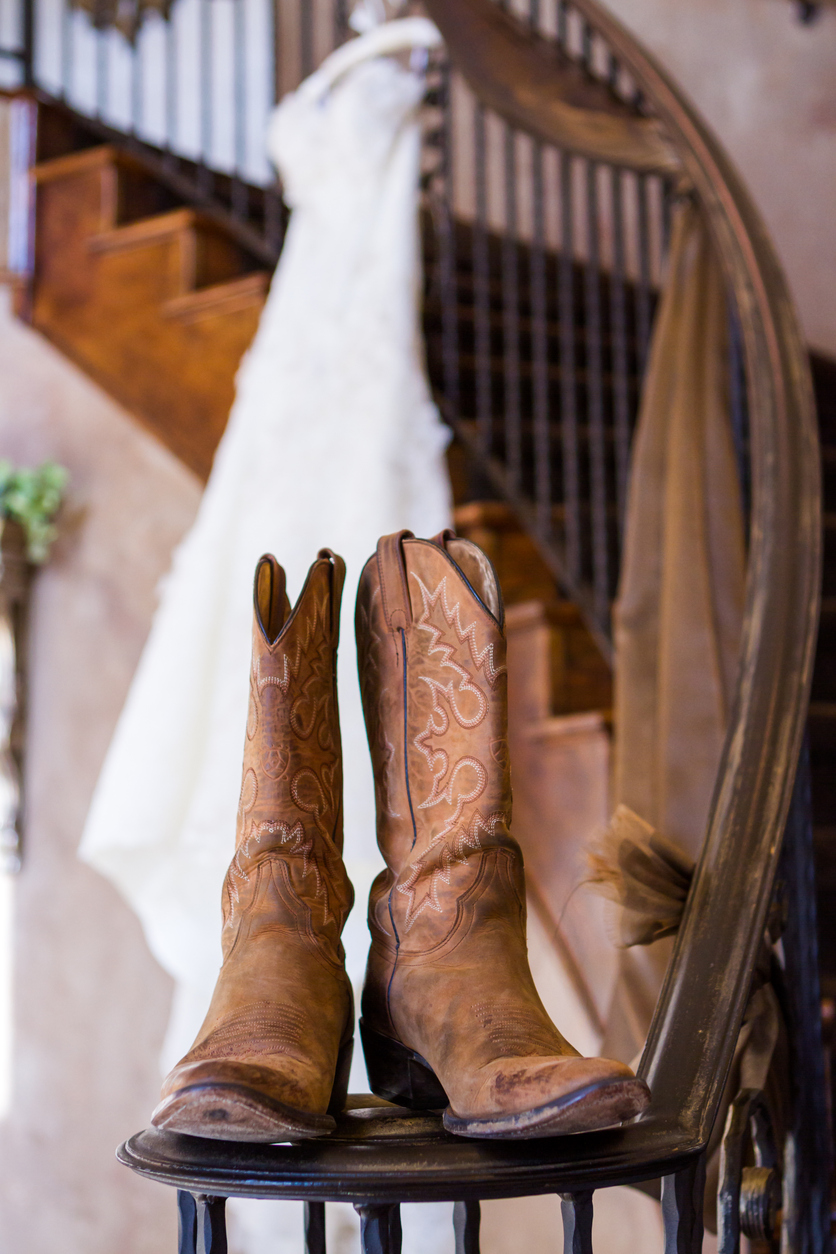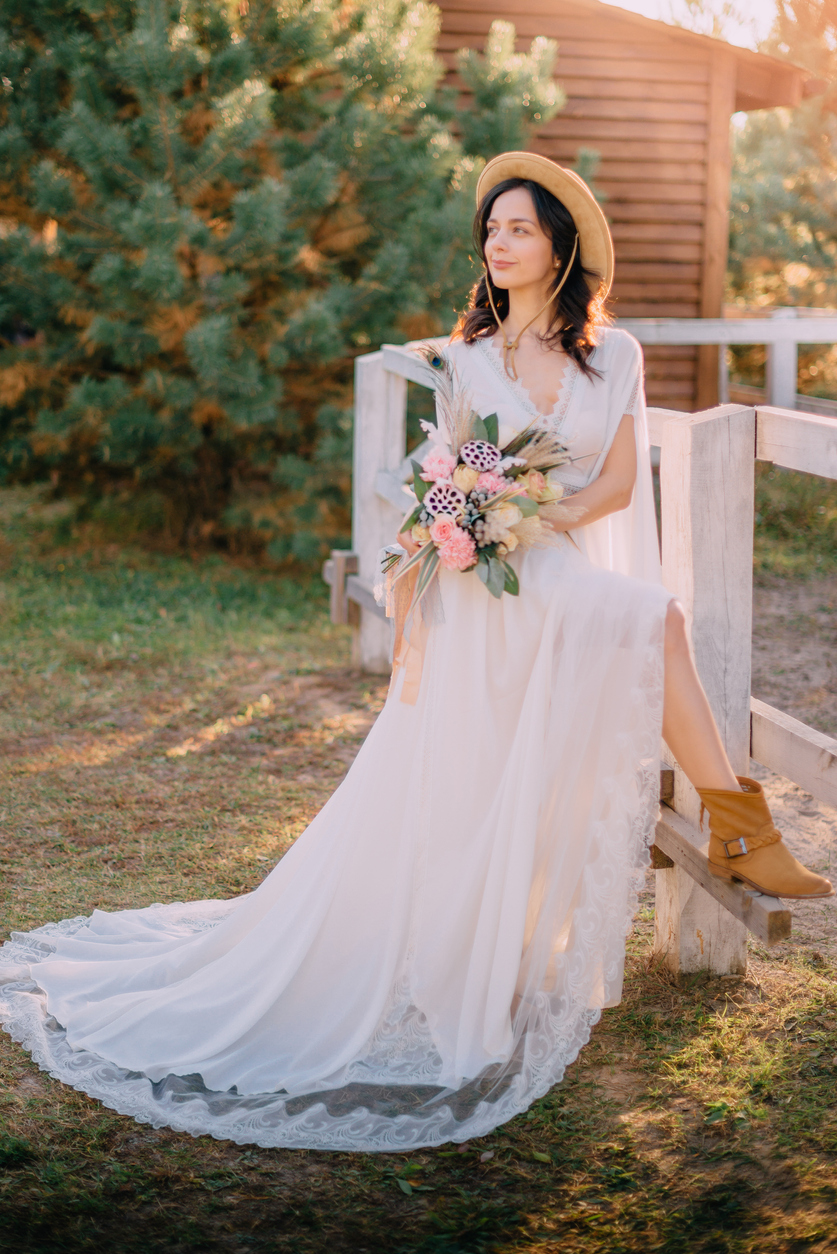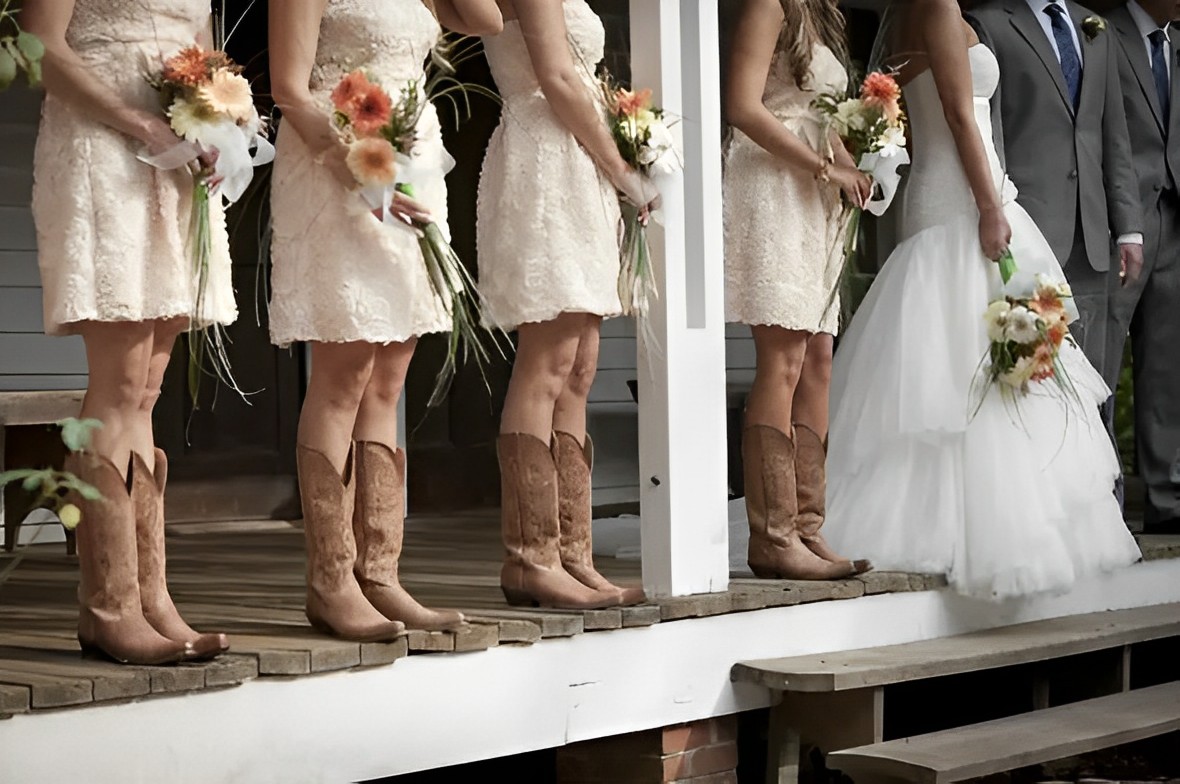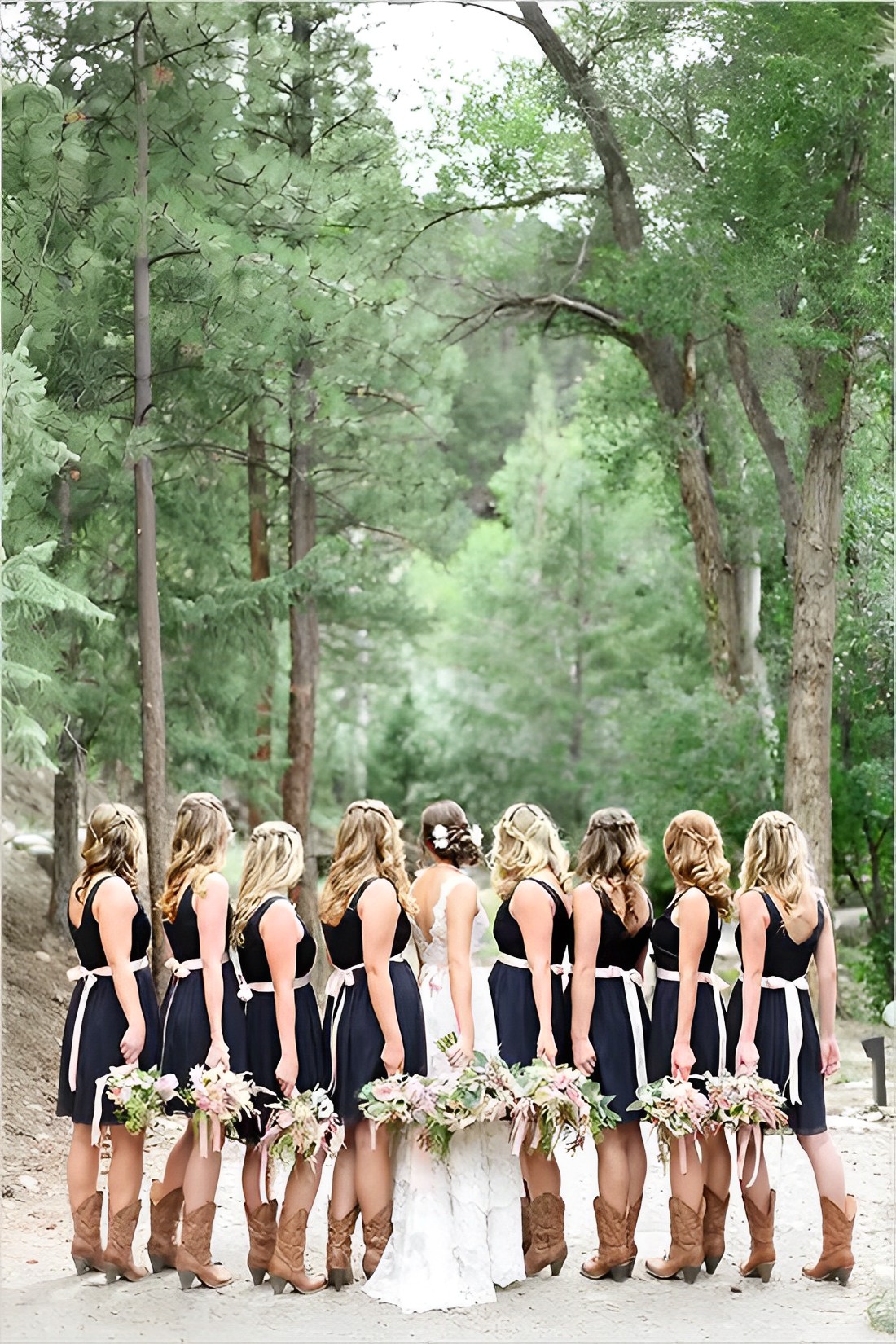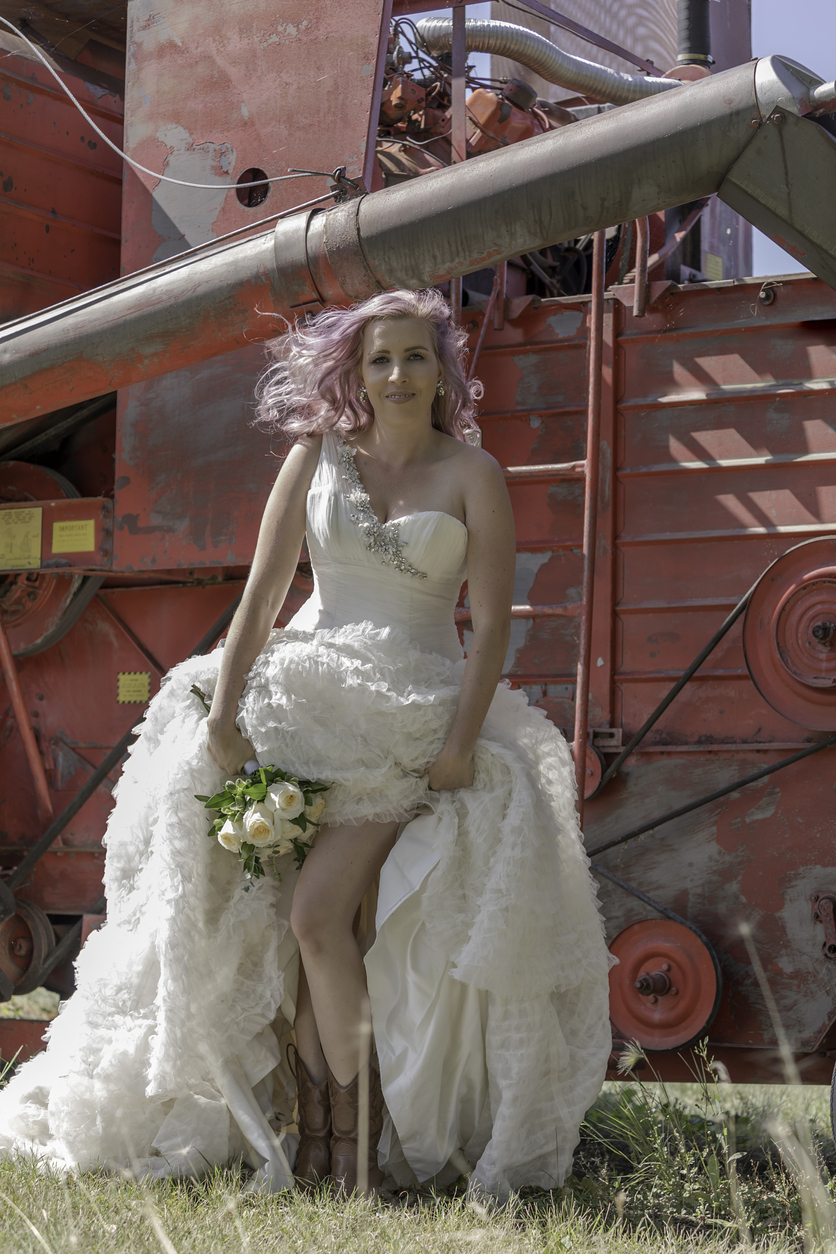 Aren't these brides with their wedding dresses and cowgirl boots so adorable?!? They really do make for such a great detail to a rustic or southern-themed wedding.
Need some more inspiration? This rustic Southern Georgia wedding is gorgeous! We also have these great DIY wedding favor ideas… many that would be perfect for a rustic wedding.
Also, don't forget to visit SnapKnot for more good reads themed wedding posts!