Let's face it, some of us need help when planning a wedding, and there is nothing wrong with that. If you think that hiring a wedding planner or a wedding coordinator would help keep your wedding running smoothly, that is great! First, you need to decide if you need help planning your entire wedding, or if you really just need help with the coordination on the day of your wedding.
Figuring out if you need a wedding planner or wedding coordinator is important because you want to make sure you hire exactly what you need to help you with your wedding day. Here is a breakdown of the differences between the two.
Wedding Planner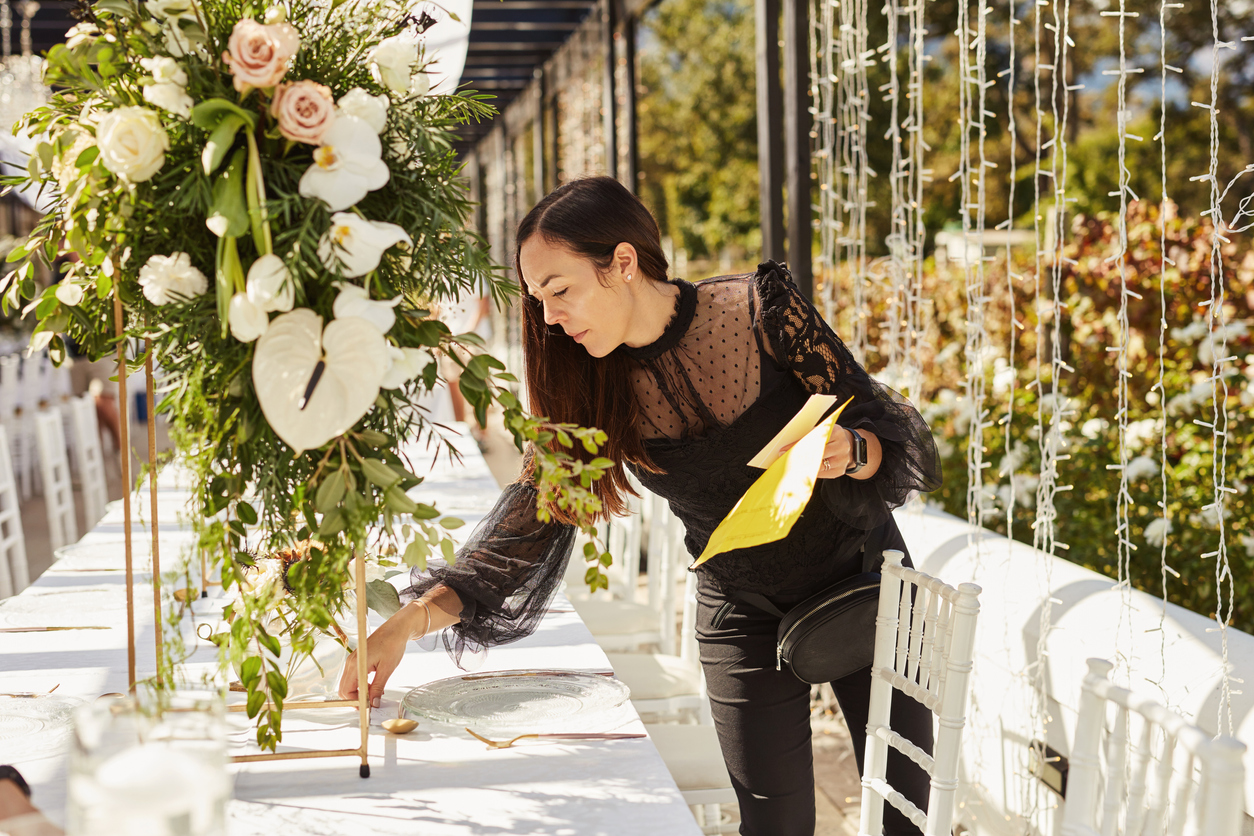 A wedding planner will most likely be the most involved professional that you can hire to help you and your family plan your wedding. Many wedding planners will take over and plan the entire event – from helping you pick out your dress, to making sure everyone is sitting where they are supposed to at the reception on the day of the event.
When Do You Hire?
You will typically want to hire the wedding planner at the beginning of your engagement, so he or she can provide you with their knowledge from the start to help make your wedding planning easy as pie!
Who Needs a Wedding Planner?
Wedding planners are great for couples who do not have much time to dedicate to planning their wedding, or for those who tend to be unorganized and would like someone to help guide them through all of their wedding planning.
Cost
Wedding planners will typically charge a flat fee for different levels of planning, or 10 – 20 % of your total wedding budget.
Services that they often help with include:
Budgeting of your event
Helping to scout and book your venue
Recommending wedding vendors and helping to book them
Negotiating vendor contracts and making payments
Planning out all wedding day details with each vendor such as arrival times, etc.
Event design and styling
Guest list preparation and will track all RSVPs
Seating charts and floor plans for the ceremony and reception
Assist or in some cases purchase all wedding favors and decor
Booking any accommodations for the wedding party and guests and helping to get a room block if needed
Help to plan the rehearsal dinner, pre-wedding brunch, or any other events that may be happening
Creating and helping execute the day of timeline
Overseeing the wedding on the day of
Wedding Coordinator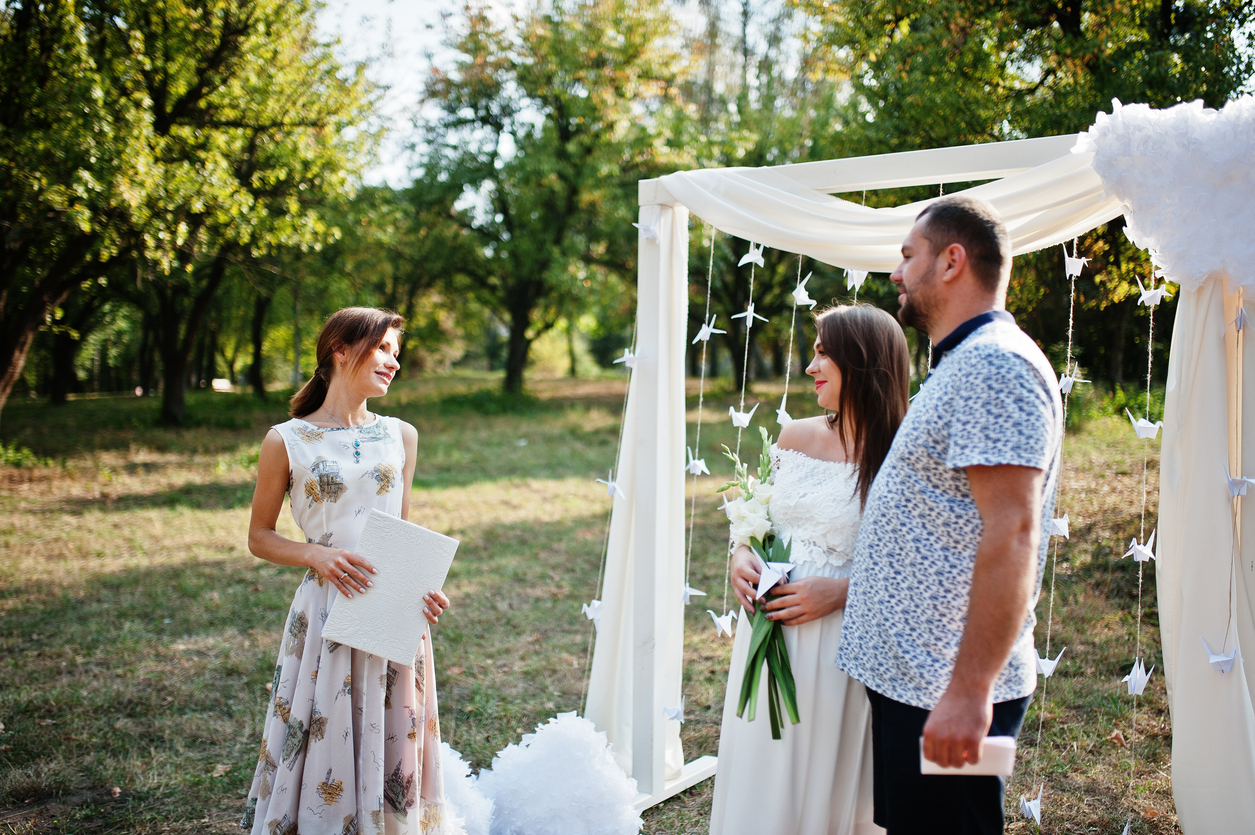 A wedding coordinator will generally help when you are planning everything for your own wedding, and they jump in to ensure that everything goes smoothly on the day of the wedding.
When Do You Hire?
Hiring a coordinator as soon as possible is still important, as you can use them for recommendations and other helpful advice as you plan. Plus, booking earlier than you need them is important, as their dates most likely book up fast!
Who Needs a Wedding Coordinator?
If you are planning your own wedding, but you are nervous about the day off and want someone to be your go-to person for questions and everything else, a wedding coordinator would be perfect.
Cost
Wedding coordinator prices vary on region and the level of service you are expecting. They generally will charge a flat fee, and most package prices vary based on the services that each includes.
Services they often help with include:
Making sure all important planning details have been taken care of
Creating your wedding day timeline
Confirming logistics you have already planned with all vendors
Making sure all vendors have the necessary information they need such as directions to the venue, parking information, and timeline
Overseeing everything on the day of the wedding

We hope this comparison has been helpful to you if you are looking to hire someone to help you plan your entire wedding or just coordinate the day of.
And, if you are planning your wedding or are recently engaged, be sure to download our wedding planning checklist to help you out along the way.