Nothing is more enjoyable than spending a day at the carnival – especially if it is with the one you love. Show off your fun side with a carnival-themed engagement photo shoot, as this couple did at the Minnesota State Fair.
Photographer Justina Giesen with Justina Louise Photography says that the State Fair makes for a fun and colorful backdrop for carnival-themed engagement photography. It also provides many opportunities for the couple to be playful and interact with each other, creating natural looking photos.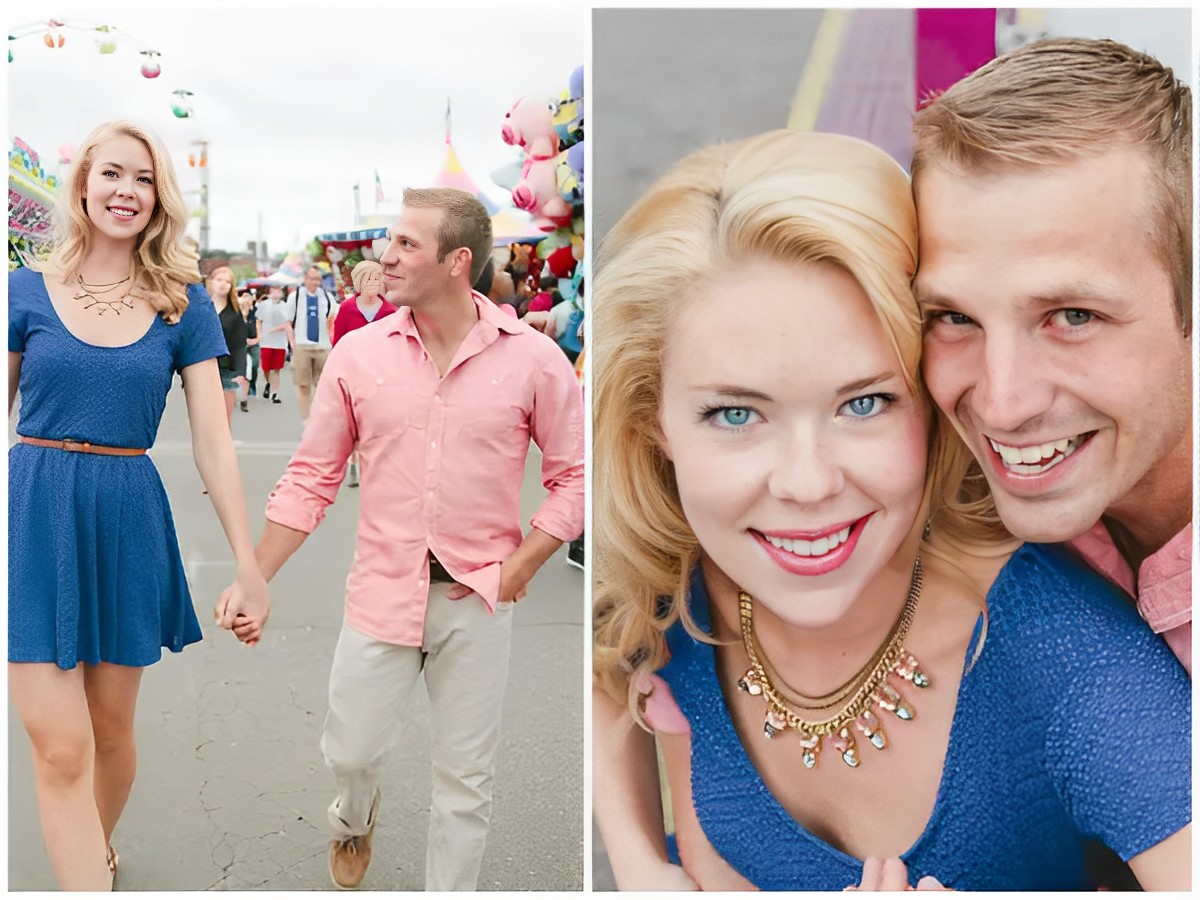 A carnival is a fun environment in so many ways; it brings a sense of childhood and playfulness along with it. The bright colors, flashing lights, and fun music make it easy to be relaxed and laid-back during a carnival-themed engagement photo shoot. It is very common for many couples during any photo shoot to have trouble keeping a smile that does not look fake or painted on.
In these photos, you can tell that the couple is having a great time and that their smiles and laughter are genuine, and the love that they share for one another shines brightly.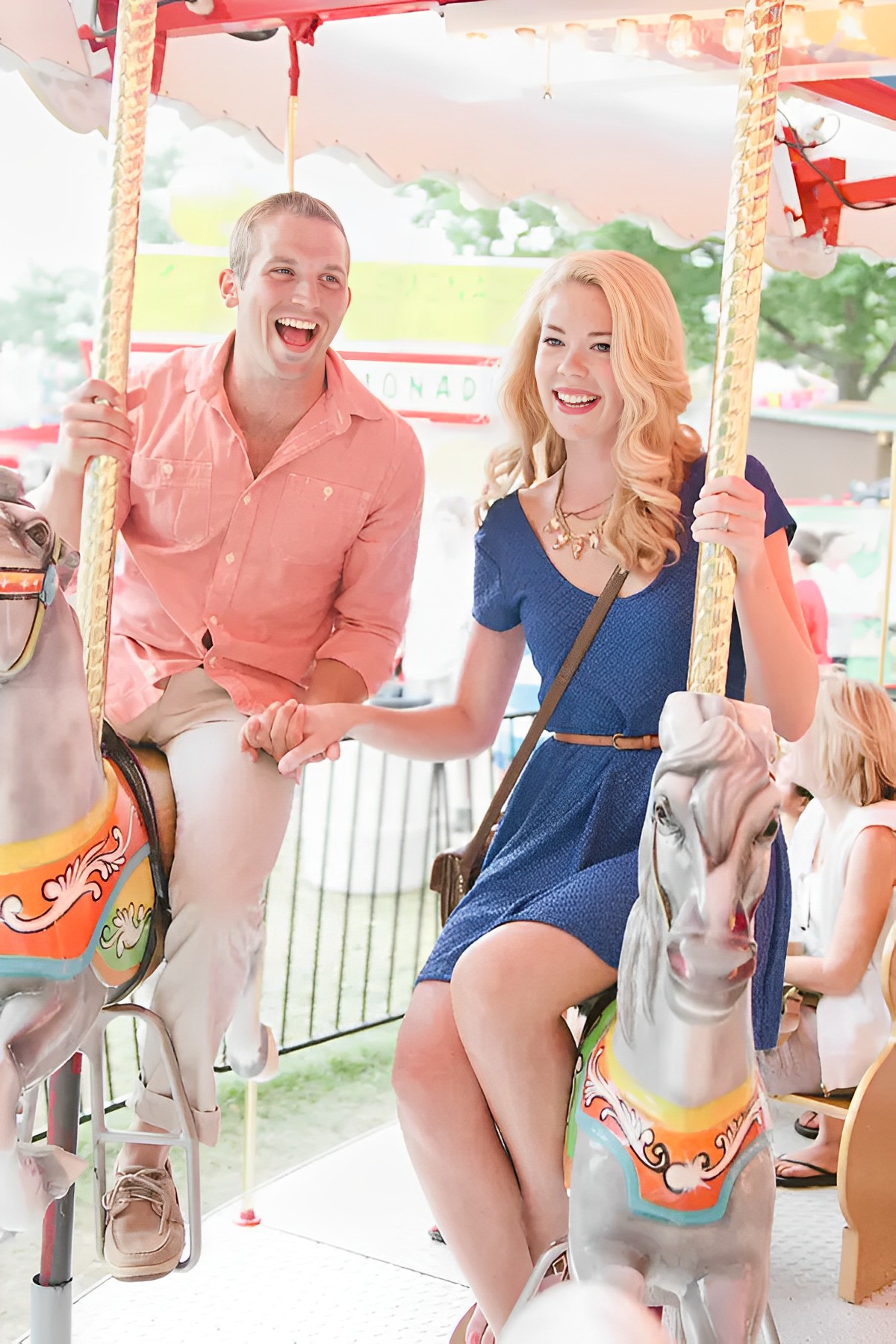 Even with a fun carnival-themed engagement photo shoot, there is still plenty of time to capture those sweet moments of passion and love like in the photo below, where the focus is totally on the couple. Justina did a beautiful job capturing both the loving one-on-one moments and the fun side of the couple.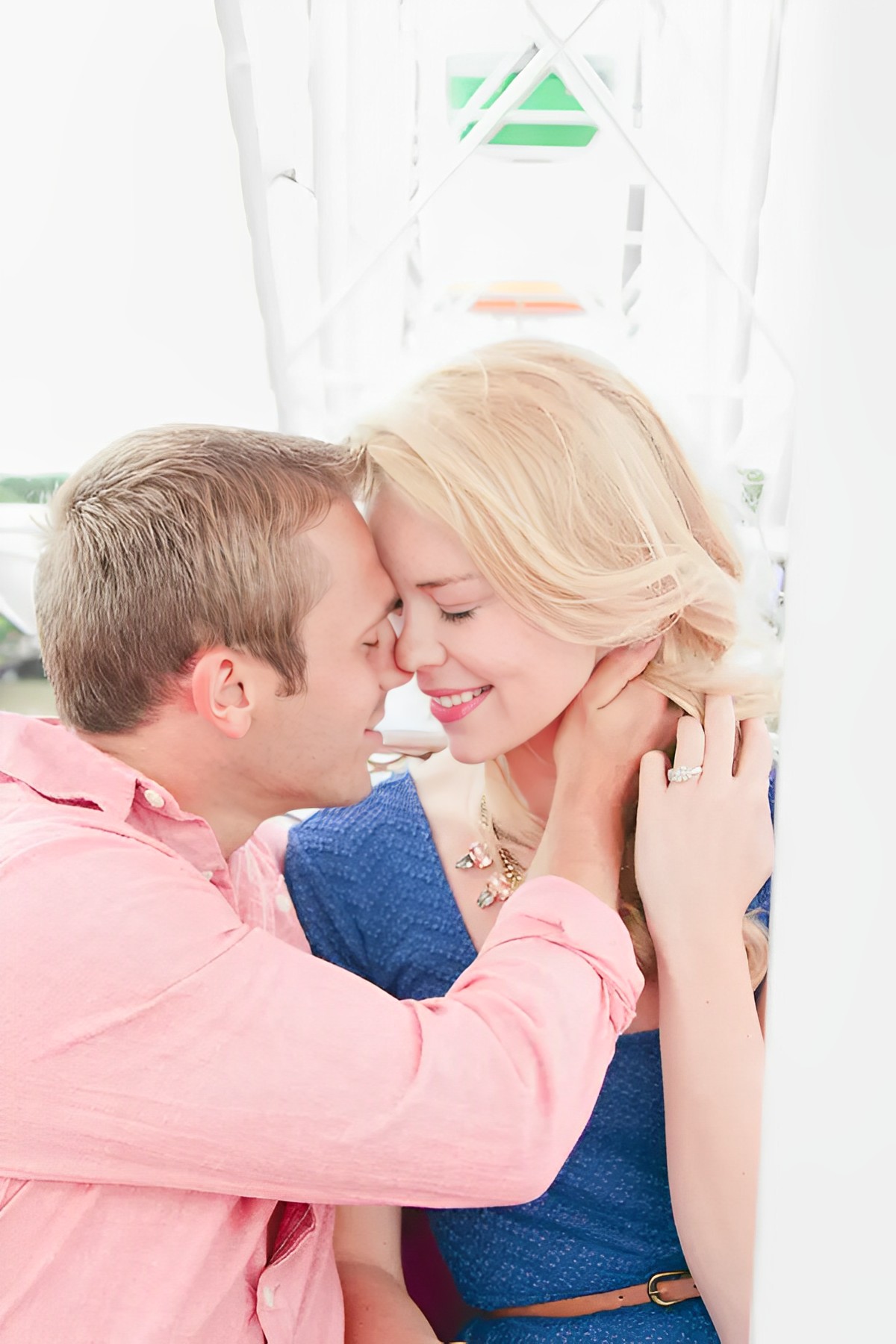 Beautiful, bright colors and the excitement of a carnival make this shoot at the Minnesota State Fair the perfect location for this couple.
Did you love these photos from Justina Louise Photography? Learn more about photographer Justina on her website or Facebook page.
Also, don't forget to visit SnapKnot for more engagement session tips, ideas, and photos.