Getting engaged is just the start of a beautiful and wild ride that you and your fiancé will take. The thought of engagement photos is probably one of the first things to get done before the big day; so we reached out to some photographers to get some tips they have for the perfect engagement session! From ways to feel comfortable to make sure the pictures are just what you dreamed of, these photographers provided some insight into questions you may not even think to ask.
Holly from Holly D Photography had a lot of great insight to share as well!
Sit down with your photographer firsthand and get to know them. It's a good idea to feel your photographer out by making sure that they are a good fit for you and your fiancé!" This is the perfect time to make sure that your personalities do not clash and that you all get along really well. This will make for a great day of photos. It is also important to be open and talk about what you envision for your photographs. Think about your color scheme, location, props used, and different ideas that you might have. Lastly, discuss what you plan to wear and make sure you will feel comfortable in the clothes you will be wearing. Don't forget to plan for all types of weather, just in case!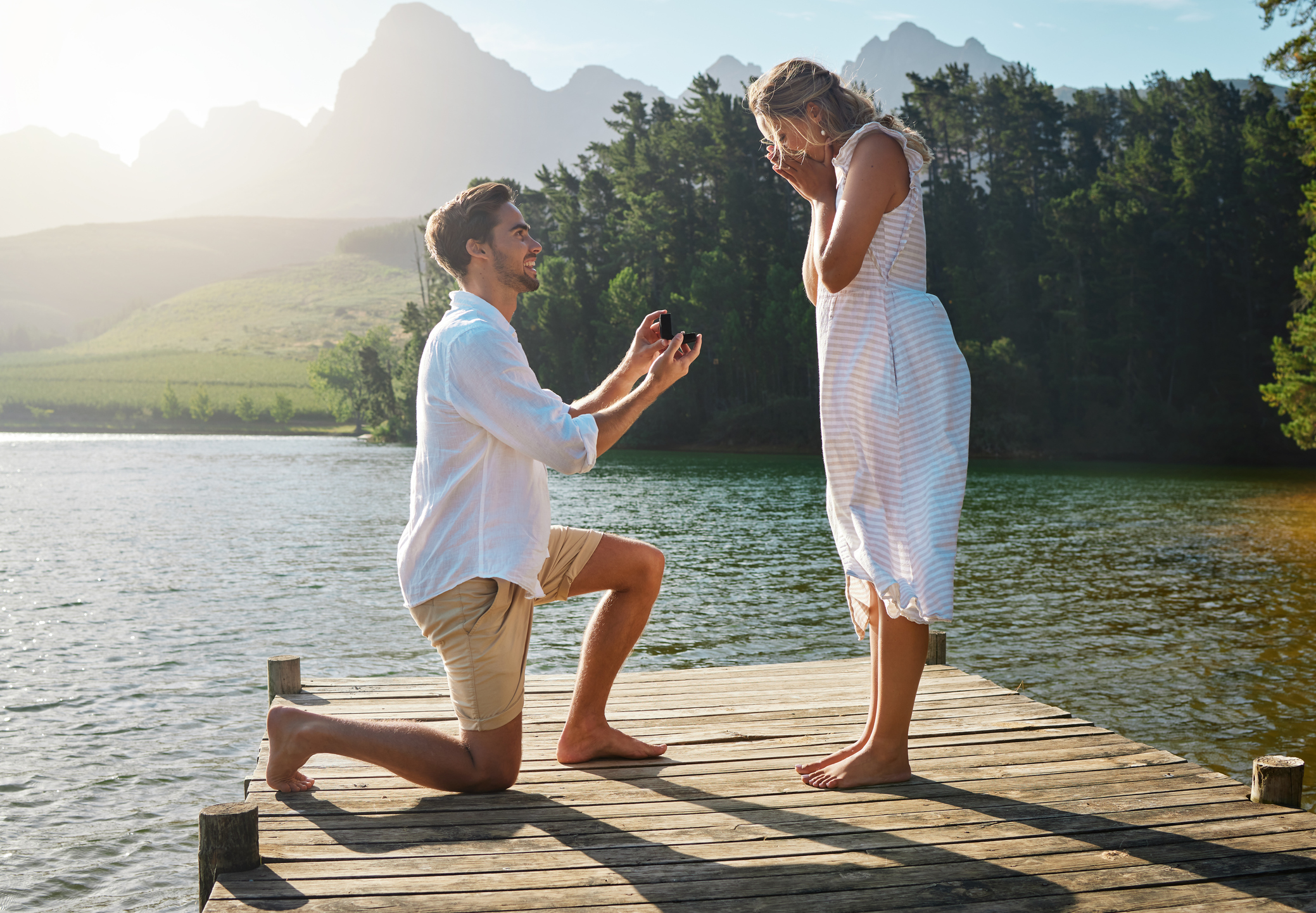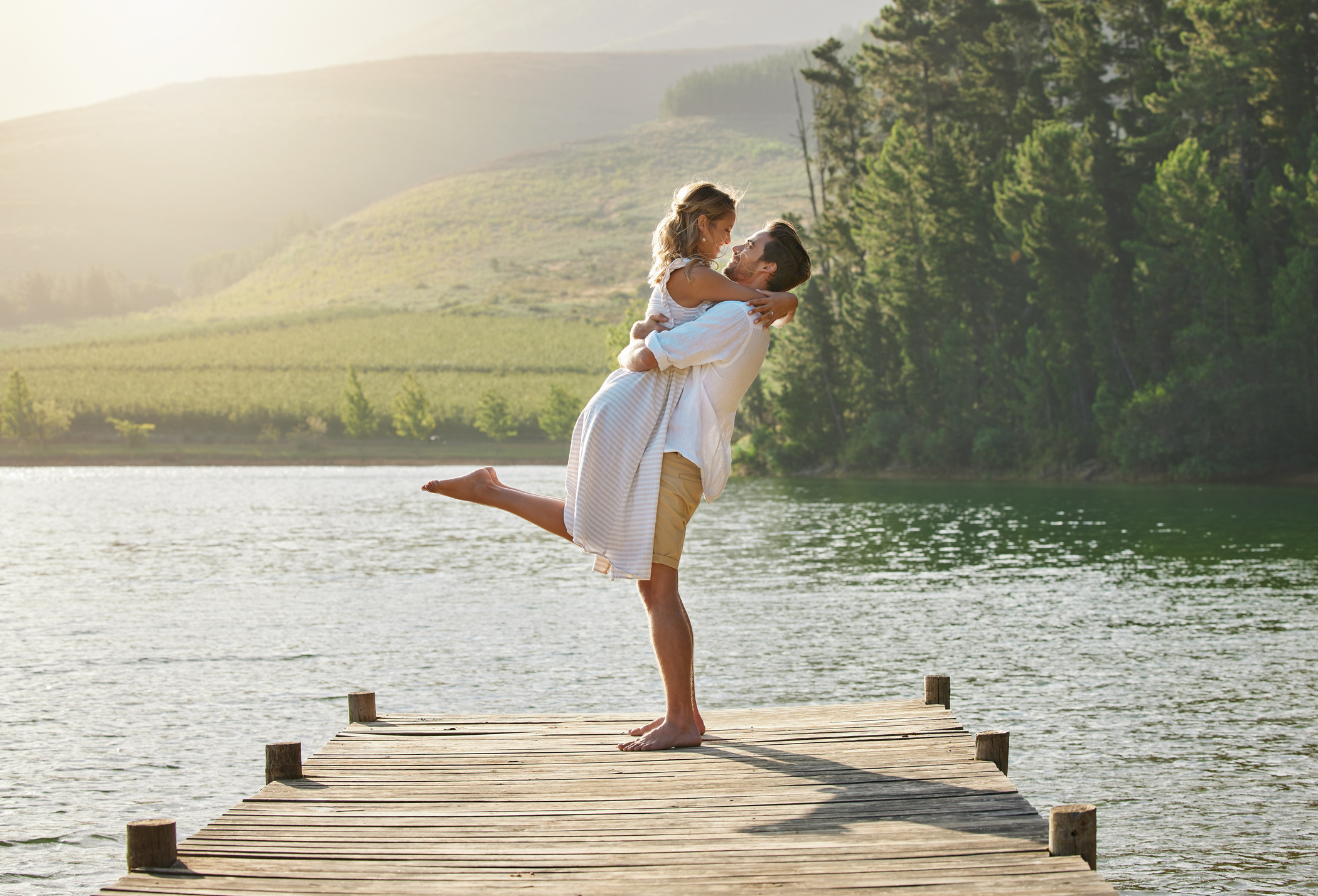 Likeliest from Elissa Deline Photography gave us a lot of great advice, from planning your session to how to feel during it.
1. "I have a love/hate relationship with Pinterest. It's a great resource for finding what inspires you, what photography style moves you, and what type of photographer you want to have documented the beginning of your ultimate adventure with the love of your life. Don't let Pinterest become any more than that. Try not to get hung up on having a photo that looks exactly like something you pinned. I encourage my clients to share Pinterest boards they've created, but I always reassure them that these are only starting points, idea boards. What we create together on your shoot will be our own exclusive collaboration. It will be our take on what love looks like."
2. "Give in to the process and trust your photographer. Allow yourself to be completely immersed in the moments that you create with your fiancé on your shoot; have fun, be silly, play, dance, ugly laugh, and be present. Your photographer wants to capture the most authentic, unfiltered you. Remember all the reasons you hired your Uber talented photographer – trust their unique perspective, knowledge of lighting and perfect timing, and their ability to work your angles and make you look fantastic!"
3. "This is something people are usually the most concerned about. I always say, above anything else, wear something that you feel absolutely bulletproof in. Select clothes that make you feel beautiful, confident, and invincible. Feel it mentally, emotionally, physically, artistically, lovingly, adventurously (insert all the adverbs!), and wholeheartedly. Stay true to your style, flatter your body type, and your confidence will show as much as (if not more than) the frock you choose. Wear something that makes you feel how you love to feel. The idea is to coordinate, not match. So, you both don't have to wear white button-down shirts and khakis, just look like you belong together as a couple."
Megan from Meha Photography came to us with tips about lighting and location.
"Be flexible with the timing of your shoot. People think that midday is a great time since there is so much natural light, but it can cast a weird shadow and cause those squinty eyes. If you're constantly squinting to keep the sun out of your eyes, you will not be comfortable, and it will be much harder to have fun during the shoot! When it comes to location, always feel free to ask for suggestions. Chances are that your photographer has a bunch of places in mind depending on the setting you want. We know which areas will give you the best pictures!"
We hope these engagement session tips have been helpful for your upcoming engagement session! Always be open and clear with your photographer and ask any questions you may have. They will help guide you through the process so that you get the results you want! Remember to have fun, you will cherish these photos for a lifetime!
Be sure to check out this posing guide to get some ideas for poses you may want to use during your session. They are simple and beautiful, but be open to any ideas your photographer may have as well. They want to give you those magical photos!