Dress for the occasion and the season with these fall outfits for photoshoots and styling tips to level up your autumnal portraits.
Fall is one of the most magical times of the year to schedule a photo shoot, whether you want to do it alone, with your partner, or with the entire family. The weather is perfect—not too cool, not too cold. But most of all, the changing colors of leaves make for a stunning backdrop.
Now, you need the perfect outfit to match the rich fall colors. And we have the best fall outfit ideas and styling tips to inspire you as you plan what clothing to wear for your upcoming photoshoot.
What Are the Best Colors for Fall Outfits for Photoshoots?
Let's start with ideas for colors and color palettes for your fall outfits for photoshoots.
For a fall photoshoot, we recommend going for lighter or neutral tones as a base for your outfits. A neutral color palette gives a more airy and ethereal vibe against the richer fall scenery. And if you want a bit of spice, you can add subtle pops of earthy colors, subtle patterned prints, or solid, bright colors in small doses to keep them from stealing the spotlight.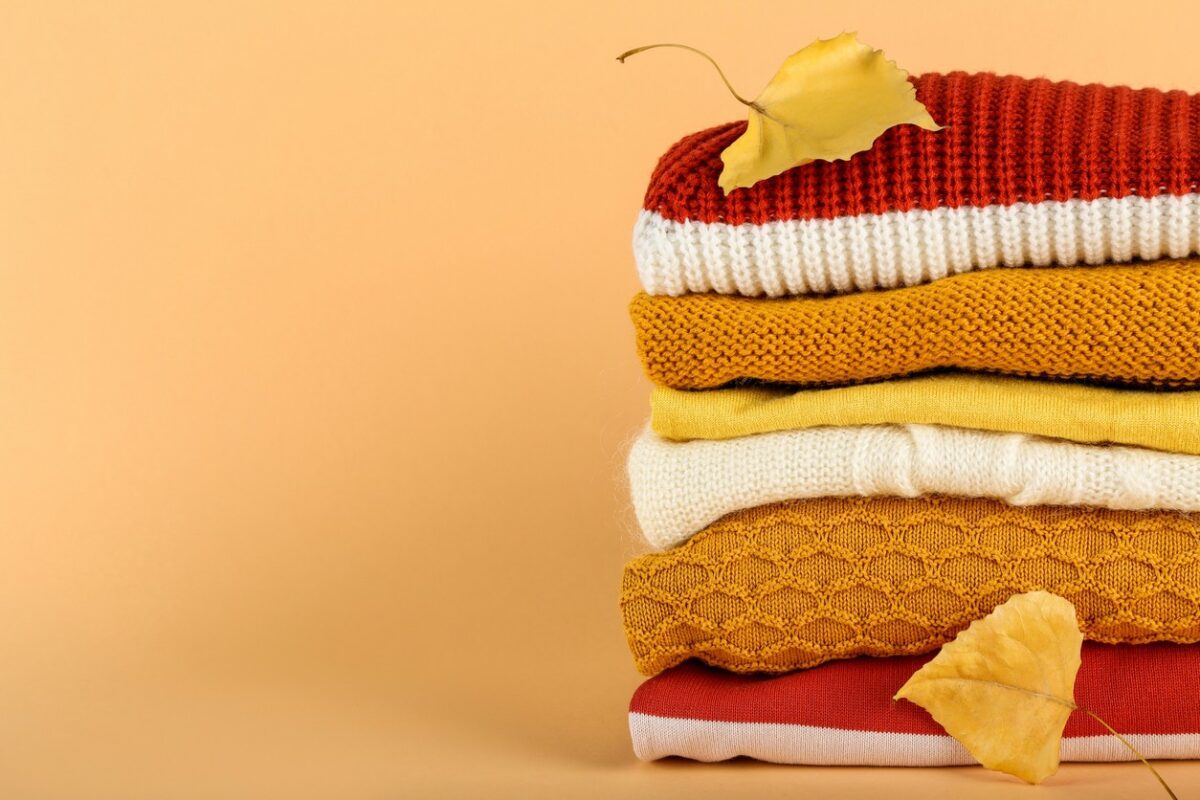 Here are a few more ideas for the best colors for fall outfits for photo sessions to get you started:
Light neutrals: white, beige, cream, ivory
Dark neutrals: gray, charcoal, navy, taupe, tan, olive
Vintage pastels: blush pink, mauve, sage green
Warm autumn browns: deep brown, mustard, caramel, cinnamon, toffee
Traditional fall hues: pumpkin, burnt orange, rust, wine, burgundy
Jewel tones: dark green, amethyst purple, deep magenta, sapphire blue, ruby red
Fall florals or dark floral prints
Again, we suggest picking softer, lighter, and more neutral shades as the base for your outfit, then start from there. You can add pops of color for extra interest. For example, if you want to go for a snuggly, cozy vibe, you can mix in warmer or more traditional fall colors. And you can go for jewel tones if you want to look bright and vivid against the rich fall background.
Now, on to the main event. Let's find your perfect photo-ready outfits for your fall photo shoot!
Fall Outfits for Photoshoots for Women & Moms
To start, let's choose a dress for her. Women are typically the most critical when choosing the best outfits for a photo shoot that is both comfortable and something they feel confident in. Also, for family photoshoot outfits, we recommend dressing mom first.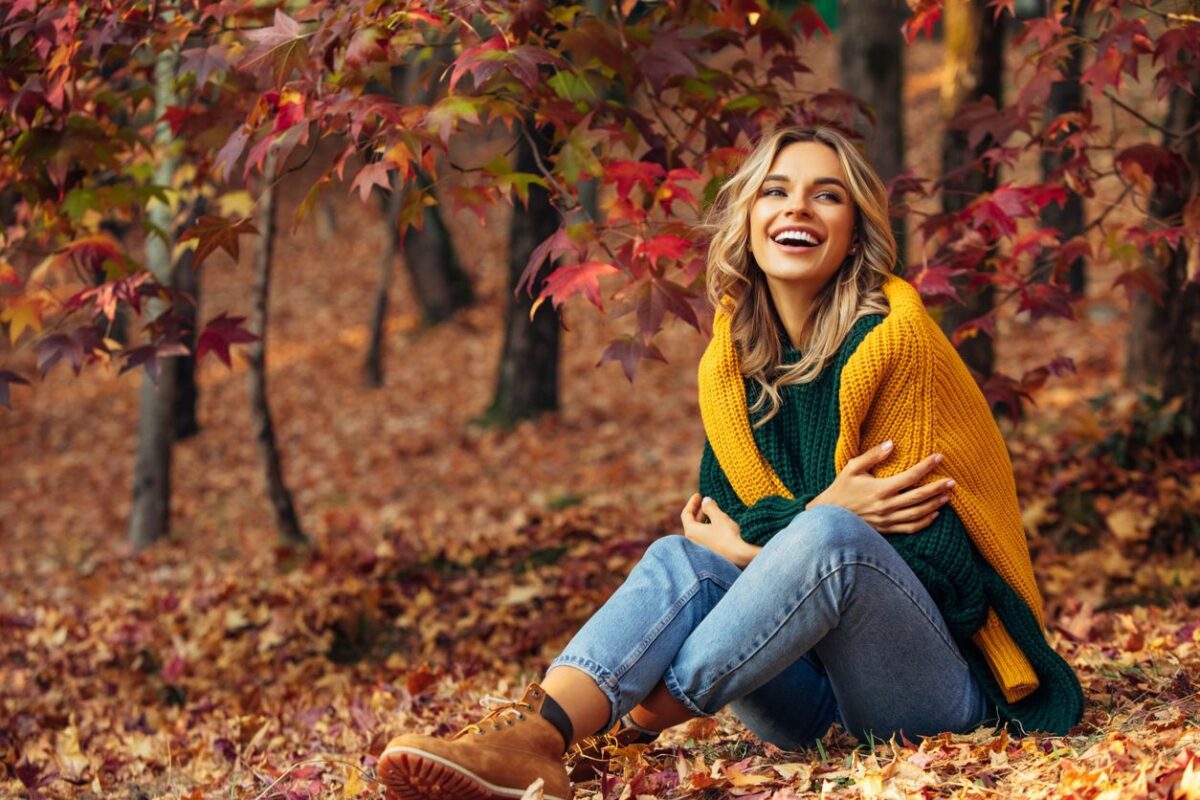 And when it comes to picking the perfect fall outfits for photoshoots for her, it's important to remember a few things!
Is it comfy? You'll want to wear something more dressy than your everyday wear. But don't squeeze yourself into an outfit just because you feel like you should or dress in a style that doesn't feel like you and will only make you feel self-conscious.
Lastly, keep in mind that if you plan to shoot outdoors, it might be a bit cold or drizzly during the day, so you'll want to wear comfortable clothes for that too. Think of adding a jacket, scarf, or chunky knit hat to your fall outfit.
Is it flattering? Do you have favorite angles or features? Then choose an outfit that will show it off! Choose flattering silhouettes that will make your natural features shine and ensure you'll love how you look in the final photos. Dresses or a cute top paired with a skirt look most flattering for the female body. Long and flowy dresses, in particular, will look the most stunning on camera.
But again, wear the style that's true to you. So, if you're a jeans and jumper kind of gal, wear your jeans or a jumper. Just keep in mind to choose well-fitted outfits.
And now that you have the basic tips to help you choose the best fall outfits for photoshoots for her, here are some outfit mix-and-matches and color palette ideas to get you started.
A little inspiration for you!
Keep it classic with more muted hues and softer, lighter neutrals. Stick with creams, beige, tan, and blush as your fall color palette. They pair well with denim, khakis, gray, and deeper shades of brown.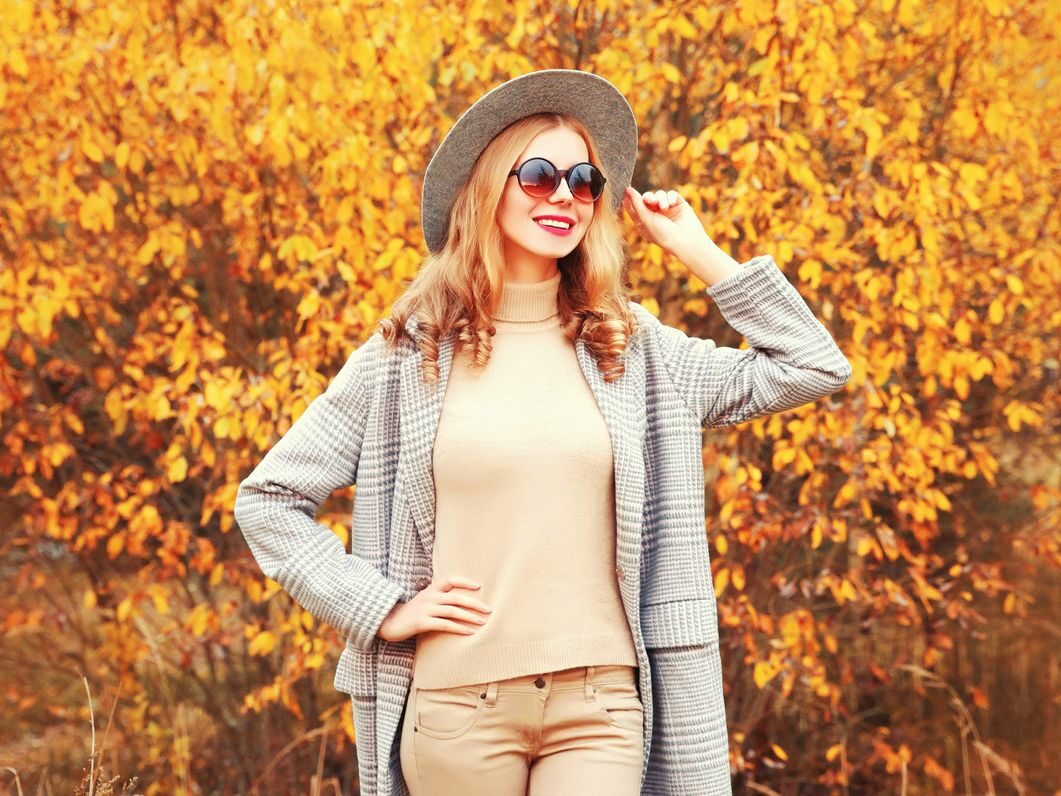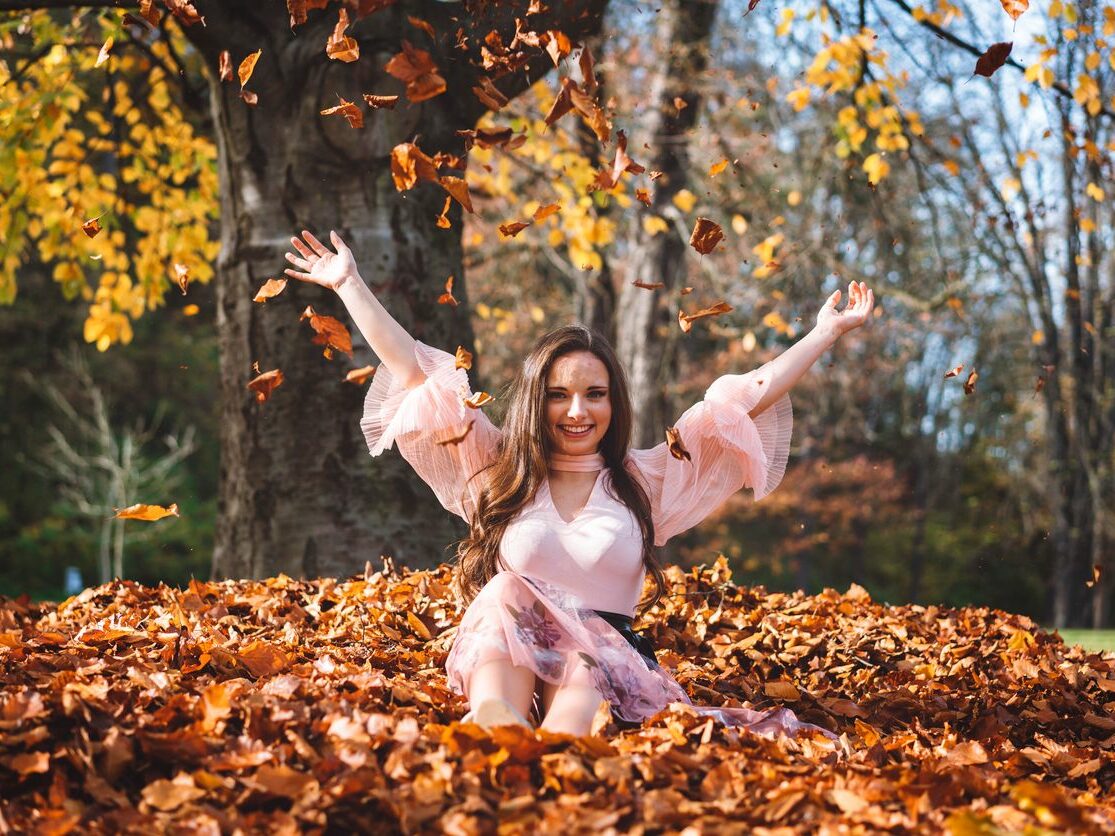 Are you feeling festive? Pick darker neutrals and moodier shades, including caramel, deep brown, mustard, dark greens, and some bolder autumnal hues like burnt orange and burgundy.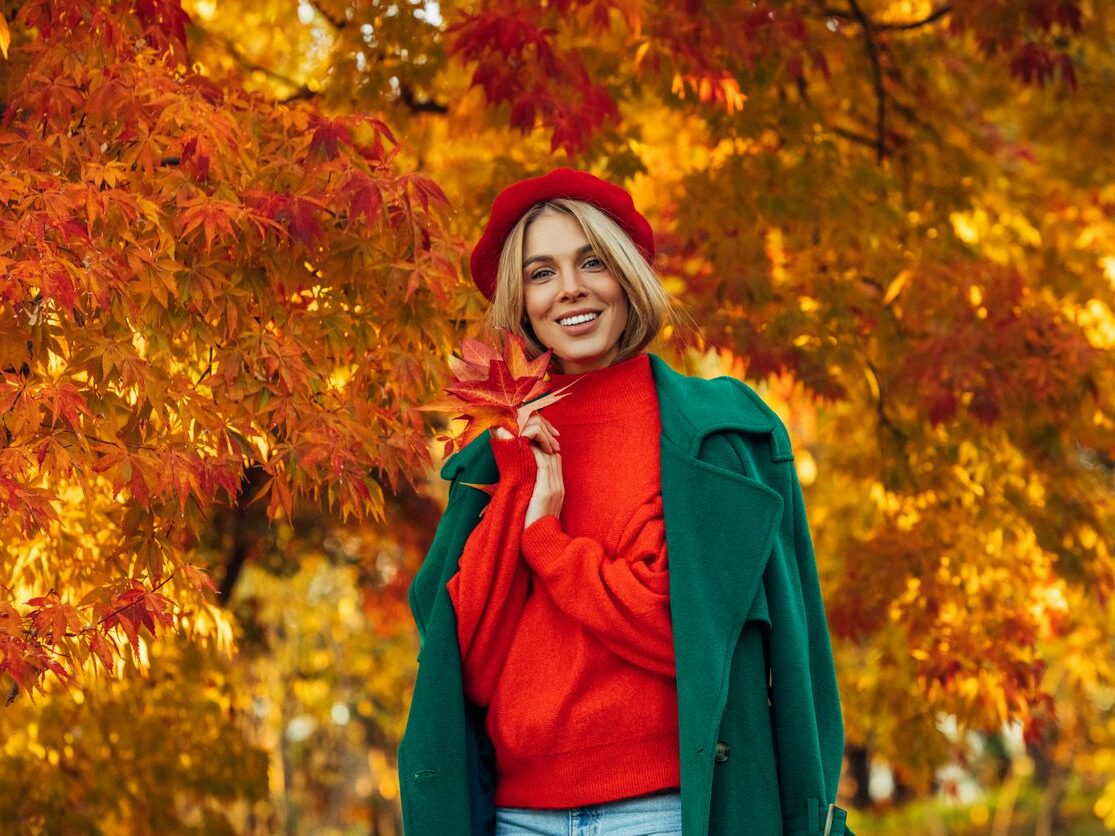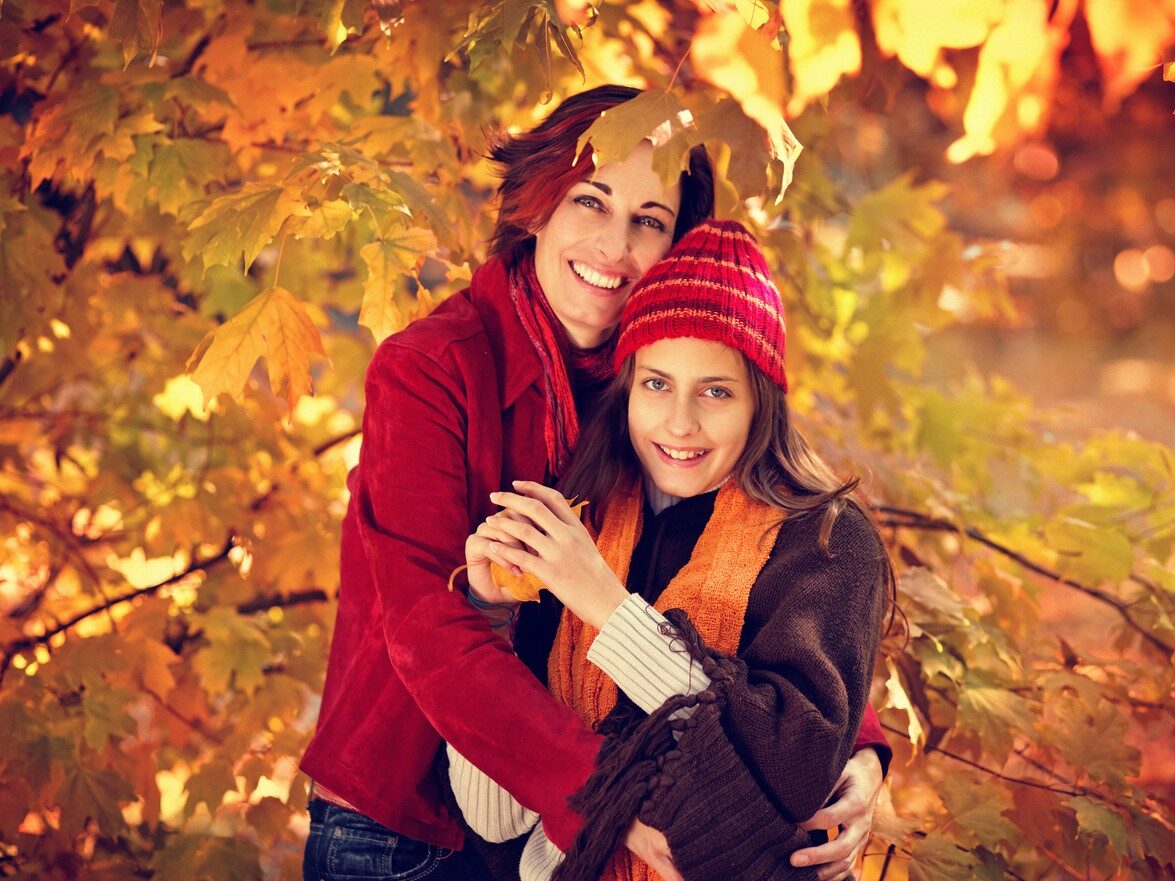 Another option is to add a bit of accent to your photos with plaid and darker floral outfits.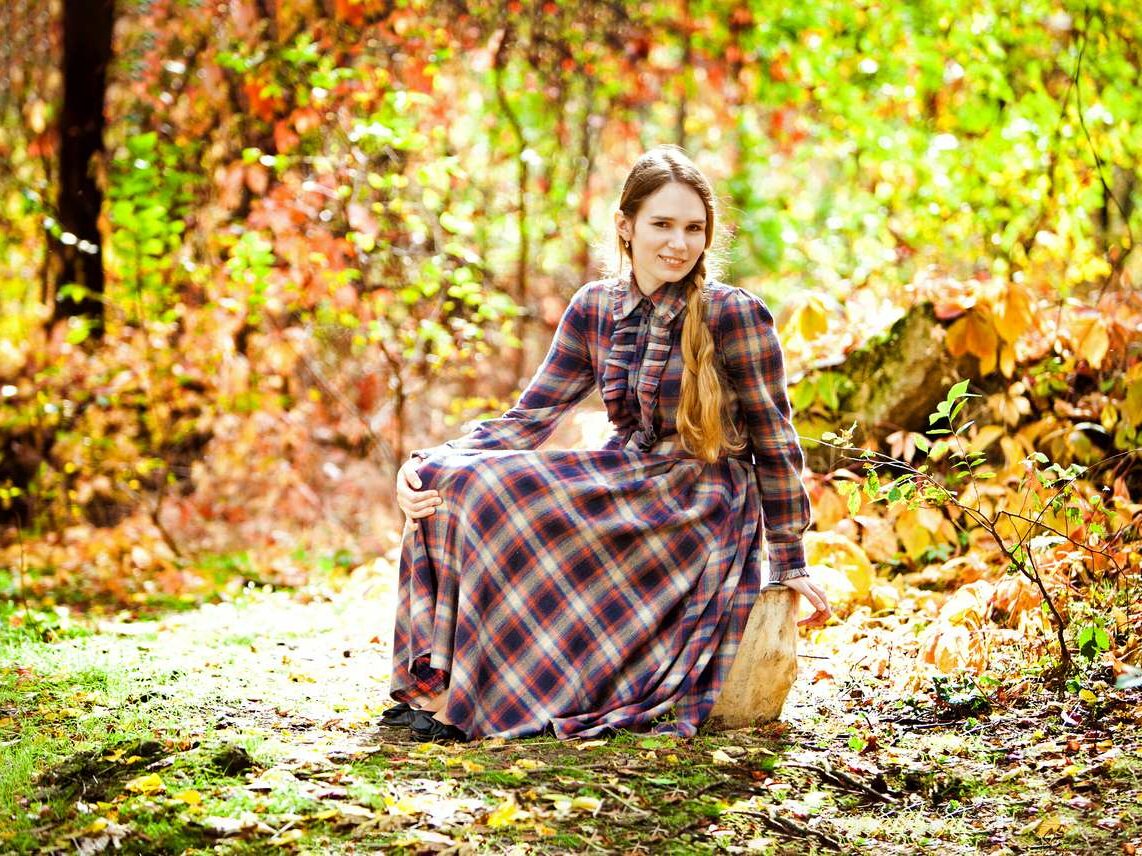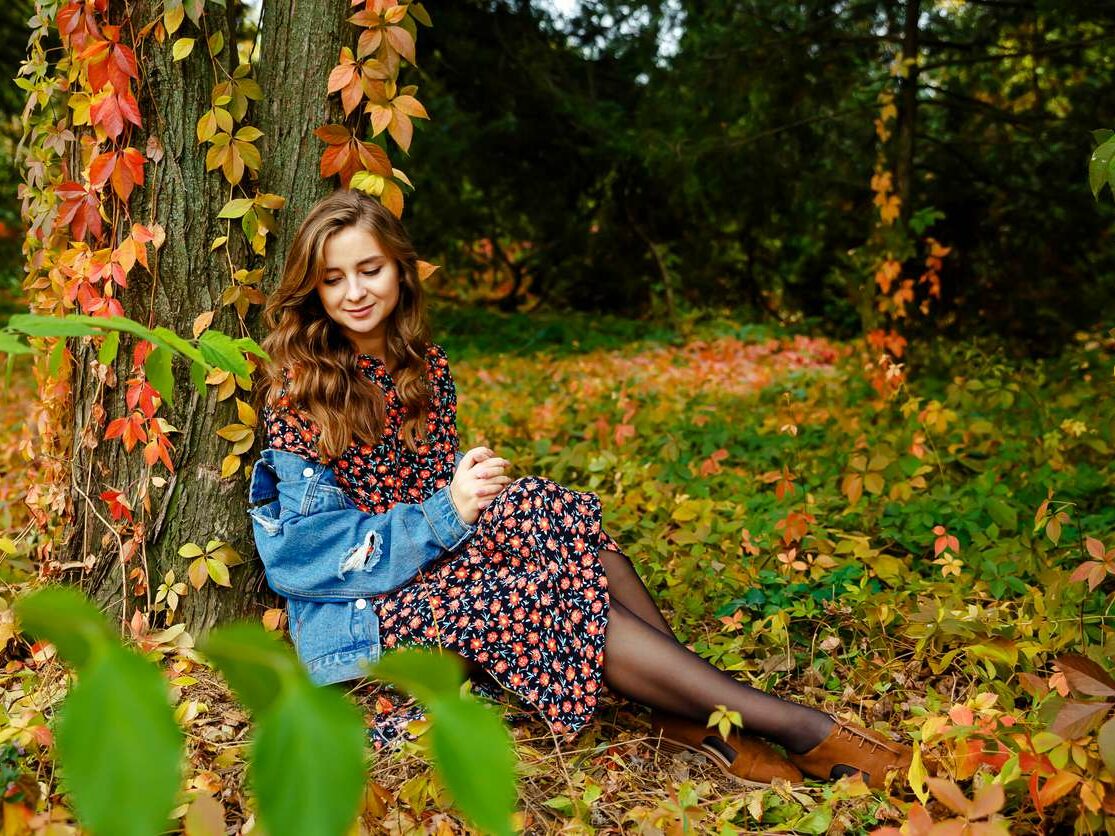 Fall Outfits for Photoshoots for Men & Dads
Next, let's make him photo-ready with the best fall outfits for photoshoots.
Ideally, it's simple to style men for photo sessions. They aren't usually very fussy, and men's outfits are pretty basic. A well-fitted button-down or a nice, pressed shirt paired with long, fitted pants will highlight their masculine looks on camera. Adding nice, closed shoes and a fancy belt is often enough to step up their outfit.
A little inspiration for you!
Dark neutrals like solid shades of navy, brown, and gray will look strong on camera, and they usually pair very well with most women's fall outfits. Khakis are also a classic choice.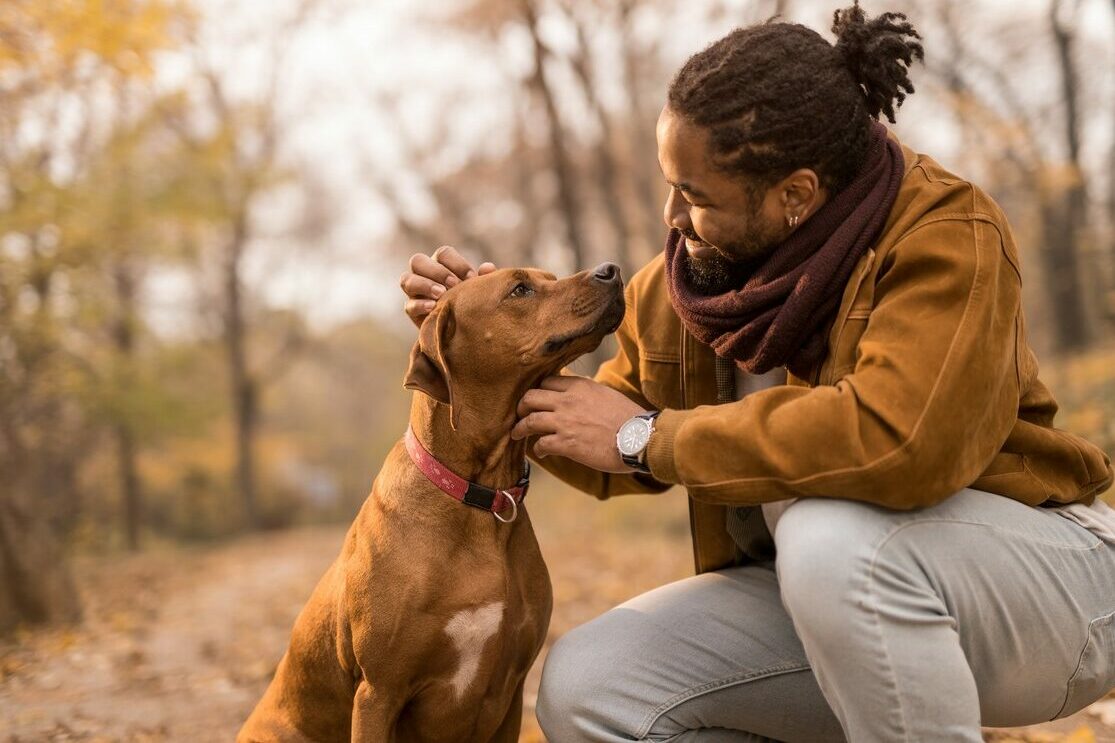 Shades of blue or lighter browns with denim or khaki pants can also look really sophisticated and classic.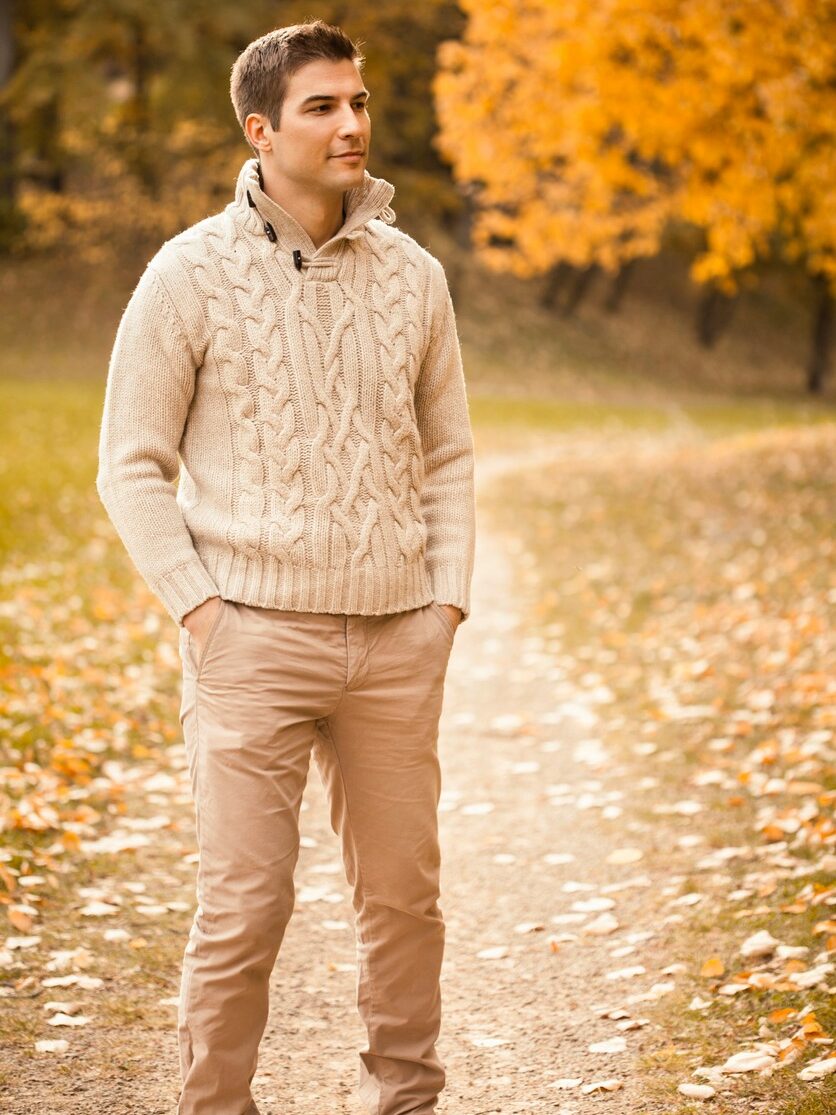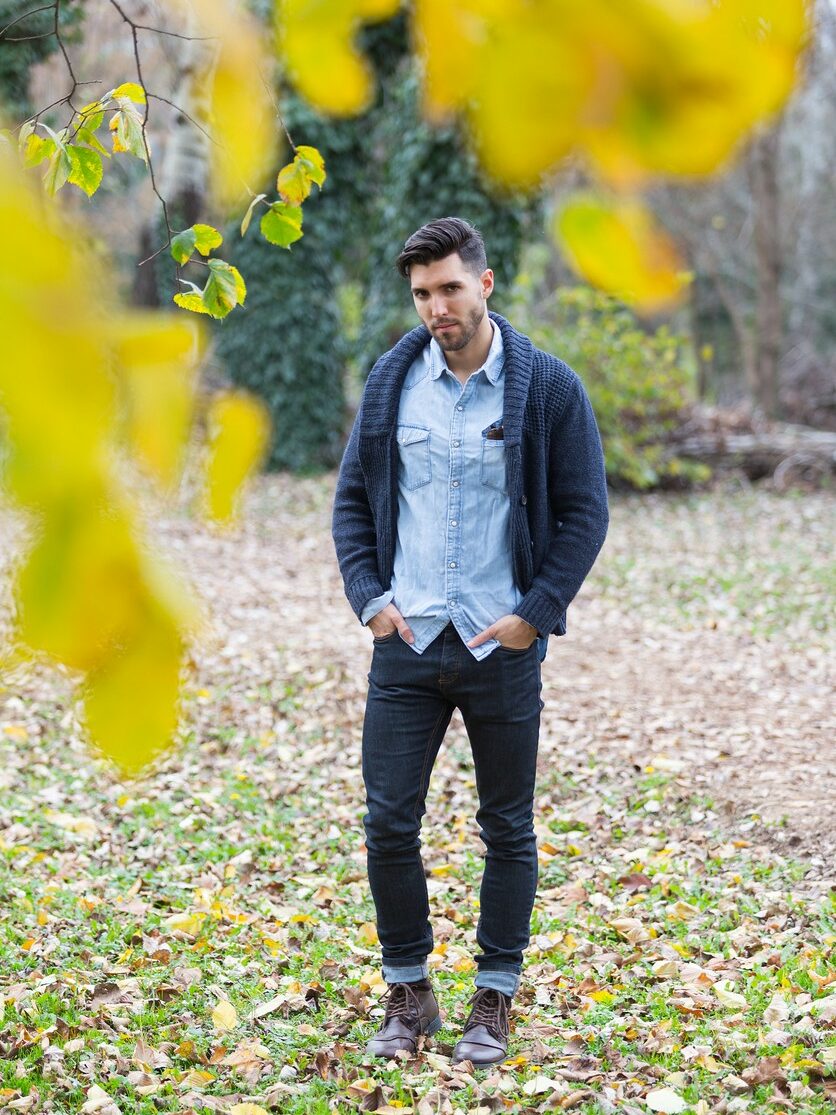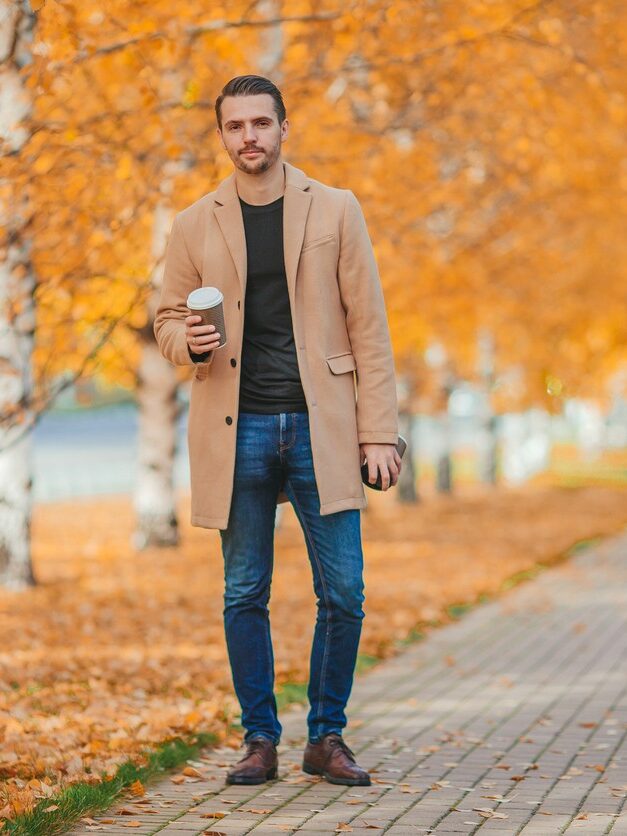 You can also give his fall photoshoot outfit more oomph by mixing a sport coat, vest, blazer, or a suit coat with a different pant shade or color. Layers in men's outfits look fantastic on camera, and breaking up the color tones will help add extra visual interest. So, don't be afraid to unleash your creativity by layering men's outfits for a fall photoshoot.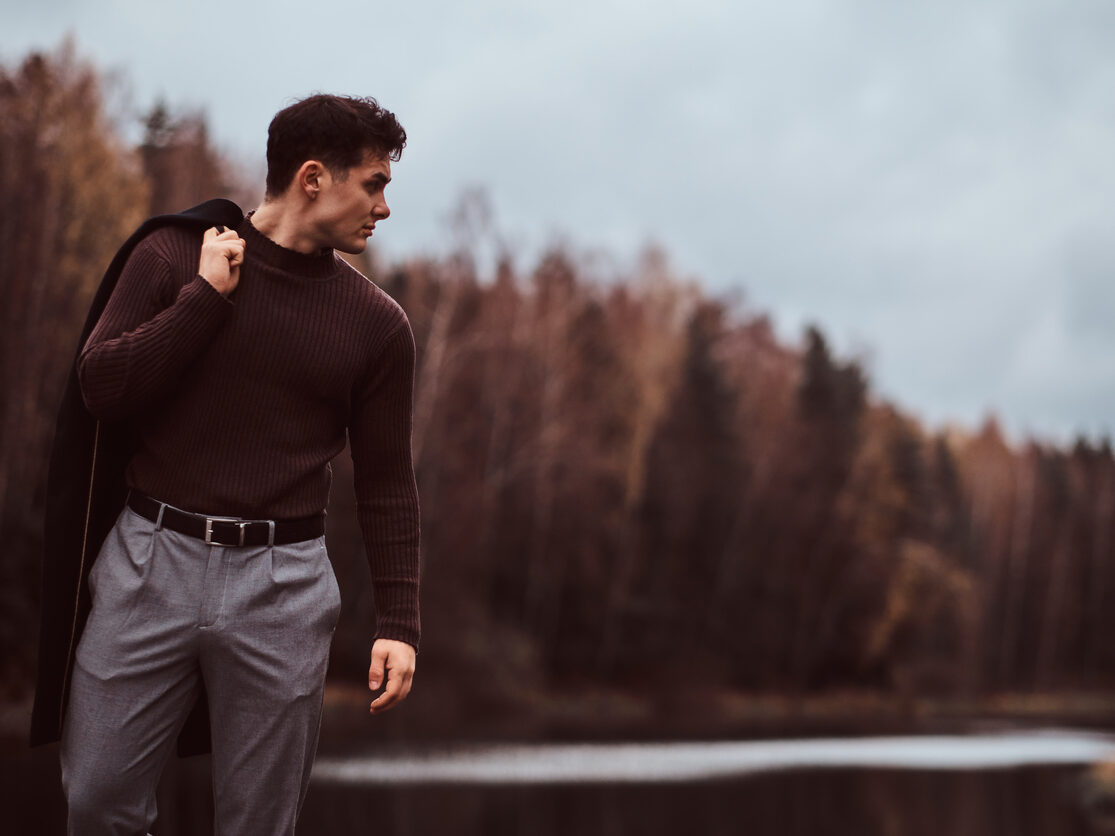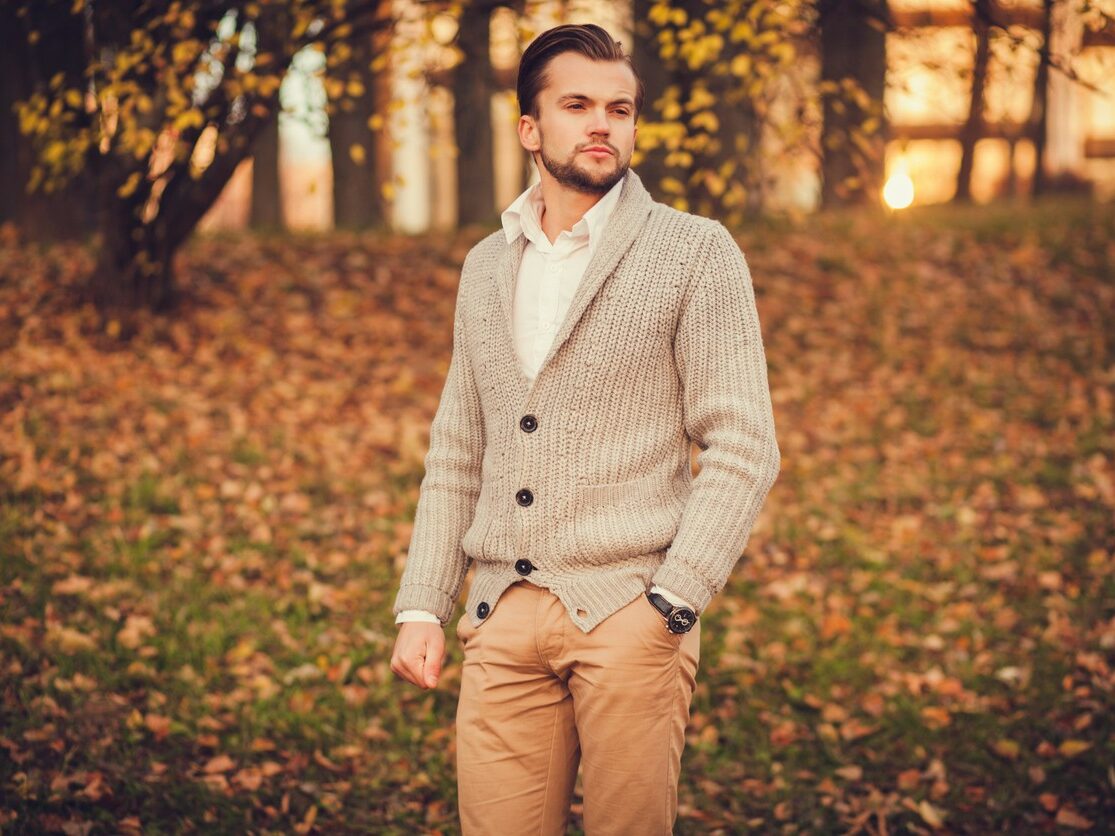 Falls Outfits for Photoshoots for Older Kids
Now, onto the challenging part of dressing everyone for a fall photoshoot—choosing fall outfits for the older kids. They're going to have opinions on whatever they want to wear for the photo session, which makes this job a bit challenging.
How about working with them to choose what they like to wear, something they are comfortable in that fits the theme?
You can let them choose their outfit while setting a few ground rules.
Avoid cartoon characters or shirts with logos.
Distracting patterns are no-gos.
No neon-trimmed tennis shoes, either.
This way, you don't have to fight them about clothes and everyone will be happier.
For the girls!
The girls have a wide variety of outfit choices, from a mix of dresses, top and skirt combos, rompers, jumpsuits, and layering with cardigans, tall socks, and hats. Girls will look darling in special dresses and fancy shoes.
For the color palette, anything from creams and tans to blushes and muted blues will look classic and seamlessly align with everyone else's outfit choice.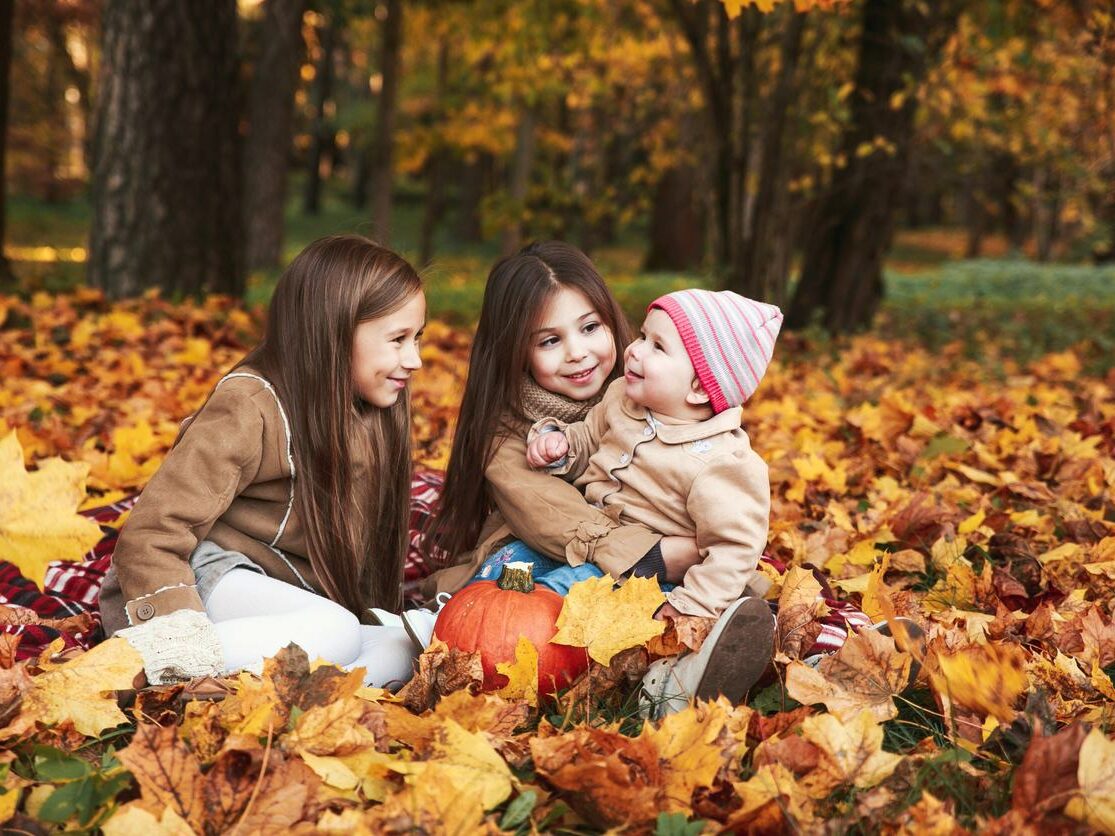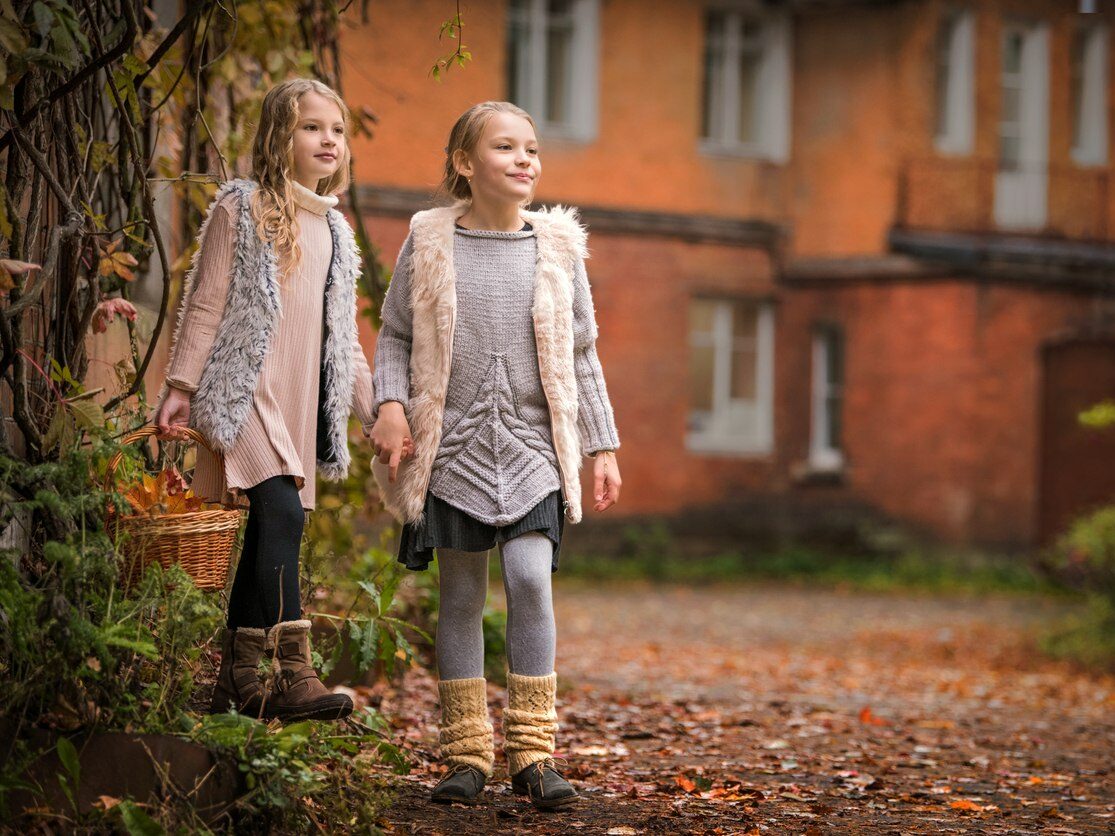 For the boys!
Boys are easy to dress up for fall photoshoots. A white linen top and blue jeans are simple but classic outfit choices. You also won't go wrong with khaki pants, cream or blue button-up shirts, and tan joggers. Your little man will also look dashing with extra layers and accessories. Think of a casual blazer, some dress shoes, a brown belt, tan suspenders, brown boots, or brown tennis shoes.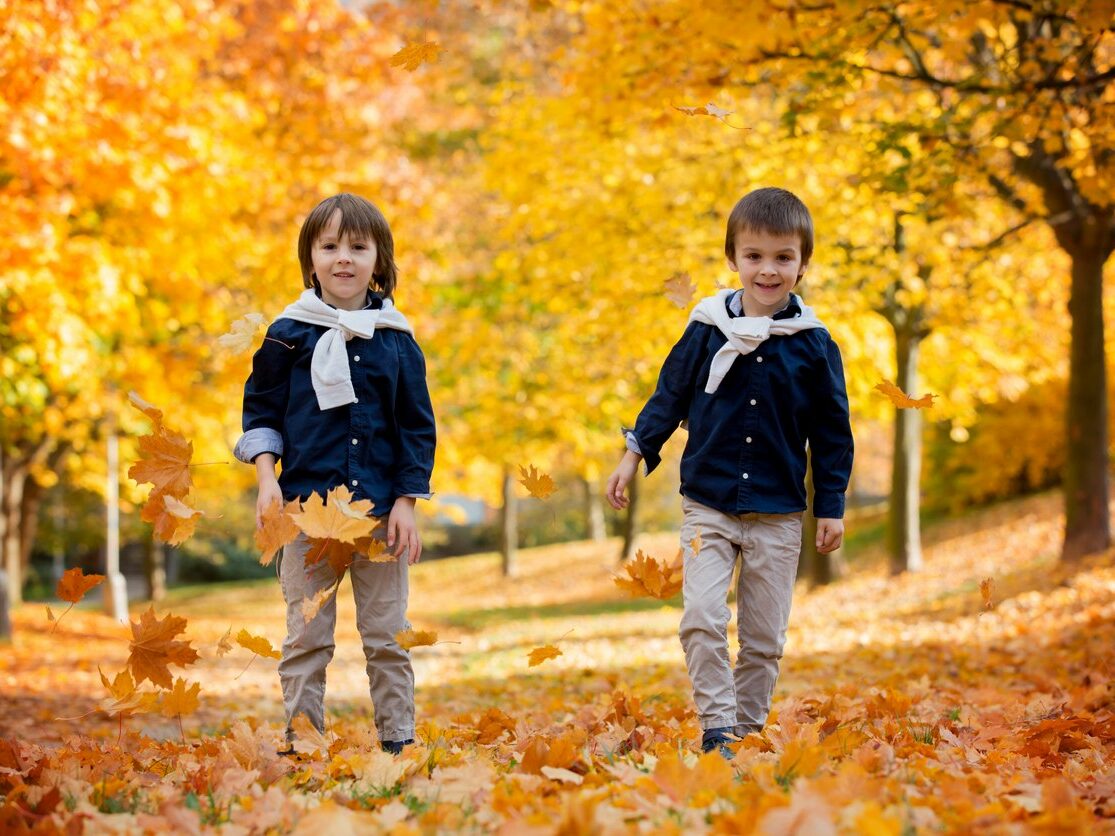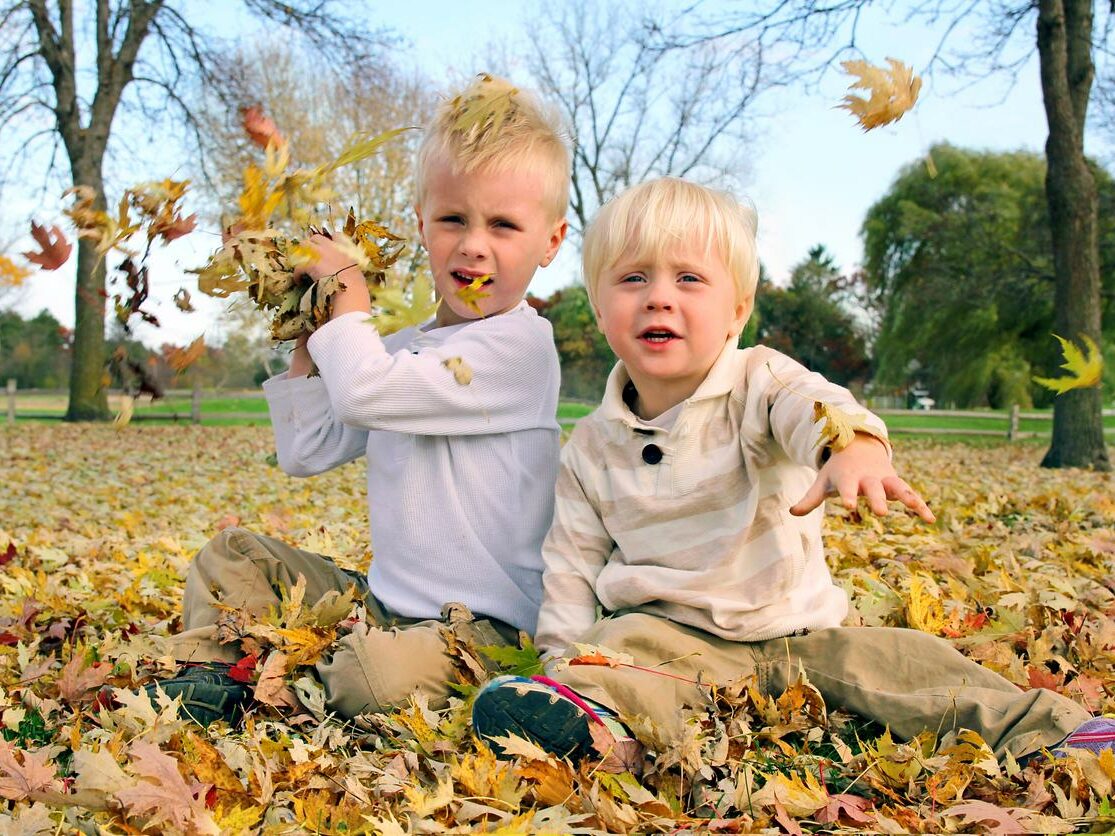 Traditional autumnal hues of yellow, red, and burnt oranges paired with khaki pants or denim will also look fantastic for toddlers and will complement almost anything mom and dad would wear.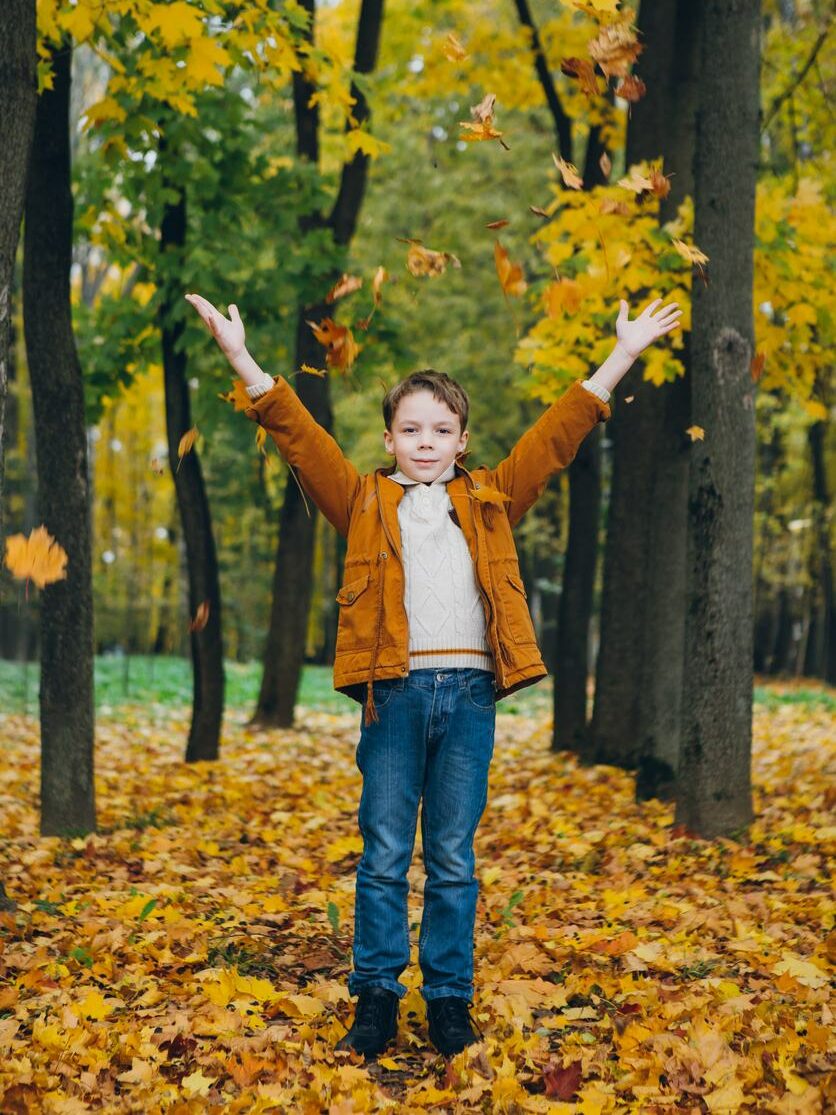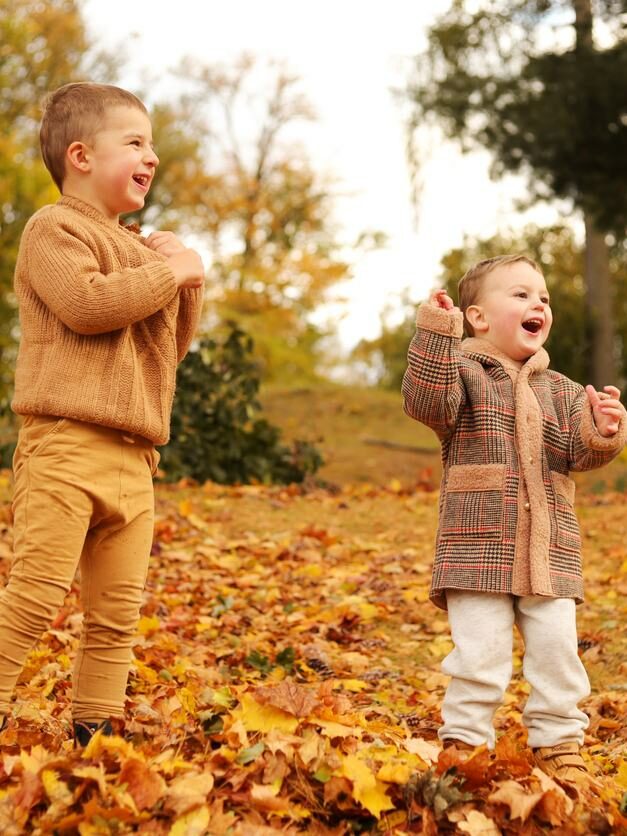 Falls Outfits for Photoshoots for Babies
Toddlers and babies are arguably the most fun to dress, and there are a wide variety of options when it comes to fall outfits for photoshoots for them.
Clean neutrals like creams and varying shades of brown and pumpkin are a wonderful base for their outfits. And you can add something extra for a little pop, like stockings paired with mary jane shoes or boots for your baby girl or a cute bow or a bonnet for your little guy.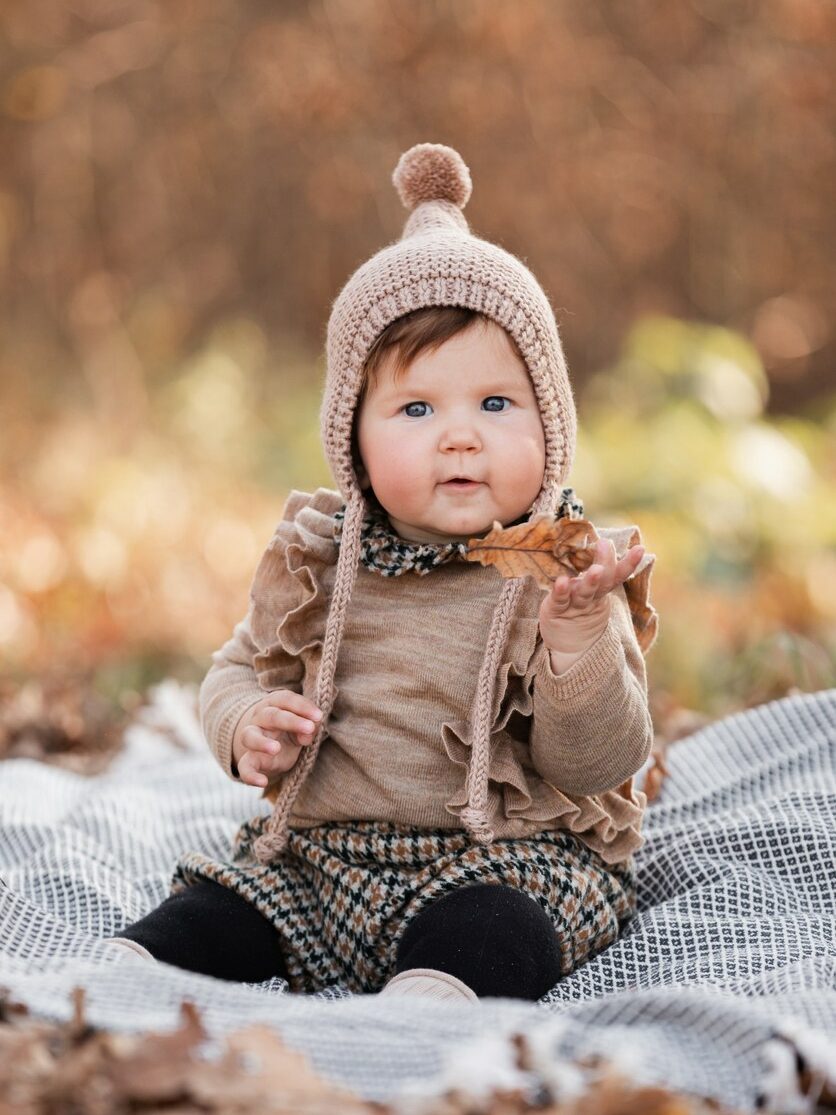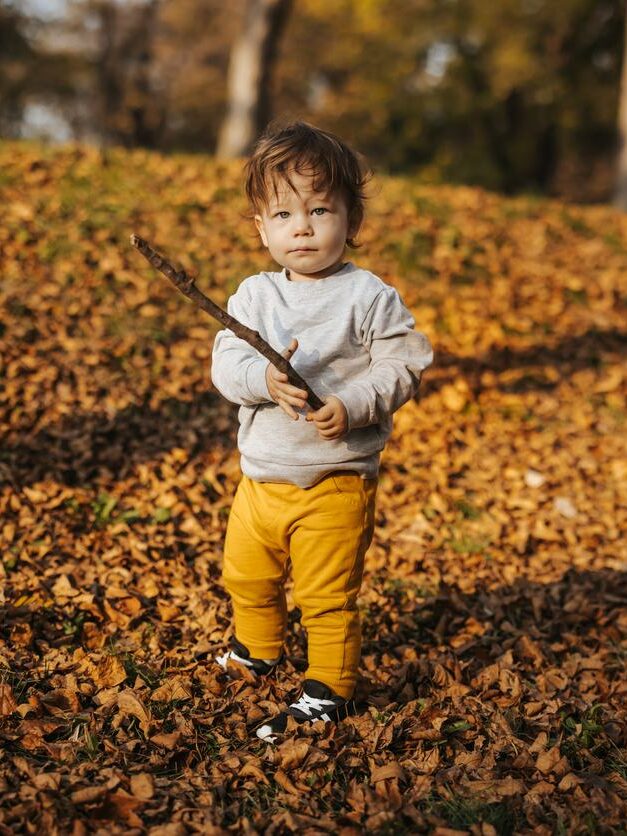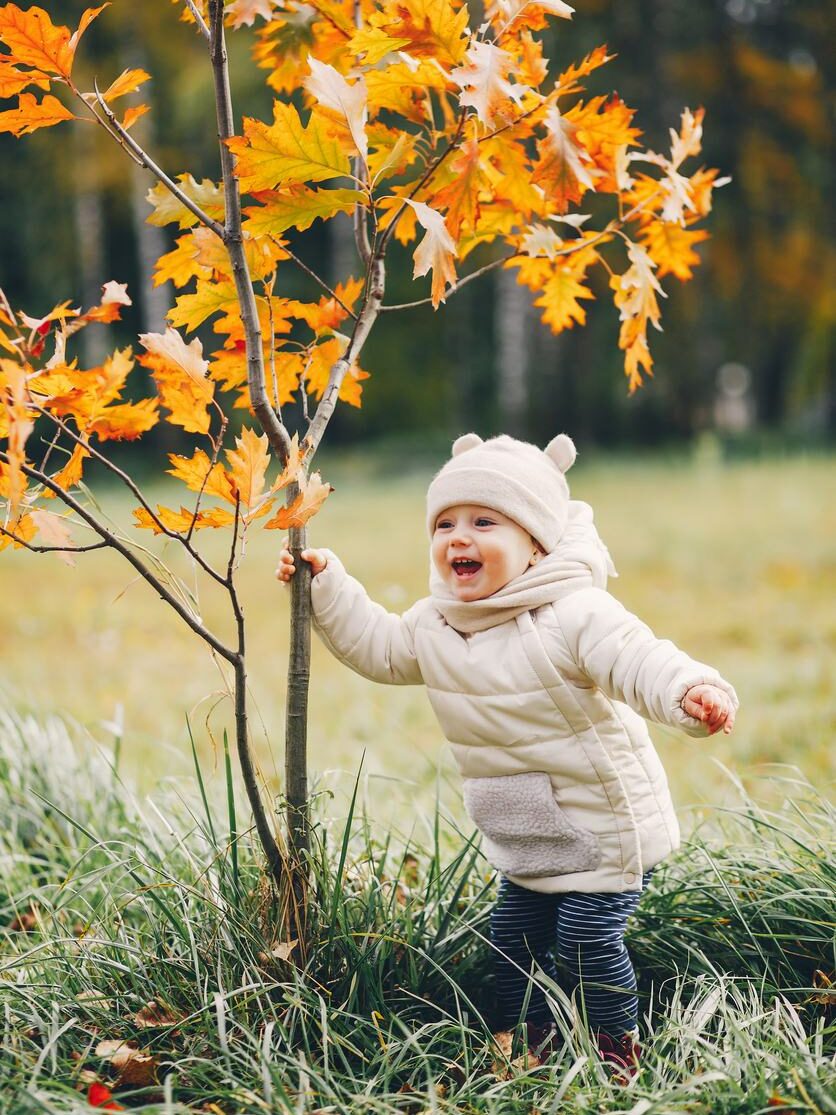 Bonus Tip— Styling Your Fall Photoshoot Outfits
Level up your fall outfit for photoshoots with this simple styling tip—layers.
Layering your outfit becomes key to keeping yourself comfortable when the weather starts to cool down. But besides that, the right layering piece and accessory can add a touch of style, color, and texture to round up your fall outfit.
And here are a few of the best layering pieces for your fall photo shoot: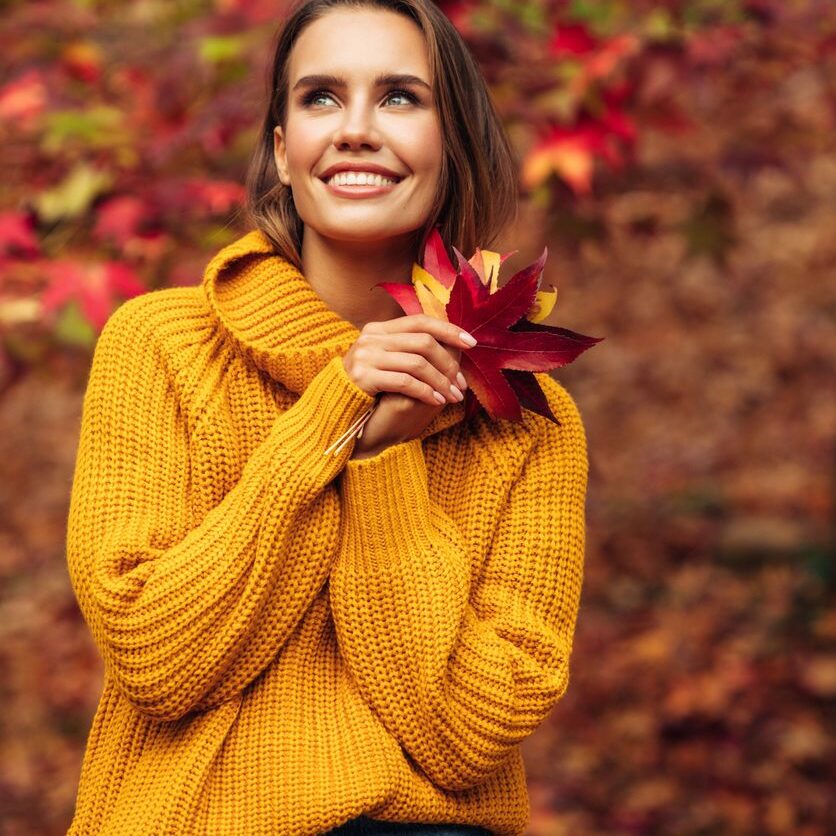 Fall sweater
It's the sweater weather, and besides keeping you toasty while taking photos, a fall sweater will give your outfit some extra pop of style. And you can choose from plenty of sweater styles—soft wool pullovers, heavy knits, oversized sweaters, and chunky knits. Sweaters in warm colors like deep ivory, beige, shades of brown, and burgundy will go perfectly against the fall landscape.
A scarf
Scarves are the absolute perfect accessory for a fall photo session. A scarf will keep you warm on those chilly days and, in the right color or print, will add a pop of color and texture to your fall outfit. You won't go wrong with browns and deep reds. Plaid scarves will also look particularly stunning over monochrome outfits.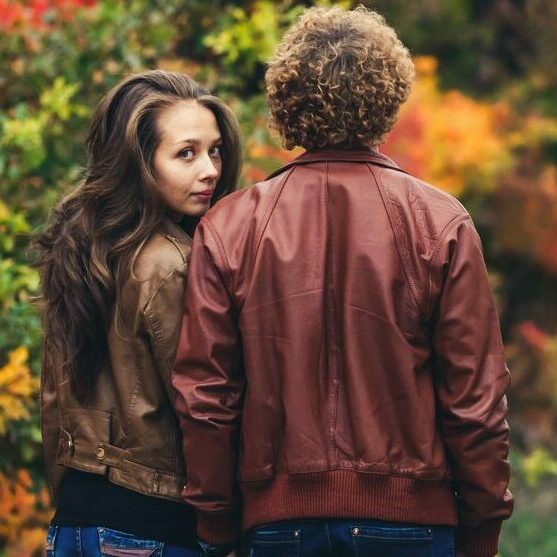 Trench coat or jacket
Olive green or a beige trench coat can instantly elevate your fall outfit. A denim jacket will also keep you warm and look stylish. You can also wear coats and jackets in colors like brown, yellow, and red, and they will surely pop against the beautiful autumn landscape.
A hat
A hat, fedora, beanie, or beret in the right color palette is the perfect way to top off any fall outfit for a photoshoot. Stick with deep browns, black, maroon, and red.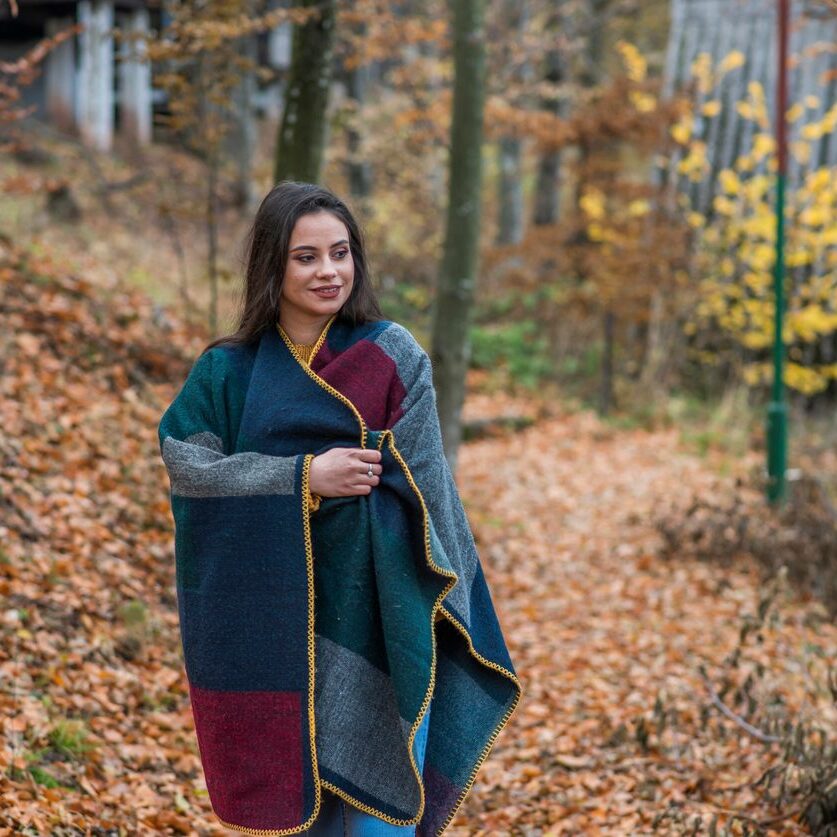 A cape
Capes or large blankets in neutral or earth tones will add some flair to a fall outfit. You can be wearing an all-white, all-beige, or all-black outfit, but when paired with a nice earth-colored cape, your outfit will instantly look lavish.
Boots
Fall is the perfect weather to take out those boots and add a touch of style to your fall outfit. You'll have a variety of choices, from ankle boots to knee-high boots and over-the-knee boots.
Final Notes
We hope you enjoyed this guide on fall outfits for photoshoots!
When it comes to choosing the best outfit for photoshoots, a mix of neutral hues, earthy tones, and muted colors will photograph perfectly against the rich autumnal landscape. Richer jewel tones like greens and deep reds will also make your pictures pop. Plaid is also a fall staple; you won't go wrong with adding this timeless pattern to your fall outfit.
And have fun with layers and accessories. Adding a hat or scarf will add an extra flair to your outfit and reflect your style and personality.
Your fall photos will surely end up stylish!