Some of the photo shoots available to brides are obvious and traditional; there are of course the engagement shoot, bridal portraits, and wedding party photos. But what is this new breed of wedding photography that features images of brides-to-be that are beautiful, artistic, and well…super sexy? Bridal boudoir is all the rage right now and offers brides the chance to create images that will forever remind their hubby of the passion surrounding their engagement period. But exactly what is a bridal boudoir?
Because it is a fairly recent trend, it can be difficult to understand the purpose of a bridal boudoir session and what it entails. So we asked our community of wedding photographers to break it down for us.
Here is some insight from our trusted crew that should help paint a better picture of this sensual shoot: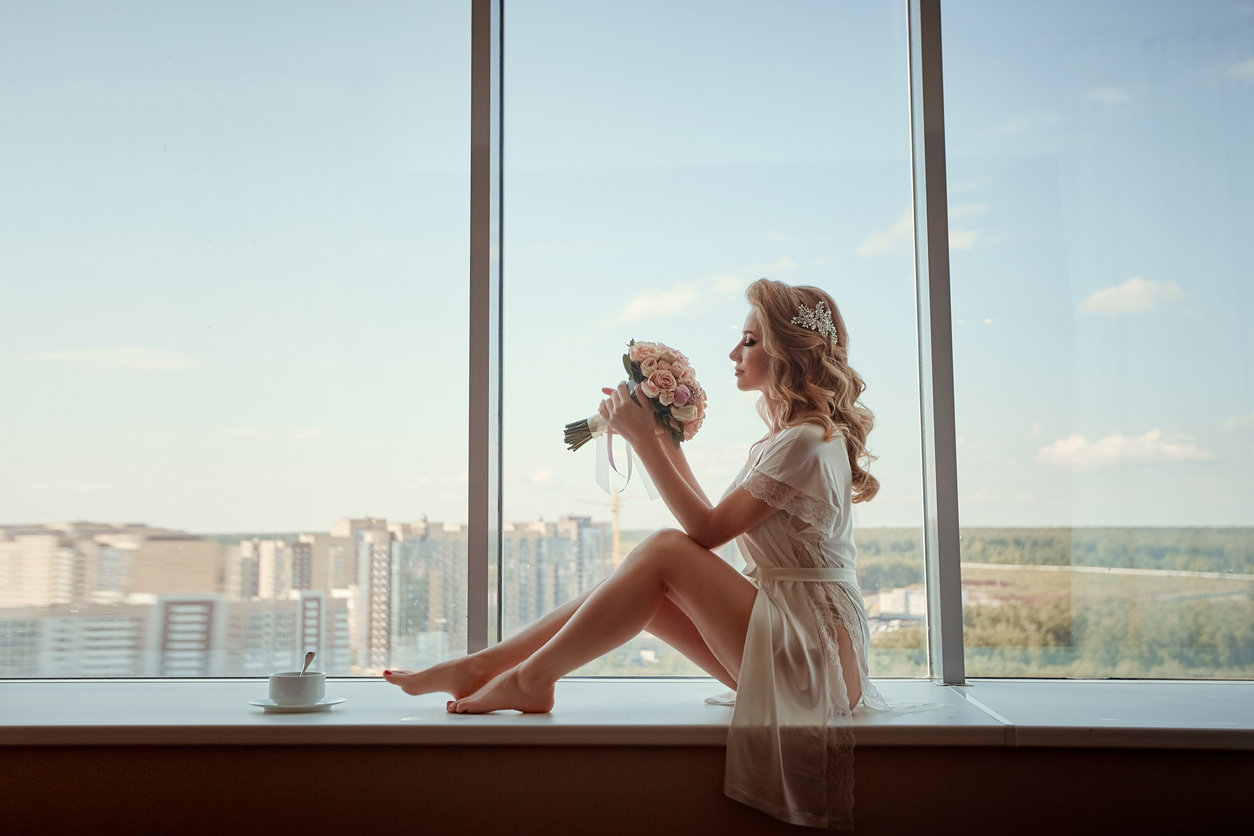 What is Bridal Boudoir?
"A bridal boudoir photo shoot is one that captures an individual's seductive beauty through tasteful, intimate photos taken in a setting that is comfortable to the subject."
– Angelica Roberts Photography
"A bridal boudoir session is a chance for you to look and feel beautiful. The shoot will take place in a bedroom setting, either in your home, a studio, or a hotel. Dress in lingerie, or playful outfits, or simply cover up with a sheet to get some sexy photos of yourself! Not only is it a great confidence booster, but it also makes a great gift for your new husband."
– Photographed by Chelsea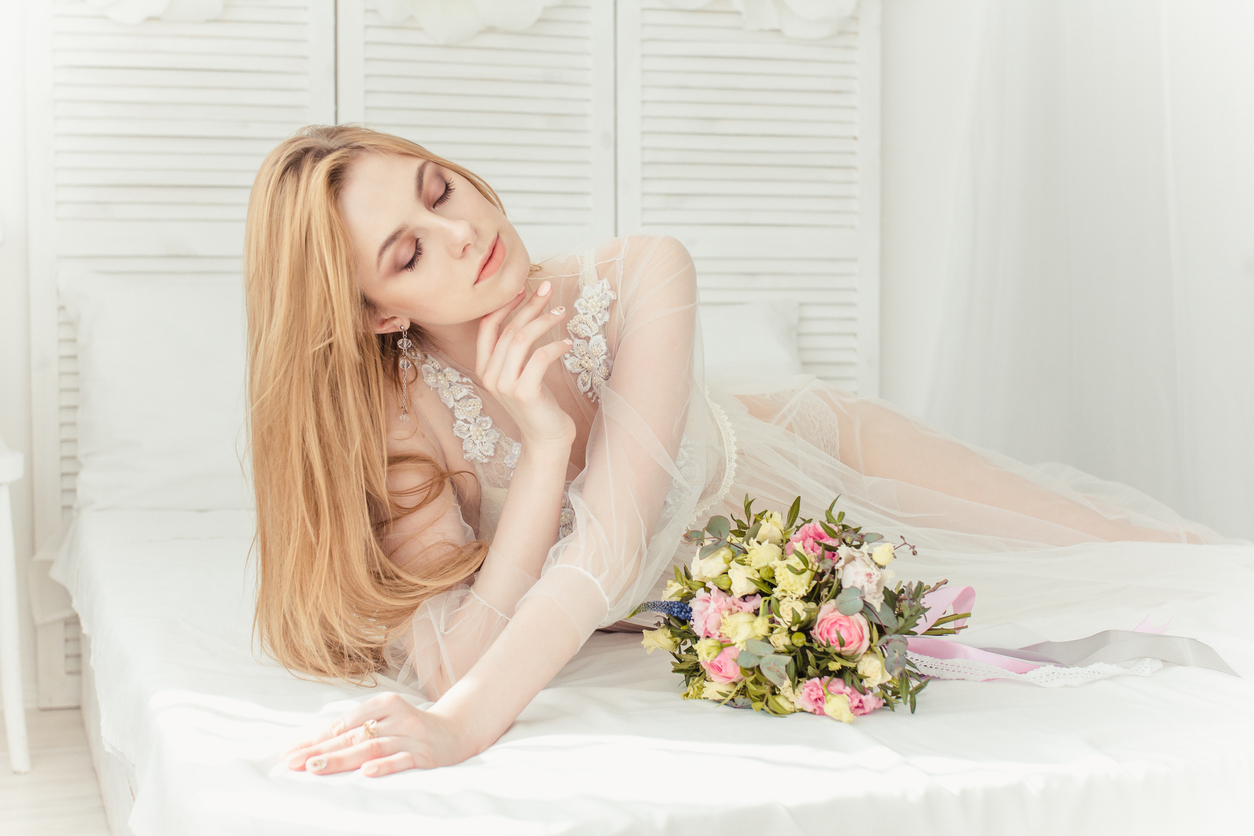 Do the Photos Have to be Super Risque?
"Boudoir photos are not always overly risque and tasteless. Often less is more, and they can be very classy, and timeless."
– Photographed by Chelsea
"You can be as classy or as sexy as you want to be, no pressure!"
– Deanna Seiple of Cherryville Photography
"You don't have to be naked to look and feel sexy – lingerie/being naked is not for everyone but everyone has their favorite outfit that makes them feel sexy, cute, sassy, and gorgeous whether it be your fiancé's favorite dress, a sassy top or sometimes even a simple tank-top."
– London Girl Images
"Decide what you are comfortable with. A bridal boudoir should be an expression of you and your personality. If that means nude or nude with a bit of lace then that's what you should do… If that means wearing your fiancee's favorite shirt or article of clothing then that is what you should do."
– Deanna Meredith Photography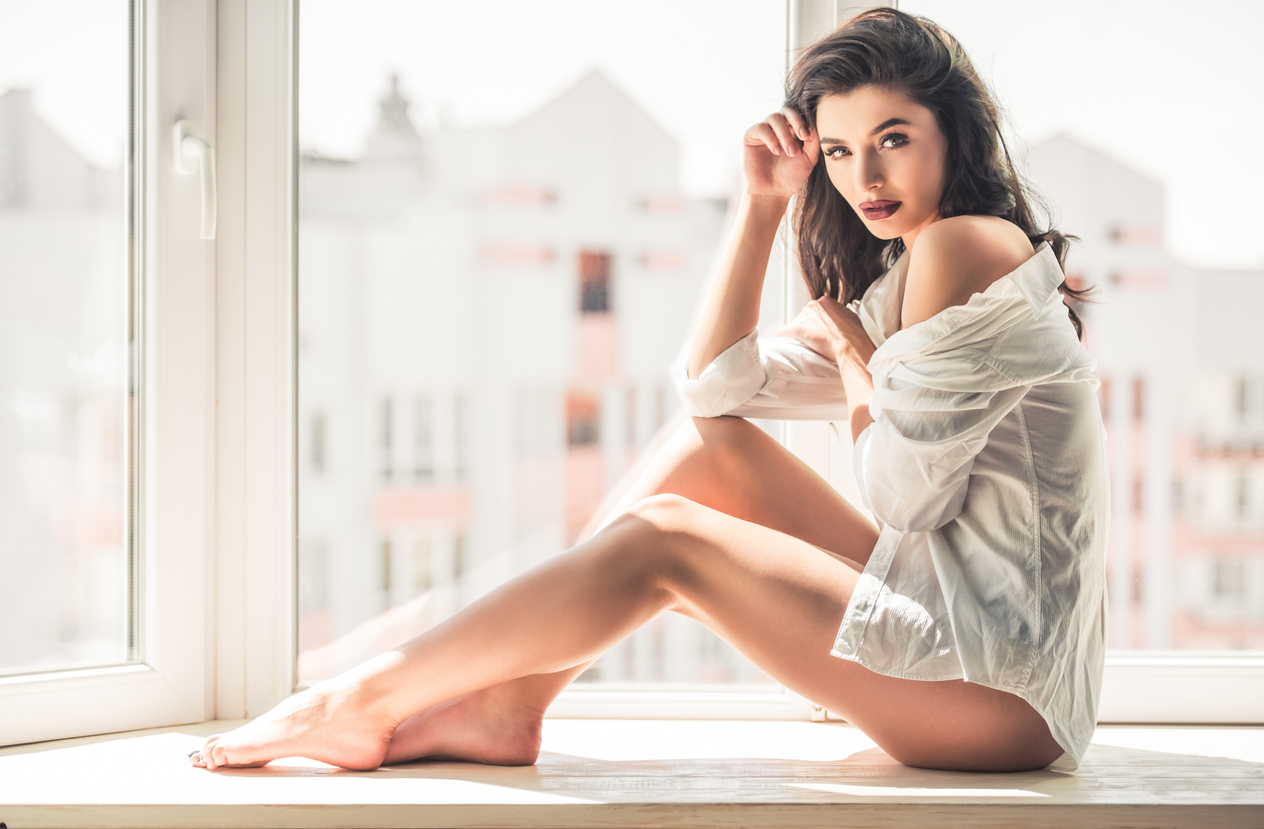 What Do I Do With the Photos?
Some bridal boudoir ideas:
Photo albums
Private wall art
Calendars
Canvas prints
Anniversary present
"A creative idea for presenting your fiance with the photos: Order an album to present to him on the wedding day. In addition, order a print of your favorite image. One week prior to your wedding, give him the photo with a note that tells him to meet you at the wedding to see the rest when you can present him the album!"
– Photographed by Chelsea
"Have your maid of honor hand it to the groom the morning of your wedding, and he won't be thinking of anything else the rest of the day."
– Charlotte Allegra Photography
"Framed black and white images that do not reveal the subject's identity can stand on their own as artwork to be placed tastefully in a residence. The client may position the artwork in their bedroom, master bathroom, private home office, or walk-in closet if they do not feel comfortable with it in the main areas of their residence."
– Angelica Roberts Photography
"The bridal boudoir session doesn't have to be the wedding gift – it can easily be the first-anniversary gift that brings back memories of your wedding and what your partner gets to look forward to when they come home."
– London Girl Images
"My favorite bridal boudoir gift was a puzzle… I made a large custom puzzle that my bride gave to her fiancee. He traveled a lot and she gave it to him on the way out of town."
– Deanna Meredith Photography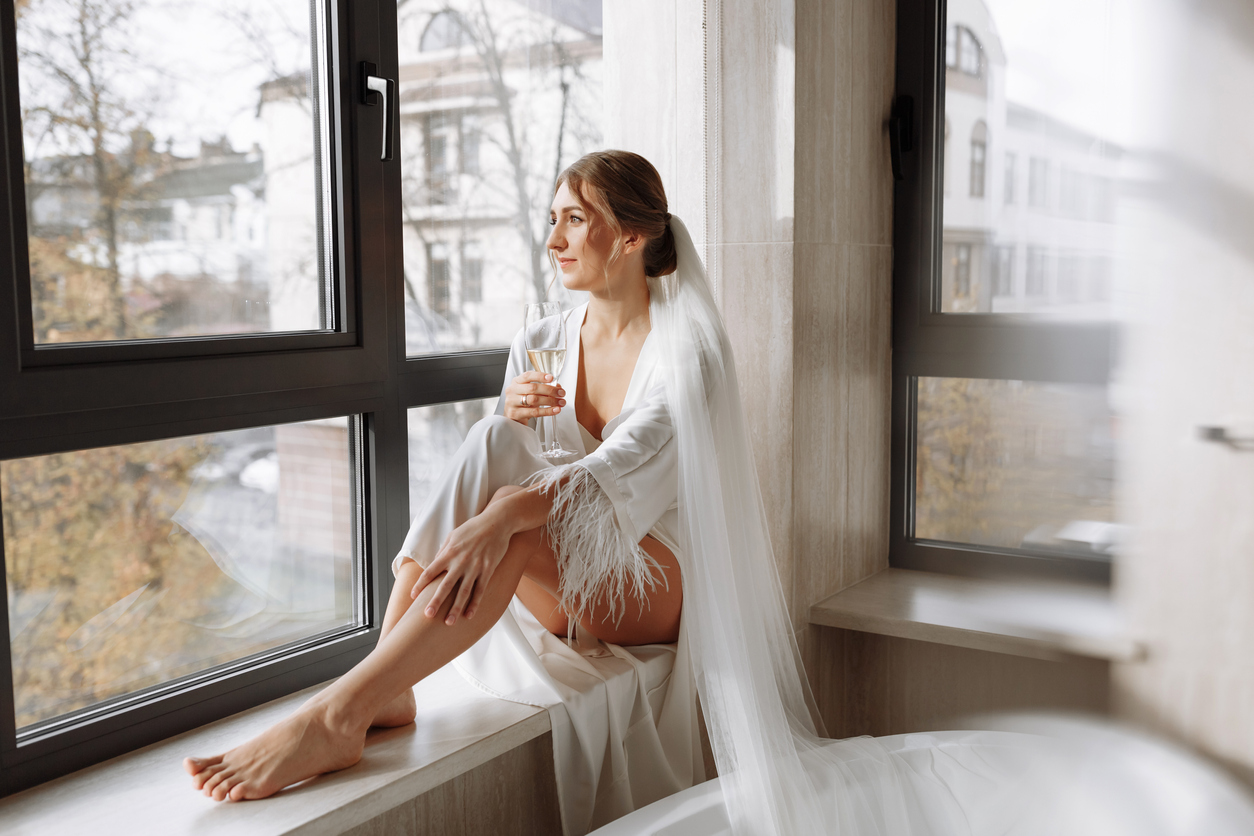 In the meantime, make sure to check out our "Bridal Boudoir Photo Shoot" post!