Your wedding photos will tell the beautiful story of one of the most wonderful days of your life. Your wedding photographer will be snapping photos throughout the entire day but you want to make sure they capture all the special photos you want. You may want to be sure to get a photo with your grandmother or a fun shot with the bridal party. All of those are perfect but we have put together a list of the 10 wedding photos you must have so you have some amazing photos to look back on at your fiftieth wedding anniversary.
Pre-Ceremony Excitement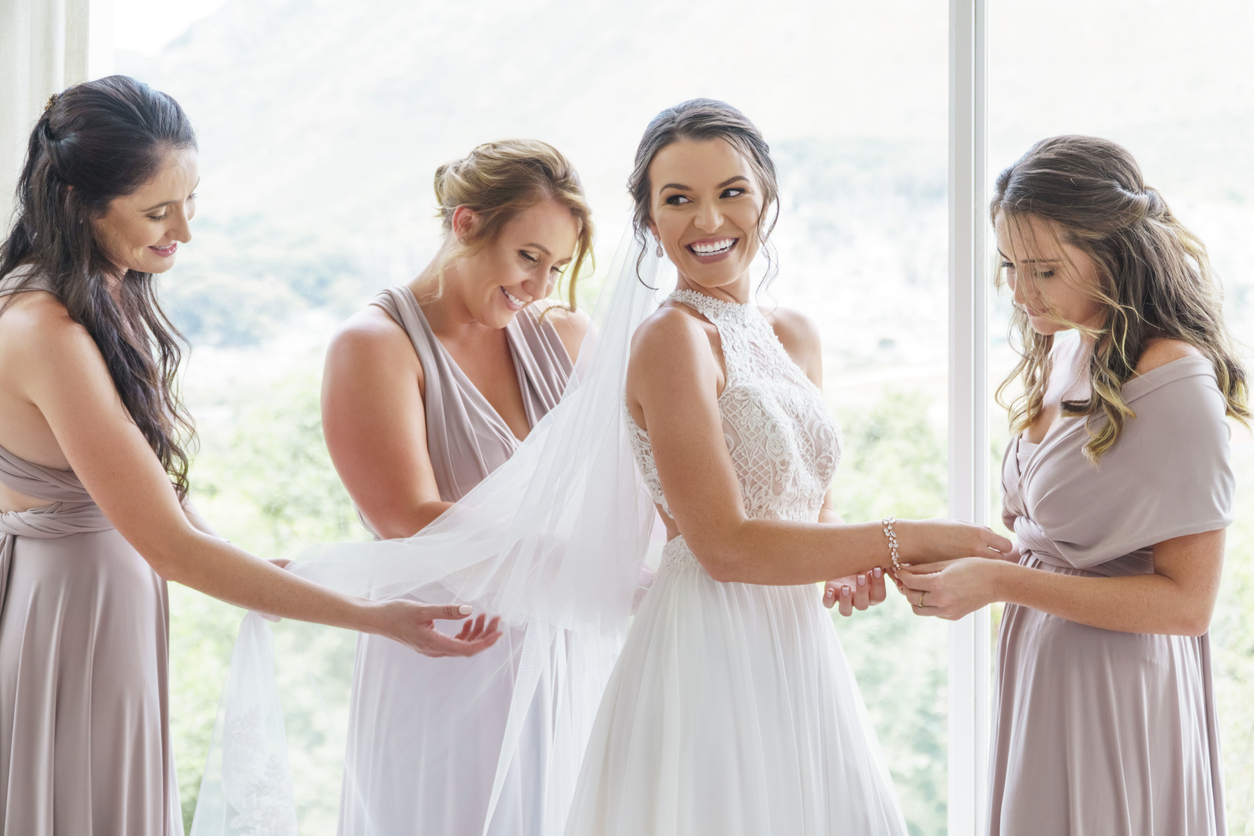 The emotions you both felt as you prepared for your wedding day with your friends and family are so special. Whether you want some photos of you and your bridesmaids getting your hair and makeup done, or as your mom is helping you to button up your dress, or even a photo of you looking at yourself in the mirror with that look of excitement and nervousness in your eyes, those are some special moments that you are sure to want to look back on years to come.
A Shot of Your Wedding Dress
You have been so excited about your amazing wedding dress for months and months, and you are so excited to finally put it on and enjoy your wedding day. So, you have to ensure you have a beautiful photo of it hanging before you put it on.
Groom Seeing His Bride For The First Time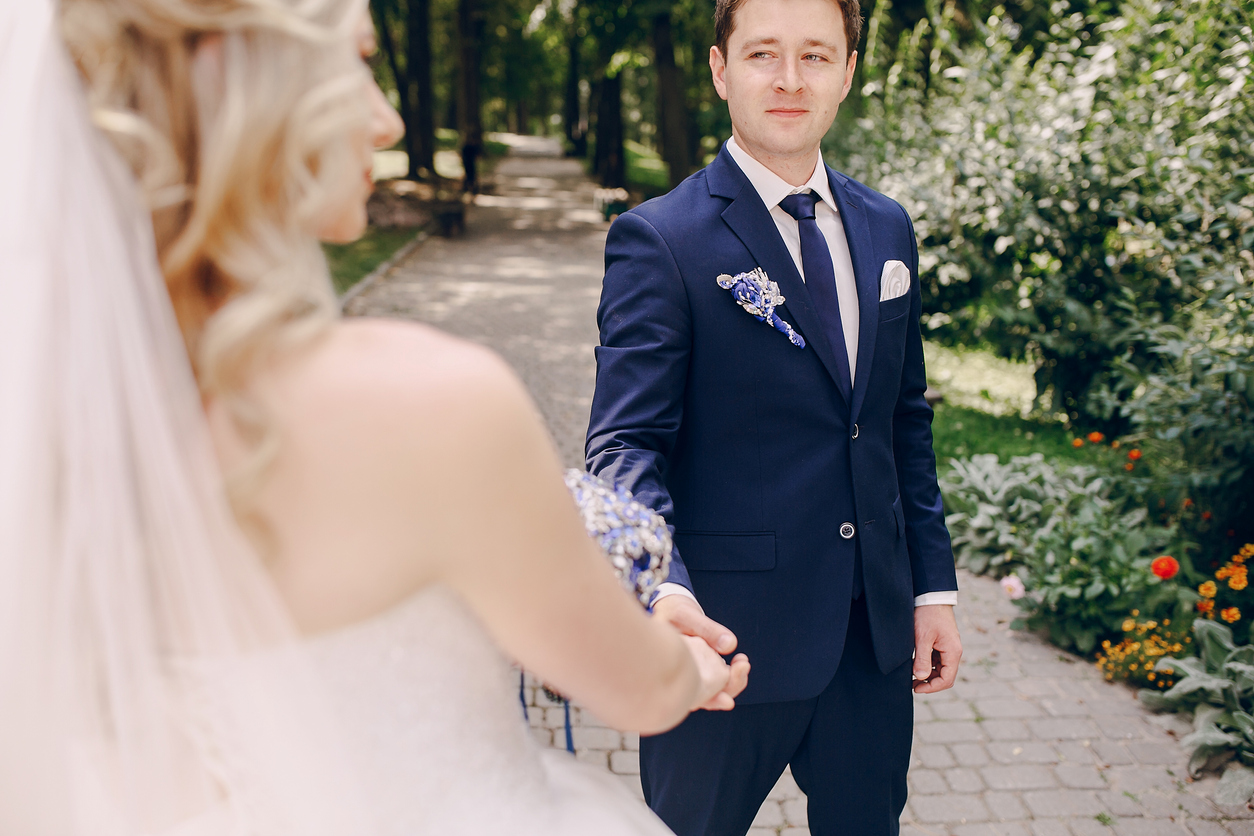 One of the sweetest memories you will LOVE to remember from your wedding day is the look in your husband's eye when he saw you in your wedding dress for the first time.
Walking Down The Aisle With Your Father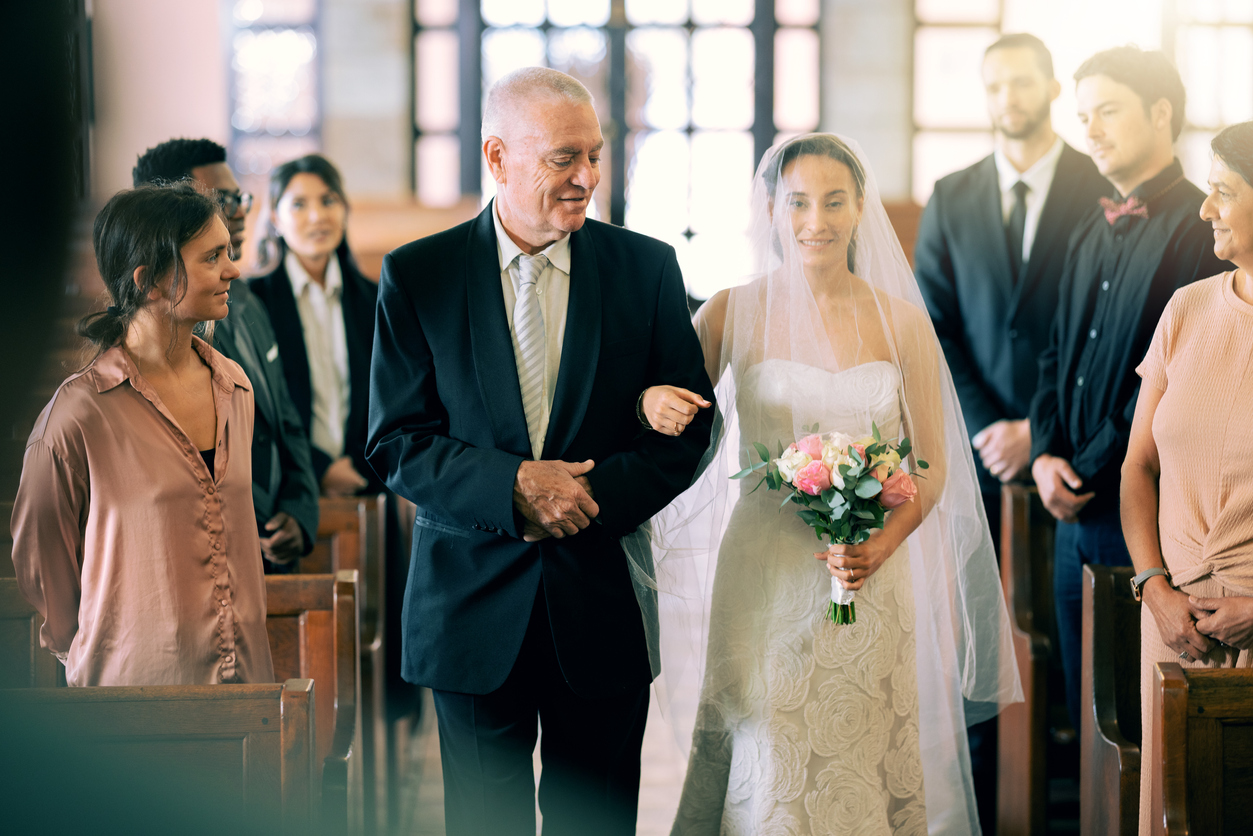 What a special moment… your father (mother, brother, sister, or whoever else you decide to have) walks you down the aisle. You are nervous, excited, teary-eyed… a ball of emotions. So be sure you have your wedding photographer capture that for you to look back on.
The First Kiss as Man and Wife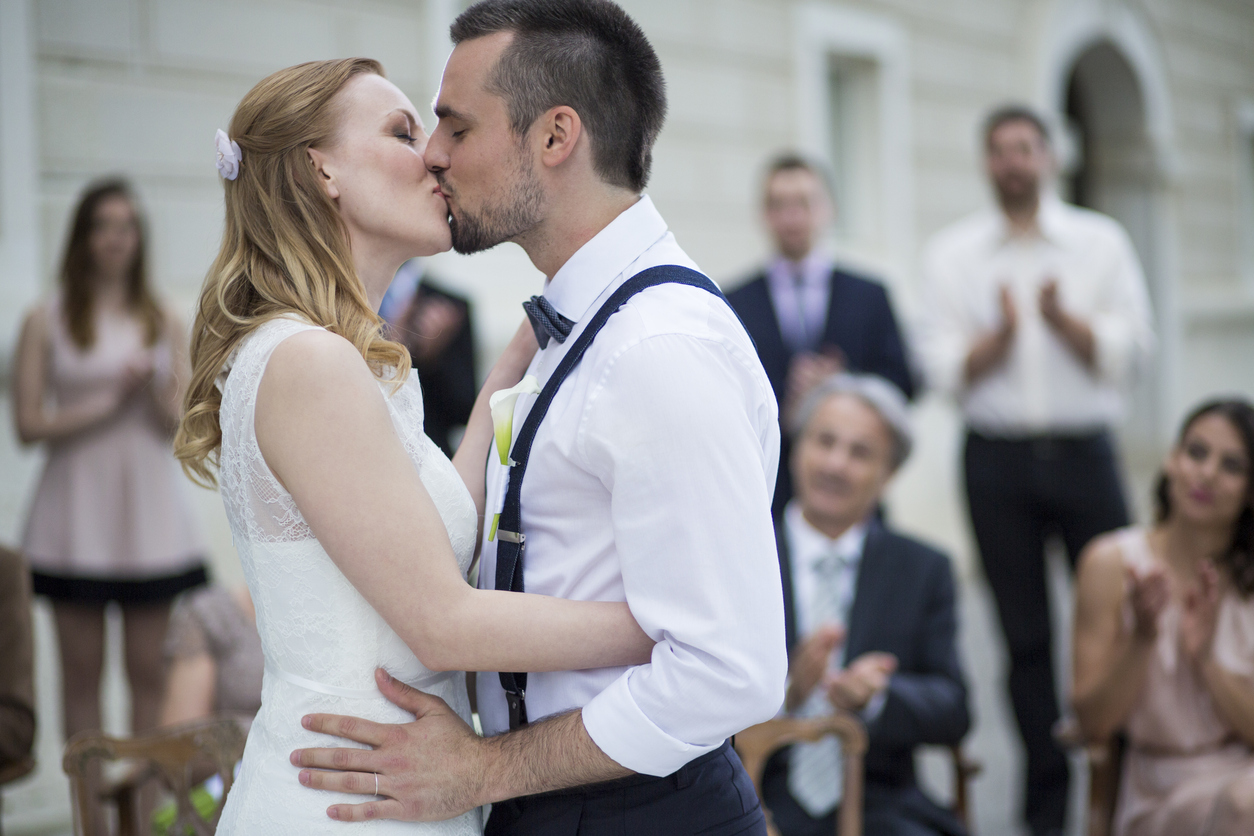 Your first kiss as a married couple. So romantic, and so fun (like the couple below!) so of course, that is a must-have wedding photo!
Your Ceremony Exit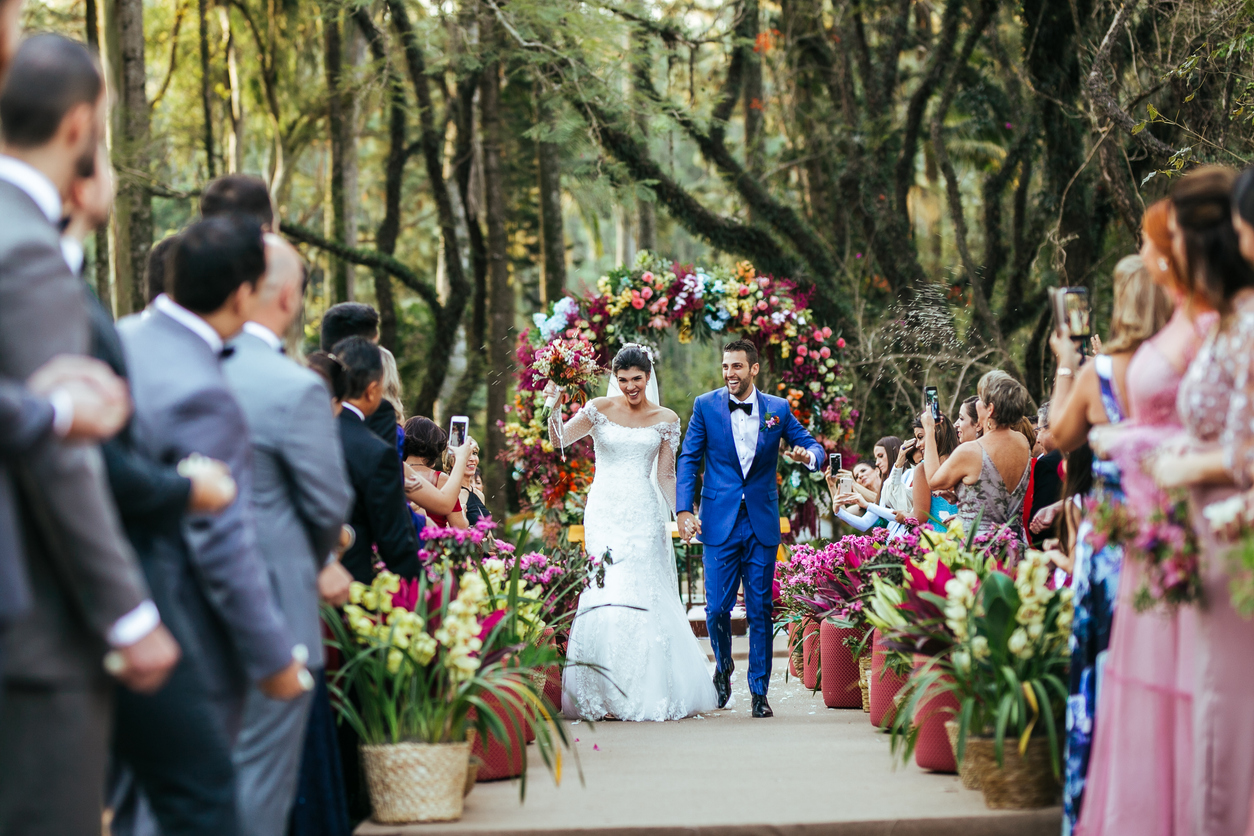 This is a beautiful shot that will photo that will have the two of you hand in hand, with a huge grin on both of your faces because you are FINALLY married. Everyone is looking your way… this could also be a wonderful photo to frame in your house!
A Great Bridal Party Shot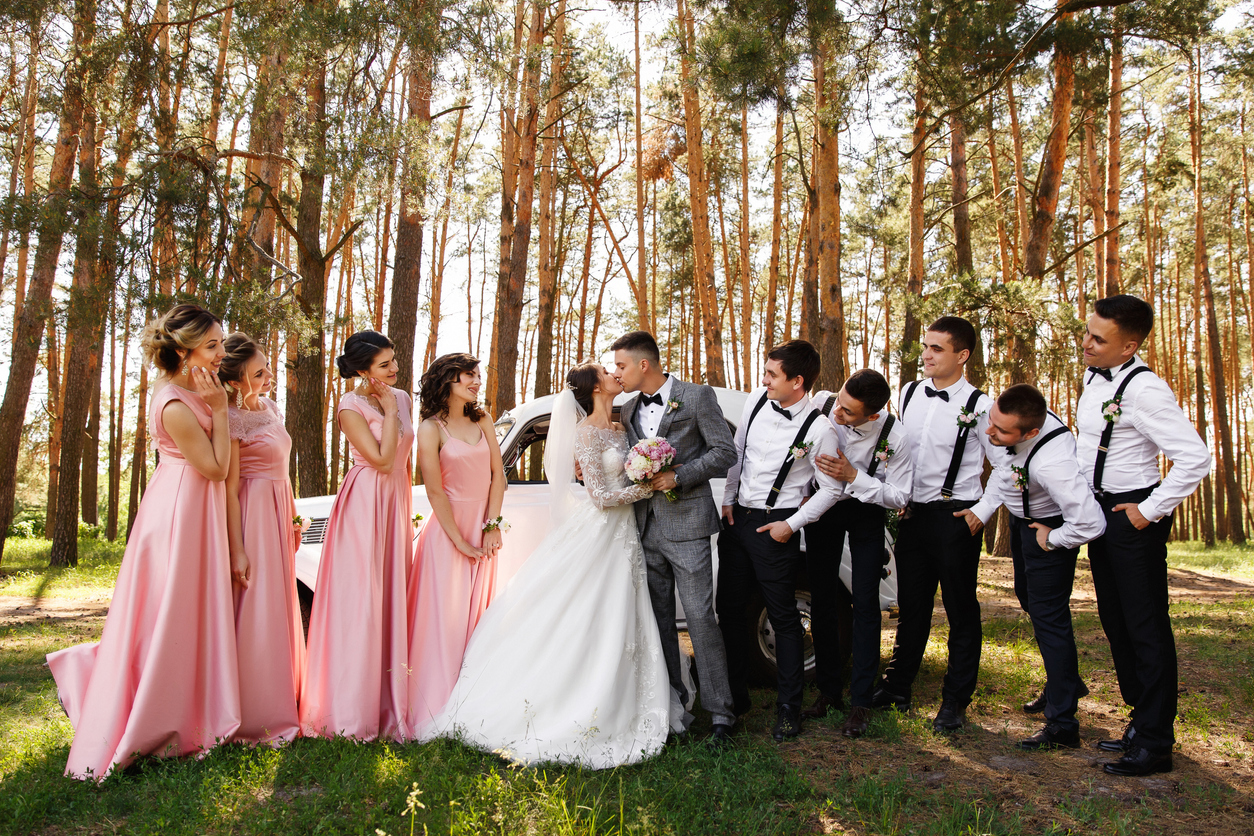 Every person who is in your bridal party is special to you both in some way or another. Whether a brother or sister or a best friend, you want to remember the amazing support you both had in your bridal party to help you through your special day.
Photos With Your Parents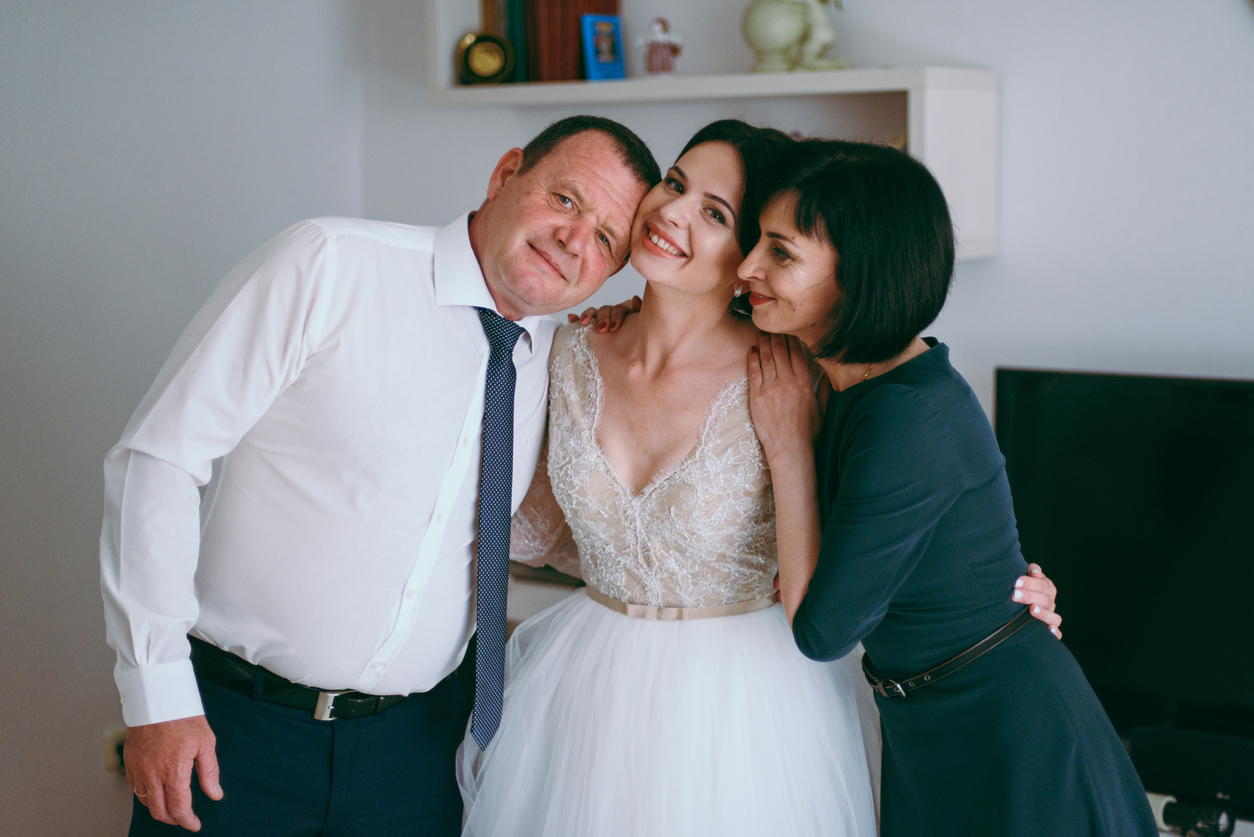 Your parents raised you both to be the people that you are today, and many of them helped to make this amazing wedding happen. Make sure you both get photos with your parents… you will be glad you had those photos one day.
Your First Dance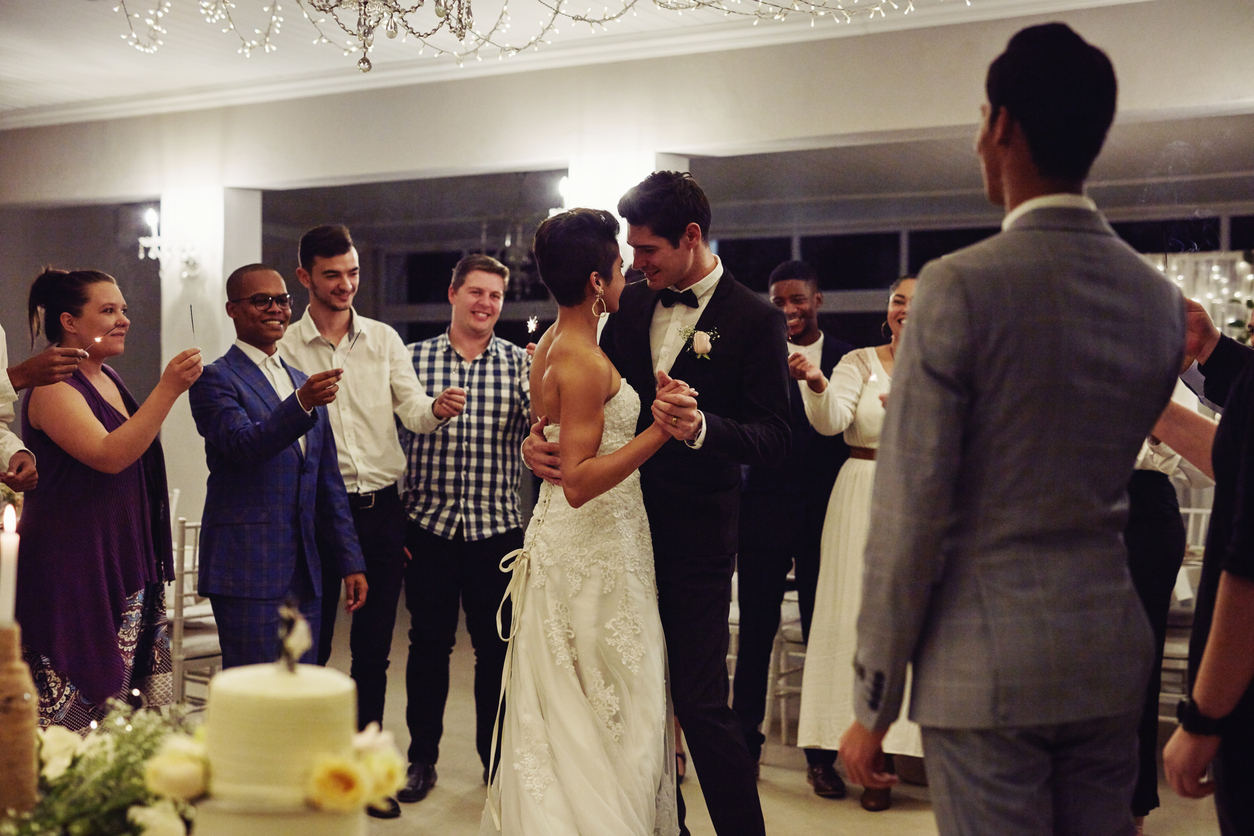 Your favorite love is playing and you are wrapped in the arms of your new husband… what could be any better? Of course, you want to be sure to capture that moment.
Your Wedding Send-Off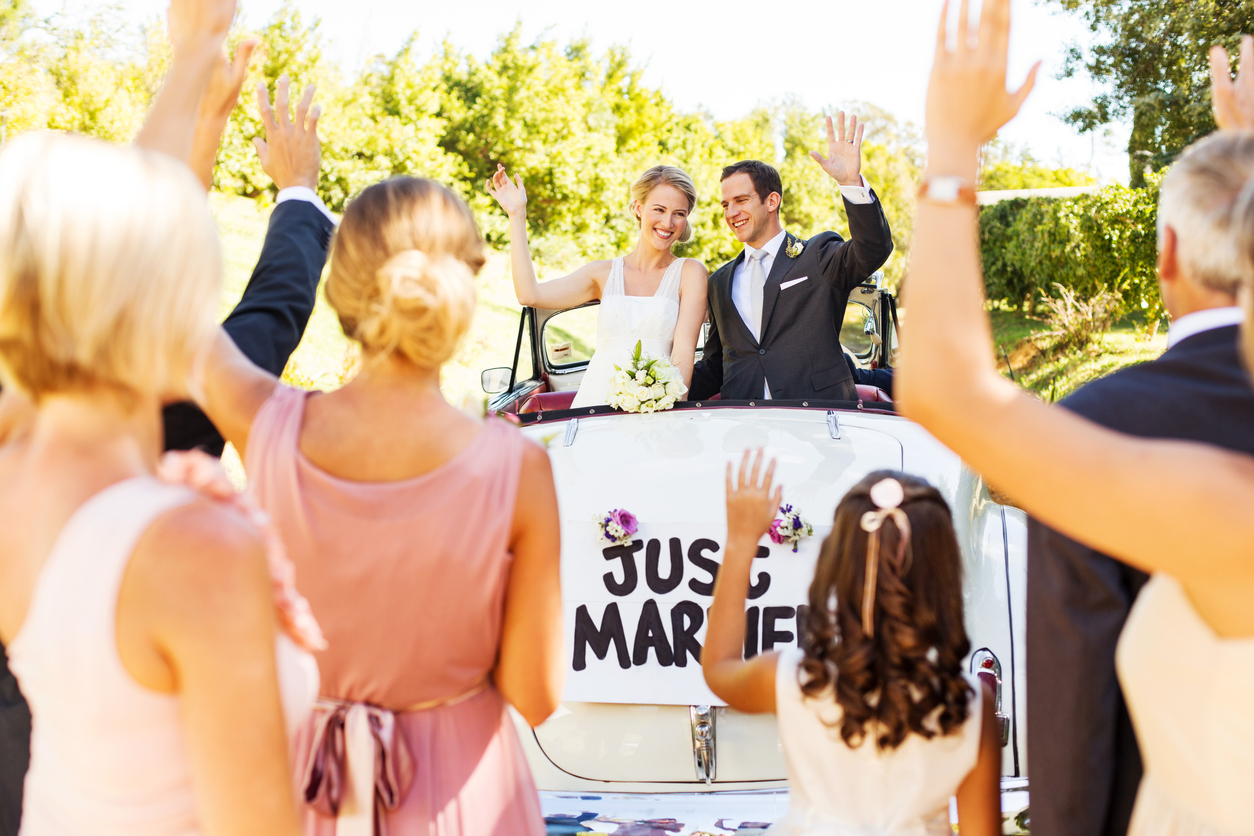 You have said your "I do's" and partied the night away at the reception and now it has done and it is time for you to have your wedding send-off. Whether you are leaving right away for your honeymoon, or just going to spend some quality time together, your wedding send-off is one to remember and the last in our list of wedding photos you must have!
Each one of these wedding moments is truly a must-have photo. Be sure to talk with your photographer to give him or her a list of all the wedding photography you want to be sure to get throughout your wedding day. If you have specific shots you want, it is best to talk to them about it before your big day, as there will be so much going on the day off.
And if you need some great pose ideas, be sure to check out our engagement posing guide for some good ideas that you can even use during your wedding!