The wedding tradition of having something old, new, borrowed, and blue is one that is both fun and easy to implement. We think it's great that every bride can incorporate this particular tradition as uniquely as she wants! To celebrate this fact and to give you all the inspiration you need, we thought we'd show you what some of our photographers' brides have done in the past.
Although the last line of the traditional bridal saying is often unquoted, the phrase gives a hint at its origin:
"Something old, something new, something borrowed, something blue, and a silver sixpence in her shoe."
According to Martha Stewart Weddings, each item in this poem represents a good-luck token for the bride. If she carries all of them on her wedding day, her marriage will be happy.
"Something Old"
Represents continuity with the bride's family and the past.
"Pictured below is the family bible that three generations of women have carried on their wedding day along with the bride's grandmother's pearl earrings and necklace. I thought it was a super sweet tradition that not only do they write their wedding dates in the bible, they all carried it with their flowers through the ceremony." – HMK Photography
"Something New"
Symbolizes optimism for the future and the new life the bride will share with her groom.
"I find that some modern brides struggle with wedding traditions. The easiest one is 'new' which is almost always their dress. A bride's dress is her favorite thing in life for a short amount of time. Look how giddy this bride is looking at her dress!" – Misty Enright Photography
"Something Borrowed"
The idea is that a bride uses a borrowed item from a long-time happily married couple, whose good fortune in marriage is supposed to carry over to the new bride. The borrowed item also reminds the bride that she can depend on her friends and family.
"For her 'something borrowed' this bride carried her father's pocket watch on her bouquet. He was in Afghanistan and this was how she had him walk her down the aisle. The watch was set to his time since he was deployed." – Katie Kreations Photography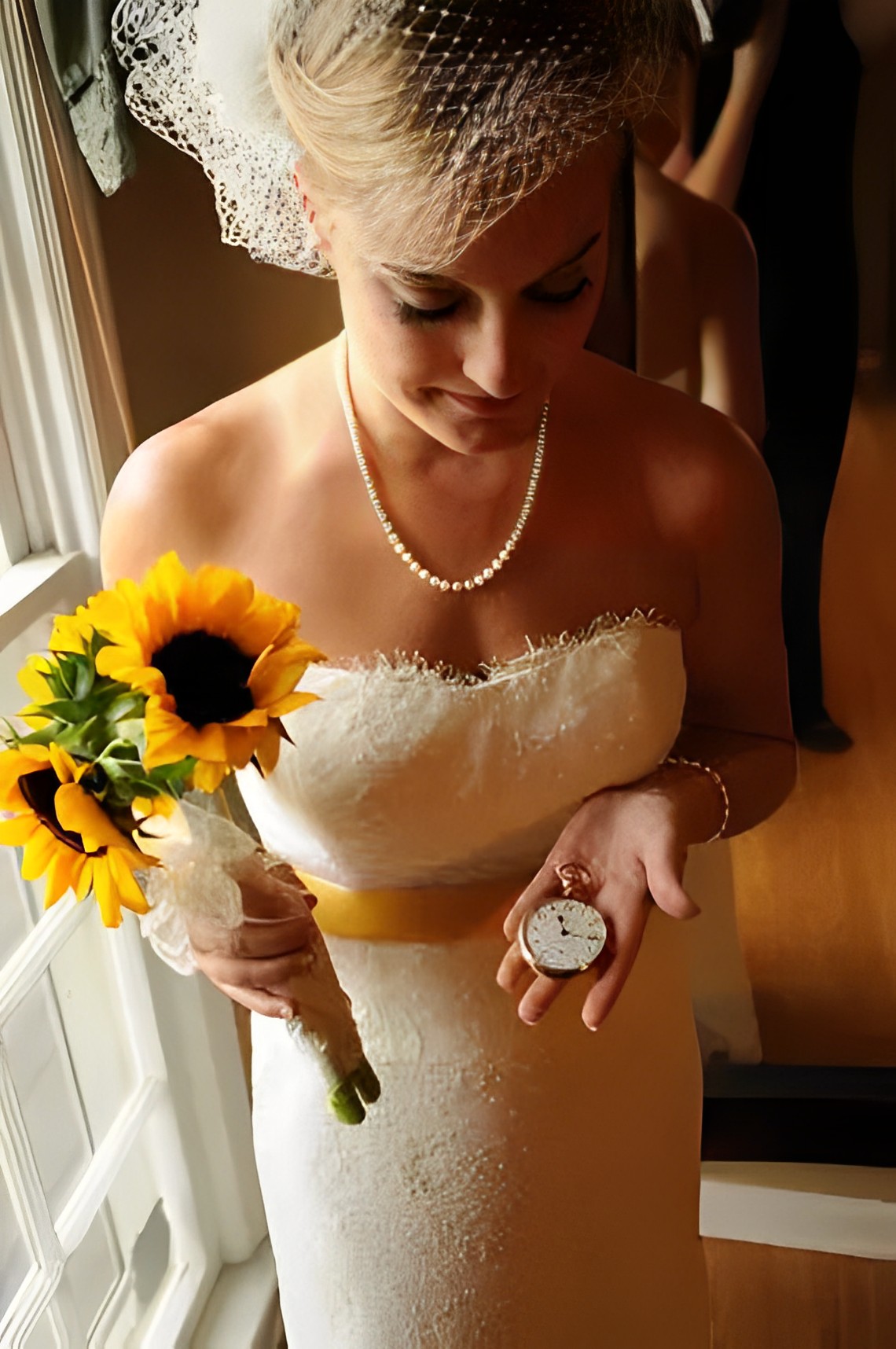 "Something Blue"
This last item, "Something Blue", represents love, good fortune, and fidelity.
"Many brides are choosing their shoes as their 'something blue'. The morning of her wedding, Tessa's bridesmaids surprised her with rhinestones reading 'I Do' for the bottom of her blue suede shoes." – Kristin Griffin Photography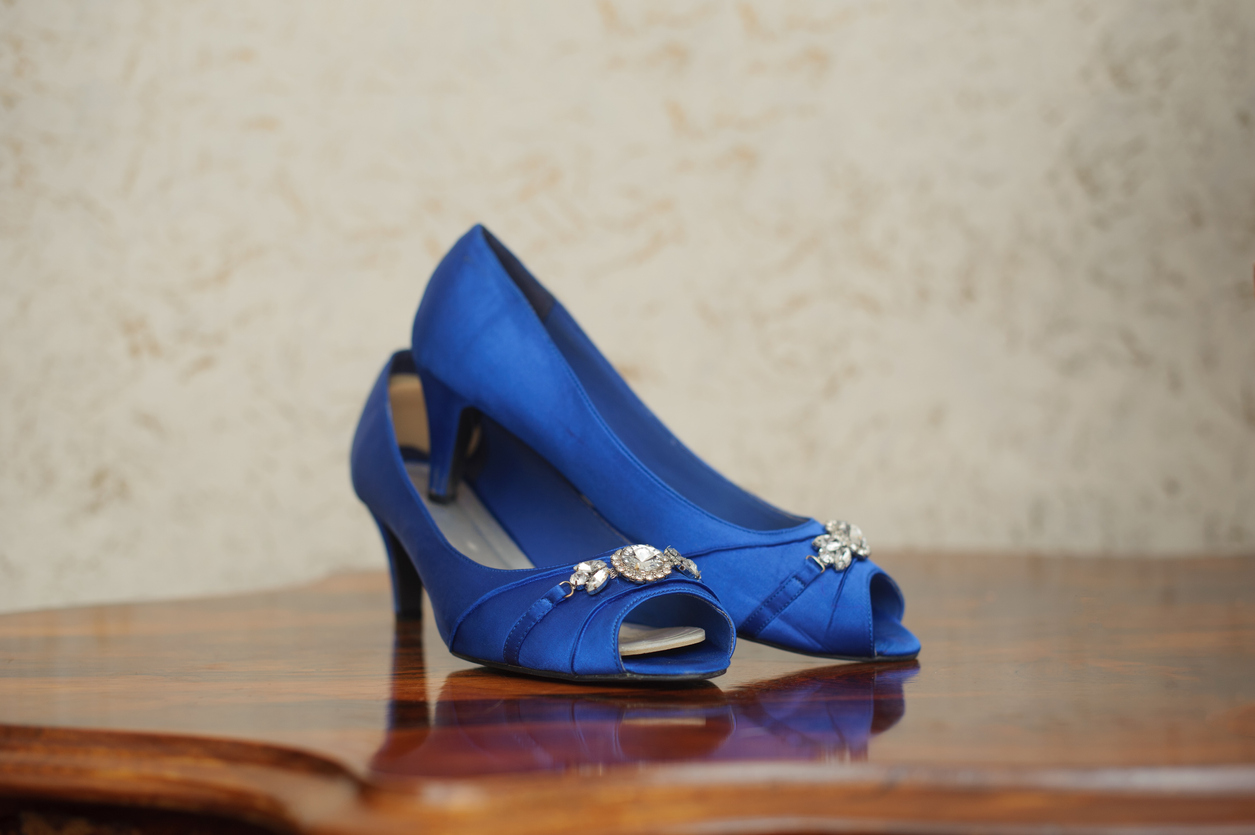 The following posts in our series will take a closer look into unique ways to implement all four of these components. Feel like being adventurous and knocking them all out at once? Consider having one of your bridesmaids do what this bride did:
"As a gift, this bridesmaid gave the bride a safety pin with all four things. She pinned it to the inside of her dress so she would have it with her the whole day. What a sweet gift!" – Katie Jackson Photography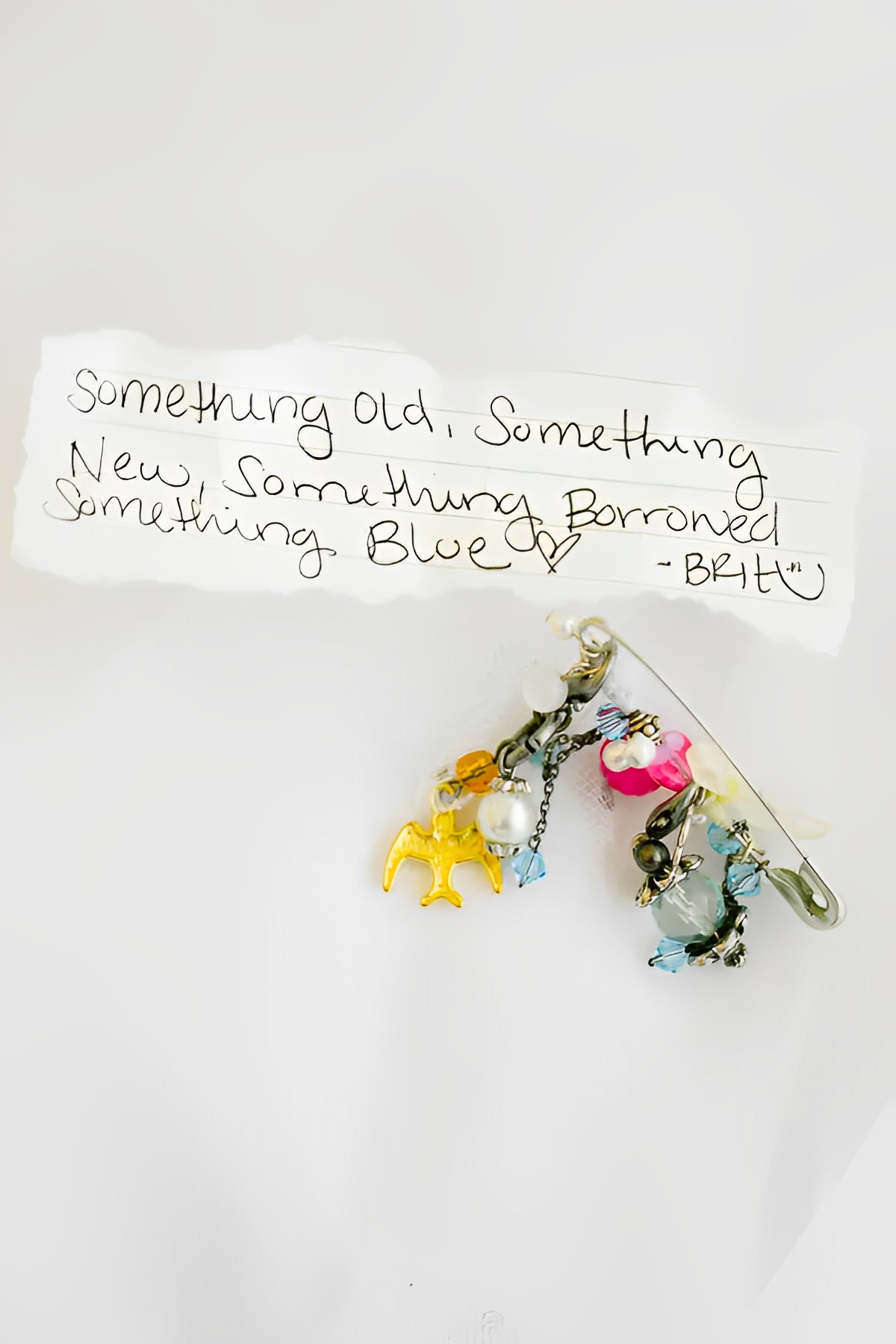 Don't miss out on the other posts in our series that take a look specifically at "Something Old", "Something New", "Something Borrowed", and "Something Blue".